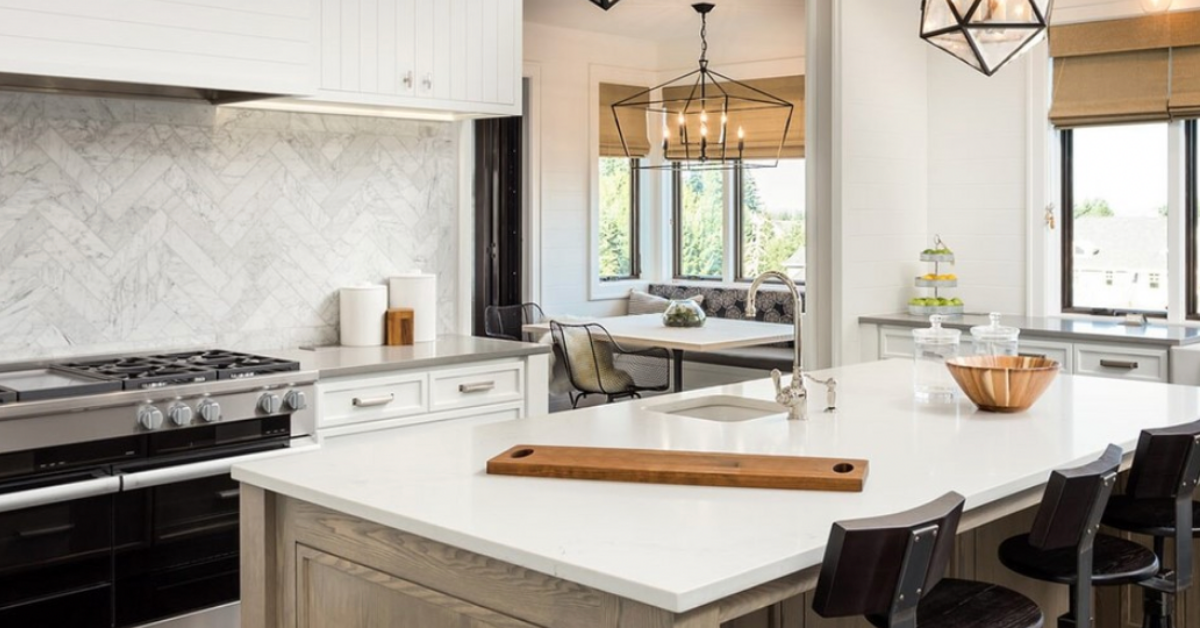 A kitchen is not just about aesthetics, it is also about strength and durability. So while it is important to have a tastefully designed kitchen, it is even more important to have one that can withstand the busy and often-rough use of the space.
One of the most crucial parts of the kitchen is the countertop. This is where a bulk of kitchen activities take place. For years, granite has been the mainstay of kitchen countertops. It has provided the aesthetics and resilience needed in a kitchen countertop. Now, a new material is edging the beloved granite aside.
Engineered Quartz has become a popular go-to countertop material for homeowners who desire durability, resilience, beauty, and luxury. The composition of this material is 93% natural quartz and 7% polyester resin. This gives it the immense strength of quartz with improved ductility (ability to bend under pressure without damage) and stain resistance. Manufacturers also infuse colorants to produce a variety of hues and patterns.
In this article we are going to discuss the pros and cons of Hanstone countertops, which are made from Hanstone quartz.
Hanstone Quartz Countertops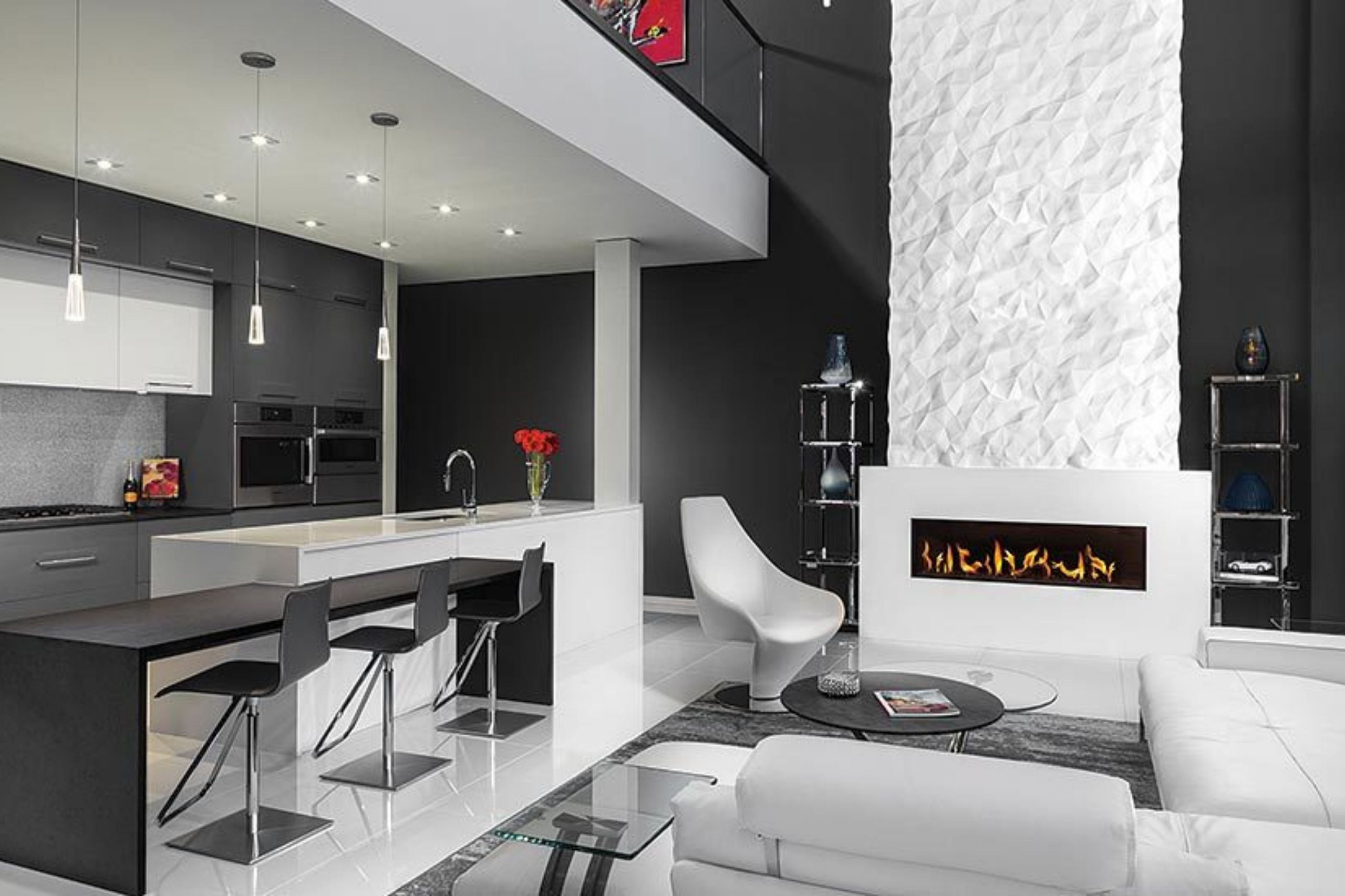 One of the newest brands of quartz countertops is Hanstone. Hanstone Quartz is made by a company called, Hanwha Surfaces, with locations in the United States and South Korea. Like other engineered quartz brands, Hanstone Quartz comprises of 93 percent natural quartz mined from the ground and 7 percent polyester resin and pigments. The resin and pigments give Hanstone Quartz its unique variety of colors and equip it with a number of advantages not present in all-quartz countertops.
In our brief quartz countertop review, we are going to look at the pros and cons of these countertops, helping homeowners make a decision on whether to use them in their kitchens.
Hanstone Quartz Pros and Cons
Hanstone Pros:
It is One of the Strongest Countertop Materials
Quartz is the second most abundant earth mineral, with feldspar taking the top spot. It makes up around 12% of the earth's crust. Apart from its abundance, it has another desirable characteristic; it is strong, really strong. The stone gets even harder when mixed with resins to create Hanstone quartz.
What you get in the end is a countertop that is much harder than one made from other materials such as granite, concrete, plastic laminate and marble. In fact, it is estimated to be six times stronger than granite. Only 3 natural minerals are harder than quartz. They are sapphire, diamond and topaz.
Most homeowners will agree that having a strong countertop is essential to a great kitchen. Hanstone quartz fulfills this requirement beyond expectations. According to the manufacturer, a Hanstone countertop can withstand up to 6,000 pounds of weight, certainly more capability than the average homeowner will ever need.
No matter what abuse, within reasonable limits of course, you put your Hanstone countertop through, it retains its integrity and beauty for years. This makes it especially good for busy and work-heavy kitchens in large families, institutions, and commercial places.
Being strong also means that it is also very durable. A Hanstone countertop will easily last more than a decade while still maintaining its look.
Learn about our Kitchen Remodeling Services if you are considering a new remodeling project.
It is Non-Porous
Granite is a much loved countertop material. It looks good and is fairly strong. However, it has one major drawback that is quickly making it the lesser popular option next to quartz. It is porous. This means that it has tiny veins running within it. This causes several problems.
One, germs and bacteria can easily make a home within these veins especially when liquid food substances seep inside. The kitchen is the last place you want to have a horde of harmful germs thriving. Secondly, it causes the countertop to stain easily.
When juice or wine spills onto the granite surface, it can seep into these veins, causing staining.
To counter these problems, granite is usually sealed during manufacturing. This sealing will have to be reapplied with time since it wears off.
Hanstone Quartz has no such issues. The material is naturally non-porous. Therefore, no sealing is needed either during manufacturing or later in the life of the countertop. You do not have to worry about harmful germs contaminating your food. It also makes the counter top more stain-resistant.
It is Unquestionably Beautiful
As the manufacturer puts it, the countertop has the beauty of marble and the strength of quartz'. The kitchen is a focal point of most homes. The warmth and emotions of home are concentrated within this space. This is why the company puts so much focus on creating some of the most beautiful countertops you will ever find.
Within its vast collection of designs, you are guaranteed to find a look that is perfect for your kitchen. Do you want something resembling a rocky beach shore? Go for the Rocky Shores. Want something dark and luxurious? Silhouette is for you. Does the color blue for you represent everything right with the universe? Try Mystic Blue.
Your countertop plays a huge role in defining the overall feel and look of your kitchen. Hanstone quartz gives you the power to create the kitchen you want.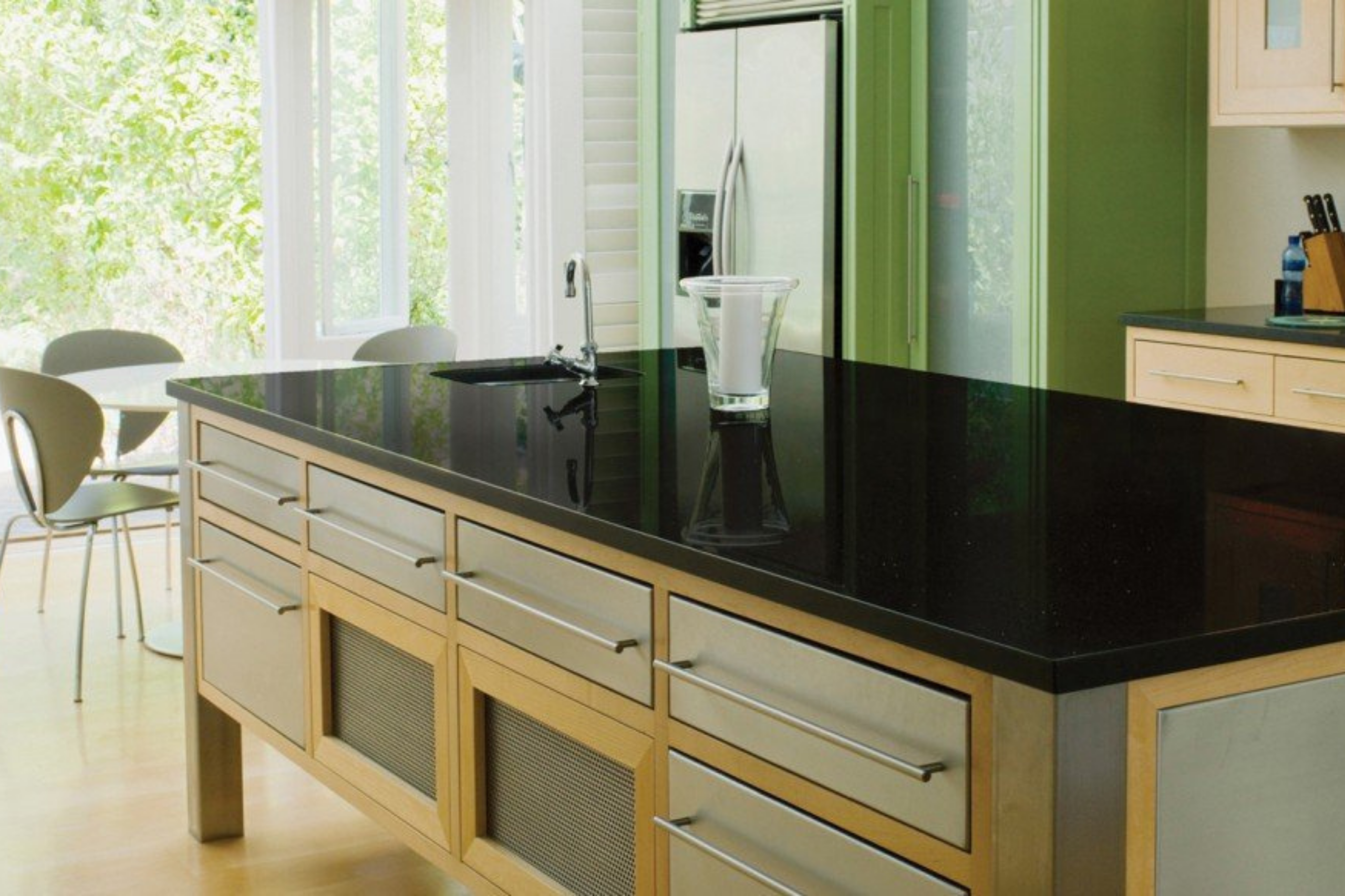 Variety of Hanstone Colors
With over 60 available Hanstone quartz colors and patterns, there is something for everyone. Whatever look you want for your kitchen, there are plenty of options to choose from; from traditional to vintage and luxury to futuristic. Some of the most interesting options include Passion Rouge, Auburn Abyss, Meteorite, English Toffee, Black Coral, Steel Patina, Henna, Maple Crayon, Walnut Luster, and Obsidian Black.
As for the sizes, there are two main options; Standard and Jumbo. There are three standard countertop sizes, they are 1.125 X 55 X 120 inches; 0.75 X 55 X 120 inches; 0.5 X 55 X 120 inches. The Jumbo sizes come in two options, they are 1.125 X 65 X 130 inches; 0.75 X 65 X 130 inches. Note that the dimensions represent thickness, width and length respectively.
These sizes are enough to cover the needs of most homeowners.
Take a look at these Home Remodeling Ideas, which is a collection of our previous work.
Stain and Scratch Resistant
There is nothing worse than your kitchen counter documenting your cooking history in a series of ugly stains and blotches. Staining is common in porous materials such as granite. Since Hanstone quartz is non-porous, it is highly resistant to staining, so your countertop will still look good even after years of use.
Another feature of Hanstone quartz is its ability to resist scratches. No matter how careful you are, the kitchen is still a rough place with knives, pans, and spoons everywhere. While other materials such as bamboo scratch easily, Hanstone quartz shows high resistance to scrapes and scratches. That being the case, the manufacturer still advices users not to cut up ingredients directly on the surface.

Easy to Maintain
It should not be a struggle to keep your kitchen clean and sparkling. Some countertop materials such as soapstone and bamboo are a headache to maintain. Not so with Hanstone quartz countertops. They are naturally beautiful and remain so without needing much from you.
To clean the countertop, all you need is warm water and soap. The manufacturer advises that cleaning should be done on a regular basis. In addition, spills should be cleaned up immediately to maintain the sheen and vibrancy of the surface. You do not need to keep re-fishing or conditioning the countertop every few years, thus making maintenance easy and low-cost.
But it is still important to note that quartz is not invincible. Like any other substance, it can get damaged by extreme heat and strong chemical exposures. Some basic maintenance tips offered by the manufacturer include not cutting directly on the quartz surface, avoid exposure of the surface to strong chemicals and solvents and not placing hot cookware directly on the counter top (use trivets or hot pads instead).
Hygienic
Hanstone Quartz has been granted a NSF 51 Certification. This means that it has been certified safe for use with food by the National Sanitation for Food Safety and Food Contact. This is why Hanstone Quartz and quartz countertops in general are the preferred choice for many restaurants and institutions.
One reason why it is deemed safe for use with food is its non-porous characteristic. There is no place inside the countertop for harmful bacteria to thrive. By just cleaning the surface with warm water and soap, you keep it hygienic. As a bonus, Hanstone quartz is naturally resistant to bacteria.
Whether it is an institution, a restaurant, bar, or home, Hanstone quartz is one of the best materials if hygiene is a top concern.
Friendly Pricing
Did you know that you can pay as much as $250 for a square foot of granite? Other natural stone countertops are just as expensive, ranging in price between $100 and $200. Quartz on the other hand, ranges around $75 and $100 per square foot. Of course, you can get granite cheaper than this but it might not be worth the investment.
As countertops go, granite, marble and quartz are in the high ranges. Comparing among them however reveals quartz to be one of the most affordable luxury countertop materials. And among the different brands available, Hanstone Quartz is one of the cheapest.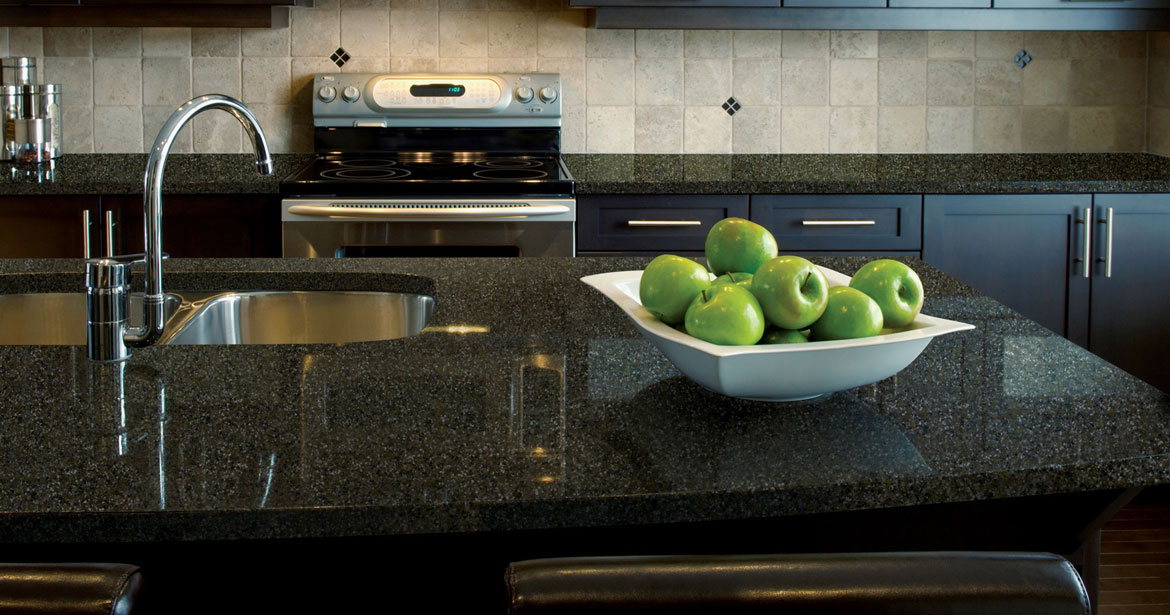 Hanstone Cons:
Hanstone Quartz is exceptionally good, with so many amazing features and advantages. This is not to mean that it does not have its downsides. Here are a few concerns with using Hanstone Quartz that you should be aware of.
Generally Expensive
This may seem contradictory of the point made earlier. But as mentioned, Hanstone quartz is only affordable when put next to other luxury countertops such as granite, slate, and marble. Generally speaking, quartz is quite expensive especially when compared to traditional countertops such as plastic laminate.
So unless you had already planned to go for high-end options, you might find the price to be quite prohibitive. But it is also an investment in your kitchen. Once you put it in, you can go the next several decades without ever thinking of replacing your countertop.
Not Heat, Scratch, or Stain Proof
No material is perfect and even the best ones will be affected under extreme circumstances. So while quartz is very resilient and resistant stains and scratches, it is not a hundred percent invulnerable with an intolerance to heat. That being said, it is highly unlikely to sustain damage under normal use. It is important to be careful and follow proper maintenance instructions to get the best out of your Hanstone countertop.
The (New) King of Countertops
Engineered quartz is quickly replacing granite as the choice of countertop material for many homeowners. Its durability, resilience, and toughness have impressed many. As a brand, Hanstone quartz has prided itself in providing some of the best and highest quality countertops. They also have one of the largest design collections for buyers to choose from.
There was a time when cheap plastic laminate (more commonly referred to as Formica) was common in kitchens. Then granite came along as a more expensive and quality alternative. Now, we have a material that fulfills all the inadequacies of previous countertops.
A vigorous months-long test by Consumer Reports put different countertops under a variety of stresses to see how they would hold up. You can take a look at the Consumer Reports Test. As you would expect, Quartz (along with granite) passed most of the tests presented. Quartz performed excellently under when tested for resistance to scratching, staining, and impact.
Whether you are building a new house, renovating your kitchen, or deciding on which countertops to put on top of your bathroom vanity, you will not go wrong with Hanstone Quartz.
Check Out Our Other Great Articles: