Those who love natural stone are often hard-pressed to choose between two of the most popular materials available: quartz vs. quartzite. Choosing the right material for your new kitchen countertops can be one of the most important decisions to make when it comes to design and quality. Whether or not you are going to be using your kitchen countertops every day, you'll definitely want something spectacular and beautiful in what is arguably the most important room in the home.



They both hail from the same name. But, what's the difference between quartz and quartzite? Odds are you've seen both quartz and quartzite decorating many homes across the country. What are these materials used for? How are they made? Is there one material that's better than the other?
This decision can extend beyond just kitchen countertops. Looking into other rooms that require stone flooring or slabs, you might be faced with the same tough choice. A look at the subtle and not-so-subtle differences between quartzite and quartz can bring you closer to a decision point as you begin your remodeling or new construction project.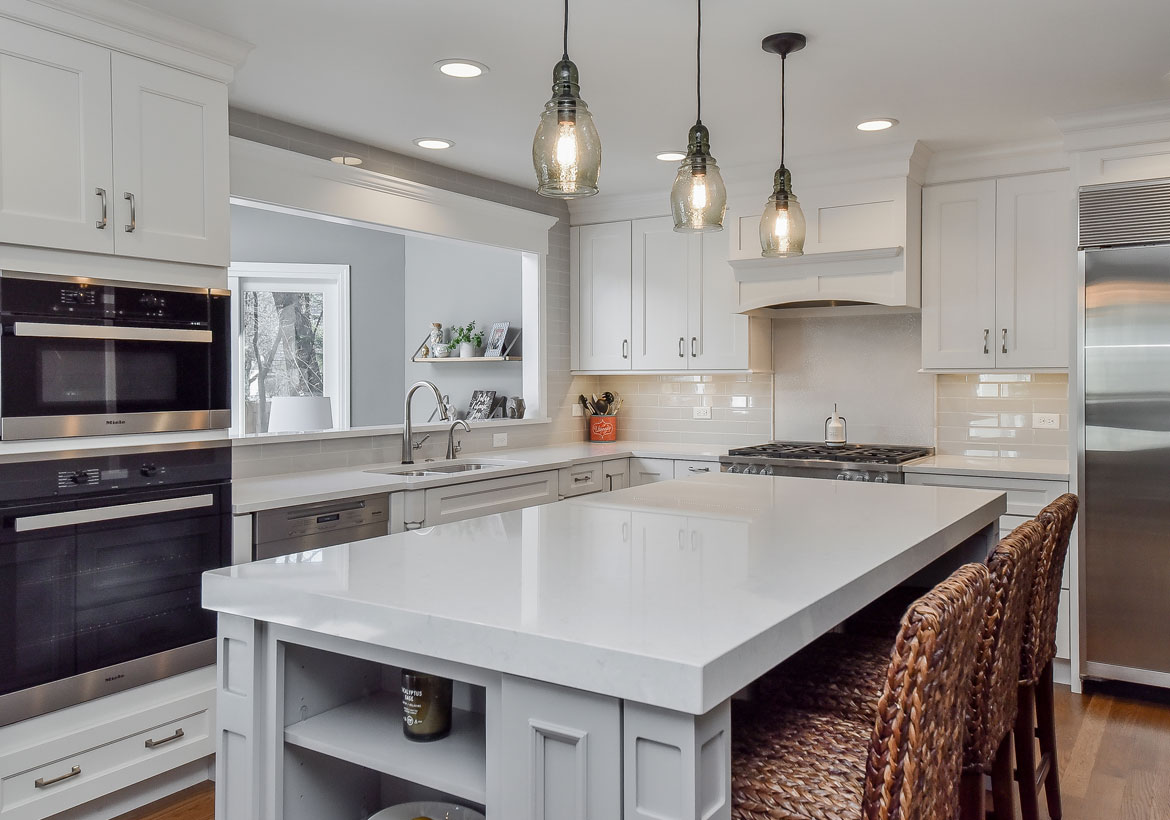 Quartz vs. Quartzite: The Rundown
Let's take a closer look at what these two similarly-named materials are really made of. Discovering their origins can assist you in determining where they would best fit in your home. Keep in mind that certain materials are often chosen for certain qualities. And there are more distinctions between these two materials than you might have known.
Quartz
Quartz is a word that pops up often when talking about countertops, stone tiles, and other natural-looking investments. But, it's just that: natural-looking. Quartz is actually a synthetic type of material made from an amalgamation of stone chips. It's mixed with resins and a variety of pigments to make beautiful slabs to be turned into flooring or countertops. Since it is handmade, it is often produced in much larger quantities.
Quartzite
Quartzite, on the other hand, is a completely natural type of rock. It was once sandstone and metamorphosed into the quartzite form. It is usually mined in large quarries in its raw form, and then it is then taken to a processing plant where it is turned into thin slabs of stone. This quartzite stone can be turned into flooring tiles, wall tiles, backsplashes, or kitchen countertops. Quartzite is often as highly prized as marble or limestone due to the way it is naturally mined from quarries. The natural veining patterns and blotches of gray or white are what make quartzite such a heavily sought-after material for many different renovation projects.
They can sometimes share a similar appearance – in fact, some homeowners are unsure whether they have quartz or quartzite in their kitchens. Quartzite comes naturally in gray and white swirls, a pattern that quartz often imitates. However, in terms of make, texture, and sturdiness, quartzite is actually more similar to granite.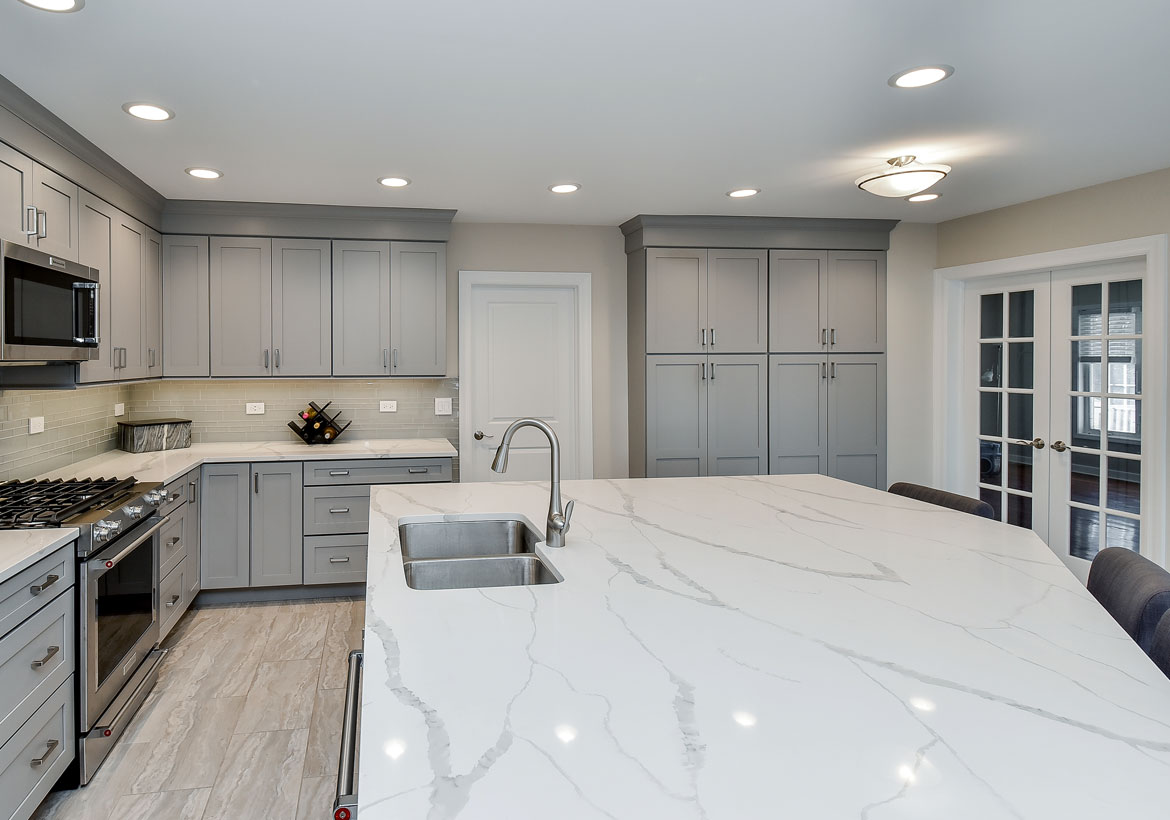 Quartz vs. Quartzite: What's Better for Countertops?
While flooring options appear to be quite interchangeable, the same might not be said for kitchen countertops. The debate of quartzite vs. quartz countertops comes in many shapes and forms, much like the nature of the stone itself. If you already have kitchen countertops of quartz or quartzite, and you are worried that you chose the wrong material to install, don't worry: The differences in quartz and quartzite countertops can be subtle enough that you won't feel as if you've made a mistake.



Again, quartzite is a completely natural material, while quartz is engineered. This means that there are some aspects of quartzite that cannot be controlled or its outcome predicted, unlike quartz, which is refined using a variety of different materials to create the desired stone look. Quartz does use a refined version of the natural mineral with the same name, but it is added to synthetic materials to finalize it as a product.
So if they look and feel so similar, what makes them different? Is there a reason why someone would prefer a quartz countertop over quartzite, or vice versa? Let's take a look at some of the pros and cons of quartzite to see if the natural material wins over the engineered one.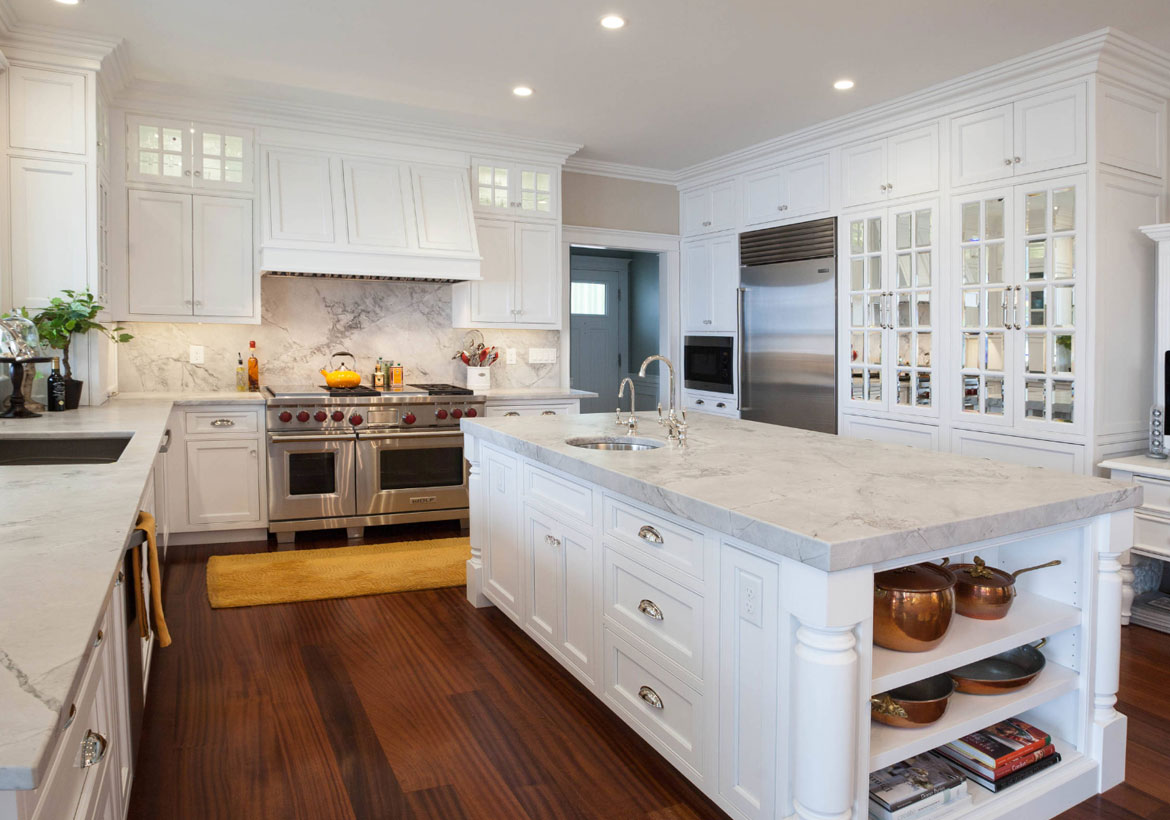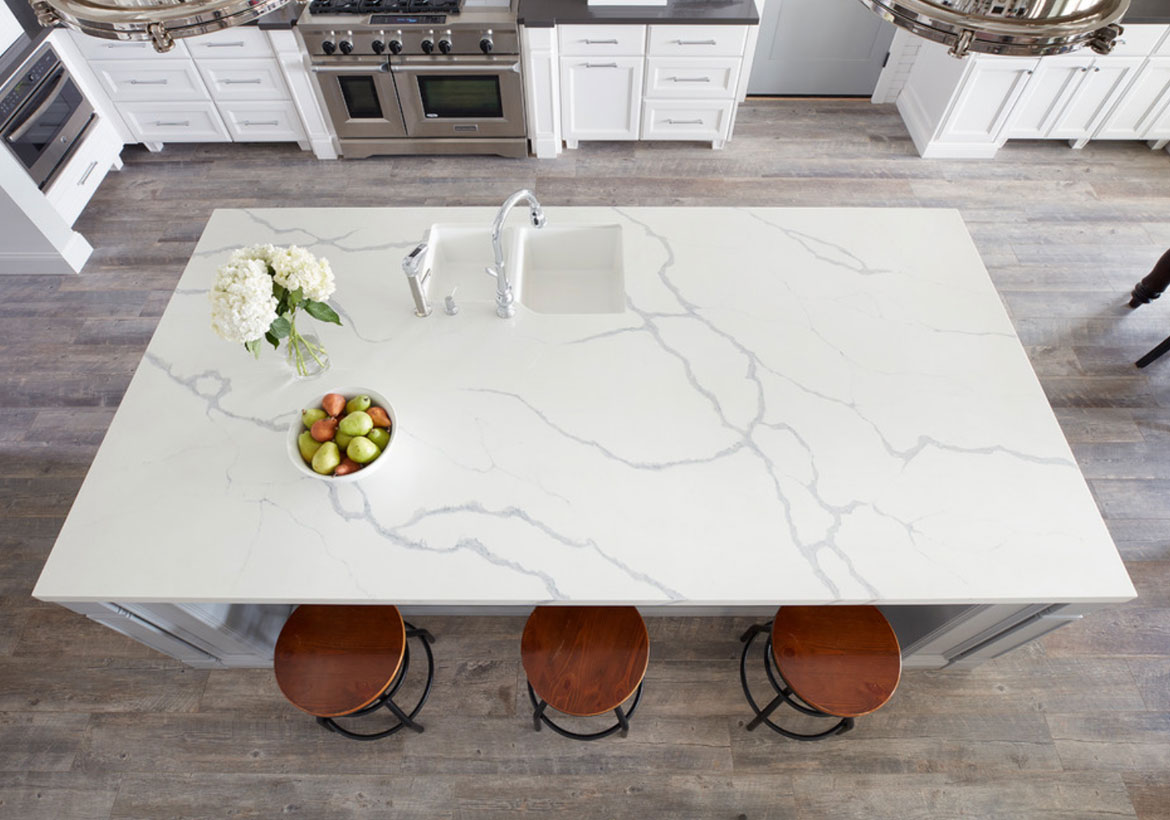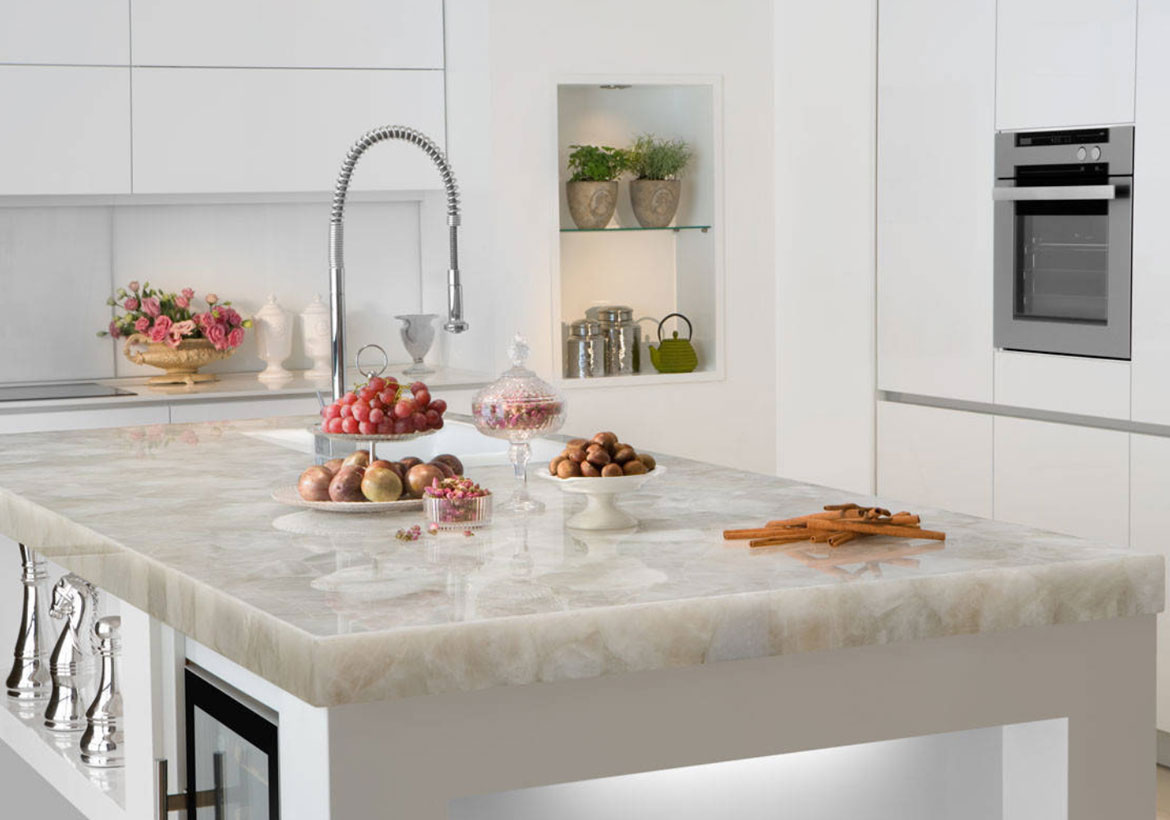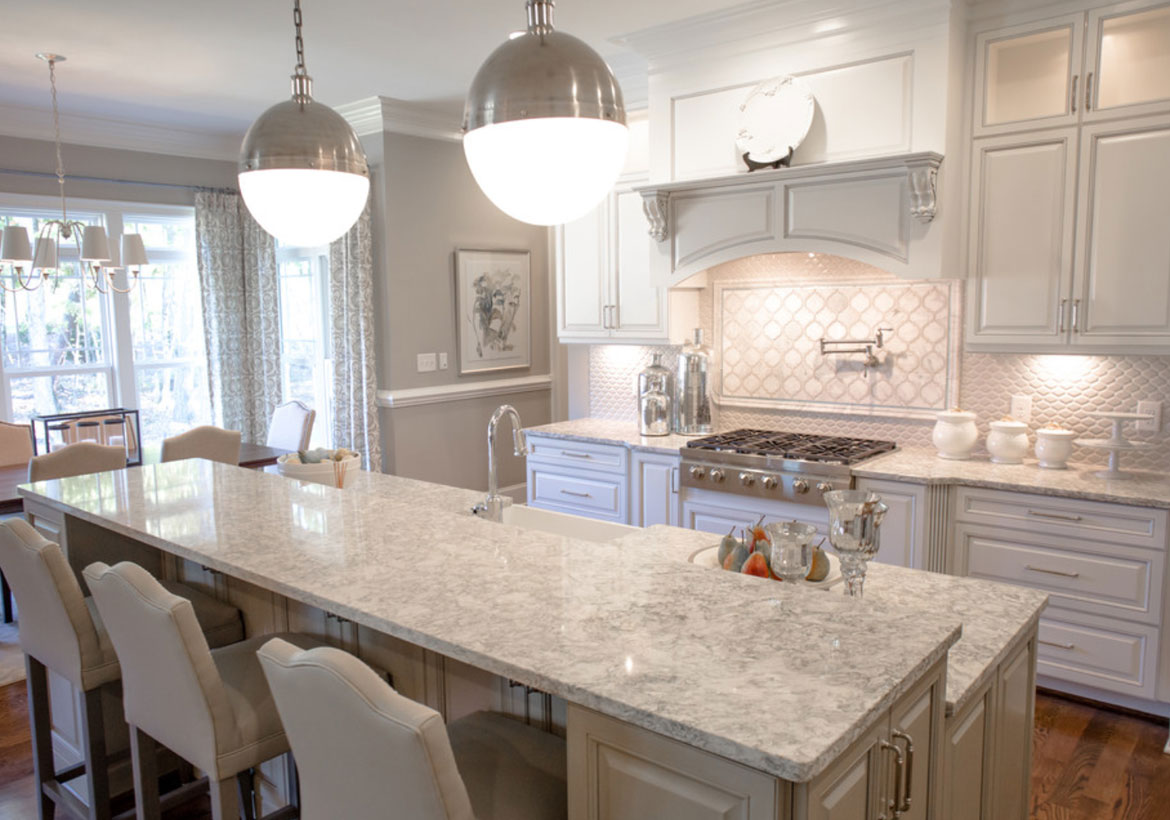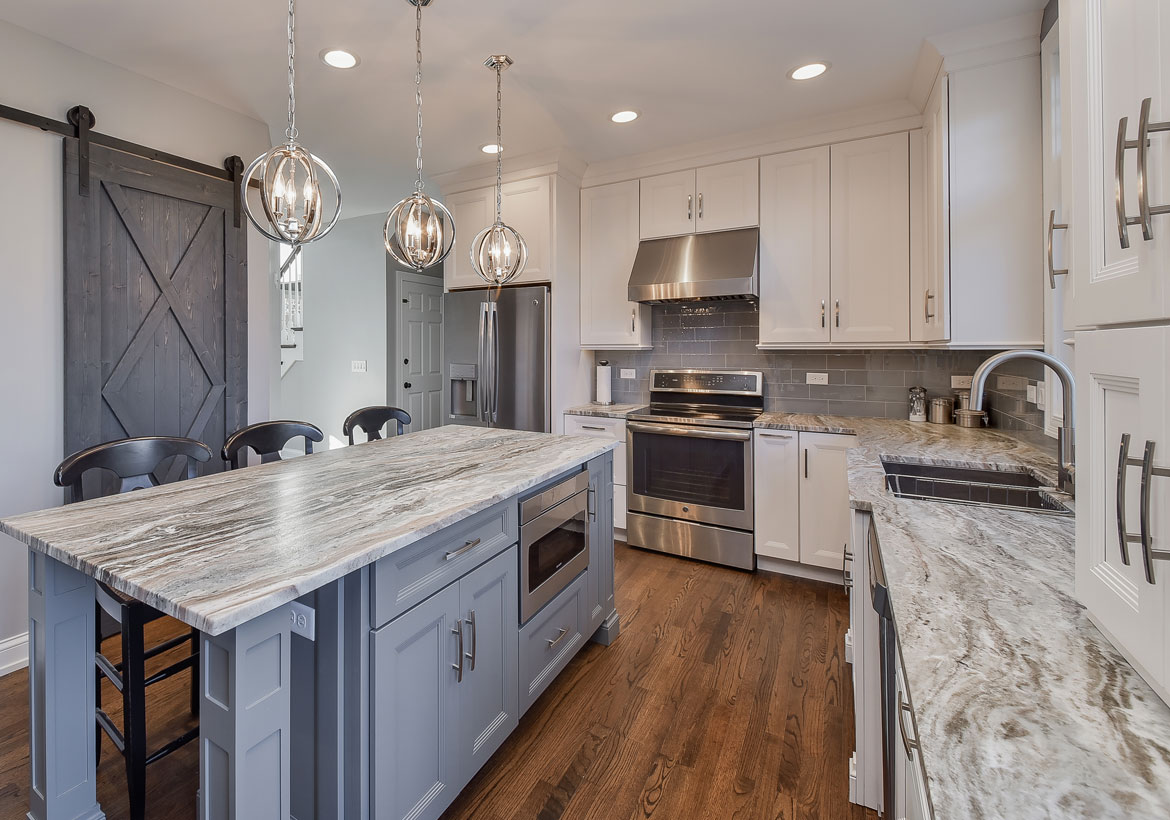 Quartzite Countertops Pros and Cons
It's important to take a deep look at those subtle differences that can make or break a decision on countertop material. Since you're investing a lot in your home remodeling projects, it's understandable that you want to have stunning, durable, and functional countertops. They are, after all, some of the most important pieces in the whole kitchen.