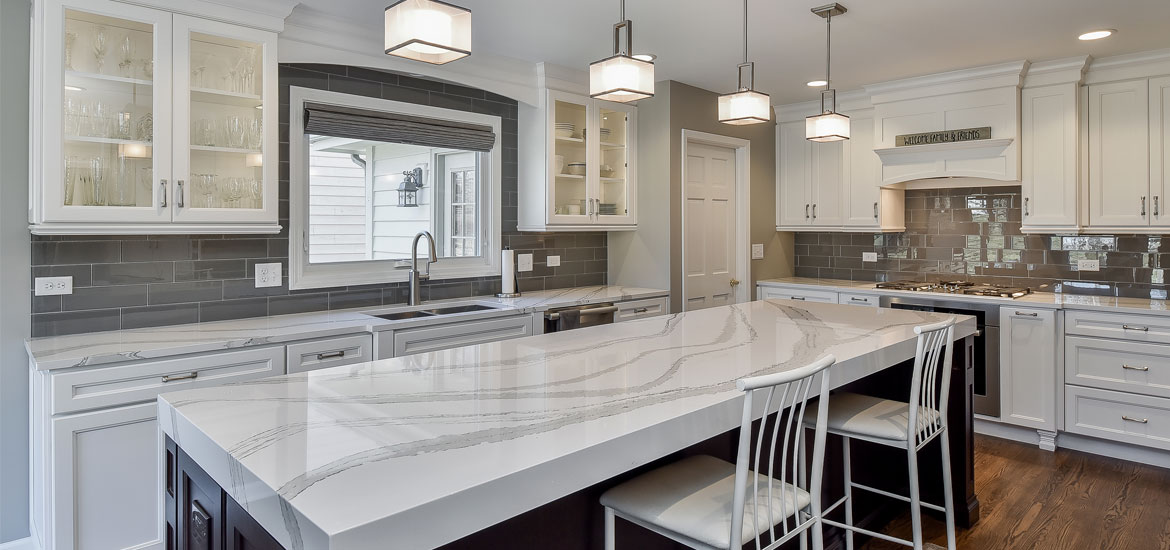 Those who love natural stone are often hard-pressed to choose between two of the most popular materials available: quartz vs. quartzite. Choosing the right material for your new kitchen countertops can be one of the most important decisions to make when it comes to design and quality. Whether or not you are going to be using your kitchen countertops every day, you'll definitely want something spectacular and beautiful in what is arguably the most important room in the home.
They both hail from the same name. But, what's the difference between quartz and quartzite? Odds are you've seen both quartz and quartzite decorating many homes across the country. What are these materials used for? How are they made? Is there one material that's better than the other?
This decision can extend beyond just kitchen countertops. Looking into other rooms that require stone flooring or slabs, you might be faced with the same tough choice. A look at the subtle and not-so-subtle differences between quartzite and quartz can bring you closer to a decision point as you begin your remodeling or new construction project.
STUNNING STYLE
LARGE & IN CHARGE
CUSTOM STYLE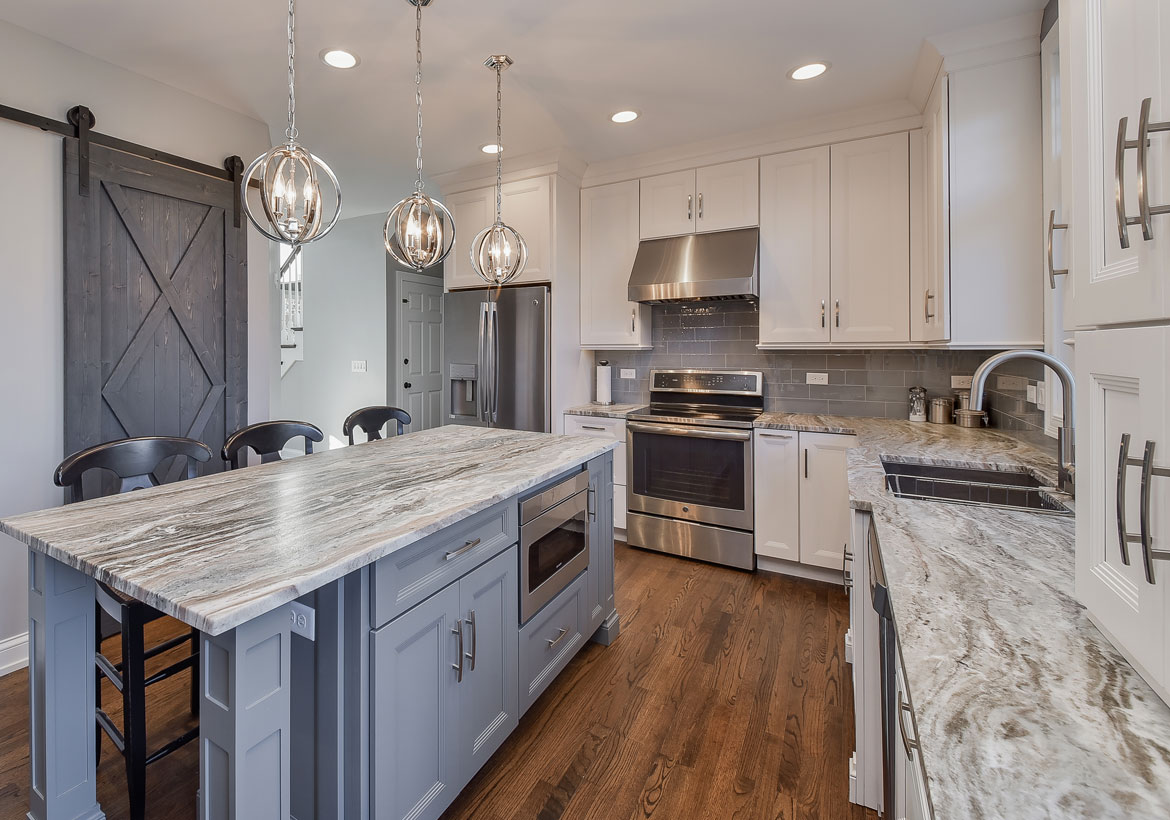 CURVED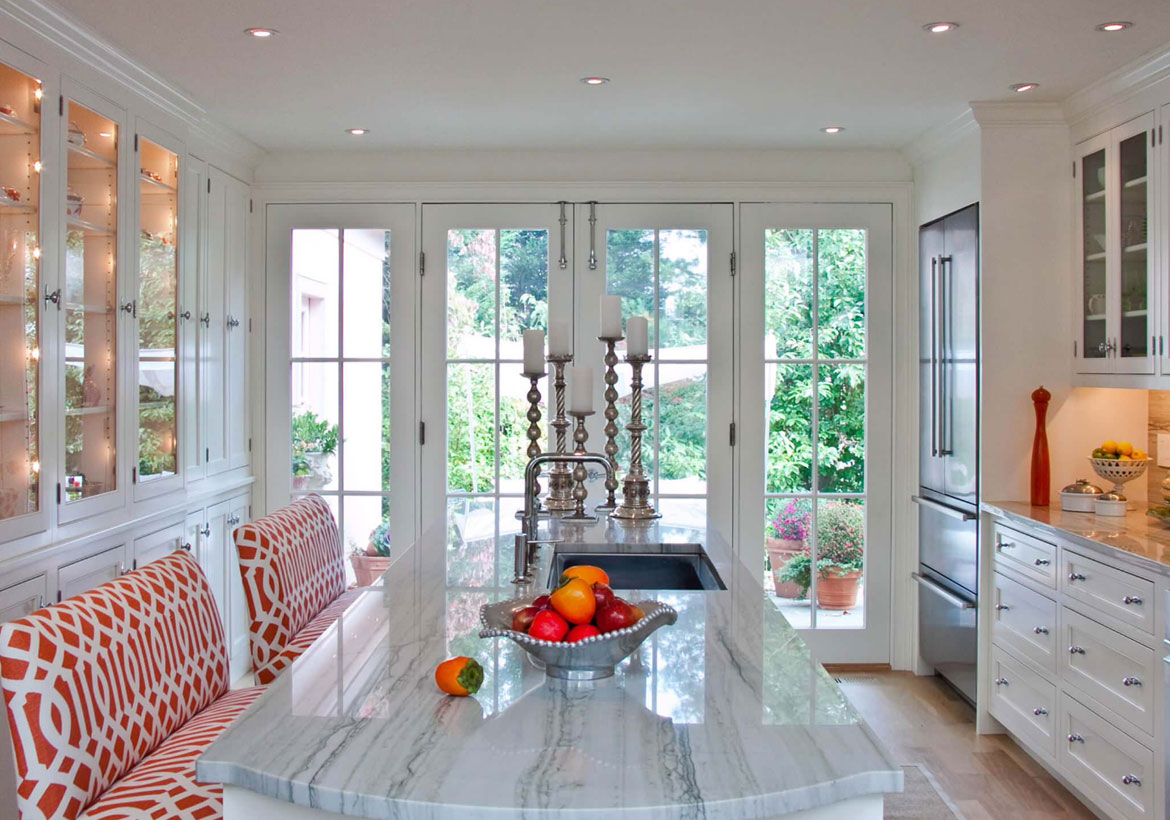 Quartz vs. Quartzite: The Rundown
Let's take a closer look at what these two similarly-named materials are really made of. Discovering their origins can assist you in determining where they would best fit in your home. Keep in mind that certain materials are often chosen for certain qualities. And there are more distinctions between these two materials than you might have known.
Quartz
Quartz is a word that pops up often when talking about countertops, stone tiles, and other natural-looking investments. But, it's just that: natural-looking. Quartz is actually a synthetic type of material made from an amalgamation of stone chips. It's mixed with resins and a variety of pigments to make beautiful slabs to be turned into flooring or countertops. Since it is handmade, it is often produced in much larger quantities.
Quartzite
Quartzite, on the other hand, is a completely natural type of rock. It was once sandstone and metamorphosed into the quartzite form. It is usually mined in large quarries in its raw form, and then it is then taken to a processing plant where it is turned into thin slabs of stone. This quartzite stone can be turned into flooring tiles, wall tiles, backsplashes, or kitchen countertops. Quartzite is often as highly prized as marble or limestone due to the way it is naturally mined from quarries. The natural veining patterns and blotches of gray or white are what make quartzite such a heavily sought-after material for many different renovation projects.
They can sometimes share a similar appearance – in fact, some homeowners are unsure whether they have quartz or quartzite in their kitchens. Quartzite comes naturally in gray and white swirls, a pattern that quartz often imitates. However, in terms of make, texture, and sturdiness, quartzite is actually more similar to granite.
Quartz vs. Quartzite: What's Better for Countertops?
While flooring options appear to be quite interchangeable, the same might not be said for kitchen countertops. The debate of quartzite vs. quartz countertops comes in many shapes and forms, much like the nature of the stone itself. If you already have kitchen countertops of quartz or quartzite, and you are worried that you chose the wrong material to install, don't worry: The differences in quartz and quartzite countertops can be subtle enough that you won't feel as if you've made a mistake.
Again, quartzite is a completely natural material, while quartz is engineered. This means that there are some aspects of quartzite that cannot be controlled or its outcome predicted, unlike quartz, which is refined using a variety of different materials to create the desired stone look. Quartz does use a refined version of the natural mineral with the same name, but it is added to synthetic materials to finalize it as a product.
So if they look and feel so similar, what makes them different? Is there a reason why someone would prefer a quartz countertop over quartzite, or vice versa? Let's take a look at some of the pros and cons of quartzite to see if the natural material wins over the engineered one.
Quartzite Countertops Pros and Cons
It's important to take a deep look at those subtle differences that can make or break a decision on countertop material. Since you're investing a lot in your home remodeling projects, it's understandable that you want to have stunning, durable, and functional countertops. They are, after all, some of the most important pieces in the whole kitchen.
Quartzite Countertop Pros:
Quartzite is much more varied in veining, coloring, and patterns, as mother nature never makes the same thing twice.
Definitely a plus — Quartzite is more resistant to scratching than quartz, as the natural veining and dark gray patterns can easily cover those scratches right up.
Quartzite is better at heat resistance than quartz, making it better in the kitchen during those moments where you need to set a hot pot down directly on the counter.
Quartzite Countertop Cons:
Quartzite cannot give a bold, solid, or uniform appearance as easily as quartz can. With quartz, you have the option of adding no veining or patterns at all, ordering your slab in a single color.
Keep in mind that Quartzite is often more expensive than quartz, especially if you are looking to add a lot of it to your room. This is because of the way it is mined and the labor it takes to deliver a beautiful slab to your home.
Quartzite is less resistant to stains than quartz. In fact, quartzite needs to be sealed in order to be protected against potential spilled drinks. Quartz, on the other hand, needs no extra protection.
Ultimately, the decision is yours. Both quartz and quartzite possess their subtle differences, but all in all, they are both choice materials for kitchen countertops. Before you finalize your decision, however, it might be important to revisit the fact that people often compare quartzite to granite.
If you have ordered kitchen materials before, you will know that granite is one of the most common and popular choices for countertops. So when you are reaching for the pattern options and pricing calculators, which one will you choose? What exactly are the differences between these two materials?
What's the Difference Between Quartzite and Granite?
Choosing quartzite vs. granite countertops can be a tough decision for those who are fans of the marbled look. While both granite and quartzite are natural rocks, there are some key differences that can make or break a final choice.
Granite vs. Quartzite: Spotting the Differences
There are a few noticeable differences between these stones. First, granite can come in much darker colors. It is an igneous rock hardened by lava, and while it's not as hard as quartzite, it is still worthy of withstanding heat and everyday use in the kitchen. Plus, think about the different color possibilities you have with granite. When it comes to quartzite, you had better be a fan of white and gray variations, or else you might want to look at another material.
Another factor to consider is the price. Quartzite is a luxurious stone which often tags it at a higher cost than granite, which is common. However, quartzite is well worth its weight in gold – literally. It's an extremely dense stone, one that has been measured as one of the strongest rocks in existence. You won't have to worry about any natural wear and tear over time – this stone can withstand anything.
Other than price, color, and a little bit of durability; granite and quartzite are comparable. Again, choosing one material over the other will typically not make or break your kitchen renovation plans.
Quartz vs. Quartzite: What's Better for Floors?
Do you prefer quartzite tile floors or quartz floors? There are a few rules and tricks that renovators come by when thinking about these two materials. There are specific ways in which these two materials are meant to be used, and it's important to consider how they should be used when installing stone flooring.
Quartzite is often preferred as a fancy or beautiful addition to flooring. Quartzite tile floors are highly durable and they are flexible in terms of color and pattern. However, they need to be sealed using a specialized sealant against potential stains. Something like wine, coffee, or food can ruin quartzite tile.
Quartz floor options are many, and they are varied. It can be just as durable as quartzite, and since it is manmade it does not require sealing. However, to the trained eye, a quartz floor will seem a tad on the uniform side in terms of pattern variation. If you're looking for something that is guaranteed to be unique and naturally beautiful, quartzite can offer a bigger variety.
Both quartz and quartzite can be viable options for flooring as they each possess their own type of stunning beauty. Give either of them a shine and you'll have an astounding piece of tile that decorates your floors.
Know Your Stones and Choose the Best Design
Kitchen use, functionality, color, and pricing are all important factors to give weight to when choosing a countertop for your kitchen. The same can be said of stone floors. If you're going for a beautiful, natural look, you might want to invest in quartzite, which is an absolutely stunning stone. For affordability and color variation, quartz and granite can also work wonders. Remember to maintain your floors and countertops regularly so they can remain shiny and spectacular for years to come!