When diving into the world of kitchen remodels, one of the most impressive and easy to master renovation areas are your kitchen's cabinets. There are a multitude of ways to implement this change, fitting nearly every budget and time frame.
Here are some truly amazing color and finish options for your kitchen cabinets – why not pick out your favorites?
1. Grey & Gorgeous
Grey has become a surprising trend in the world of neutrals. From a slightly foggy white to the deepest charcoal, grey is a stupendous way to bring a sleek and contemporary look into your kitchen. Because it functions well as a neutral, grey works wonderfully well with nearly any color-scheme. Consider creating a more lived-in and well-loved look with a warm grey that's had some distressing already done to it like these stunning Wellborn cabinets.You could even take your kitchen in a more contemporary direction with sleek new hardware and a flat deep charcoal; or perhaps brighten up your space and make it a bit more traditional with a warmer shade of grey and some craftsmen cabinetry.  Whatever your choice in the world of this once-dismally thought of color, your kitchen will not be a sad place to spend time!
2. Warm & Wooden
Those whose kitchens have more old-world, Southern heritage, or traditionally designed kitchens may opt to go in a more conventional route with their cabinets. Whether you chose to install new cabinetry or to stain and refinish an existing hardwood cabinet, wood can come in a variety of different shades and tones that work with nearly any kitchen's color scheme. Use lighter blonde shades to brighten up a kitchen space, or deep browns and reds to make a kitchen space seem more rich, established, or even glamorous.

3. Bright & White
A kitchen full of white cabinets is not for the faint of heart – remember that by choosing white cabinets, you're also choosing a little extra elbow grease on the weekends. But the addition of white cabinetry into your kitchen can be a stunning choice – white cabinets, while they may be a magnet for dirt, make a space seem bright and clean; inviting and homey. They can be immediately reminiscent of both traditional Southern kitchens as well as more contemporary and minimalist spaces, and so work well for either one. Consider a flat white surface like this Metro design, or Wellborn's Glacier White Classic Harbour cabinet, the perfect addition to any French or Southern-styled kitchen.
White cabinets additionally offer multiple material options. Medium Density Fiberboard, Hardwood, Laminate, and Thermofoil can all be used to create gorgeous white cabinetry, giving you the opportunity to choose any number of cabinets that suit your home and budget needs. Because it's a solid color and not a stain, cabinets can also be painted a solid white, meaning there's no need to tear out your existing cabinetry and install new pieces – an added bonus if you really love your cabinets, but just want to give them a face lift!
4. Cherry & Colorful
An option that not many homeowner's dive into, choosing to paint their cabinets a bright color is one that can still leave a lasting impression in a kitchen. If you have a space that has a lot of neutral colored wall, floor, or counter space, brightly colored cabinetry can help liven up a kitchen immensely. And by choosing to go the route of colors, your options are endless. Consider a brilliant orange, a relaxing sea foam green, a duo of navy and white, or even a very mod multiple-color-choice. Remember that pulling in lots of color means adding a potentially complicated visual component – you may want to simplify your cabinets by choosing a more elegant and minimal cabinet design to go with your bright and fun new colors, such as this recessed York style from Wellborn .
Unless you're choosing cabinets that were manufactured in the color choice you've fallen in love with, painted cabinets can be accomplished here. Again, the benefits can be huge for some owners, especially in not having to pick out and buy new cabinetry.
Ultimately, the choice to install this new component in your kitchen is a big one; having lots of options is a great thing! If you have questions, you can always contact us – we're more than happy to help!  Please comment below with any questions you might have, or give your opinion about kitchen cabinets! We'd love to hear what you have to say!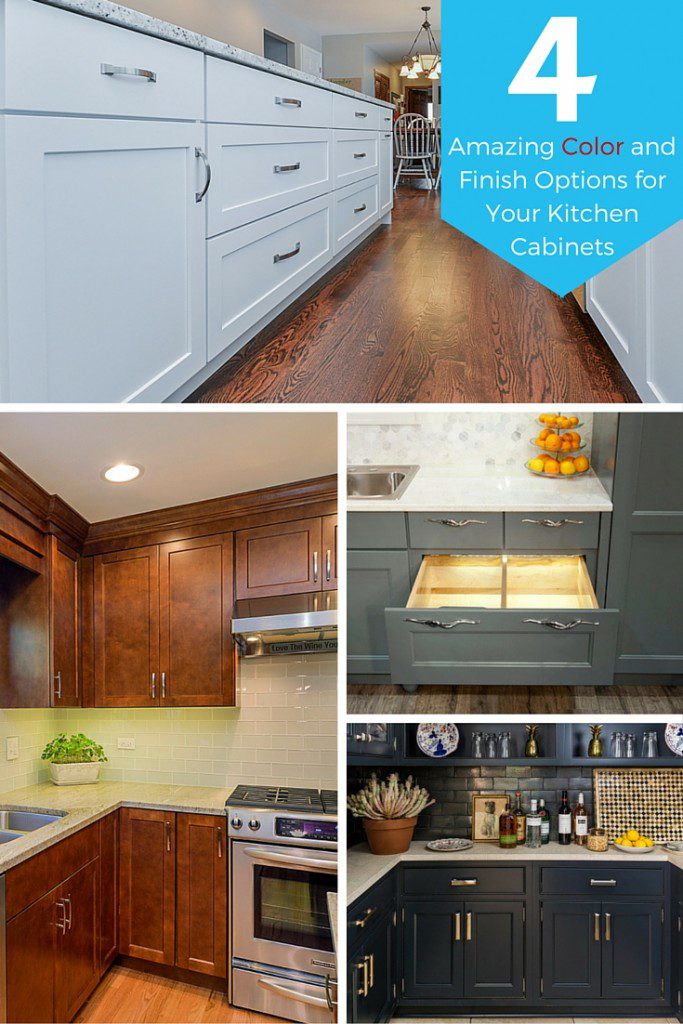 Share this Image On Your Site