Finishing Your Naperville Basement to Gain Extra Space
Does your house seem too small lately?



If you have a growing family, one of the first things that you'll realize is that you can use all the space you can get. Whether you have a new addition to your family or you have teenagers who want more space of their own, you'll likely feel that you've outgrown your house at some point. However, that doesn't mean you have to find a new house and start over; sometimes the solution to the problem of space means simply working with what you have.
For example, think about finishing your basement. Like many people, you may currently be using your basement as just a storage space for extra stuff you don't want lying around. This doesn't have to be the case, though; with a little creativity, basement finishing can add extra, usable space to your home in many different ways.
Playroom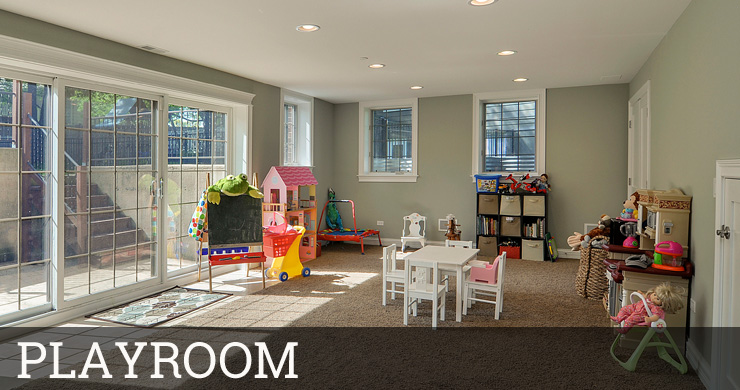 If you have young kids, you're used to sound of rambunctious children and the sight of toys scattered hither and yon. For stay-at-home or work-at-home moms, you could probably use a break from all of that playtime noise and distraction. A finished basement can be the ideal space to let your younger kids run around and have fun. The basement is a place where you can keep your kids close enough that you won't have to worry about them, but also out of the way so that you can have some time for getting work done. With the basement outfitted with toys and games and plenty of cushions for fort-building, your kids will be able to entertain themselves for hours – no TV required.
Family Room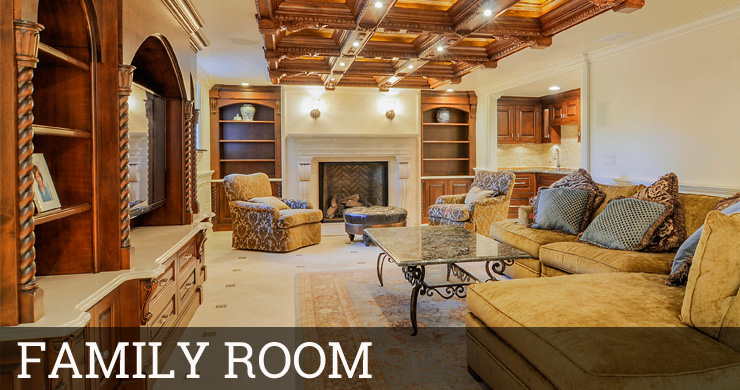 In a busy household where everyone has their own activities and places to be, it can be hard to find time to spend together as a family. But sometimes rounding up the family can be made much easier if you have a nice place to get together. One of the most popular ways to finish out a basement is to turn it into a family room, and there are dozens of ways you can do that. If you like watching movies together, you can set up an entertainment center, some comfy couches, and even a popcorn machine to create your own mini-theater. If you're more into games, you can set up a space for board games, a dartboard, or a Ping-Pong table. Soon you won't have to try to corral your family in order to spend time together; with a homey, comfortable finished basement, your family room will be the place where everybody wants to hang out.
Bedroom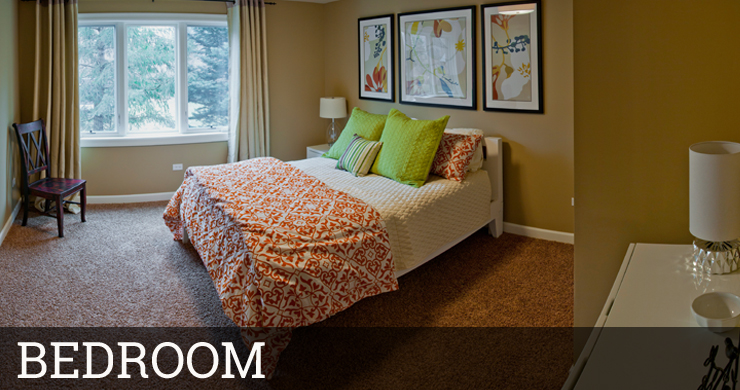 As your family gets bigger, you may find you don't have the space you need in the main part of your house. If you don't have enough space upstairs, just go down a floor. If your kids are getting older and are getting tired of sharing a room, consider putting another bedroom in the basement. The basement is a great place for a bedroom, especially if you add an adjoining bathroom. A basement bedroom doesn't have to be gloomy, either; if your basement doesn't have windows, brightly painted walls and cheerful décor will lighten it up.
Craft Room
Crafts and hobbies are great to have, but often the supplies that come along with them can take up a lot of room. If you have a hobby that requires some room to work with – sewing, woodworking, collecting – you don't have to give it up just because you don't have enough space in the upper stories of your home. A finished basement can be transformed into a fantastic work space, with plenty of room not only to do your craft, but room to store supplies as well. You can easily turn your basement into a multipurpose room; while you work on your own hobby, you can set aside a space for your kids to work on school and art projects as well.
When you consider all of the potential uses for your basement, you might find that your home is much bigger than you thought it was. However, because basements are prone to leaks and structural damages, it's important to work with a professional contracting team to be sure your remodeling job is done right. With over fifteen years of experience and more than 450 basements remodeled in Naperville, and the surrounding western suburbs, we can help you make whatever vision you have for your basement come to life! If you have a project in mind that you'd like to get started on, contact us today.