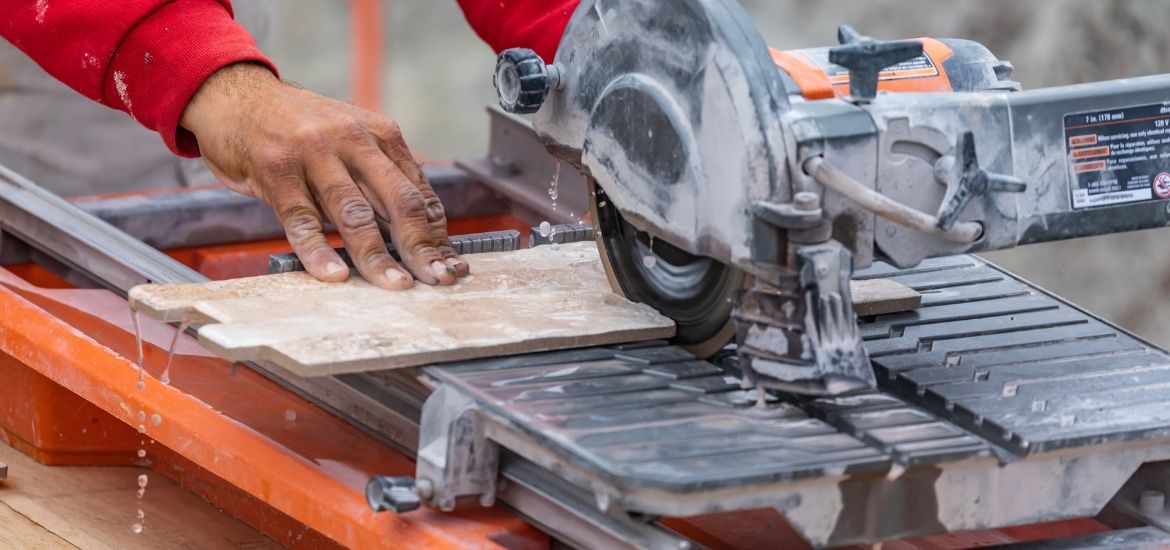 Welcome to my comprehensive guide on the top five best wet tile saws available in the market today. Whether you're a DIY creative or a professional contractor tackling home improvement projects, a high-quality wet tile saw is an essential tool for achieving precise and efficient cuts on various tile materials.
From ceramic to porcelain to stone and glass, these cutting-edge machines offer the perfect balance of power, accuracy, and versatility. In this review, I have carefully selected and reviewed the five best wet tile saws, taking into consideration their cutting capacity, durability, ease of use, and overall performance.
So, if you're ready to take your tiling projects to the next level, join us as we explore the top contenders that will help you achieve flawless results every time.
The best wet tile saw is the one that not only performs most effectively, but also gives you the most bang for your buck. A quick browse at your local hardware store will result in a multitude of options to help you with your sawing needs. But when the product details start to become overwhelming, it can be difficult to narrow down your choices. That's why our Sebring design team is here to narrow your options down to the top five absolute best tile saws on the market today.
Looking for a huge power source? Want something portable? Need a wider variety of features for your tiling project? This is the first place to look. Check out our top five favorites!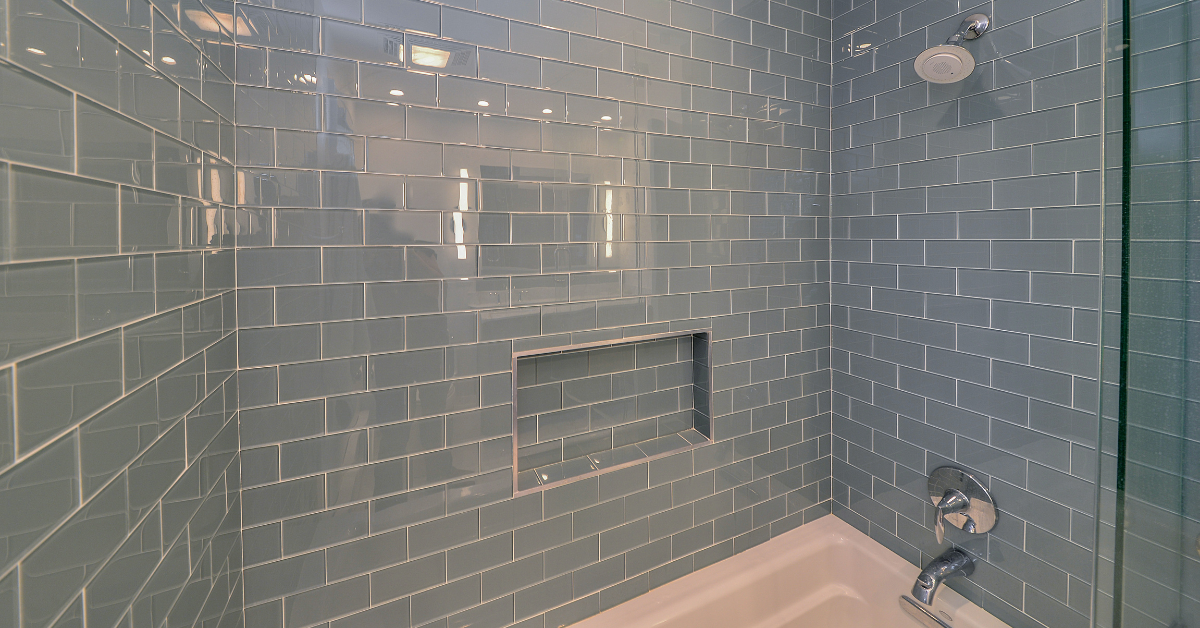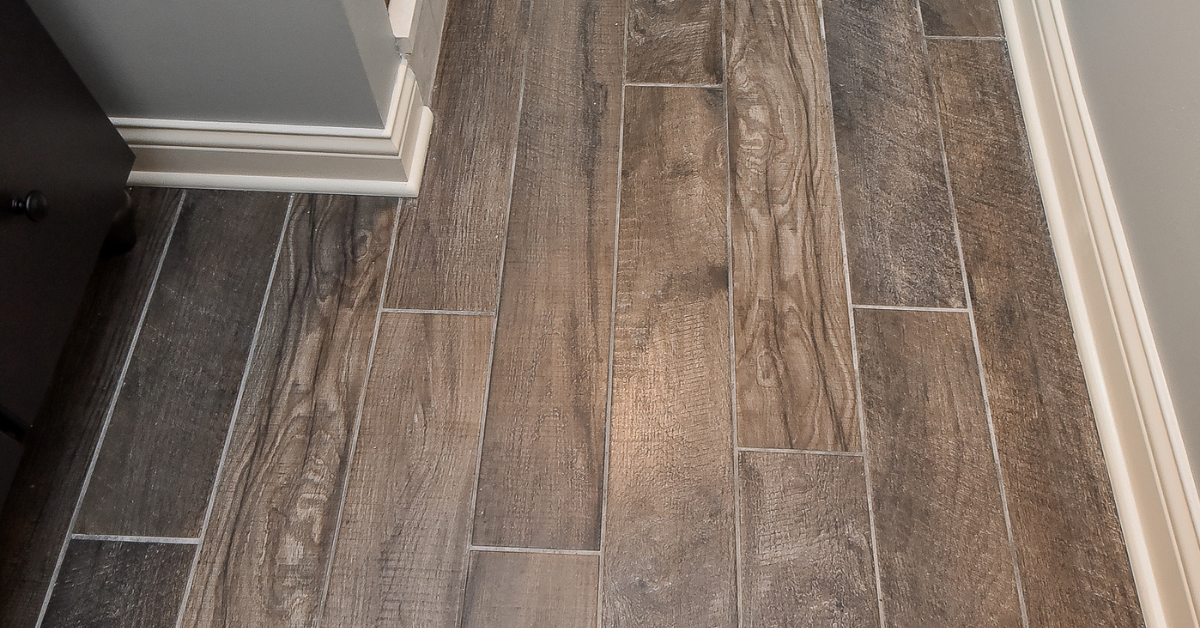 Your Tile Saw Needs, Explained
Before purchasing your new tile saw, it's important to get a deeper understanding of the value you'll get from such a diverse tool. Again, the best wet tile saw for the money is the one that you can get the best use out of. Whether you're new to the sawing game, or you're an experienced DIY enthusiast who just needs a little direction, our guide can certainly put you on the right path.
There are several key components that make a good wet tile saw that I wish I knew before investing in my own. In all honesty, it's vital to have knowledge of the different types of saws, how to use them, and what makes them great. Without knowing these things, you can't start to narrow down your options.
How To Use A Wet Saw
Many homeowners find pleasure in taking their own kitchen or bathroom remodeling plans into their own hands. For a lot of people, it can be a rewarding and almost therapeutic job. We're looking to empower DIY enthusiasts to have the very best tools, materials, and techniques at their disposal. Wet tile saws are the most efficient devices for cutting and shaping tile.
Tile saws have many components:
Measure
Locking component
Power switch
Blade
You'll first want to familiarize yourself with the measuring guides on the lock. Once your tile is secure and measured correctly, you can lock it in place on the lock plate alongside the measuring guides.
Sebring Note: Your tile saw will become covered with water and dust during your work, so be sure to wipe it off frequently to continue being able to see the measuring marks.
Next, push down on the lock. Hold both ends of the tile securely while double-checking to make sure the measurements are correct.
Push down and away from yourself as you guide the tile through the saw. It's kind of a narrow space, so use pieces of wood if you have to to safely guide the tile through the saw and all the way to the other side.
Don't touch the saw while the blade is spinning. Homedit recommends waiting until the blade is completely stopped before you lift the blade guard.
Need visual instruction? Check out the video below!
What Are the Pros And Cons of A Tile Saw?
It's hard to argue that when it comes to accurately cutting tile, a tile saw is the best way to go. But that doesn't mean they are the right tool for every single job. Let's take a look at some of the biggest advantages – and disadvantages – of a tile wet saw.
The Pros:
Wet tile saws create the most accurate tile cuts in the industry.
Many tile saws not only have great horsepower, but can also be portable and light.
Most good tile saws have a beveling feature. I personally find this to be one of the most useful components of tile saws, as I recently needed to cut different and unique tile shapes for my home project. It will be hard to be as precise as possible without this feature.
The circular blade stays sharp for a very long time and lasts longer than other types of saws.
The Cons:
Each saw has its own cutting capacity, so you may find some to be too small or not powerful enough for the job you want to get done.
If your tile saw isn't a wet tile saw, the ceramic dust can seriously damage your lungs. Wet tile saws are recommended because the water reduces the dust in the air.
What Are The Biggest Things To Look For In The Best Tile Saw?
Now that we're almost ready to review our top five best tile saws on the market today, we want to shed some insight on the ways these saws were rated. For the average homeowner, price is probably one of the biggest determining factors when it comes to deciding on a purchase. But when it comes to tile saws, there are a lot more key components to consider.
Here are the various categories we use to rate the best tile saws:
Accuracy
What good is a tile saw if it won't cut as precisely as you need it to? Obviously, with such a wide range of prices on the market, some tile saws are better at accuracy than others. The best professional wet tile saws are typically overhead or tabletop saws with a lot of durability behind them. Many of them are portable as well.
Blade Quality
Do you want your tiles cut right? Well then you better have a good, sharp blade. Without this component, the saw is nothing. Good saws have blades that can glide through ceramic tile without struggle or hesitation. Your saw also shouldn't be leaving sharp edges along the cut line; everything should be nice and smooth.
Extra Features
What do you want to get out of your tile saw? If you're just a beginner, then you may be a bit more open-minded when it comes to the accessibility and diversity of your saw. However, for many DIY enthusiasts, it's all about the capacity. Beveling, portability, extra horsepower, special locks, and dust reducers are all extra features that can send a tile saw a mile above its competition on the market.
Any tile saw buying guide on the Internet (like BetterToolz's special tile saw article) will tell you that price is the ultimate factor. While we do of course take the price of a product heavily into consideration, we want you to be able to purchase a saw for what it does – not just for its price tag.
Safety And Efficiency Tips
Before getting your hands on a tile saw, please carefully review our special Sebring safety and efficiency tips to stay unhurt while on the job. Our tips also serve to give you better hints and techniques for getting the absolute most out of your new saw:
Wear safety goggles and work gloves when operating your wet tile saw.
Understand your saw's limits and capacities as not to damage or overload the machine.
Make sure your measurements are correct before starting the cut.
Wear a face mask so that any debris that gets into the air won't end up in your lungs.
Always check on the sharpness of your blade before starting your project.
Our top five best wet tile saw guide will give you an in-depth look at the style, quality, component, and price of these machines. Take a look for yourself.
What is the Best Tile Saw?
In our opinion, the Dewalt is the best quality tile wet saw of the bunch but for cost/value, the MK-370EXP 7-Inch Wet Cutting Tile Saw is the winner of this roundup. This is because it offers the biggest range of features compared to the others, and carries the best advantages that outweigh any pitfalls it may have. While it isn't the most affordable option on our list, it certainly serves its purpose in ways the others cannot.
One of the things I enjoy most about this saw is that it is the only one on the list that offers plunge cutting as well as a water drain. Keeping in mind that these features are simply additional, they still add a huge degree of user-friendliness and it makes your extra projects just a little bit easier to manage.
We mentioned that the qualities we look for the most in a blade is accuracy, blade quality, and extra features. We believe that this saw hits the mark on all three accounts. And if price is important to you, rest assured that it is an affordable and valuable investment.
I recently purchased a tile saw to help me finish my kitchen renovations. One thing I was looking for the most was a machine that could offer versatility when it came to tile size, as I had tiles both large and small to cut. I found it easy to rely on the MK-370EXP 7-Inch Wet Cutting Saw Tile because it has an extra blade guard, easy water drainage, and a sharp blade that just won't quit.
Working on a remodeling project? Looking to cut a bunch of tile as accurately as possible? This saw is our top recommendation, although you can't go wrong with any of the blades on this list. Try them out for yourself and let us know which one worked best for you.
Other Great Articles to Read:
To view our Amazon Associates Disclaimer, please click here.