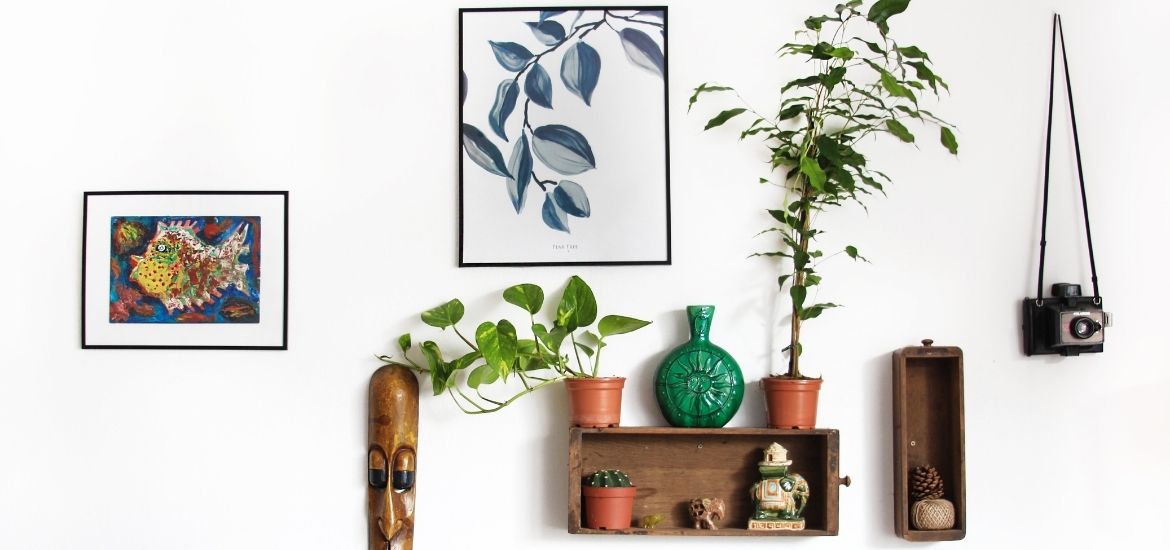 Drywall has been around since 1894, but it wasn't until the middle of the 20th century that it became popular in the construction industry. It's versatile, easy to install, and affordable. Some types of drywall perform poorly when it comes to moisture-resistance, but they have been replaced in recent years by paperless and purple drywall. Type X drywall is fire-resistant, while other types of drywall can be used for soundproofing.
Some types of drywall, however, are not water-resistant, making them the perfect petri dish for mold and mildew. If you're planning to hang a picture frame or mirror on it, then you better make sure that you do it properly and with proper fasteners or you'd end up with debris on the floor and an ugly hole in the wall. The good news is you can mount a picture frame, mirror, or even a flat-screen TV without having to look for studs in the wall. This is made possible by using a kind of fastener called drywall anchors.
Securely hanging heavy objects or fixtures on your walls requires the right drywall anchors. Our team rigorously tested and evaluated various products to bring you the best options available in the market. Whether you're a DIY enthusiast or a professional contractor, these anchors offer reliable support for all your wall-mounting needs.
In this article, we have assembled and reviewed some of the best drywall anchors available right now. We're also going to discuss the different types of drywall anchors and which fastener is perfect for your project. Let's get started.
Conical Drywall Plugs
Also known as expanding anchors or plastic expansion anchors, drywall plugs are some of the most popular types of drywall anchors. Drywall plugs feature a conical plastic anchor and a matching screw. So, how does it work? First, you need to drill a slightly small pilot hole before firmly tapping the plastic plug into the wall. The screw is installed in the plug or anchor using a power drill. The plastic plug slightly expands on the other side of the drywall, providing a secure anchor for your picture frame or mirror.
Drywall plugs are ideal for hanging small to mid-sized picture frames, mirrors, whiteboards, and chalkboards. Whether you can hang a mid-sized frame or mirror on it or not depends on the thickness of your drywall and the size of the plastic plug/anchor. But forget about it if you're hanging larger and heavier items.
Self-Drilling Drywall Anchors
Installing self-drilling or threaded drywall plugs is quite easy. Unlike conventional drywall plugs, you don't need to drill a pilot hole into the wall before installing them as the anchors have pointed self-drilling tips. All you have to do is attach the plastic anchor on a power drill or screwdriver, press the tip against the wall, and spin the anchor into the drywall until it is fully embedded inside. Use the same screwdriver or power drill to tighten the screw into the anchor.
Like conical drywall plugs, self-drilling drywall plugs are ideal for mounting small and mid-sized objects. But always check the weight value of the fasteners before mounting a picture frame or mirror on them as threaded drywall plugs can only accommodate anywhere between 25 and 50 lbs.
Toggle Bolts
Now, if you're planning to mount larger and heavier objects, then toggle bolts are perfect for your project. Toggle bolts are so strong they can hold anywhere between 230 to 300 lbs. Some are so strong they can hold up to 350 lbs.
What makes a toggle bolt different from other types of drywall anchors is its design. While drywall plugs and self-drilling drywall anchors have plastic anchors, toggle bolts feature metal spring toggle wings that serve as anchors. To install a toggle bolt, you need to drill a pilot hole into the drywall, press the bolt in metal wings first, and slide it through the hole. Once the metal wings have expanded on the other side of the wall, grab your power drill, and tighten the screw.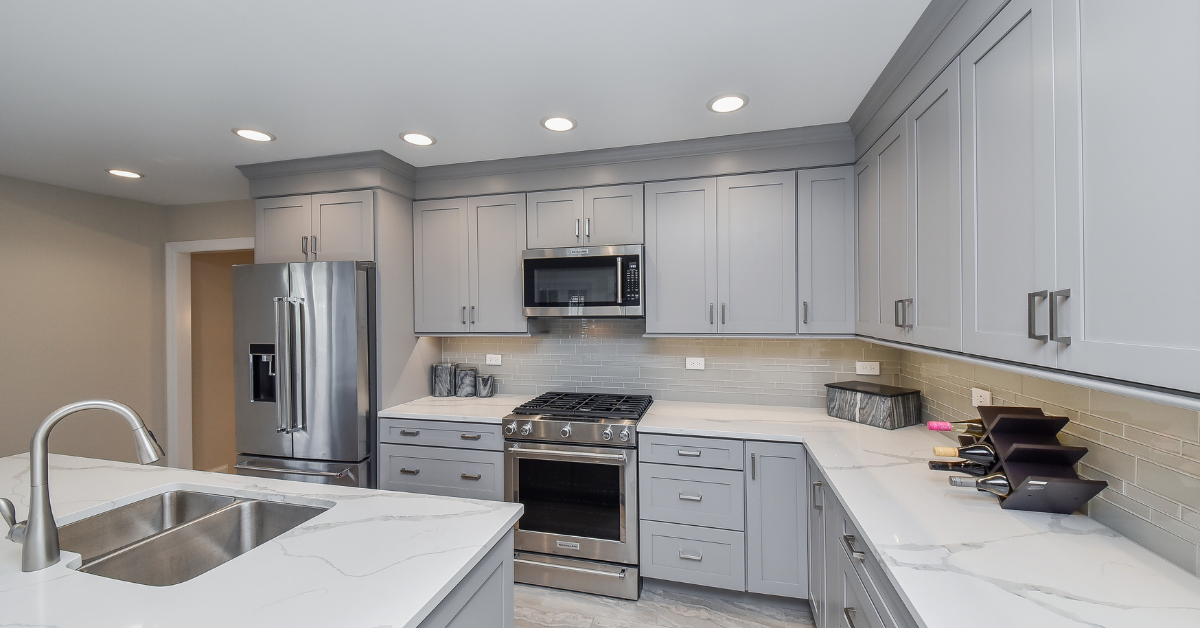 Plastic Toggle Anchors
There's another type of drywall anchor that functions similarly to toggle bolts, and this is the plastic toggle anchor. Instead of metal spring toggle wings, this type of fastener features plastic toggles. Like metal toggle bolts, you have to drive the plastic toggle into the pilot hole until the anchor expands inside the wall. The screw is then drilled into the anchor until it tightens.
Hollow Wall Anchors (aka Molly Bolts)
Unlike drywall plugs and self-drilling drywall anchors, molly bolts or "mollies" feature a metal anchor. To install a molly bolt, simply drill a hole into the wall, insert the molly into that hole, and tighten using a power drill or a screwdriver. The movement will cause the metal sleeves on the other side of the drywall to expand and serve as anchors.
Choosing The Best Drywall Anchors
When selecting a drywall anchor, the most crucial aspect to consider is the weight of the item you intend to secure to your wall. Fortunately, the weight limit is usually clearly mentioned on the packing of the anchor. To be cautious, we typically deduct roughly 1/4 of the specified weight to account for wall variations as well as any awkwardness or asymmetries of the item you're mounting.
The type of anchor will assist you in selecting the finest one for your specific application. Basic expanding anchors have the lowest weight restrictions and require a pilot hole to be drilled before inserting them into the drywall. Self-drilling anchors are stronger and can be drilled directly into the wall (although you can give them a couple of taps w/ a hammer to get them started). Toggle anchors provide the most strength and use a bar to press against the rear of the drywall, providing the entire anchor with an excellent support system.
The WingIts MASTER Wall Anchor is our choice for the best drywall anchor. This particular fastener doesn't really fit into the typical mold of drywall anchors because of its unique design. Although it has a wing-based anchor, it doesn't have those spring toggle wings or mollies or plastic conical plugs. It is simply unique, and there lies the difference.
This heavy-duty drywall anchor is larger and more robust than the usual ones sold right now. It features four heavy-duty plastic wings that serve as anchors, and a long stainless steel bolt. Installation is easy. Just drill a hole on the drywall, press the anchor's wings together, and wiggle the anchor into the hole until the wings expand behind the wall. The wings behind the wall will expand further as you tighten the bolt into the anchor.
Other drywall anchors can only be used to mount a light frame or mirror or curtain rod. Use them to mount heavy objects, such as a flat-screen television or a large ornate mirror, and you'd better be ready to pick up a cracked TV or shards of that mirror off the floor because those fasteners are not going to hold out. The WingIts MASTER Wall Anchor is different as it can hold up to 300 lbs., making it ideal for mounting larger and heavier objects. Heavy curtain rods, electrical panel boxes, dispensers, and diaper changing tables are some of the objects you can mount on these drywall fasteners.
The only downside? These drywall anchors are quite expensive for fasteners. In fact, they are the priciest drywall anchors on the list. But if you want to make sure that your brand-new smart TV remains mounted on the wall, then these drywall anchors are a sensible investment.
Other Great Articles to Read:
To view our Amazon Associates Disclaimer, please click here.