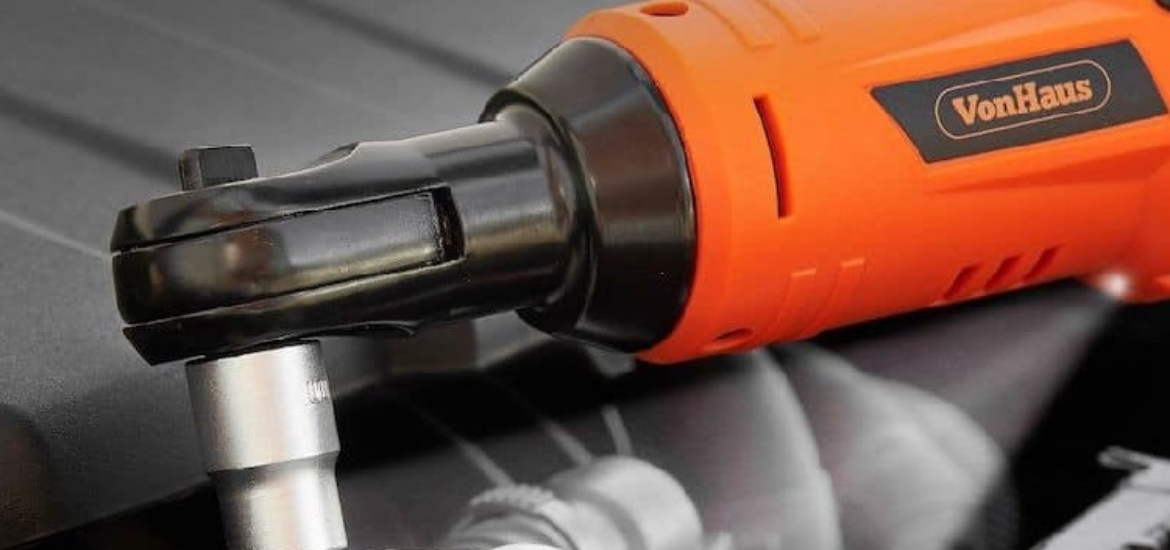 Ratcheting socket wrenches are some of the frequently used tools in garages and workshops. Thanks to these wrenches, removing or tightening bolts and nuts has become easier, more efficient, and a lot safer. But ordinary ratcheting socket wrenches can also go so far. While they can do the job, tightening and loosening a single bolt or nut can take several seconds or more. You'll spend an hour or more cranking that wrench just to loosen or tighten nuts and bolts in one single major project.
Thankfully, modern mechanics and DIYers don't have to rely on good old elbow grease anymore. While there's still a place for these hand tools, they can just purchase an upgraded version of ratcheting socket wrenches that are powered by compressed air or electricity to do the job. Let's take a closer look at these modern socket wrenches. But most importantly, we'll focus on battery-powered ratchet wrenches, and help you choose the best cordless electric power wrench for your garage or workshop.
When choosing a cordless electric ratchet wrench, it's essential to consider factors such as power, battery life, comfort, and price. Each of the reviewed models has its strengths and caters to different needs. Whether you're a DIY enthusiast or a professional, there's a cordless electric ratchet wrench on this list that will suit your requirements and budget.

Types of Ratchet Wrenches
Ordinary Ratchet Wrenches
You probably have this type of ratchet wrench in your garage or workshop already. This is a very common hand tool that is frequently used in garages and workshops everywhere.
The metal handle of some ratchet wrenches is sometimes bare, but others are wrapped in non-slip textured plastic to make handling easier. The shaft is made of durable metal that is capable of handling extreme loads.
Now on to the most important part. The mechanism inside the ratchet head is pretty simple. It contains the anvil, the drive gear, the left and right pawls, and two pawl springs. The orientation of the pawls changes when you move the lever (located at the back of the ratchet head). These components are secured inside the ratchet head with a lid or plate and flat head screws.
Want to learn more about how a ratchet screw works? Then check out this video.
A lot of ratchet wrenches already come with sockets of different lengths (shallow, standard-length, and deep), and are sold as a set.
Air-Powered Ratchet Wrenches
But an ordinary ratchet wrench can only do so much. That's why in recent years, engineers have developed a ratchet wrench with a motor that is powered by compressed air.
The ratchet head is basically the same, but the difference is located in the handle of the tool. Air-powered and electric ratchet wrenches have a powerful motor inside their handles. Now you don't need to crank the tool repeatedly to pry loose or fasten a bolt or nut. Just press the trigger, and watch it do wonders.
To use the ratchet wrench, you have to attach the air compressor's fitting to the tool. Press the throttle lever or trigger to turn it on or vary the speed.
One distinct feature of air-powered (and electric) ratchet wrenches have is the direction lever. While ordinary ratchet wrenches have levers a little under the ratchet head, the direction lever of air-powered and electric ratchet wrenches sit directly on top of the driver gear. If you want to change directions, just turn the dial to change directions.
Electric Ratchet Wrenches
Air-powered ratchet wrenches make the job simpler and more efficient. But some workshops and job sites don't have air compressors (or you can't afford to buy one right now). Some job sites are so large that they require ratchet wrenches that are portable.
In this case, choosing a cordless electric ratchet wrench is the best option. An electric ratchet wrench looks identical to an air-powered one. The only difference is that it is powered by a rechargeable lithium-ion battery instead of an air compressor.
Portability and slim design are two of the main advantage of electric ratchet wrenches. They are also safer as there are no dangling hoses that might trip someone in your workshop.
Cordless electric ratchet wrenches are designed to be as lightweight as possible. They have some features that ordinary ratchet wrenches do not have, such as an LED light that illuminates the work area (a boon for mechanics) and a battery gauge.
The torque output of electric ratchet wrenches ranges between 30 and 80 ft-lbs. The anvils are available in different sizes: 1/4″, 3/8″, and 1/2″.
Looking for more other great gift ideas for yourself or a friend? Then check out our best cordless drill review and best step ladder review.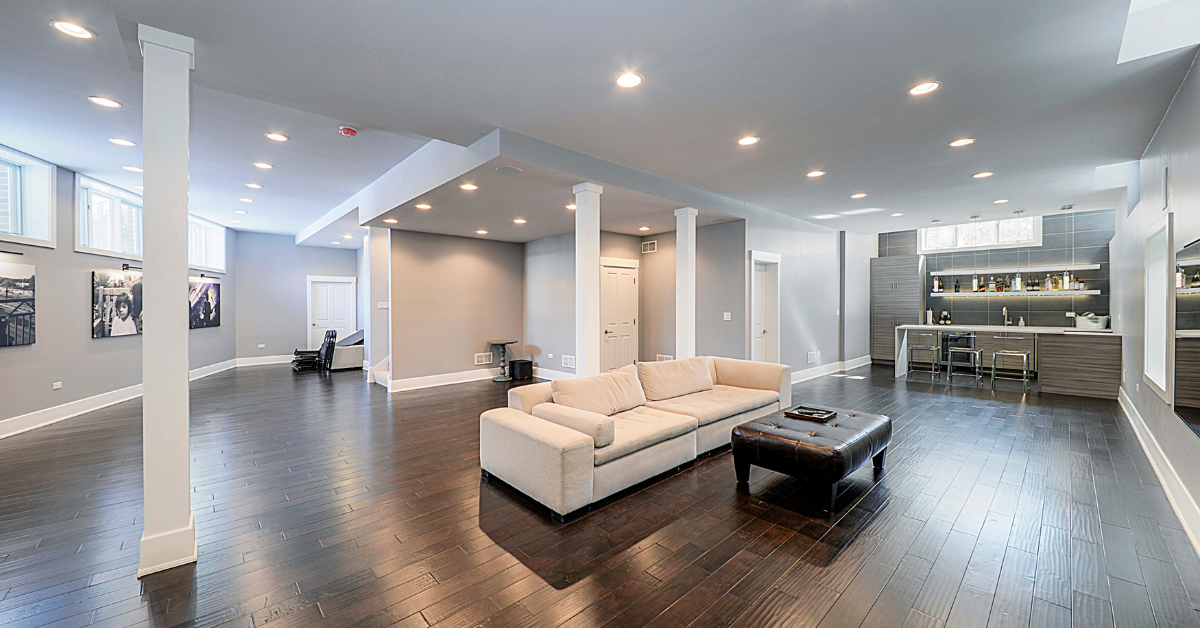 Cordless Electric Ratchet Wrench Buying Guide
Buy a tool with more torque if you're loosening or tightening larger bolts and nuts. Choose a model with lower torque if you're okay with a slower power tool or if you're going to be working on smaller nuts and bolts.

Portability is one of the main considerations when buying a cordless electric ratchet wrench. If you need something that you can wiggle into tight spaces (when working on an engine, for example) or you're going to work with it for several hours and you want to reduce fatigue, then choose a slimmer and lighter electric ratchet wrench.

Check the battery configuration before buying the tool. Some electric ratchet wrenches have batteries that you simply plug into the tool. The result is a seamless and lighter ratchet wrench that you can use in tight spaces. Watch out for ratchet wrenches where batteries are mounted in different configurations which gives it a bulkier and wider tail end.

It is a good idea to purchase a tool that already includes a battery and a charger. This would save you the hassle of looking for a compatible battery and charger that could add up to the total cost.

Check if the gear drive is made of steel instead of rubber or plastic. Although they are more expensive, electric ratchet wrenches with steel drive gears are more durable in the long run compared to those equipped with rubber or plastic ones.
Ready to buy your first cordless electric ratchet wrench? Then check out our buying guide below.
Conclusion:
So, what's the best cordless electric ratchet wrench out there?
In my opinion, the Milwaukee M12 Ratchet Kit is the best cordless electric ratchet wrench on the list. It is equipped with everything you ever needed in a cordless ratchet wrench. It has a powerful motor that produces 35 ft-lbs of torque, giving you greater power and control in loosening and tightening nuts and bolts.
Portability is its greatest strength. It comes with its own lightweight M12 lithium-ion battery, so you can work wherever and whenever you want. The metal housing ensures that it last heavy use for many years. Although the body itself is not contoured to your hand, the non-slip hand-grip more than redeems it.
The Milwaukee ratchet wrench is not perfect, but its pros more than make up for that. If you're looking for one of the best cordless electric ratchet wrenches available online, then this is it.
Other Great Articles to Read:
To view our Amazon Associates Disclaimer, please click here.