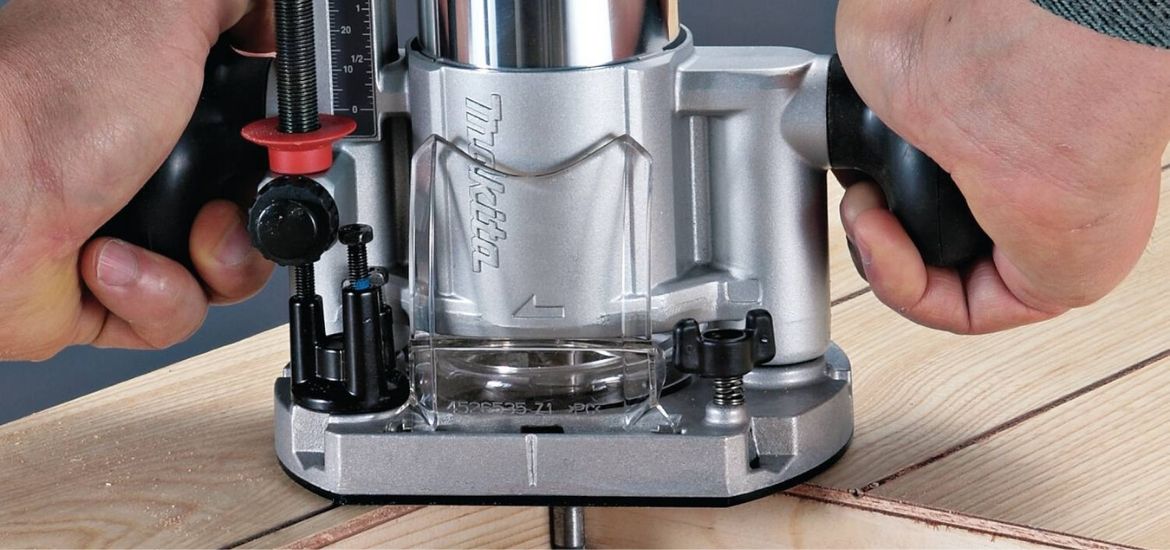 Featured Image: Makita
The sheer brute strength of a circular or table saw can cut even the toughest piece of hardwood in your workshop. But sometimes brute strength is not enough, and there are some things that these power saws just can't do. If you want to add some grooves, intricate edges, and other designs to a workpiece, then you definitely need a tool called a router.
Any woodworker worth his salt owns one or more wood routers. Their main role in the workshop is to trim and smooth the rough edges of a piece of wood, but they are also amazingly versatile.
Routers can be used to create decorative and fancy moldings. These tools can be used to produce rabbets and dadoes, as well as carve simple and intricate patterns on a piece of wood.
All these are made possible by an assortment of bits attached to the routers collet. Some of the commonly used routers bits are straight, rabbeting, and flush trim bits.
If you want to produce a simple bevel cut, then use a chamfer router bit. Cove, edge beading, ogee, and roundover bits are used to make beautiful and elegant decorative edges.
Intricate edges are produced by molding, rail and stile, and raised panel router bits. Some bits are used specifically for joinery, including finger join, lock miter, and dovetail router bits.
Wood Router Buying Guide
Plunge Base and Fixed Base Routers
Wood routers have two types of bases: a fixed base and a plunge base. Routers with fixed bases are locked in place. Unlike a plunge base router, the user cannot manually move the cutting bit up or down during operation.
When it comes to cutting grooves and edges, fixed base routers offer more power and precision. They are also easier to control, hence more ideal for beginners.
A plunge base router, on the other hand, is attached to a specially designed base. This base allows the router bit to "plunge" when the user manually exerts pressure on it. The cutting bit then returns to position when the pressure is removed.
This type of router allows you to manually adjust the depth and gives you greater control when cutting vertically. Plunge base routers are also ideal for starting a groove in the middle of your workpiece.
But plunge base routers are not as forgiving to beginners like fixed base routers are. They also tend to be more expensive than their fixed base counterparts.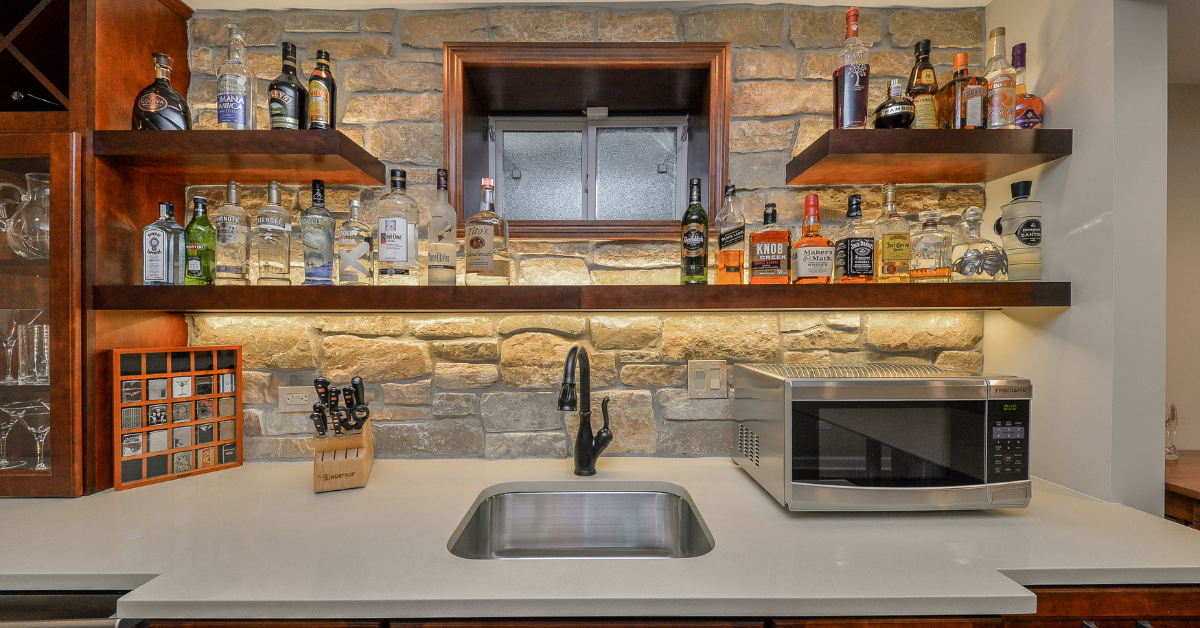 Woodworking Router Size
Wood routers are available in different sizes. The smallest of these tools are palm routers. These machines are small, portable, and ideal for smaller projects.
If you want a router that is still portable but a step higher when it comes to power and strength, then mid-sized or compact routers are ideal for you.
But if you're looking for the granddaddy of all wood routers, then check out full-sized routers. They are larger, heavier, and packs a lot of punch then taking on the heaviest tasks. These are ideal for professional woodworkers and builders, as well as for hobbyists who have regular projects and want a tool that will last for a long time.
Soft Start
A router that is not equipped with a soft start will go up to its maximum speed the moment you push the rocker switch. The noise the router produces and its sudden movement can be startling for many users. Plus, the sudden surge in power can cause damage to your router's motor over time. Router motors equipped with soft start pause for a moment before gradually accelerating to the required speed.
Variable Speed
Most routers available on the market right now have variable speed. This allows users to control the speed if they are using different bit sizes. Large bits, for example, work well and cut cleanly when the router is set at lower speeds. Smaller bits, on the other hand, work better when the router is set at higher speeds.
Ergonomic Design
Compact and full-sized routers can be difficult to handle and even dangerous if they are designed poorly. Look for a router with sizable and textured handles to prevent it from slipping from your grasp and causing damage to your workpiece and causing injury. Rest your hands regularly to avoid developing muscle tension or carpal tunnel syndrome.
Having your home remodeled can be stressful if you don't know where to start. If you want some home remodeling ideas and inspiration, then check out our blog. You can also visit our website for our list of services, pricing guides, and other helpful tips for your home remodeling projects.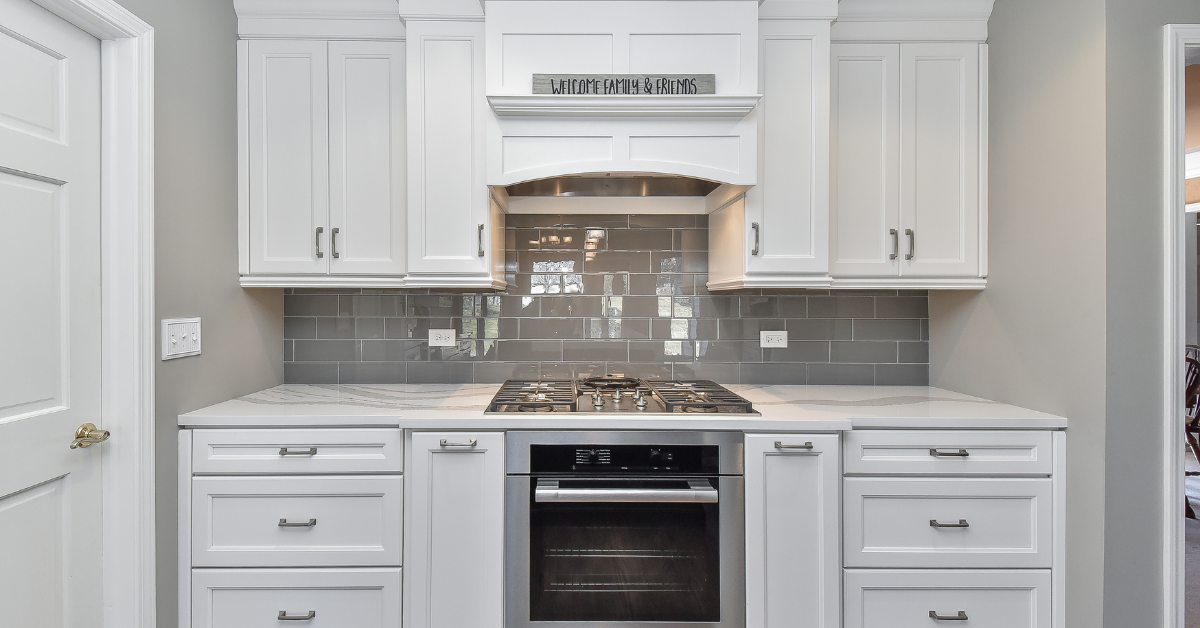 Conclusion:
Our choice for the best wood router is the DEWALT DWP611PK Fixed/Plunge Base Kit. Here are the things we love about this compact router.
First is its heavy-duty 1.25 HP motor that is perfect for its compact body. The motor is soft-starting, so you won't be startled by the sudden movement the moment you turn it on. The soft-start mechanism prevents wood burns, plus ensures the longevity of your tool. It has a variable speed setting that can go up to 27,000 RPM.
Switching the machine from fixed base to plunge base and vice versa is so easy thanks to the clamp at the back. The rocker switch, which is located on top of the tool, is covered with a clear overmold to prevent dust from getting into the motor and damaging it.
Tracking your progress and making sure that you're on the right track can be easy with the DEWALT compact wood router. It has built-in LED lights at each side that illuminates your workpiece.
The fixed base doesn't have a handle. But this is a compact tool after all, so it's not really necessary. Plus, the fixed base is dimpled for a non-slip grip.
This particular version is a combo kit — meaning you'll get both the fixed and the plunge base. Pretty expensive, but definitely worth the investment.
Other Great Articles to Read:
To view our Amazon Associates Disclaimer, please click here.