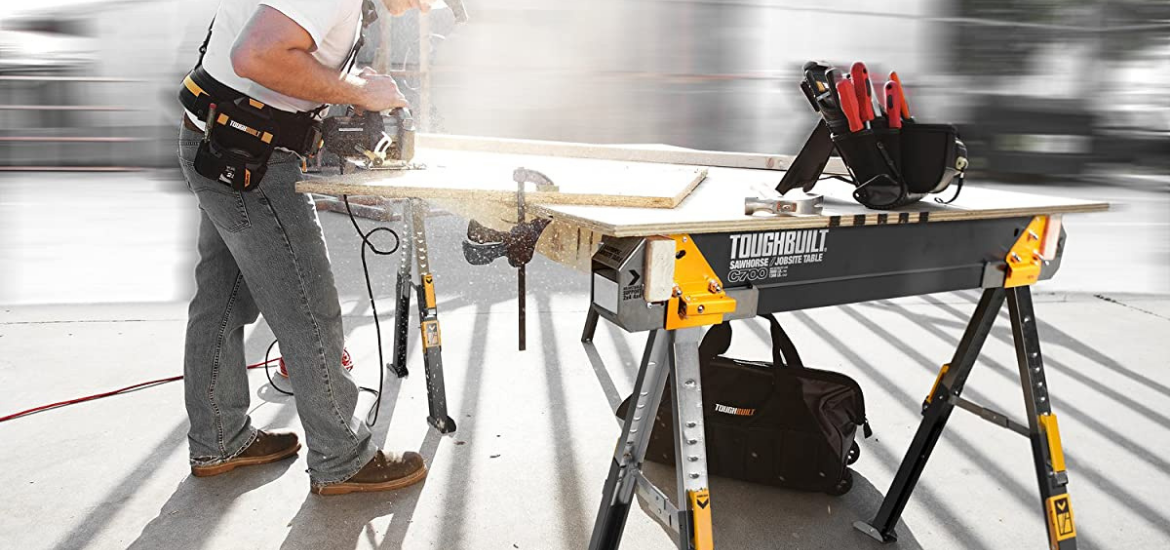 The sawhorse is one of those workshop must-haves that is prized for its versatility. A single sawhorse can be used to make cutting wood a whole lot easier, while a pair of sawhorses can serve as an instant workbench with the help of two 2x4s and a sheet of plywood. They can also be used as a scaffold or a drying rack.
Sawhorses used to be made exclusively of wood. The design back then was pretty basic, and all you needed to build one was some pieces of wood and power tools. But these days, hobbyists and woodworkers have a wide array of sawhorses made from different materials to choose from.
There are still sawhorses that are made of wood, but these are rare nowadays. Modern sawhorses are typically made of plastic or metal, and come with all sorts of features that are helpful for professionals and hobbyists alike.
We're here to give you some pointers on how to find the best sawhorses online and talk about the features you should consider when looking for the perfect sawhorse for your home or work. We've also reviewed some of the best sawhorses you can find online to give you an idea of what works and what you should avoid.
Sawhorse Basics
It doesn't have legs and it can't gallop, but the sawhorse can go a long way in the job site just like the trusty workhorses of yore.
Sawhorses have been around for centuries. Sawing a board or a plank is easier thanks to these handy tools. They can be found in many garages and job sites all over the world, and beloved by hobbyists, professional woodworkers, and builders alike.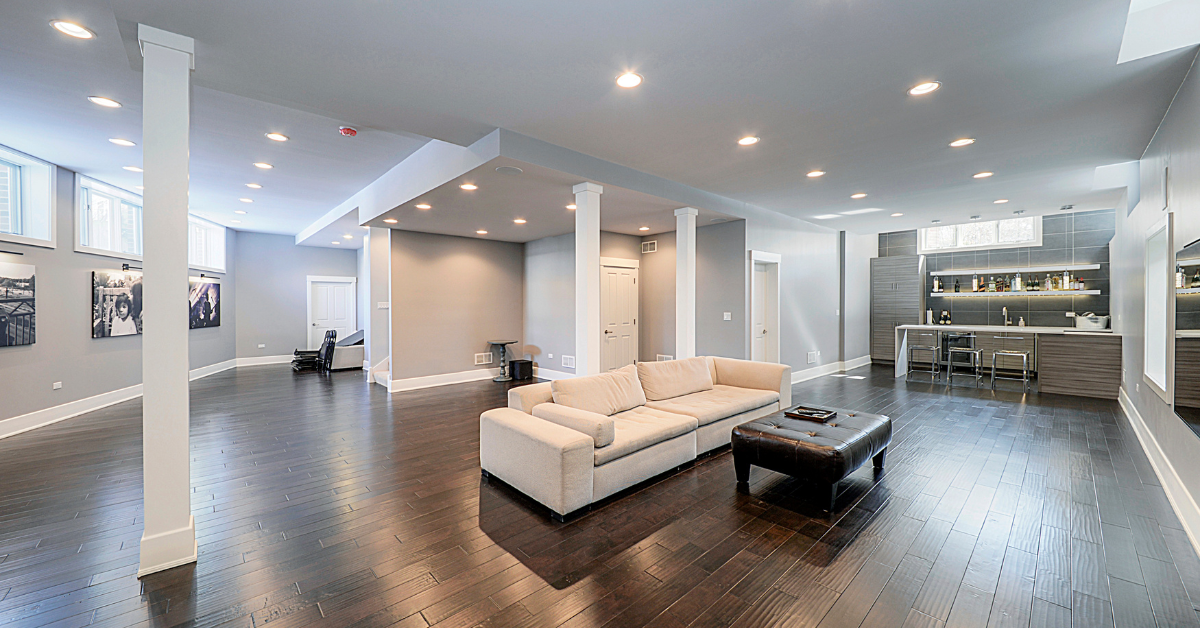 The design of modern sawhorses is pretty simple and has not changed much for many years. It has a modified A-frame which consists of a beam, the legs, and sometimes, a leg brace or a shelf to keep it stable.
Some have supporting arms at the sides. In some sawhorses, the supporting arms can only accommodate 2x4s, while others can be adjusted to accommodate 4x4s.
The supporting arms make it easier to transform it from simple sawhorse to a work table. Just place a plank on both sides of the sawhorse, then place a sheet of plywood on top, and voila! You have an instant workbench. You can even use them as a scaffold if your sawhorses are made of heavy-duty material that can hold up a lot of weight.
Check out this video for helpful tips on how to use sawhorses safely.
How To Choose The Best Sawhorse
Material
Sawhorses used to be made exclusively of wood. These days, however, it is rare to find wood sawhorses. They are durable and can hold up a variety of weights, but they are also heavy and it can be hard to find a space in your garage or workshop where you can store them.
Some of the sawhorses you'll find on the market these days are made of plastic (particularly ABS plastic). They are lightweight and sturdy, making them ideal for hobbyists and professional woodworkers. They can be used for light or occasional projects, such as cutting 2x4s and sawing plywood. A pair of plastic sawhorses can also be used as a drying rack.
A lot of plastic sawhorses available on the market come with shelves at the bottom that also double as leg braces. They sometimes come with clamps and/or cord hooks at the sides. They are compact and easy to store.
If you want something more durable and longer-lasting, then sawhorses made of metal are a good choice. These sawhorses are a favorite among professionals, as well as hobbyists who have regular woodworking projects.
The beams of metal sawhorses are commonly made of steel. The legs are also often made of steel, but some manufacturers use aluminum to make them more lightweight and portable. The surface of the sawhorse is powder and/or zinc-coated to prevent corrosion.
Capacity
Sawhorses can support anywhere between 250 lbs and 1,300 lbs. As a general rule, the more weight your sawhorse can support, the better. This applies whether you're a professional woodworker or a hobbyist (you never know when you're going to work on a heavy piece of wood). Always check the weight capacity of the sawhorse before buying one.
Height
The majority of sawhorses on the market already have a predetermined height that ranges from 25″ to 40″. Sawhorses with preset heights are fine for most users. But if you're taller or shorter, or if you just want to customize the sawhorse's height to be more comfortable, then choose a sawhorse with a height adjustment mechanism.
Overall Sawhorse Size and Weight
The beauty of sawhorses is that they are available in different sizes, weights, and configurations. Many are compact and easy to store, while others are more portable than most.
If you are after ease of storage and portability, then choose a metal sawhorse with legs that can be folded into the beam. It is easy to store just about anywhere in your workshop, and it is easily portable because the legs are kept inside the beam.
This configuration allows you to carry it from its storage area to your work area hassle-free. You can even put it in the bed of your pickup truck or the trunk of your car and still have space for your power tools and more.
Stability
A stable pair of legs makes a big difference when it comes to working on a sawhorse. When choosing the best sawhorse, always check if the legs' stance is good and if they are stable. You don't want to cut a 2×4 on something that wobbles or something that is easily toppled by a gust of wind.
Supporting Arms, Shelves, and Other Features
Modern sawhorses have a lot of new features that can make your job easier. Many sawhorses have supporting arms that can easily accommodate a piece of 2×4, while some have adjustable arms that can be expanded to accommodate a 4×4.
Other features you might want to look at including a bottom shelf where you can put your tools while working, clamps to keep your workpiece in position, and hooks to get your cords out of the way.
Are you planning to have your home remodeled? Then check out our website for home remodeling insights, pricing guides, and other helpful information.
We've come to the end of the review. But before we send you on your way to shop, let's find out which sawhorse made the cut.
And the best sawhorse is… the Toughbuilt C700 Sawhorse.
Right out of the box, the Toughbuilt C700 Sawhorse just impresses. It is heavy, but that's exactly what I want in a sawhorse and not something so flimsy that it will fall over when you lightly bump into it. The beam is well-built, and every inch of it speaks of good craftsmanship.
I like the adjustable supporting that can easily support a 2×4 and a 4×4. The mechanism, which is located at the sides of the beam, is a breeze to adjust. Plus, it has another set of supporting arms at one side of the beam to make cutting a piece of wood hassle-free.
The height of this sawhorse can be adjusted using the mechanism located on the legs. The sawhorse allows for height adjustment up to six positions, so you can choose which one's comfortable for you.
The legs are also solid and do not wobble even when you put something heavy on the sawhorse. Each leg comes with a leg brace that reinforces its stability.
Storage is not an issue. All you need to do is fold the legs into the beam and store it in a safe space in your garage or workshop.
Other Great Articles to Read:
To view our Amazon Associates Disclaimer, please click here.