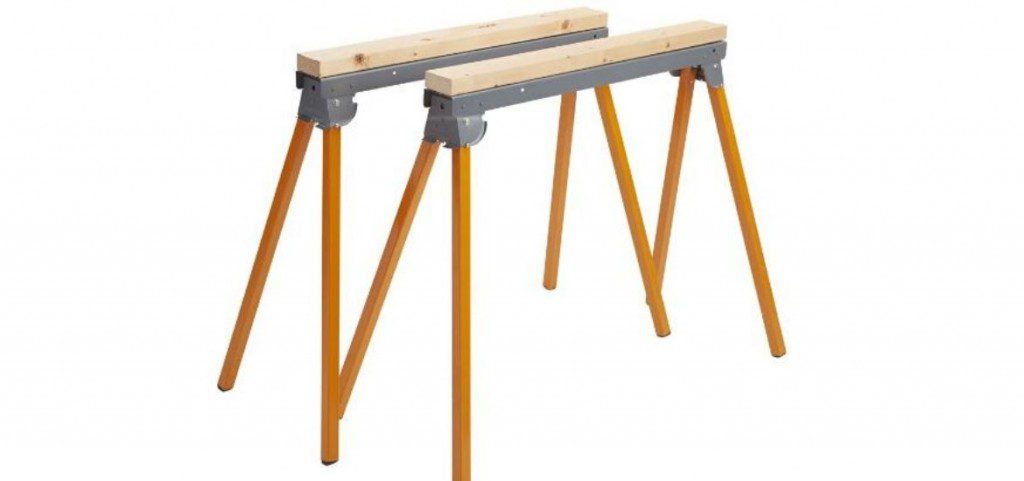 The sawhorse is one of those workshop must-haves that is prized for its versatility. A single sawhorse can be used to make cutting wood a whole lot easier, while a pair of sawhorses can serve as an instant workbench with the help of two 2x4s and a sheet of plywood. They can also be used as a scaffold or a drying rack.
Sawhorses used to be made exclusively of wood. The design back then was pretty basic, and all you needed to build one was some pieces of wood and power tools. But these days, hobbyists and woodworkers have a wide array of sawhorses made from different materials to choose from.
There are still sawhorses that are made of wood, but these are rare nowadays. Modern sawhorses are typically made of plastic or metal, and come with all sorts of features that are helpful for professionals and hobbyists alike.
We're here to give you some pointers on how to find the best sawhorses online and talk about the features you should consider when looking for the perfect sawhorse for your home or work. We've also reviewed some of the best sawhorses you can find online to give you an idea of what works and what you should avoid.