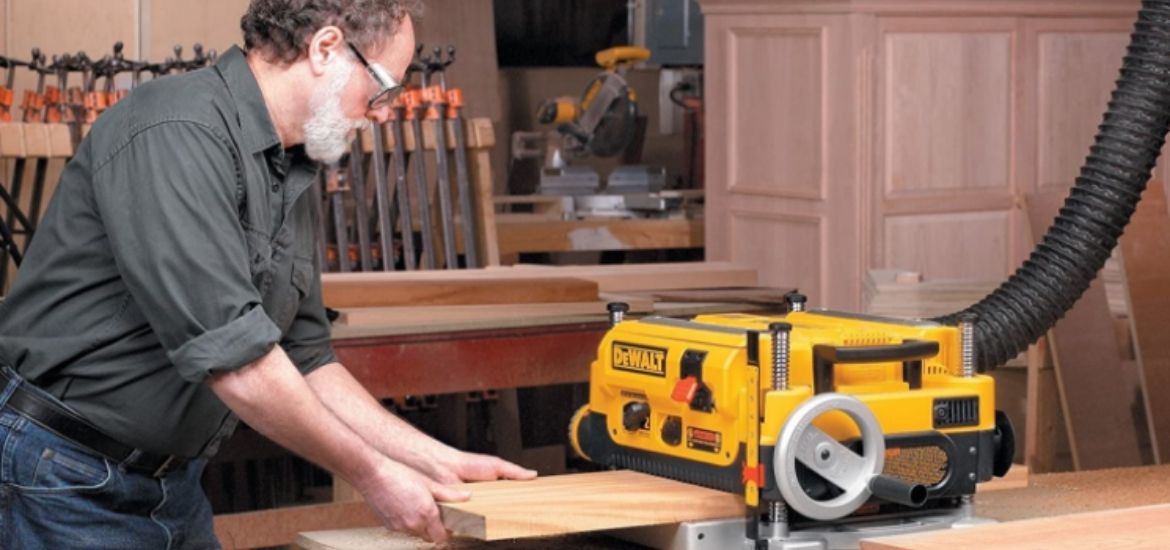 If you're planning to work on rough-sawn lumber and transform it into a remarkable workpiece with smooth sides and uniform thickness, then a thickness planer is must-have for your workshop. A thickness or surface planer (or simply, a planer) is a machine used by woodworkers to trim the surface of a rough-sawn board. After a couple of passes or more in the planer, the result is a smoother, more workable workpiece with uniform thickness.
Now that you have a benchtop jointer, it's only natural to want to purchase a thickness planer too to complete your collection of essential tools. You've searched high and low for the best thickness planer in the market, but the process is a bit complicated for you. There are many aspects of the tool to consider, and most of them look the same that it's difficult to distinguish a good one from a machine that you wouldn't want inside your workshop.
To make shopping a bit easier for you, we've reviewed some of the best benchtop thickness planers you can purchase online. You can also check out our guide on some of the factors you have to consider when buying a wood planer below.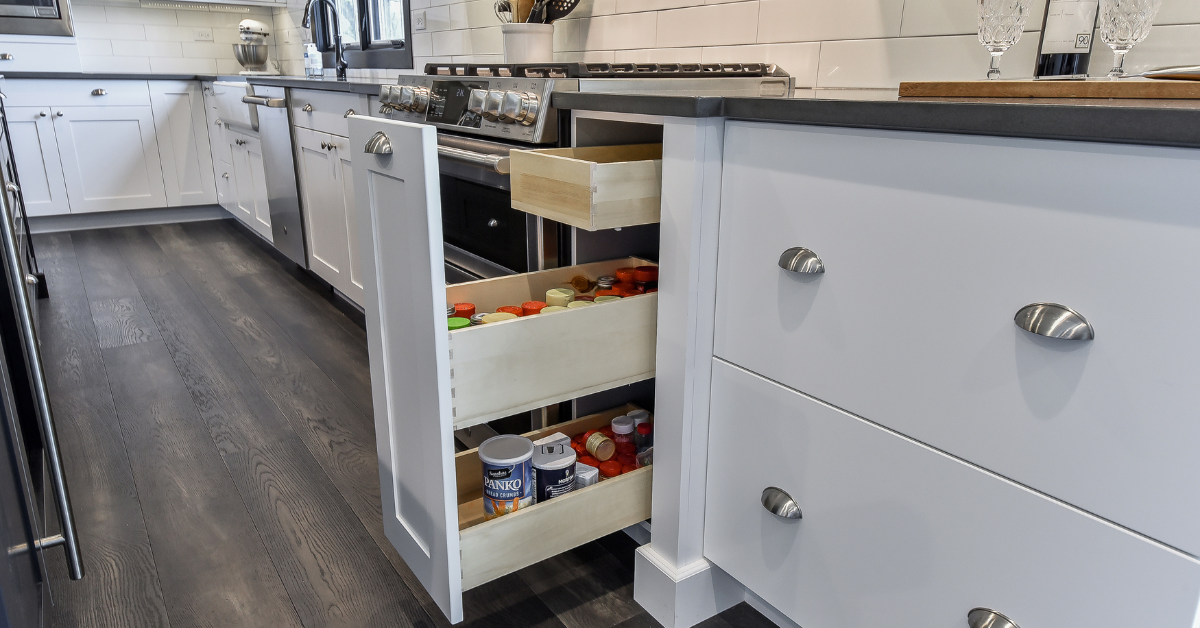 There are three types of planers: handheld planers, stationary thickness planers, and benchtop thickness planers. Of the three, handheld planers are the most portable, lightweight, and least expensive.
Stationary thickness planers are larger than benchtop and handheld models. They come with their own stands, and they have more powerful motors and cutter heads that allow them to cut through thicker workpieces. The infeed and outfeed tables are also longer compared to benchtop models. Moreover, they can often be found in industrial settings due to their sheer size and power.
But we're going to set aside handheld and stationary planers for now to discuss benchtop thickness planers. Benchtop planers combine the portability of handheld models with the power of stationary thickness planers. They are portable, relatively lightweight, and fairly inexpensive.
Unlike stationary planers, however, they don't come with a metal base. You can set it instead on your workbench or build a customized stationary or rolling stand for it. One benchtop planer costs anywhere between $300 and $700, making them more ideal for hobbyists and professionals who are on a tight budget.
Choosing the Best Benchtop Thickness Planer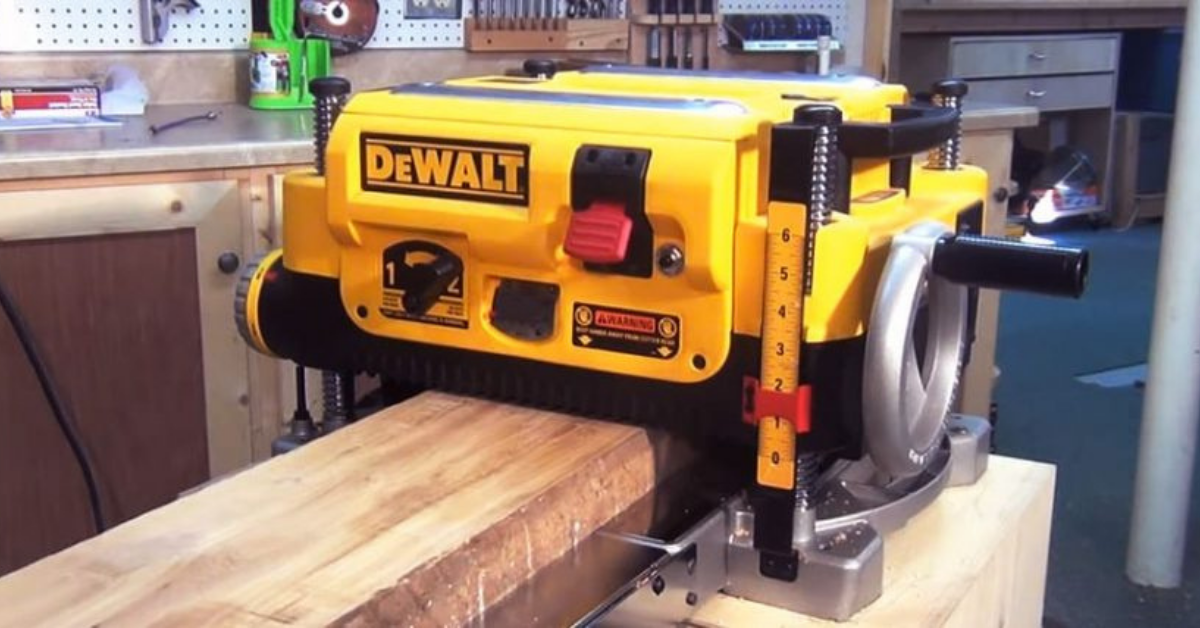 If you own a benchtop jointer, then you probably already have an idea of how a planer works. Planers are basically similar to jointers but with one distinct difference: the cutter head of the planer is located inside the housing instead of at the base of the tool.
Check out this video to see how a planer works.
Price
The general rule of thumb when it comes to buying a planer (or any tool for that matter) is the more popular the brand, the pricier it is. But not everyone can afford an expensive planer, and if you're only going to use it occasionally, then there's no sense in buying the priciest one you can find.
But choosing a planer just because it is the cheapest one you can find can also backfire in the long run. You might love it because you saved a lot of money in the process, or you're going to loathe it because it leaves major snipes or it bogs down several weeks after you bought it. Find the right balance between durability and price when choosing the right wood planer. But if you really want a tool that you're going to use for many years, then it's better to save up for something pricey but sturdy.
Mitigating Snipe
A snipe is a very shallow cut made by the planer usually at the beginning and the end of the board. You might not notice it at first glance after you run a board through a planer, but look closely and you'll see a subtle and noticeable cut on your workpiece.
Snipe happens when the cutter head tugs and lifts the front or end portion of board while the rest of its body is held down by the rollers. The blade removes more material at the beginning and the end of the workpiece, resulting in an uneven cut. Not using roller stands to support a longer, more cumbersome workpiece, or having a planer with uneven or too flexible infeed and outfeed tables, can also exacerbate the problem.
When buying a planer, always make sure that the infeed and outfeed tables are dead-flat with the planer bed. Visit the store if you can, and bring a bubble level with you to determine if the infeed and outfeed tables are level with the bed. To reduce snipe, you can also check if the unit has tables that you can adjust up or down.
There are certain models, however, that are built with features that can mitigate snipe. The Dewalt DW734, for example, reduces snipe with the help of a four-column carriage lock that holds the cutter head in place as the board passes through the planer.
To be clear, snipe is a completely normal occurrence, especially with smaller portable benchtop planers. Since snipe can't be completely eliminated even if you use the most powerful and priciest planers out there, then it's best to leave enough length on your workpiece and just cut the sniped portions later on to get a uniform surface. You can also add a sacrificial piece in the front and at the back of the board to save your workpiece.
Or you can do these to minimize planer snipe.
Overall Performance
Whether it can produce a smooth and even surface or not is the most important aspect you should consider when buying a thickness planer. The planer should also have a heavy-duty motor that won't bog down when you feed a heavy or tough workpiece into it.
Width Capacity
Most benchtop thickness planers can accommodate boards with a maximum height of 6″, and maximum width of 13″. The DEWALT DW735X and the Ridgid 27263 planers, for example, can accommodate boards that have a maximum width of 13″. The rest of the planers in this review, however, can only accommodate boards with a maximum width of 12 to 12 1/2″.
Dust Collection
Planers are notorious for ejecting a lot of sawdust and generally making a mess in your workshop. It's best to hook it up to a dust collector or a shop vac to minimize the amount of sawdust in your work area. Some planers, such as the WEN 6550T and the DEWALT DW735X, are equipped with a fan-assisted chip ejection system to prevent your dust exhaust port from clogging up.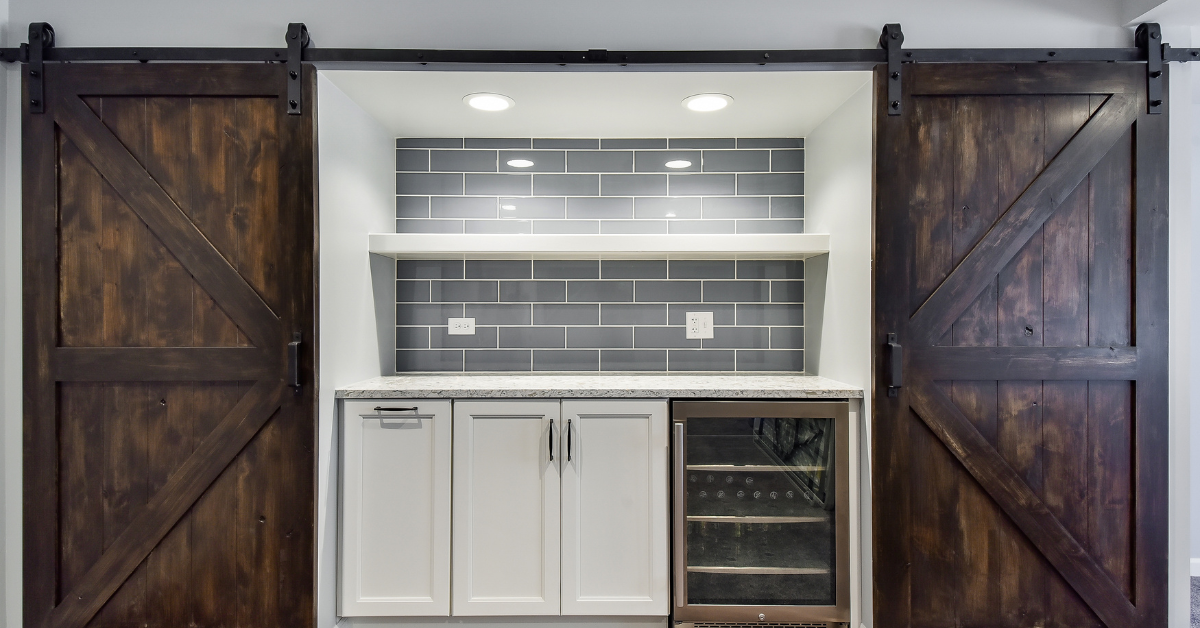 Conclusion:
So what's the best benchtop thickness planer among the products we have reviewed? The answer is the DEWALT DW735X Thickness Planer. The DEWALT DW734 and the Ridgid 27263 are also fantastic power tools with their durable construction and impressive performance, but the DEWALT DW735X simply trumps them all. Here are some of the things that truly make this tool stand out.
First is its solid construction. Even at first glance, you'll see that the DEWALT DW735X planer is bigger than the other thickness planers we have included. The housing is larger and sturdier, while the base is pretty heavy and solid. It's not the most portable thicknesser on the list because of its weight, but it's going to take a lot before it topples over from your workbench. You can confidently load a bigger, heavier board into it without worrying that it might tip over during operation.
Its cutter head is equipped with three razor-sharp and durable knives. This unit comes with extra blades, as well as a dust hose adapter to help keep your work area less messy. Attaching the infeed and outfeed tables are part of the assembly process. That's one more thing to do before you can use the tool, but it's not a big of a deal. Plus, this allows you to check if the tables are level with the bed, or if you need to make some adjustments.
Everything about this tool is supersized. The handles, for example, are larger than the ones attached to other planers. While the unit itself is heavier, transporting it should be easier thanks to its ergonomic handles.
Other features that stand out include the dual-speed setting. Just make sure to shift the speed while the machine is running; otherwise, it will not work.
Snipe is one of the major issues woodworkers frequently encounter when using a planer. While snipe sometimes cannot be avoided, it can be minimized with this planer's handy carriage lock.
It's a little bit more expensive than your usual thickness planer, but overall, this tool is worth splurging on.
Other Great Articles to Read:
To view our Amazon Associates Disclaimer, please click here.