Featured Image: Lowe's
A benchtop jointer might not be the first power tool you'd want to invest in as a hobbyist or DIYer. You tend to gravitate toward that shiny new portable table saw you saw at the store or that sliding miter saw that is a clone of what your friend has been using for many years. But don't underestimate wood jointers, as they are just as important to woodworkers as other power tools. If you work on a lot of rough-hewn stocks, it's virtually impossible to get smooth and uniform workpieces without it.
Whether you're a seasoned woodworking professional or a dedicated DIY enthusiast, having a dependable jointer is vital for achieving impeccably smooth and precise edges on your lumber.
The beauty of benchtop jointers lies in their space-saving design, which doesn't compromise on performance, making them a perfect fit for small workshops and hobbyists alike.
In this comprehensive review, we've meticulously handpicked a selection of top-rated benchtop jointers, each equipped with unique features and capabilities.
We'll thoroughly examine their specifications, performance levels, build quality, and user-friendliness, providing you with invaluable insights to make an educated and informed decision.
Whether you're tackling professional projects or simply pursuing your passion for woodworking, join us as we delve into the world of benchtop jointers, helping you find the perfect tool to elevate your woodworking projects to new heights!
If you're in the market for a benchtop jointer, then let us help you find the right one for your home or business. We have curated and reviewed the best benchtop jointers to help you get started. You can also check out our wood jointer buying guide below.
Simply put, a jointer is a machine that planes the face of a board. Let's say you have a bowed, cupped or twisted board that you need to cut to width on a table saw. You can run the workpiece through the jointer first to ensure that it has a straighter and smoother face. You can also use this tool to straighten the edges of two workpieces before gluing them together.
Jointers are amazingly versatile. They can be used to remove flaws and marks made by a table saw on the workpiece. You can use it to cut chamfers and rabbets, as well as taper a workpiece. Keep in mind, however, that solid wood is the only material you can cut on a jointer. Particleboard, plywood, and other materials should never be cut on a jointer.
There are two types of jointers: stationary and benchtop jointers. If you're going to do much of the cutting in the workshop and you want a powerful machine that can take on the toughest hardwoods, then invest in a stationary jointer. But if you want something you can bring from one jobsite to another or if you have a smaller workshop, then you might want to try a benchtop jointer.
Benchtop jointers are equipped with universal motors, so you might find them a bit louder than stationary jointers that come with induction motors. Stationary jointers, however, have an edge when it comes to longevity. But despite their shorter infeed and outfeed tables, benchtop models are still the top choice for woodworkers who want a portable and budget-friendly machine.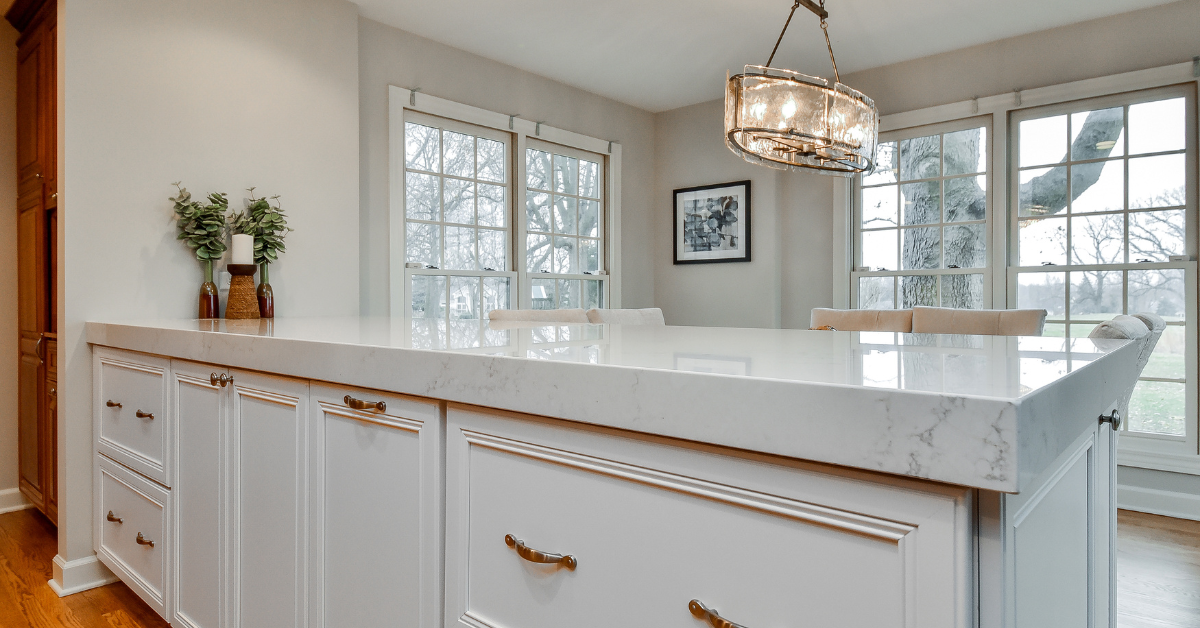 Benchtop Jointer Buyers' Guide
Here are some of the things you should consider when buying a benchtop jointer.
Infeed and Outfeed Tables, and Width of Cut
When choosing the best benchtop jointer, one of the first aspects you should consider is the length of the tool's infeed and outfeed table, as well as its width of cut.
The infeed table is located on the right side of the jointer. As the name suggests, this is where you feed the workpiece into the jointer's cutter head. The material passes into the outfeed table once it goes through the cutter head.
In contrast to stationary jointers, benchtop models generally have shorter infeed and outfeed tables because of their smaller size. If you often cut shorter boards, then the length of the infeed and outfeed tables shouldn't be much of a big deal. But if you're planning to cut longer boards, then it's more sensible to choose a benchtop jointer with longer infeed and outfeed tables. Or you can always go for a stationary model.
The same goes for its width of cut. Benchtop models generally have a width of cut that ranges from 4″ to 6″. Larger and more powerful jointers, on the other hand, have a width of cut that ranges anywhere between 8″ to 16″.
Cutter Head
There are three different styles of jointer cutter heads. Let's take a look at the pros and cons of each cutter head style.
The first cutter head style is the helical or spiral cutter head. In this type of cutter head, rows of square carbide inserts are arranged in a neat spiral or helical pattern on a steelhead. Helical cutter heads produce better cuts on figure grain stocks. Although they are pricier than straight knife cutter heads, helical cutter heads are more cost-effective in the long run because you don't need to replace them as often. You only have to turn the carbide inserts to a fresh edge the moment an edge becomes dull. Moreover, this type of cutter head stays sharper longer.
Other jointers have straight knife cutter heads. If you often cut normal stocks and you want to produce smooth cuts, then use straight knife cutter heads. They are cheaper than helical cutter heads, but they're going to lose their sharpness faster than carbide inserts. Plus, installing and aligning new knives can be a challenge if you're not an experienced woodworker.
Jointer Fence
Another important aspect of a jointer is its fence. It guides the stock as it passes through the cutter head so you can make perfectly straight cuts. You can also tilt the fence at an angle to produce bevel and chamfer cuts, as well as taper a piece of stock. Check out this video to learn how to bevel, chamfer, or taper a workpiece.
Always choose a benchtop jointer with the higher fence. It needs to be perfectly straight, as well as flat across the width. Check the machine's fence with a steel square before you buy it.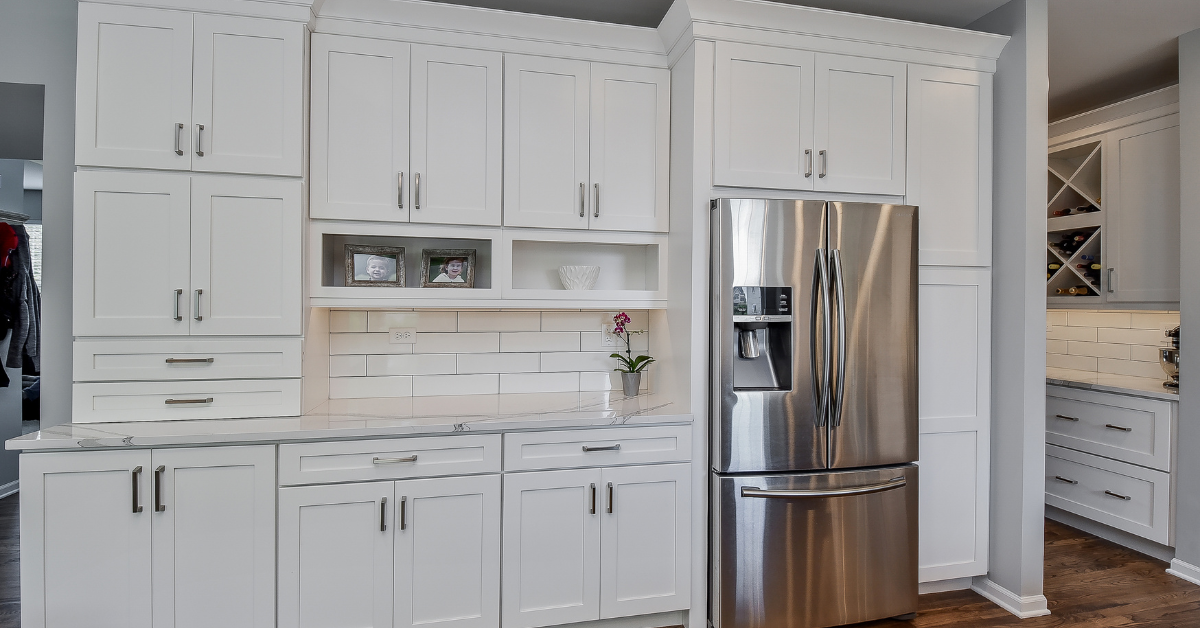 The CRAFTSMAN CMEW020 Benchtop Jointer is my choice for the best benchtop jointer in the market. It might not be the perfect wood jointer for every woodworker in the country, but its benefits outweigh its cons. Let's take a look at what makes this power tool stand out.
Cutting a tough workpiece here will not be a problem as it is equipped with a powerful 10-amp motor and a very sharp and durable two-knife cutter head. It has a variable speed setting (from 6,000 RPM to 11,000 RPM) to give you better control of the speed when working on different workpieces.
The fence, as well as the infeed and outfeed tables, are made of aluminum. Aluminum is durable and can accommodate heavy materials for the most part. But take care not to dent it or overload it as it can warp and might not hold up well in the long run.
Setting it up right out of the box was a breeze. It includes a pair of push blocks to ensure that working on this machine is as easy and as safe as it gets.
If you have a smaller workshop or you want something you can bring from jobsite to jobsite, then this is the ideal jointer for you. It only weighs around 40 lbs., so lugging this compact jointer around the workshop or jobsite is not going to be a problem.
Other Great Articles to Read:
To view our Amazon Associates Disclaimer, please click here.