Gone are the days when the term "bachelor pad" evoked pictures of some worn out household furniture, a heap of dirty dishes sitting on the table, and full of instant noodles, beer, and frozen meals in the kitchen.
When it comes to your bachelor pad, you would like it to be more than that. That's why we have bachelor pad ideas for you.
As a successful, strong, and independent man, you want bachelor pad ideas to reflect just like that. Whether your family is coming over for dinner, friends are making a trip to watch games, or a date is spending the night, any individual who goes to your home should have a glimpse of who you are, your likes, and preferences just by looking around your house.
Because you're always out doesn't mean you shouldn't have some space cozy and welcoming to get back home to toward the end of the day. Also, you deserve great bachelor pad bedroom ideas, especially with all the hard work you do every day.
So stop and think for a minute, folks. Regardless of whether you're starting fresh or you're hoping to take your bachelor pad to the next level, we have bachelor pad ideas apartment for you. Besides, another good news is, it doesn't need to cost you a fortune to bring bachelor pad ideas on a budget to life.
SLEEK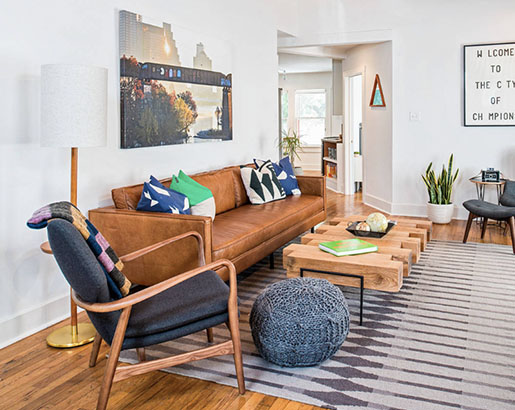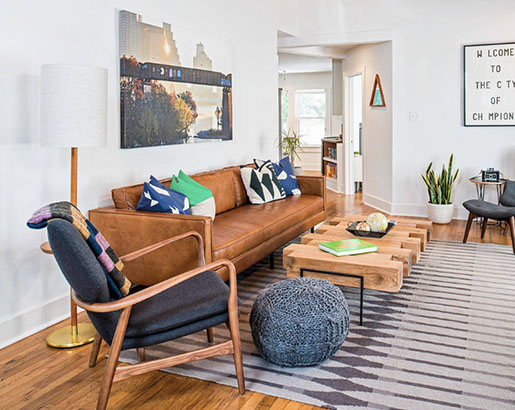 Stunning space with key trendy pieces. We love the coffee table with a copper leg.
STYLISH
Comfort meets style in this transitional bedroom.
ECLECTIC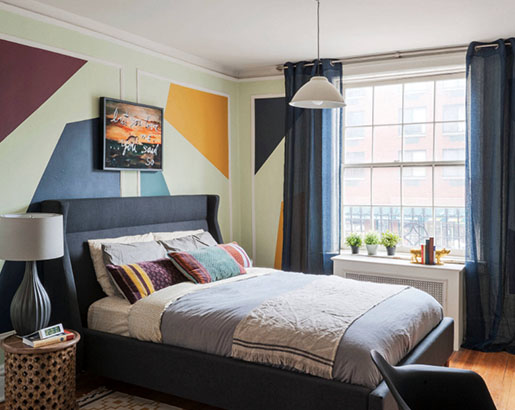 Fantastic work with the hand-painted geometric wall.
TRAVELER
Perfect design idea for those who love to travel.
MID-CENTURY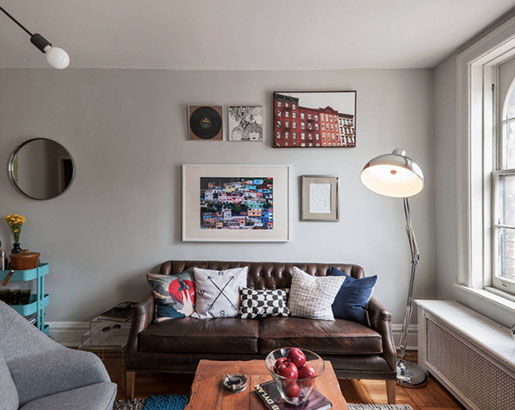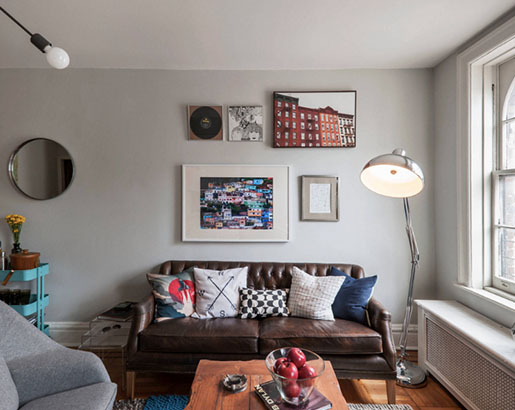 Beautiful pre-war West Village space inspired by classic mid-century modern designs.
UNIQUE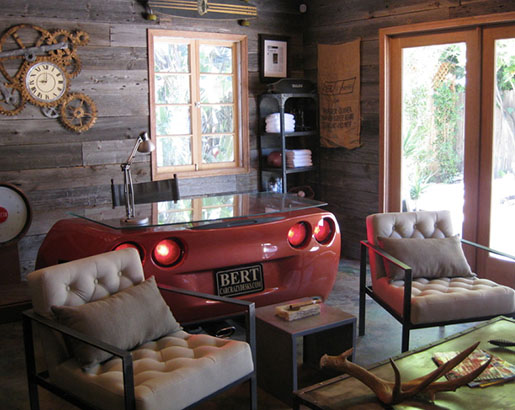 Make use of items you already have and put a twist on them to have a totally unique space.
CONTEMPORARY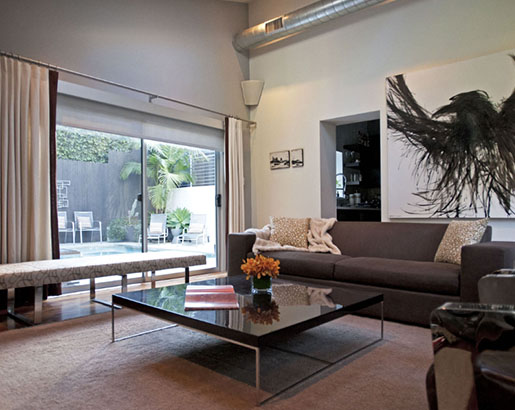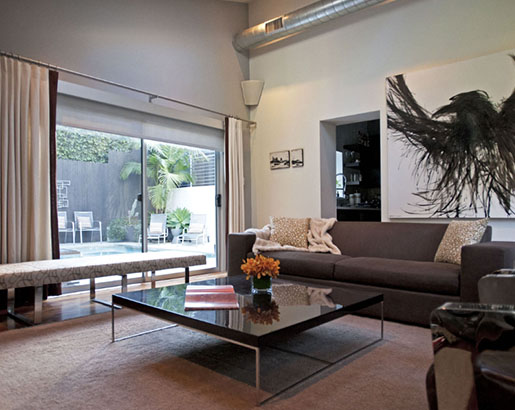 Bright accents, along with some eclectic decor, add punch to this monochromatic space.
GARAGE REMODEL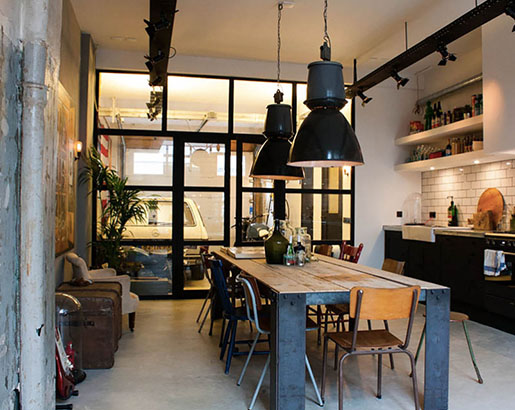 A garage transformed into a bachelor's dream pad.
DIY PALLET BED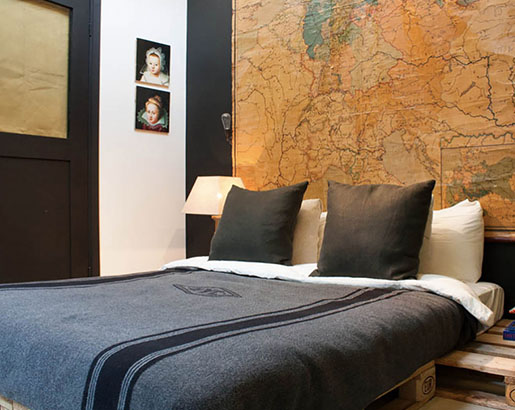 Budget-friendly bachelor pad idea that is comfortable and stylish.
COZY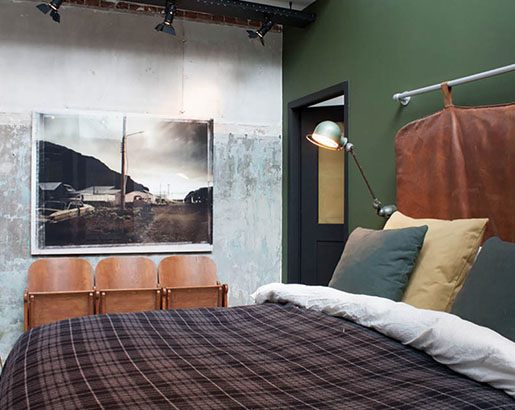 Check this space if you want a more rugged approach to your bachelor pad.
Tips For Decorating Your Space
Firstly, choose simple but durable furniture with edges and straight lines for your bachelor pad decor.
Secondly, leave the smooth lines and delicate curves to the girls! In addition, it is vital for furniture in the man cave to be cozy and snug. Particularly, this means having a huge sofa, which doesn't actually need to have a great silhouette but is magnificent to sit. However, you should attempt to discover a balance between looks, usefulness, and comfort for your bachelor pad ideas apartment.
Next, use racks or shelves to present your collections and memorabilia. Ultimately, this is a straightforward method for you to customize your bachelor pad and to show the things which make you glad and loose. Obviously, they would need to fit in the space, so we're discussing little stuff like action figures.
On the other hand, you can also utilize neutral tones for bachelor pad ideas for small spaces. While some colors are fragile and ladylike, some are sensational and manly. Moreover, when decorating your bachelor pad, look for hues that are neutral such as gray or beige. In any case, you should remember that decorating bachelor pad bedroom ideas like this usually give out a cold vibe. In general, bachelor pad ideas apartment like this are commonly an incredible method to begin transforming your space.
Finally, make a bachelor pad with a warm feel. Also, perfect bachelor pad ideas should astonish visitors at first. Likewise, it must also rouse a warm-welcoming sentiment of female visitors and excite the jealousy of male friends. Moreover, this might be a grand home theater, a wine cellar, or a collection of classic books. In addition, these are areas where you can showcase your collection through the years.