With over 1.5 million apps available in Apple's App Store, it can be overwhelming finding the right app to help with searching for kitchen remodeling ideas.  We have been using an iPad in our design process for many years and utilize many of the apps below.  We've collected a few of our favorites to help you streamline planning and make organizing your kitchen remodeling ideas a breeze.
1) Houzz (Free)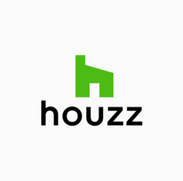 I've written a lot about Houzz on this blog.  It is by far, the app I use the most with organizing our kitchen remodeling ideas.  We use "ideabooks" to collaborate with our customers.  Get inspired with over eight million high-resolution photos from around the world. These photos of  home interiors and exteriors can be viewed by style, room and location.  I would definitely start your project with Houzz.
2) Zillow Digs (Free)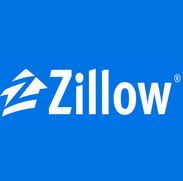 Zillow has been predominately known for an online database of home values.  Zillow Digs is a hub for home improvement and interior design ideas similar to Houzz.  Get the information to make your kitchen project happen with cost estimates based on location, paint colors and product details.  Again like Houzz, you can browse images organized by space and style.  Collect and save images to boards. Add descriptions and comments.  Share images to Facebook, Twitter and via email.  The difference between Zillow Digs and Houzz is the connected database of home values.
3) Remodelista (2.99)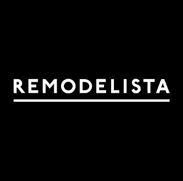 Remodelista is"the authorative sourcebook for interior design and home remodeling with photos of 1000s of well-edited interiors and carefully selected home products."  The Remodelista App makes it easy to browse through its daily articles and photos, including inspiring architecture and stylish DIY projects.  Take control of your next remodeling or design project with the Remodelista App for the iPad and iPhone.
4) Pinterest (Free)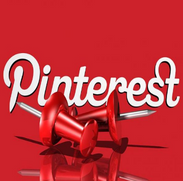 The mother of all design inspiration sites, Pinterest is the most well known visual bookmarking tool on the web.  It helps you discover and save creative ideas through the use of "pinning" your favorite photos to theme-based "boards". Pin your kitchen remodeling ideas alongside other projects, such as planning your next vacation or holiday decor ideas.  The uses of Pinterest are as infinite as the time you will spend scrolling it's never ending pages.
5) Instagram (Free)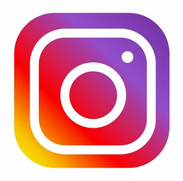 Sure, everyone knows on Instagram you can find your friends new born baby photos, high style fashion advice and jaw-dropping travel photos, but the inspiration doesn't end there. When it comes to kitchen remodeling ideas and advice, I would recommend Instagram to be a go-to for cabinet designs and new trends in countertops.  Sign up and search for kitchen remodeling ideas, I think you will surprised at how many ideas you will find.  If you do, follow me.
6) Youtube (Free)
I know…Youtube?  With Youtube being the number two search engine on the web, it has been a great place to find videos on kitchen remodeling ideas.  You can set up a user account and subscribe to designers, contractors, and manufacturers.  All giving you free advice on current trends in kitchen design.
7) TapPainter (2.99)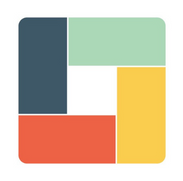 TapPainter is an app designed to be your digital room color assistant. Use it as a tool to visualize your repainted kitchen in new colors.  It analyzes the change in lighting across interior walls, preserves the lighting as is, and adjusts the color brightness based on the rooms actual lighting within the image.  It has many complete color fan decks at your fingertips from such brands as Benjamin Moore, Behr, California Paints, Dunn Edwards, Dutch Boy, & Sherwin Williams.  You can enter a color code from a paint swatch, choose a color from selected paint brand or mix your own custom color which can be converted to a closest available paint color in a brand you choose. It takes the guesswork out of selecting interior paint colors.
8) NKBA Planning Guidelines (4.99)
When you are ready to actually design your kitchen, the NKBA app will help visually to make sure you design it to the current National Kitchen & Bath Association design standards.  We use this app all the time here at Sebring Design Build.  It gives you instant access to thirty-one searchable guidelines for kitchens and twenty-seven guidelines for bathrooms.  The app has helpful illustrations in full color with plans, sections, and perspective views to show planning recommendations and code requirements.
9) Room Planner Design (9.99)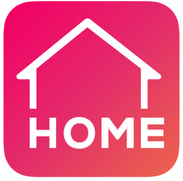 The Room Planner Design app was created by the industry standard in Computer Aided Design, Chief Architect.  It works with the desktop software to bring you from measurements to architectural drawings & color renderings. Layout your rooms with the built-in library of shapes, cabinets, furniture, doors, appliances etc.  Add colors & textures to the materials you want included in your kitchen project, so you can visualize the final results.  There is a little bit of a learning curve for this app and desktop software, but give it a try to see what you think.
10. Colorsnap Visualizer (Free)
Sherwin-Williams created Colorsnap Visualizer to help with selecting a wall color for your kitchen project.  Similar to TapPainter you can snap a picture of your kitchen to see what a particular Sherwin Williams brand paint color would look like on your walls.  You can also match a color from a picture and peruse through the entire library of Sherwin-Williams colors.  The app also allows you to save the items to view later.  Take a look at the video below to see how it works.
I hope this list helps organize your kitchen remodeling ideas.