Wood has always had a certain rustic charm that is hard to resist. Its warm and welcoming aesthetics is being enjoyed beyond country homes. Modern and urban decors are now seeking creative ways of incorporating the wood look into contemporary spaces. One way this is being done is through faux wood beams. Faux beams are designed to resemble real wood in look, size, and texture. Thanks to technology, manufacturers can make use of different materials to create an accurate mimicking look of wooden beams including the color, pattern, and grain.
They may look heavy, but faux beams are actually quite light (compared to real wood beams), thanks to the materials used in making them. In fact, most have a hollowed-core design, which helps reduce price and weight. This makes transport and installation easy and less costly.
RUSTIC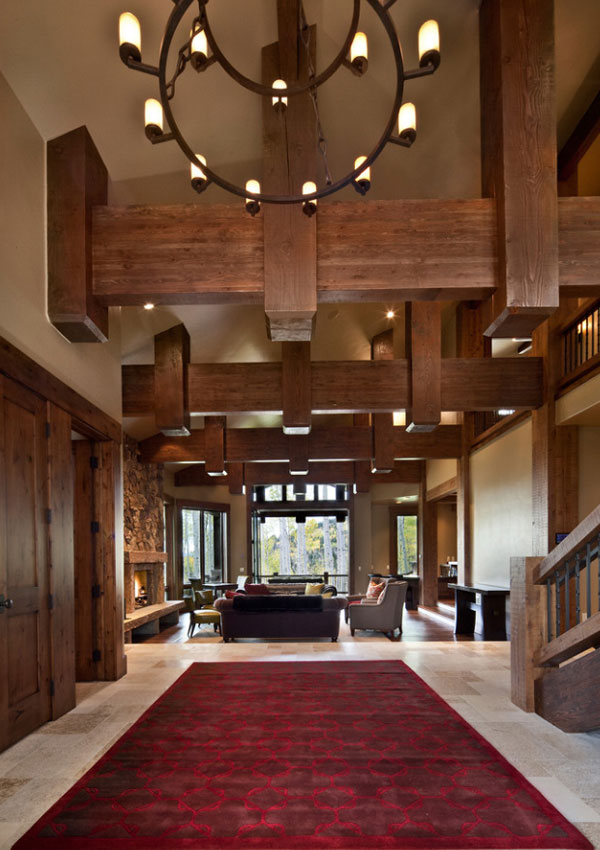 POP OF BLUE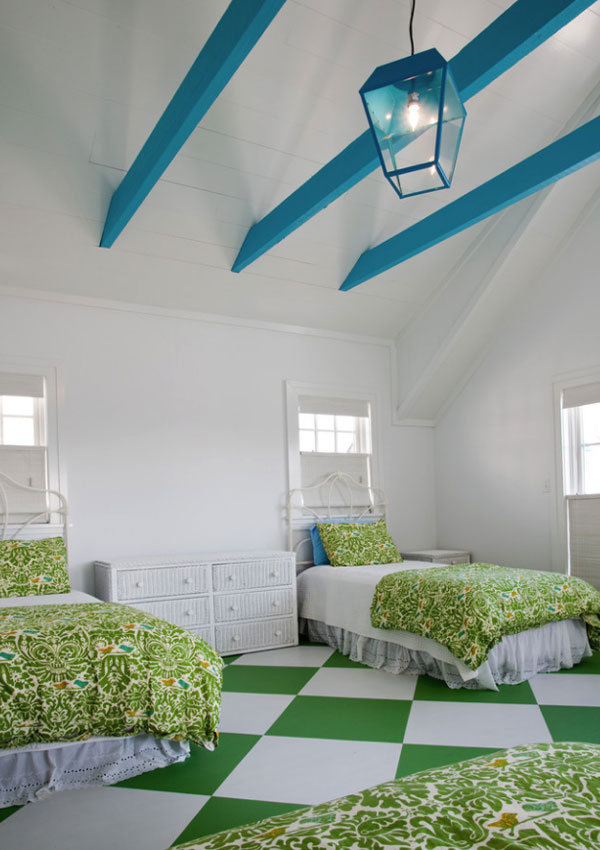 What a fun splash of color on these beams in this beach style kids' room.
SKYLIGHTS
Love the integration of the windows/skylights within the beams.
CRAFTSMAN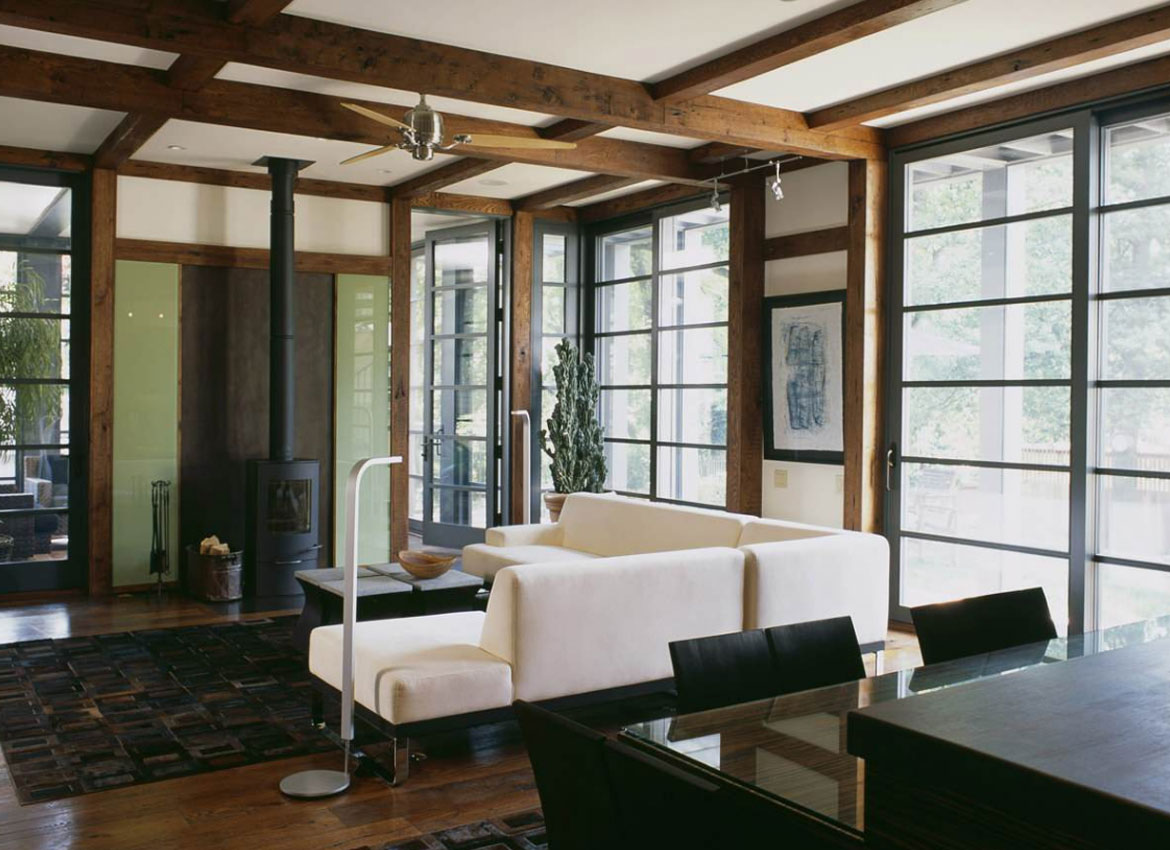 Beautiful beams in this 1920's era Craftsman Teahouse.
MID GRAY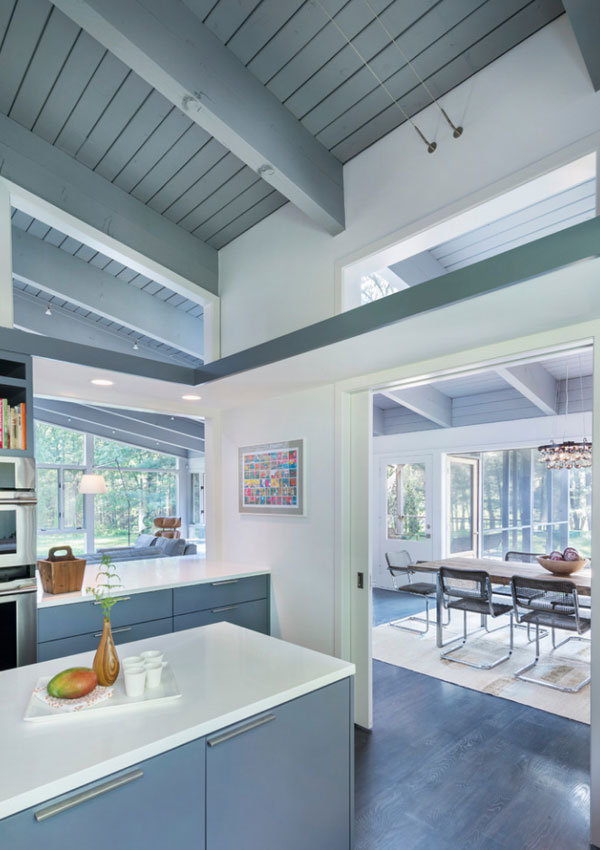 What a great space to prepare meals and entertain in. So nice that kitchen is open to the living space and dining space. The gray beams and ceiling balances well with the cabinetry.
BLACKOUT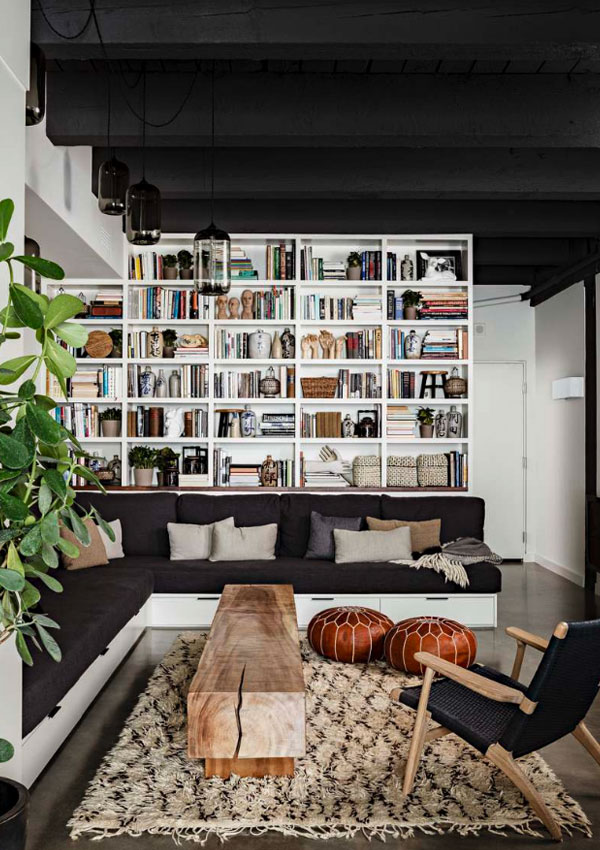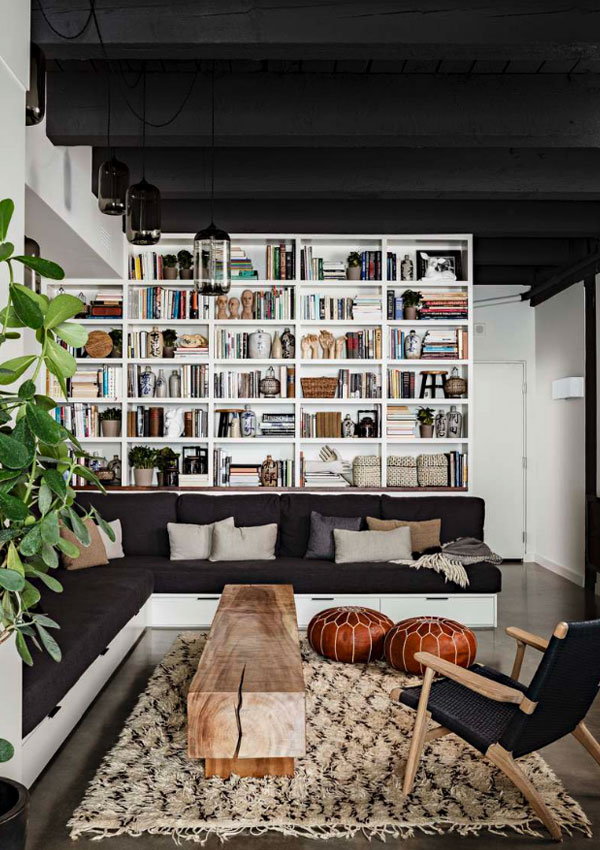 Industrial and sophisticated without being to stuffy!
TEXTURE & CURVE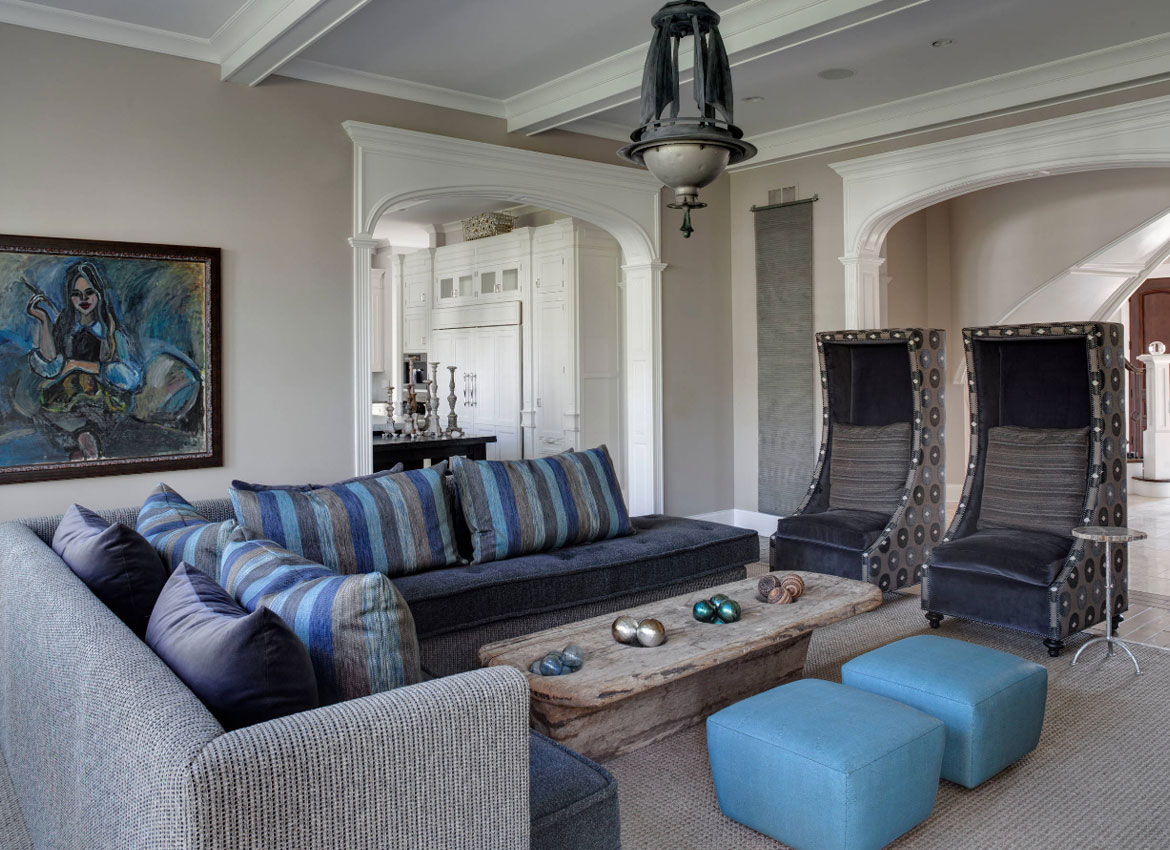 Awesome texture in this space– especially furniture & rug. Colors are deep and gorgeous and works well with all the white. Nice curved detail on the clean white painted beams. Those chairs!
COMFY BEDROOM
Seriously, I would love to move into this house. The white painted beams are so fresh!
ATTIC RETREAT
Fresh and practical–great use of extra space.
TRUSS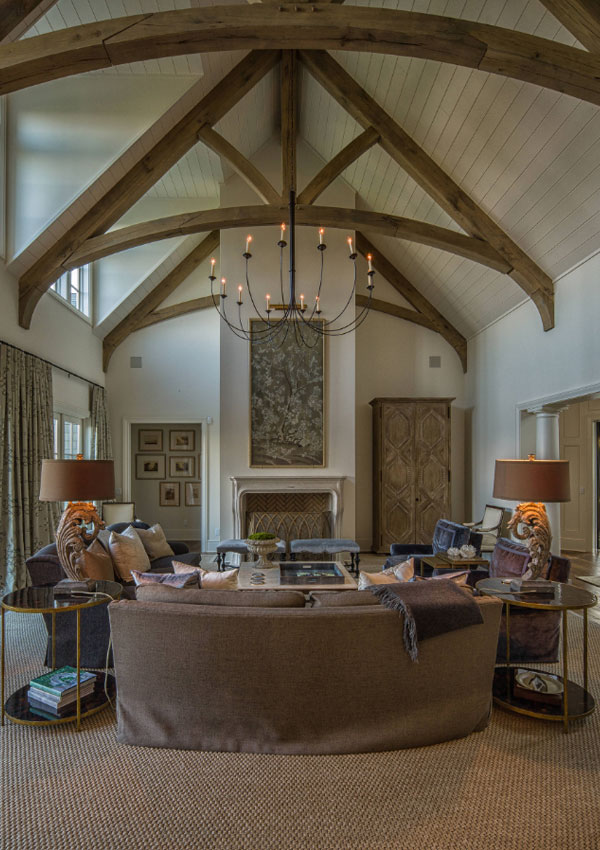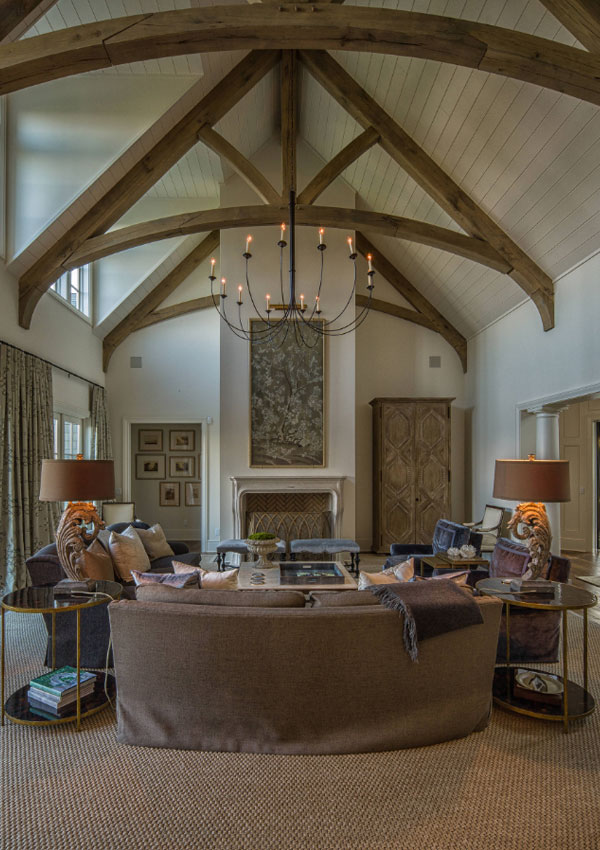 This truss is beautiful–love the curve at the bottom.
Who Are Faux Wood Beams For?
Do you keep envying the exposed wood beams decors you see in magazines and on home improvement websites? A lot of homeowners would love the same look, but are held back by cost and installation complexity. Real wood beams are not cheap and considering their weight, they are not easy to install either. If you are in a similar situation, these beams are perfect for you. They will not break your bank like real wood and installation is fairly easy with the help of a skilled contractor. Additionally, you do not have to worry that the beams will rot, crack, or warp, which is the case with normal wood.
What Are Faux Wood Beams Made From?
A vast majority of faux wood beams are made from high density polyurethane. You will also come across others made from Styrofoam. Foam beams are not as strong or durable as polyurethane-based faux beams.
Decoration Ideas
Because they are light, faux beams can be used in a myriad of ways and styles. You can use them horizontally or vertically. Some can be used outside as well as inside and so on. Be creative and aim for a style that makes you happy. Here are 9 ideas to get you started.
1. Ceiling Beams
The most popular place to install faux wood beams is on the ceiling. Faux ceiling beams create a certain elegant, yet warm character. They can be used in the bedroom, living room or the kitchen. With so many finishing options available, you have endless ways to style your ceiling. Many homeowners go with the aged look, where faux wood beams are designed to look like old and weathered wood.
You can also opt for dark finishes, especially if you want to create contrast against a bright white ceiling and walls. Check what a certain dealer has in stock and compare them among available finishing styles to find the one perfect for your home.
Beyond color, you can also choose the shape of the beams. Most fake ceiling beams stretch straight across the ceiling. If you want a bit more character, use curved ceiling beams. For an even more ornate design, go for a combination of curved, angled, and straight beams.