For many families, raising kids and finally having an empty nest is an emotional and exciting time. Having an empty house after years of loud dinnertime conversations, bedtime routines, movie nights and sleepovers can be quite a change, and one that each family deals with differently. But the nest doesn't always stay empty, and it's not the boomerang kids we're talking about. Many couples decide to take in their aging parents and in-laws when they start having trouble taking care of themselves. When this happens, families need to be extra sensitive to the fact that seniors have specific needs when it comes to their living arrangements that ensure their health, safety and independence.



Transforming existing space to accommodate a senior, doing a partial remodel or adding on to your existing house can really make your home stand out, and increase the overall functionality and style of your home. Some families can find small condos or apartments nearby to keep their parents close, but also allows them live as independently as possible, many companies do this well, including Sky Five Properties. But if that is not an option and your parents or in laws are moving in, consider these tips to make the transition easy for everyone.
Creating Their Space
If they're coming to live with you, it's safe to assume that you have a place for them. An empty bedroom, usually on the ground floor is a great place to start. Wall to wall carpeting, a bed that is easy for them to get in and out of, and additional insulation in the walls to keep out extra noise are easy additions that make a big difference in the comfort of your new guest.



The location of their new room, if you have any control over it, should be close to a bathroom and easily accessible from common areas like the kitchen and living room. Easy-to-access storage and appropriate furniture will make their new space comfortable and convenient. Lights that are easy to turn on and off, easy-to-control temperature settings, and lever handles on doors instead of door knobs are also easy adjustments you can make to their room that will make every day living easier for them. If you are transforming a room you already have into a bedroom for your parents or in-laws, a few modern touches can really add to the style and feel of the entire home.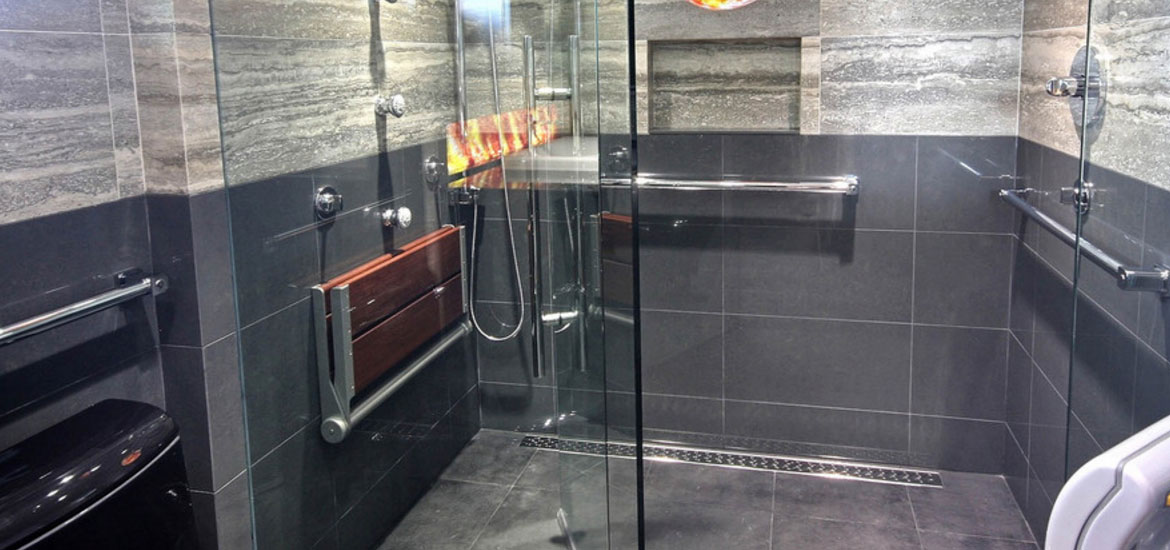 Creating A Safe (But Still Luxurious) Bathroom
A senior friendly bathroom doesn't have to be boring. Giving your parents a spa-inspired bathroom that is both beautiful and senior-friendly is a great way to upgrade your bathroom while making it a safe place for them at the same time. The bathroom can be a dangerous place for seniors who are starting to have trouble walking, or maneuvering in a small space, and the combination of moisture and slick surfaces can be catastrophic for the elderly.



Grab bars in the bathroom to help them balance is a huge help and mats on the floor help with traction so they don't slip getting in and out of the tub. Luxury showers that are to easy to walk or roll into make it easy for seniors to bathe, but also give your bathroom a luxurious and modern feel. Many contemporary walk-in showers have shower benches installed, easy to control water pressure and temp settings, and no doors to deal with. Super-modern showers even have light and music features that could be calming and pleasing to your aging parents, or anyone who uses this contemporary shower.
Related:  Balancing Style With Accessibility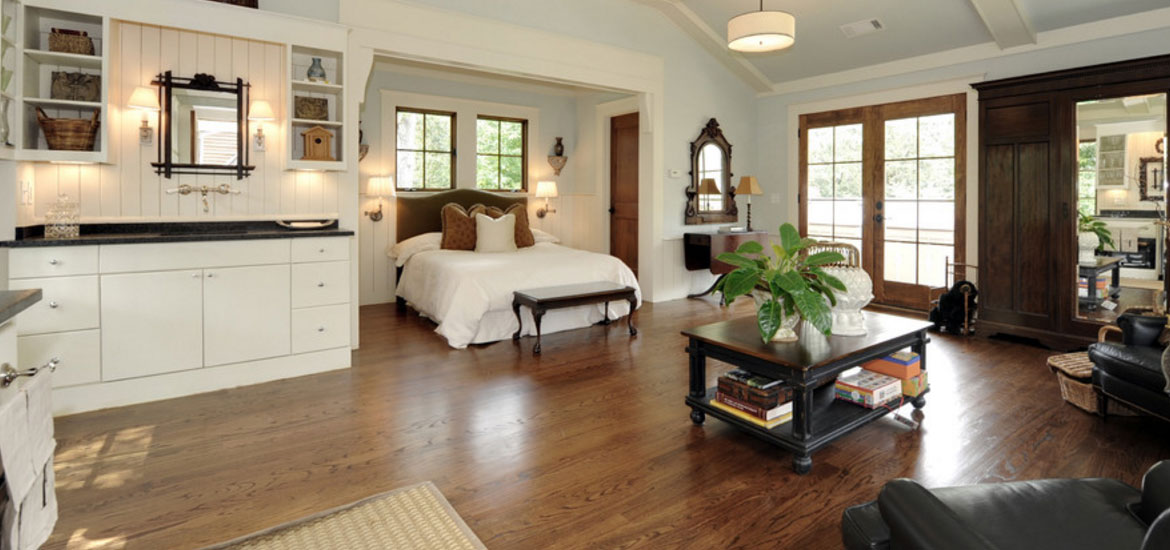 Suites and Apartments
If your elderly parents are still quite independent and mobile and still crave their own space, building an in-law suite may be the best of both worlds; they stay independent and you are close by to help if they need it. An upstairs loft can be converted into a traditional mother-in-law-suite, or an addition to the home to include a kitchenette; small bathroom, living area and private bathroom can give seniors their own, private apartment-like space. An unused garage can also be converted into a small living space for your parents, complete with air conditioning, electricity, and plumbing, of course.



Creating this type of modification is not cheap, and involves a lot of professional work and time, but if it is realistic for your situation, it can be a great way to accommodate your aging parent. Luxury in-law suites can make your aging parent feel like they're living in a five-star resort, and can also add value to your home. Whether it is a furnished basement or a completely separate dwelling, giving your parents or in-laws a stylish and sophisticated place to call home, without feeling like they are intruding on your space can be beneficial for everyone.
Taking your parents into your home will be a big adjustment for everyone, but creating a space that is not only safe and comfortable for them, but also adds to the overall aesthetics of your home is a win-win for everyone.
Other Great Articles to Read: