Having a shower at home is great, but having a bathtub where you can soak in after a long and tiring day is like heaven on earth. The clean, warm water not just cleanses your body. It also melts the day's stress away and soothes your tired muscles. Although bathtubs are generally expensive and installation can be complicated, many homeowners would rather forego other luxuries rather than give up bathtubs.
But choosing a bathtub can be a bit tricky if this is your first time or you're just overwhelmed with the sheer number of choices you're presented with. Should you go for an acrylic bathtub or a cast-iron one? Is it better to buy an ordinary alcove bath or should you splurge and go for that luxurious oval bath? Do you really need a whirlpool or would an ordinary freestanding bath be enough?
If you're having analysis paralysis when choosing the right bathtub, then let us help you. Check out our review of some of the best standard Kohler bathtubs you can buy online to help you get started. You can also check our buyer's guide and bathtub dimension information to see if it will fit inside your bathroom.
Types of Bathtubs and Their Dimensions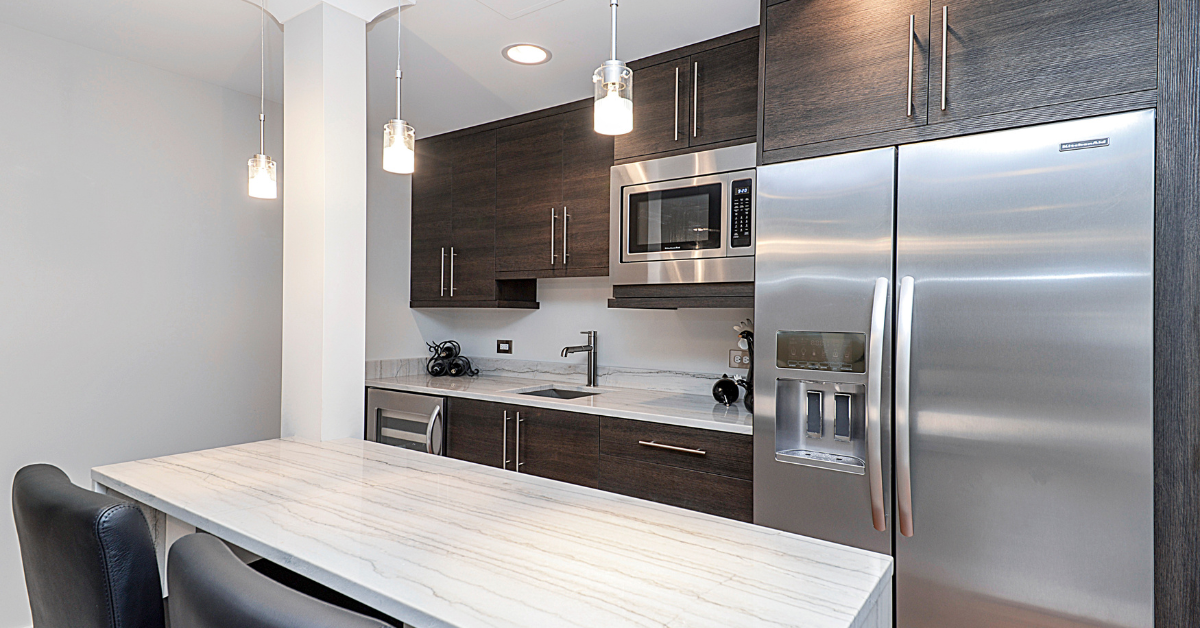 Alcove Bathtubs
The alcove bath is one of the most popular bathtubs on the market thanks to its versatility and its affordability. This space-saving bath is ideal for narrow or mid-sized bathrooms. You can also install this in a larger bathroom, but you'll need to position it in a corner and you have to build some sort of a partition to cover the third side of the bath to form an alcove.
In architecture, an alcove is a small recessed portion in a wall. Alcove baths follow the same principle. The bathtub's front panel has a finished look, while the other three sides are bare and enclosed in three walls. Because of its size and versatile design, it can be used as-is or turned into a bath/shower combo. Just place a shower curtain above the front panel and you're good to go.
Standard alcove bathtubs are divided into three sizes: small, medium, and large. Small alcove baths are no more than 50″ long, and have a width of no more than 30″. The total height can reach up to 14″ to 15″.
Medium alcove baths, on the other hand, can reach up to 60″ long. It is a little more spacious with its 32″ width and 18″ depth.
Large alcove baths are ideal for taller homeowners as its total length can reach up to 72″. It has the same width as that of a medium alcove bath, but it is deeper as it has a total height of 20″.
Drop-In Bathtubs
Drop-in baths are designed to be "dropped in" to a platform or a frame. All four sides of the bath are hidden inside the frame, while the rim or ledge is the only exposed part of the bath. The frame can be constructed out of wood, tile, or other materials.
Homeowners can have the platform constructed along the bathroom wall or have the installers build an alcove. The bath can also be dropped in a freestanding platform.
Drop-in baths, like alcove baths, can be great for small to mid-sized bathrooms. They are relatively affordable, and the wider decks offer additional space for your towels, toiletries, and bath decor. Much of the drop-in bath's exterior is hidden, so you only have to clean the rim and the interior of the bath.
The standard length of a drop-in bath can range from 45″ to 72″. They have a width of 30″ to 32″, and a height of 14″ to 20″.
Undermount Bathtubs
Another type of bathtub is the undermount bathtub. Like drop-in baths, these bathtubs are "dropped" inside a cutout in a platform or deck made of tile or wood. The difference is that even the bath's rim is hidden inside the frame, resulting in a cleaner, finished look. The dimensions of undermount bathtubs are similar to that of drop-in baths.
Freestanding Bathtubs
If you have a larger bathroom and you're willing to splurge, then freestanding bathtubs are ideal for you. As the name implies, these bathtubs are a standalone unit and are not enclosed by walls or a deck.
When you think of freestanding tubs, what comes to mind are those old 19th-century clawfoot tubs. But today's freestanding baths have ditched the iconic clawfoot for a solid base, and are available in different shapes and sizes.
The length of standard freestanding baths usually ranges from 50″ to 72″. They have a width that ranges from 30″ to 32″, and a height that ranges from 24″ to 30″.
Corner Bathtubs
The position of corner bathtubs inside a bathroom needs no explanation. These baths are large and luxurious, and ideal for larger bathrooms. Some bathtubs are freestanding, while others need a deck or platform as their sides are bare.
Corner bathtubs are available in different shapes, including the standard triangle, oval, round, and club. Because they are larger, they are ideal for couples and for people who want a roomier, more comfortable bath.
The length and width of corner bathtubs range from 48″ to 72″. The total height can range from 18″ to 20″.
Oval Bathtub
If you want a wider bathtub and you have a bathroom with a lot of space, then the oval bath is your best bet. Oval bathtubs can be installed in an alcove or dropped in a platform like a drop-in or undermount bathtub.
Oval baths are typically 60″ long, 41″ wide, and 24″ high. Because they are wider, they are not ideal for smaller bathrooms.
Whirlpool Bathtubs
Whirlpool bathtubs are great for homeowners who want an extraordinary bathing experience. These state-of-the-art bathtubs are more luxurious than ordinary baths, but keep in mind that they are pricier, too.
Whirlpool baths are equipped with adjustable air or water jets that can massage sore muscles. They are available in a variety of shapes and sizes, including the standard rectangle, round, and oval. Some manufacturers also offer triangle and hourglass-shaped whirlpool baths.
These baths are designed for larger bathrooms. They have a standard length of 60″, and width ranging from 32″ to 36″. Whirlpool baths height range from 18″ up to 23 1/4″.
Bathtub Material
Acrylic, cast iron, fiberglass, cast polymer, and porcelain-enameled steel are some of the most common materials used to make bathtubs.
Acrylic is one of the most common materials used to make modern bathtubs. Durable and lightweight, acrylic bathtubs are made stronger with the addition of fiberglass. They are easy to install and more affordable than most bathtubs made of other materials. Acrylic bathtubs, however, cannot be cleaned with harsh cleaners as the surface can scratch easily.
Many bathtubs in the past were made of enameled cast-iron. You can still buy this type of bathtub, but they are rare compared to acrylic baths. They carry a hefty price tag, too.
Cast-iron bathtubs, however, are well worth the hefty price tag as they will last a long time. The surface is scratch and chip-resistant, and they keep the water warmer for longer. The only downside is that they are very heavy, and can be hard to install.
Another modern material used in bathtubs is fiberglass. If you're on a tight budget, fiberglass bathtubs are ideal for you as they are very affordable. They are also lightweight and are easy to install and clean. These baths, however, are not as long-lasting as other bathtub materials.
If you like the look of natural stone, then you might want to consider cast polymer bathtubs. Cast polymer mimics the appearance of natural stone, such as granite, onyx, and marble. These bathtubs exude a more natural and elegant look, making them ideal for modern homes, resorts, and tropical-inspired homes.
You'll get a lot of colors and shapes to choose from with cast polymer bathtubs. Getting rid of stains and dirt is easy, and you can just buff out any scratches. Cast polymer baths, however, are sometimes too brittle to be durable.
Another common bathtub material is porcelain-enameled steel. Bathtubs made of this material are reinforced with porcelain enamel to protect the steel sheeting underneath.
Steel bathtubs with porcelain enamel are lightweight and long-lasting. They are easy to clean, and some are very affordable. But these bathtubs are a bit fragile than other materials. They do not keep the bathwater warm for longer, and the color and shape choices are very limited. Take care not to drop any hard objects on the bathtub and chip its surface as this is where rust begins to form.
From the best wall-mounted tankless toilets review to custom bathroom ideas, the Sebring Design Build blog has it all. Check out our website for more information about transforming your bathroom and other parts of your home from boring to awe-inspiring.
Conclusion:
The KOHLER K-1835-GVB-95 Underscore Bath is one of the best bathtubs in the market right now. It might look like a regular bathtub at first, but take a closer look and you'll see that it's anything but ordinary. This drop-in bath has a total length of 72″ and a width of 36″, making it one of the roomiest Kohler bathtubs.
This Kohler bathtub also has features bathtubs from other brands don't have. It is equipped with six speakers and VibrAcoustic technology. This innovation sends gentle sound waves through the bathwater, and the ripples these sound waves produce gently massage your tired body. You can also customize the music to suit your mood and the intensity of the massage.
Apart from VibrAcoustic technology, the Kohler Underscore Bath is also equipped with the BubbleMassage™ Air Bath. The bathtub has 122 airjets that release bubbles that massage your whole body. The airjets are adjustable, so you can target the sore portions of your body.
This Kohler bathtub, however, comes with a very hefty price tag. It is also ideal for larger bathrooms. But don't fret as we have also reviewed more budget-friendly bathtubs that you can choose from.
Other Great Articles to Read:
To view our Amazon Associates Disclaimer, please click here.