Beloved by handymen, tradesmen, travelers, and survivalists alike, there's no doubt that multi-tools are some of the most versatile and useful hand tools ever created. Imagine having almost every tool you need right in the palm of your hand while you're traveling, camping, hiking, or biking. Plus, thanks to the creation of multi-tools, you don't have to carry your heavy toolbox or tool bag to do some minor maintenance work around your house or vehicle. It is even a great tool to have during basement or kitchen remodeling projects.     
It might seem that multi-tools are fairly modern innovations, but history shows that it has been around since about AD 200-300. The oldest known multi-tool is this 'Swiss Army' knife carried around (and presumably lost) by a Roman traveler.
The tool, which is now housed in the Fitzwilliam Museum Cambridge, is made of silver and iron. The utensils included are very basic. It has a spoon, knife, and fork. It also has a spatula, a spike, and a pick (historians reckon that it might have been used as a toothpick). 
Multi-Tools In The Modern Era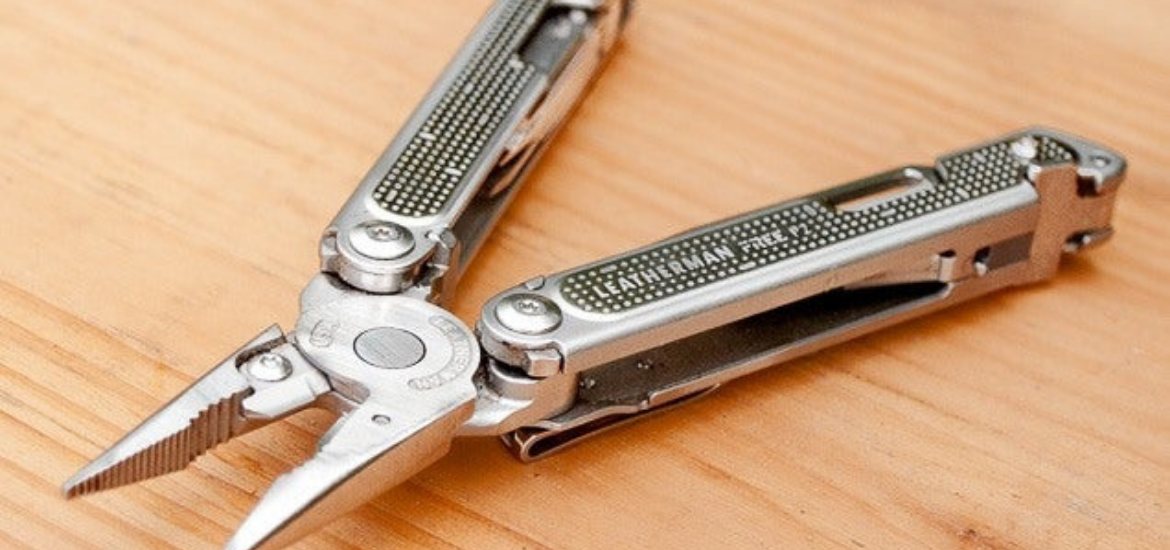 It was not until the late 19th century that multi-tools appeared as we now know it. The modern 'Swiss Army' knife was pioneered by a Swiss cutler named Karl Elsener. Production of the first Swiss army knives began in 1891 in Ibach, Switzerland after the Swiss Army asked Elsener to invent something that would integrate standard army tools, such as a knife, a reamer, a screwdriver, and a can opener.  
The rest, as they say, is history. The popularity of the Swiss army knife and Elsener's business grew until it eventually evolved into the company that we now know as Victorinox. (The company was named after Carl's mother Victoria. Her name was combined with 'Inox' or stainless steel.) 
But it was not the only company that produced the 'Swiss Army' knife in Switzerland. It was followed by Paul Boechat & Cie in 1893, a company that would eventually be known as Wenger.  
The two companies dominated the multi-tool market and settled in a comfortable rivalry for the next century. It was not until 1983 when an Oregon-based company called Leatherman upended the domination of Victorinox and Wenger in the multi-tool arena.
The first multi-tool that was not produced by either Victorinox or Wenger was Leatherman's Pocket Survival Tool (PST). It was a departure from the regular Swiss army knife design thanks to the inclusion of pliers and wire cutters. Instead of the compact single casing which the Swiss army knife was known for, the Leatherman multi-tool has a butterfly casing that resembles a balisong. 
Parts Of A Basic Multi-Tool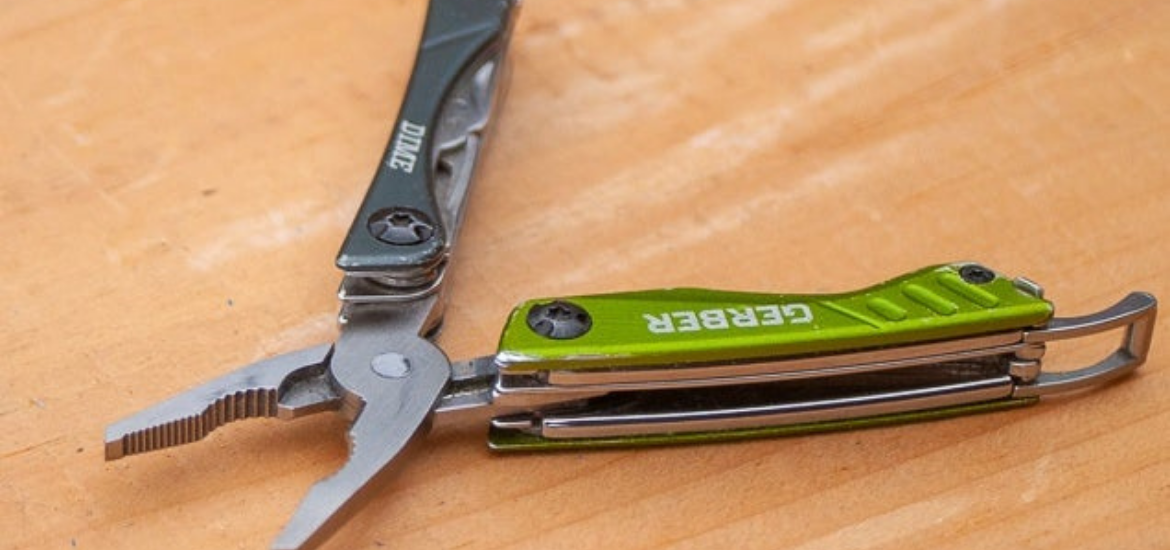 Multi-tools have come a long way since the inception of the Swiss Army knife, and modern designers have added new tools into the mix. Basic tools, however, remain at the core of multi-tools. So, what are these basic tools?
Knife – the blade of multi-tools can come smooth or serrated. Some multi-tools, like this DeWalt multi-tool, has a combination of the plain-edged and serrated blade. You can cut a lot of things with multi-tool knives, including food, rope, fabric, paper, wood, and more.
Pliers – this includes regular and needle-nose pliers. Regular and hard-wire cutters are also included.
Screwdrivers – a lot of multi-tools have small, medium, and large screwdrivers. Phillips screwdrivers are also mandatory.
Saw – many multi-tools are equipped with saws. The serrated blade is ideal for cutting thin tree branches, plywood, plastic pipes, and more.
Awl – this is a pointed tool used to punch holes into plastic, wood, or leather.
Can and Bottle Openers – the lifesaver for many mountaineers, hikers, campers, recreational fishers, and even ordinary homeowners. What better way to cap an adventure or the end of a project than opening a bottle of beer with your handy multi-tool's bottle opener?
Optional Tools:
Some of the tools you'll find in other models include:
Scissors

Ruler

Fish scaler

Nail/wood/metal file

Corkscrew

Keyring

Toothpick

Hook

Chisel

Magnifying lens

Mini-screwdriver

Sewing eye
Check out this page for more exciting and helpful articles to read.
There you have it. Our rundown of the 7 best multi-tools available online. But of course, this review is incomplete without giving you my favorite multi-tool on the list.
In my opinion, the best multi-tool right now is the Leatherman Skeletool Lightweight Multitool. Other tools on the list have 16, 21, and even 33 tools. This particular multi-tool only has seven, including the basic knife, large bit driver, wire cutters, pliers, and carabiner/bottle opener. But that doesn't mean that this Leatherman multi-tool can't stand up against its rivals when it comes to performance and durability.
This multi-tool is made of long-wearing stainless steel that can withstand regular use. It is designed to be compact and has a butterfly design that neatly encases all the tools inside when they are not in use. You'll barely feel this lightweight multi-tool even when you slip it inside the pocket of your jeans or cargo pants.
The quality and performance of this Leatherman multi-tool are superb and impressive, but it has an affordable price tag. This is an ideal gift for yourself or somebody else.
Other Great Articles to Read:
To view our Amazon Associates Disclaimer, please click here.