Featured Image: Mishry
There are many benefits to having a garbage disposal unit at home. When you have one installed under your kitchen sink, the amount of trash your household adds to the landfill is significantly reduced. Clogs and leaks are also minimized, thereby reducing your need to call the plumber often. The process of getting rid of kitchen waste is also faster.
Kitchen sink garbage disposal units have been around since the late 1920s. These days as much as 50% of the kitchens in the United States are equipped with garbage disposal units. If your home doesn't have one yet or you're having your kitchen remodeled and you want to buy a brand new unit, then this garbage disposal review is for you. We've listed down some of the best garbage disposal units you can purchase online. Check out their pros and cons, too, so you can decide which one is ideal for your kitchen.
If you're in search of an efficient solution to handle food waste while keeping your kitchen clean and odor-free, a high-quality garbage disposal is an absolute must-have. To assist you in making an informed decision, we've meticulously curated a list of the finest kitchen garbage disposals available on the market. After conducting extensive research and considering valuable customer feedback, here are our top recommendations:
Kitchen Garbage Disposal Buying Guide
There are two types of kitchen garbage disposals: batch-feed and continuous feed garbage disposals. Let's take a look at each feed type, and see which one is ideal for your home.
With batch-feed garbage disposals, you have to put a batch of food scraps into a chamber, turn the cold water on, and put a magnetic stopper in place to activate the grinder. This type of garbage disposal is ideal for homeowners who don't want the hassle of adding an electrical switch near the sink or if it's impossible to modify the electrical setup in your sink. The only downside is that batch-feed garbage disposals are pricier than their continuous-feed counterparts.
Now, let's take a look at continuous-feed models. With this type of garbage disposal, you have to activate the grinder first, push the food scraps into the chamber, and run the cold water to help the garbage disposal grind the scraps. These units are often more affordable than batch-feed models.
These garbage disposals, however, need to be attached to a wall or sink-top switch and power outlet. Installation can be a bit of a challenge, especially if you're new to the world of DIYing.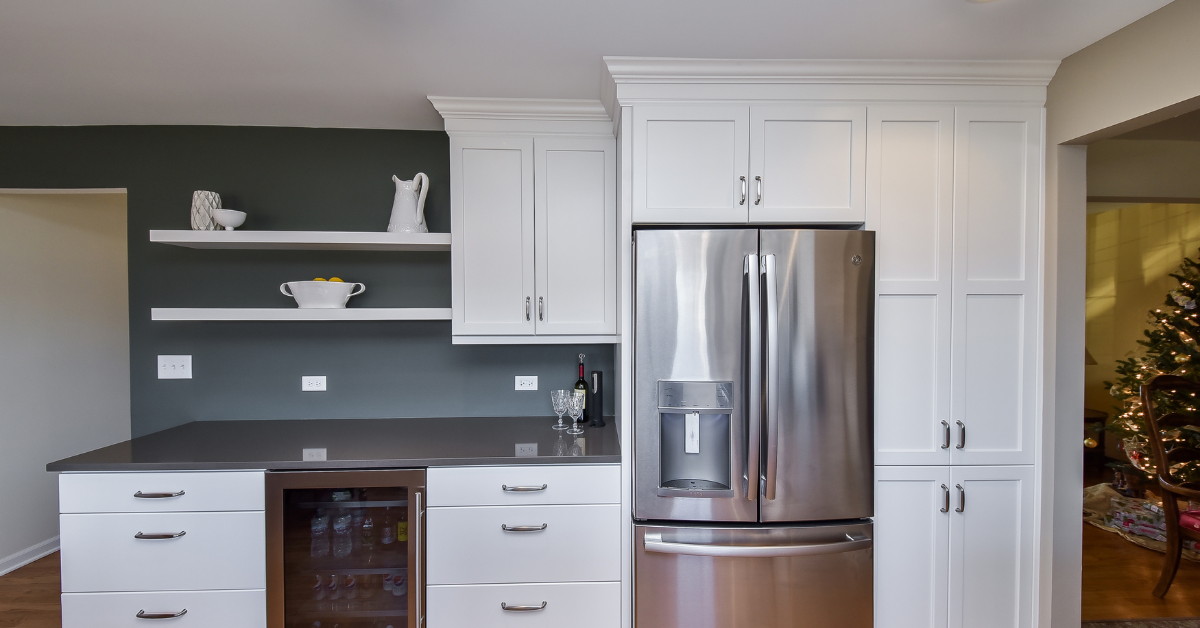 Garbage Disposal Motor Size
A garbage disposal's motor size is measured in horsepower, and it is the most crucial factor when it comes to shopping for the best garbage disposal for your home. Let's take a look at the different motor sizes available, starting from the highest to the lowest.
If you cook multiple times every day or you have a lot of food scraps to process, then it's best to get a sink garbage disposal that is powered by a 1 HP motor. Built for busy kitchens, the chambers and impellers of these garbage disposals are made of corrosion-resistant stainless steel. Their chambers are considerably larger, allowing the user to process more food scraps than is usual.
Garbage disposals with 1 HP motors are pricier, so get ready to spend upwards of $120. They can get quite bulky, too, so make sure that there's sufficient room under your kitchen sink before installation.
If your household comprises 2 to 4 people or you have a large family but you cook only occasionally during the week, then a garbage disposal with a 3/4 HP motor is ideal for your home. The unit's chamber is large enough to process a lot of the food scraps that a mid-sized household produces.
The chamber and the impeller are typically made of rugged stainless steel, and they operate more smoothly and quietly than their 1/2 HP and 1/3 HP counterparts. But make sure that you have a lot of space underneath your kitchen sink as these are relatively large garbage disposals. Plus, they can be a bit more expensive because of their solid steel construction and high-quality parts.
Garbage disposals with 1/2 HP motors are ideal for most homes in the country. They can pulverize soft foods, fruit peels, fish bones, cooked meat, and other smaller, softer leftovers. They can also grind vegetable scraps, but make sure not to overdo them to prevent jams.
They are more affordable, and their price point makes them ideal for smaller households. But they can be noisier than 3/4 HP and 1 HP garbage disposals. If you must get a 1/2 HP garbage disposal, then it's best to get one with stainless steel components to ensure that it will last a long time.
Garbage disposals with 1/3 HP are ideal for smaller households. Their components are cheaper, and this makes them the most affordable options in the market. If you're rarely going to use the garbage disposal, then this might be the best option for you.
Other Factors to Consider When Buying a Kitchen Garbage Disposal
Noise
Garbage disposals can be pretty loud and distracting. If you're bothered by the noise, then check if the unit you're planning to buy comes with noise and vibration-muffling features. These include rubber sound baffles, insulated mounting baffles, and more.
Internal components
Look for garbage disposals with impellers, grind chambers, and other internal components that are made of stainless steel. Stainless steel resists corrosion better than other types of metal, thereby prolonging the life of your garbage disposal.
Power Cord
Most sink garbage disposals already have a power cord pre-installed. All you need to do is mount the unit, plug the power cord into an outlet, and you're good to go.
Some units, on the other hand, do not include a power cord. If that's the case, you can purchase a separate power cord or reuse an old but compatible power cord from an old unit.
Ease of Installation
Look for garbage disposal with standard EZ-Mount or Quick-mount features for easier installation.
Before we reveal the best kitchen garbage disposal, check out this handy guide on which food are safe and not safe to chuck into your new garbage disposal.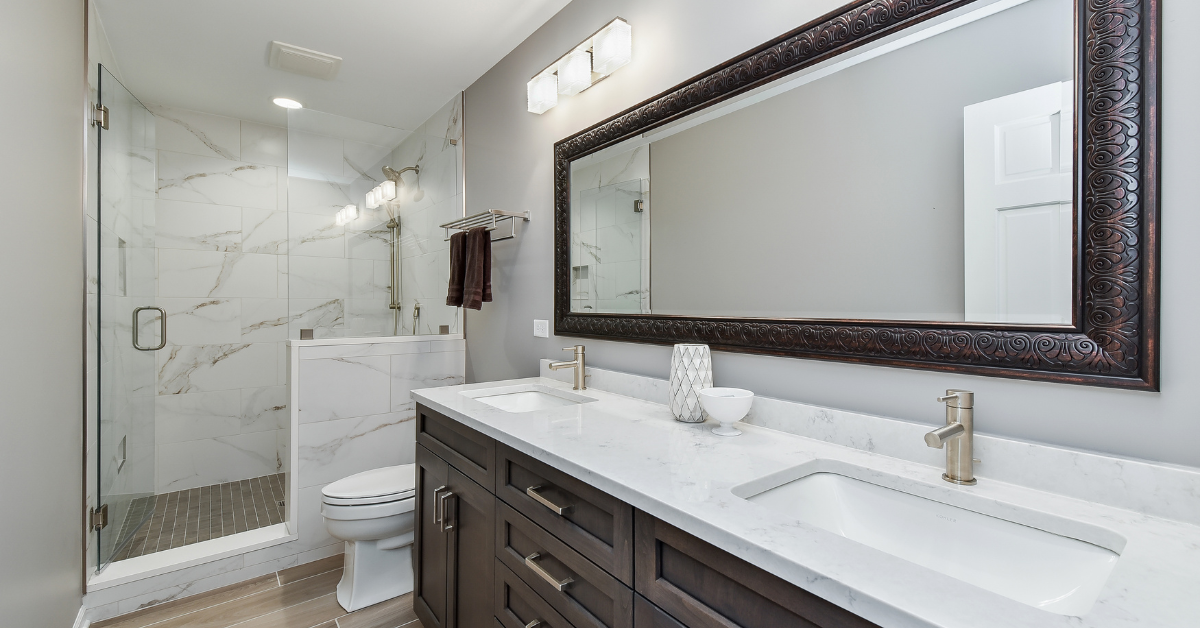 Conclusion:
Our choice for the best kitchen garbage disposal unit is the Waste King Knight A1SPC Garbage Disposal. Here are some of the features that make this particular garbage disposal stand out.
The Waste King Knight A1SPC Garbage Disposal is the only unit in the review that is equipped with a 1 HP motor. The powerful motor delivers as much as 2800 RPM, but its smooth and quiet operation is surprising and impressive. It doesn't jam easily thanks to its high-quality impeller blades and large grinding chamber.
The grinding chamber is made of corrosion-proof glass-filled polyester, while the impellers are made of long-lasting cast stainless steel. Its sink flange, grinding ring, and turntable are also made of stainless steel. It features an overload protector, and it is covered by Waste King's lifetime in-home warranty.
This garbage disposal unit is ideal for larger households with frequently used kitchens. If you live alone or you're looking for a smaller, more affordable unit, then check out the other products we have reviewed above.
Image by Susy Chen from Pixabay
Other Great Articles to Read:
To view our Amazon Associates Disclaimer, please click here.