Sebring Design Build
How to Survive Kitchen Construction
There are dozens of reasons for homeowners to have a new kitchen built from the sub-flooring out. If you're planning on having kitchen construction done, then there are things you should know for the safety of your family. You should know a few things in order to save their sanity, too, because kitchen remodels can take twice as long to complete for many reasons. So pull up a chair and get comfortable. You have some planning to do.
To Stay or Not to Stay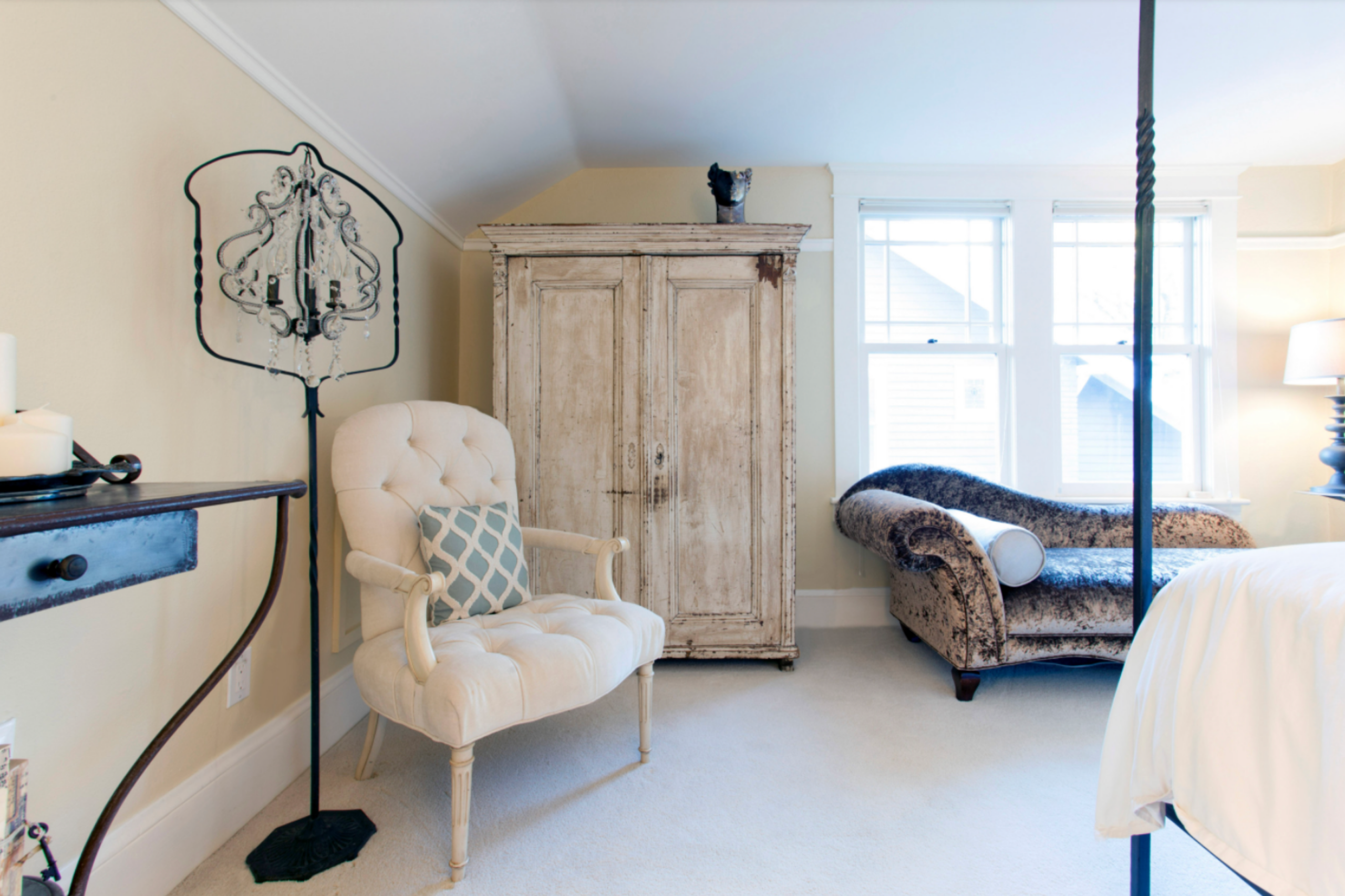 Bob Vila tells a story of homeowners who had their kitchen redone. They were told the job would take 16 to 18 weeks. It took 14 months. The family had considered moving to temporary housing, and they were happy they didn't. They said they'd have been bankrupt. There are pros and cons to staying in the house while work is being done.

If family members will be made ill by the dust from construction, have their migraine headaches made worse or if little folks are frightened of the noises and strangers in their home, then you should think of finding temporary digs. Keep in mind, though, that renting an apartment or another house will include not only the rent, but the utilities, groceries and all the other things that make up a home. You'll basically be paying for two abodes.
One of the worst cons of staying in the home while work is being done is having strangers stomping through the house all day. Vila also tells homeowners to firmly establish boundaries, telling a story of homeowners exiting the shower only to see a workman on the roof over their skylight. You definitely want to keep workman from carrying in building materials, turning to say something or look at someone and knocking over delicate china decorations, candy bowls, and glass picture frames, you get the idea.
Top Tip: Time a vacation to escape the worst of the noise – demolition. If you can live with the rest of the construction, then stay. If not, ask if Mom and Dad wouldn't mind guests for a while, or check into nearby motels who would offer a fixed rate for the length of time you'll stay.
How to Work Around Having No Kitchen
Before the workmen arrived, you had an architect design the new kitchen. You knew you would need alternate preparation areas. Now you're wondering how to arrange matters, because most people use their kitchens a lot and not just for meals. Since all the kitchenware is packed up, you should place it in the space you will be using for many weeks and months to come.
Set Up A Secondary Kitchen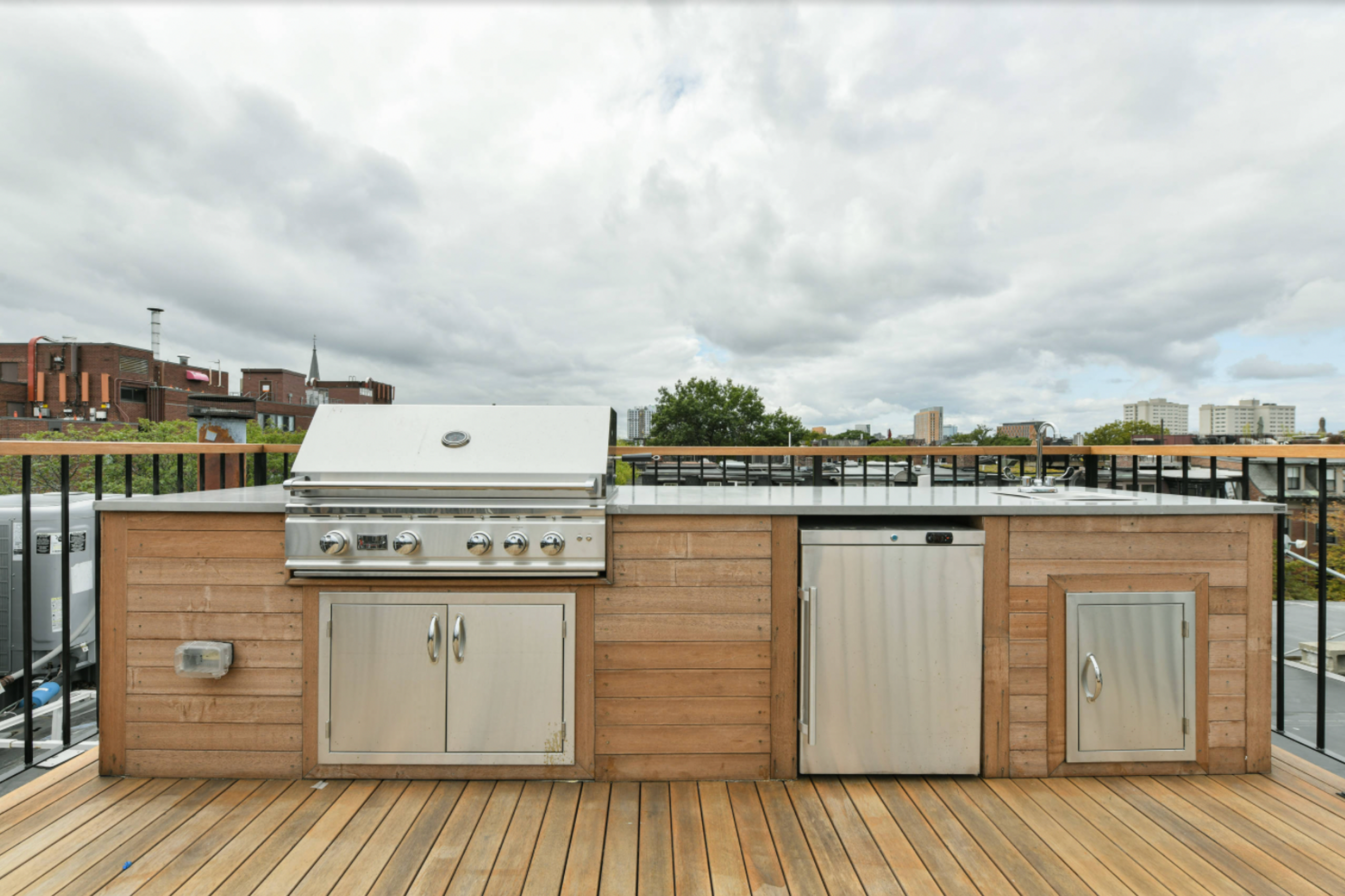 Got a finished basement? Move the fridge and microwave down there. Does your garage have a door into the kitchen? If your deep freeze is out there, simply put the fridge beside it, place the microwave atop it. You can place lawn chairs and TV trays around the preparation area and have a picnic. It might be a better idea to invest in plastic cutlery, paper plates and paper cups for the duration. You'll have no way of washing dishes and cooking pans until the renovation is over, unless you utilize the bathtub. Simply bag up the temporary "dishes" and you're done. Remember to keep your herbs and spices close at hand for cooking.
The remainder of the house should get some attention. Dust will be flying through the air, irritating asthmatics and anyone with allergies. Covering everything in the house with plastic sheeting will keep delicate fabrics and other surfaces clean and dust-free. However, turning off the air conditioning and heating will keep the dust and other particles from circulating through the house via the duct work. The carpets and hardwood floor will need some form of protection as well. Workmen will be tracking all manner of matter into the house, further dirtying up the floors and possibly the walls as well.
Top Tip: Figure dining out into your renovation budget. It needn't be every night, but it will need to be enough to give you a break from the noise, dust, clatter and clutter of a major renovation. If you don't want to be away from home during the renovation, ordering in can get you a wide variety of foods in the comfort of your home.
The Part No One Remembers: Your Pets
Small things often escape notice. This is especially true of the small fry who crawls all over the house, the small puppy or kitten who loves to chew your sneakers, as well as small guests accompanying your friends. The need to protect these little guys is awesome in scope. Nails will get stuck into tiny hands and feet, paws will be perforated and you just know someone or something is going to swallow something, thus requiring a trip to the ER or the 24 hour animal hospital. As the house is being invaded with the random workman carrying a ladder or a pail of something, keep an eye on the smallest ones for their own protection.
Top Tip: Custom puppy booties are available at many pet stores and owner-boutiques. Keeping shoes on the baby is a great idea just long enough for the renovation to be completed.
Set Aside the Necessary Tools
Set aside the cooking tools and equipment used in the microwave, toaster oven, and so on in a plastic storage bin. Another tiny container can hold tin foil, plastic wrap, rubbish bags, and sandwich bags while everything else is stored.
Use Disposable Utensils And Plates
With the dishwasher out of reach, it may be best to stock up on paper plates, plastic forks/knives, and other items to avoid washing dishes in the bathroom sink. Using disposable dining utensils and plates allows you to eat at home instead of going out to eat.
Keep Ready-To-Eat Foods On Hand
Take the time to go through your cupboard and stock up on dry and canned products like cereals, canned and dry soups, canned fruit and veggies, and so on. Quick snacks include crackers, nuts, peanut butter, raisins, string cheese, and fruit, while prepared items such as heat-and-serve entrées, salad bars, and rotisserie chicken can be found at your grocer's deli.
Make Ahead Or Eat Out
Consider making freeze-and-reheat dinners and use your crock-pot for dishes such as pot roast and chili. Finally, recognize that packing a lunch during a renovation may be tough, so consider allowing yourself—and your children—the pleasure of purchasing lunch.
How To Maintain A Clean, Organized, And Safe Home
Remodeling can impact your complete home & everyone who lives in it. Here are some more pointers to help to get through a kitchen remodel.
Make Storage For Construction Materials
Determine and clear a space in your home or garage where cabinetry and building items can be placed while the remodeling is taking place. This will also assist in keeping the remainder of your home in order while the remodeling is being completed.
Dust Control
While it is hard to completely eradicate dust during a rebuild, you may do your best to reduce it. Close down access points to the modified area. All vents on the floor where the remodeling is taking place should be closed. Clean or replace your HVAC filter daily.
Clear The Workspace
Remove goods such as laptops, artwork, plants, countertop appliances, and furniture to another section of your home to avoid unintentional damage and to make the remodeling crew's job easier.
Keep Children Safe
Keep doors and workspaces closed, locked, or blocked off whenever feasible to minimize exposing children and dogs to power tools, wires, and other hazards..
We've been designing Naperville homes for quite some years now, and enjoy a good relationship with our clientele. We have a definite passion for quality work and realizing your home's potential. We'd love to talk about it when you contact us for more information. Please comment below if you have any questions or comments about kitchen construction.
Source: Consolidated Foodservice