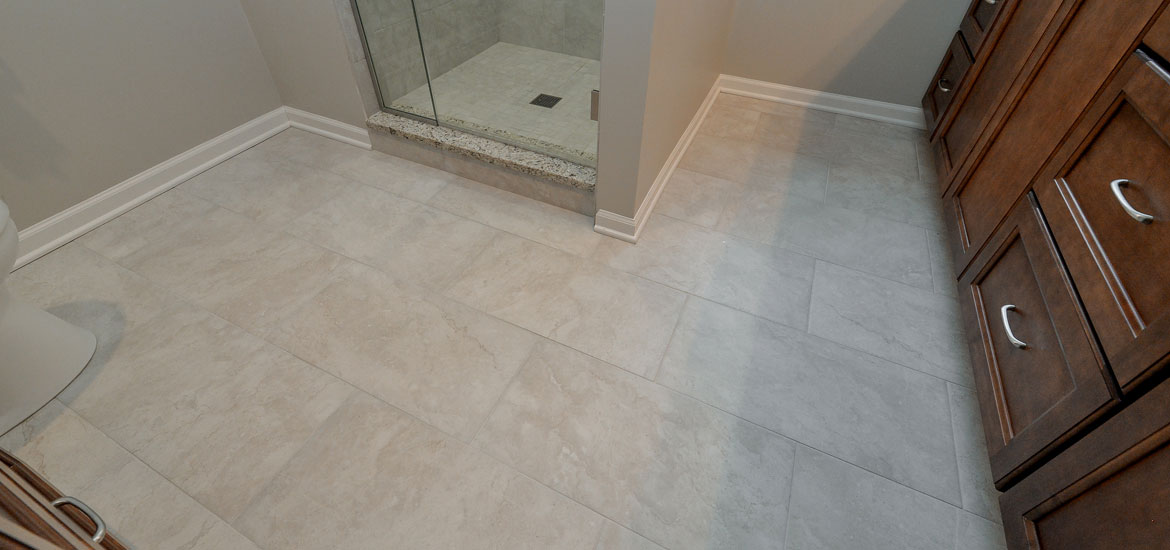 It's a new year and that means new trends– which is guaranteed to have plenty in store for us. Tiled floors have always been a huge part of the interior design world and we don't see any sign of this slowing down, especially with so many upcoming tile trends predicted for the next 12 months. Here are just a few of our favorite bathroom and kitchen floor tile trends that we expect to be top of the list: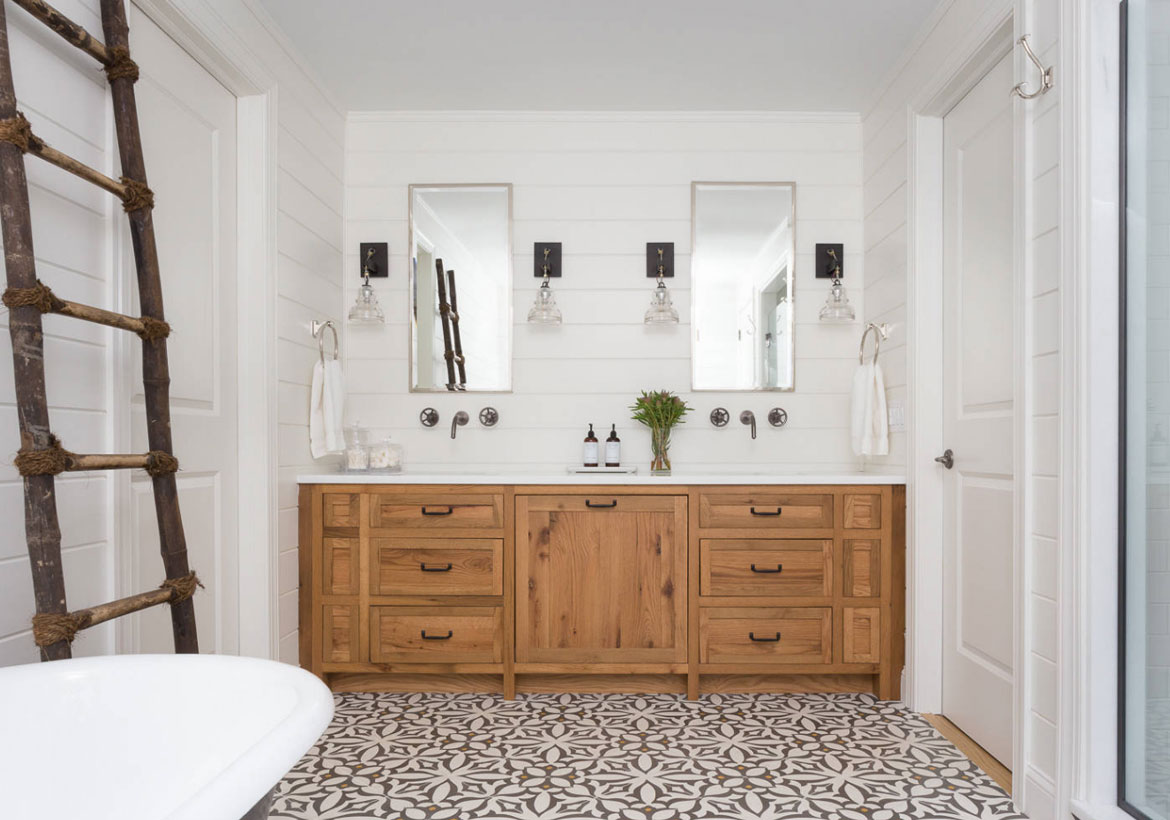 Patterned Tiles
Geometric and encausted tiles first began to appear in public spaces in the late 1800's. Since then, patterned tiles have gone from strength to strength in adding substance and color to the floor in a room. With so many different types of patterns available you are given free reign when it comes to making a room your own. But just how do you get the right look without it looking "too much"?
When it comes to a patterned floor, is there really such a thing as too much? We don't think there is! Making a statement is all the rage and we expect this to continue well into the next 18 months. One of the best ways to utilize patterned floors is to install them just inside the front door of your home, that way you can really add the "wow factor" to anyone entering your home.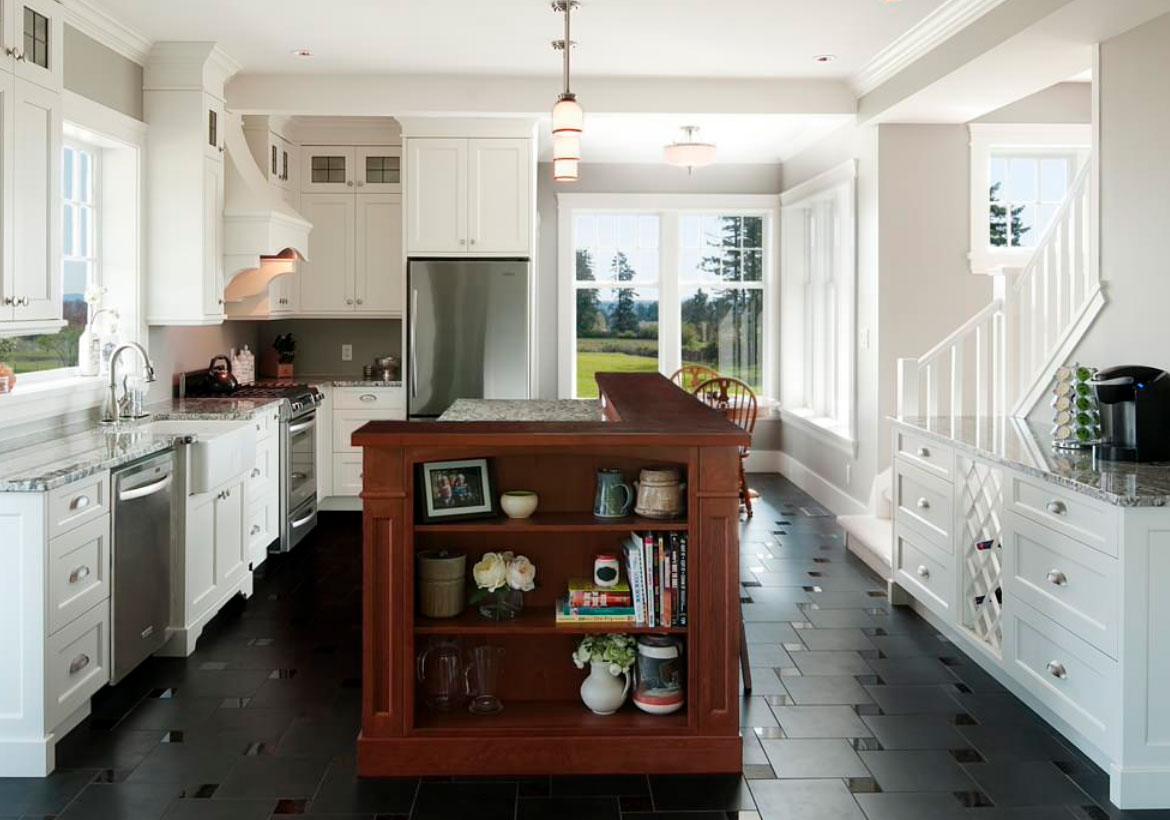 Matte & Gloss Tiles
It really has been the year of contrasting appearances within the home, with no exceptions even on the floor front. But what are the differences between matte and gloss tiles and why are they such a stunning addition to the floor of a room? Well, each tile offers a completely different look in your room, so it is vital to understand the aesthetic differences between them.
The most obvious differences in appearance is that gloss tiles are very shiny and matte tiles are duller and less reflective. In regards to the strength of the tiles themselves, there's no significant difference, in each case the tiles have been formed using the same materials and processes. It is the finish of the tile that determines their difference in appearance, ie either gloss or matte.
So where are these tiles best suited? Gloss tiles have a great way of allowing light to bounce around a room, almost like a mirror effect. This is probably why they're so commonly used in smaller bathrooms as they make the space seem bigger and lighter than it is, and as this is such a common interior design trick we definitely see it remaining popular.
Matte tiles have a much better grip and traction than their gloss counterparts and fit notoriously well with the increasingly popular industrial trend. They're perfect for larger bathrooms and wetrooms and are perfect if you're looking to create the traditional or rustic appearance within a room.
Related:  Tile Pattern Ideas & Tile Sizes For All Home Styles
Chevron Tiles
When it comes to flooring, we have seen a rebirth of the parquet trend–chevron tiles are a variation of this and with tiles allowing you to imitate any appearance what better way to create a wood effect than in your bathroom? As you are probably aware, it is not recommended to install wood flooring in a wet/warm area as it can damage the material and ruin your floor. By using chevron effect tiles you can be right on trend but rest much easier knowing that your floor isn't going to expand or become warped over time!



The previous year was a big year for the parquet pattern of Herringbone so we anticipate that this year will be the year of Chevron. The chevron pattern is a stunning but bold pattern that has a dramatic effect on any room, essentially it is much like a herringbone pattern in which it is a zig-zag of v's on the floor. The pattern is almost hypnotic in appearance and quite retro too, but despite being such a bold and daring design it can look fantastic in even the most serene of homes.
Industrial Tiles
As mentioned previously, the industrial trend is in full swing and it shows no sign of losing momentum. Industrial looking tiles such as slate, natural stone and brick effect are all perfect for helping to create this look, as well as bringing an outdoor, rustic feel to the room of your choice. The great thing about industrial floor tiles is that you can dress them up or dress them down accordingly.
For example, brick effect tiles can be laid in a metro style to help modernize your room or they can be placed along darker themes to give off a natural outdoor vibe in your room. As well as being a stunning addition to your room, industrial tiles tend to be easier to maintain and clean–what more could you want? We definitely see these remaining a firm choice.
Of course these looks aren't for everyone and why would they be? Keeping up with trends isn't supposed to suit us all, in the end it comes down to personal choice.