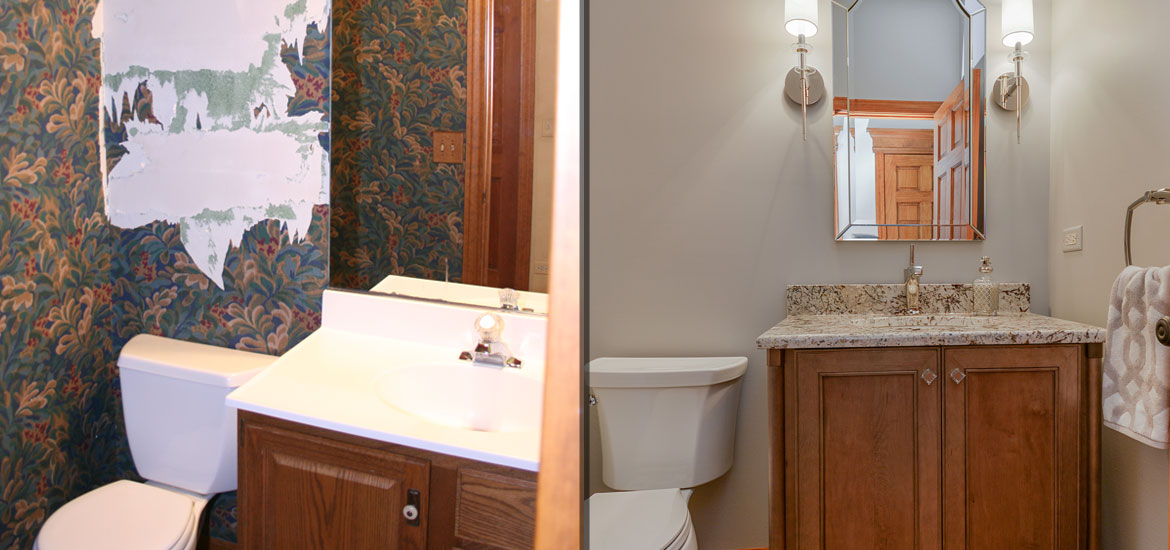 Wallpaper and tile are both standard materials used in homes around the world. Unfortunately, these two materials have something in common, they both rely on adhesive to hold them in place. This makes them easy to put on, but it makes the materials much more difficult to remove than another product might be. If you try to tackle the work on your own, you might find yourself having more trouble than you expect. Here are a few tips to smooth out the removal process, and help you get your walls and floors clear for a whole new look.
Removing Wallpaper
Removing wallpaper can be a real chore, but these tips will simplify the process and hopefully shorten it as well.
Try to Pull It Right Off – Before you commit to a difficult removal process, gently try to pull the wallpaper off with your bare hands. Some papers peel right off without leaving behind residue. If that's the case for this paper, just pull it right down and you're done.
Apply Some Steam Power – Try using a wallpaper steamer for more difficult to remove paper. It softens the adhesive holding the paper in place and makes quick work of most removal projects. Most big rental companies and some hardware stores make this tool available.
Soak the Paper – Older wallpaper that makes use of adhesive paste is tough to remove, but there is a simple technique to take care of it. Mix together water, detergent and a small amount of cellulose paste. Now paint the mixture right onto the surface of the wallpaper to soak it thoroughly. If you have a water-resistant wallpaper, you'll have to scrape it or score it before you begin to allow the liquid to soak in. Once the paper is fully saturated, simply wipe it away using a scrubber or scraper.