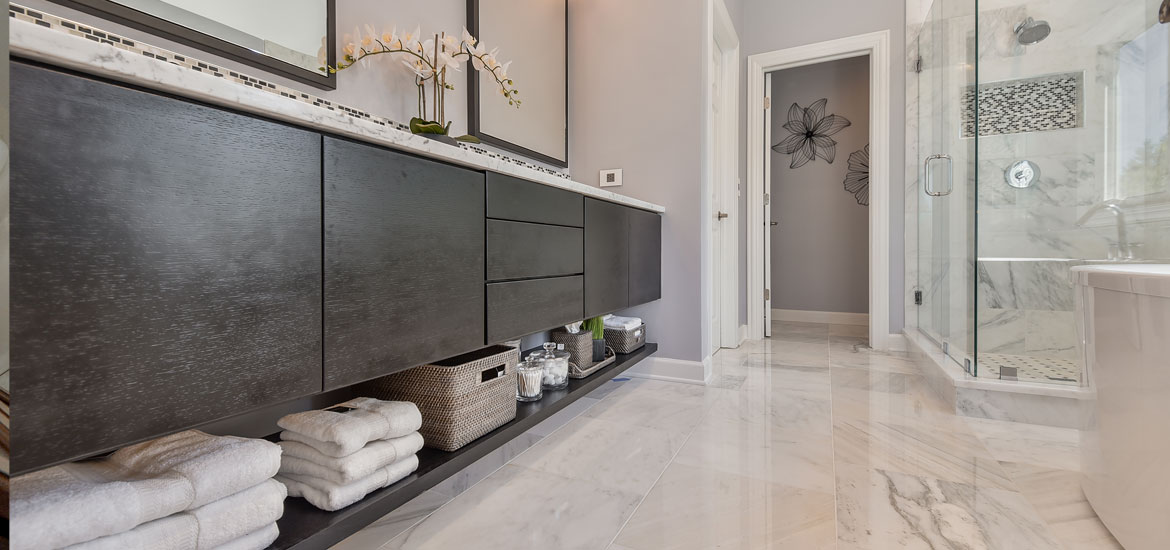 Floors are a home necessity but flooring deserves more than just shoe soles, or bare feet. It's time to give them the magic touch! Of course, the most important aspects of any kind of flooring is that it's sturdy, durable, and can sustain the messes that happen at home. But, let's take practicality for granted. Style must ALWAYS be considered…and this year it's so easy with the exciting trends in the tiling world.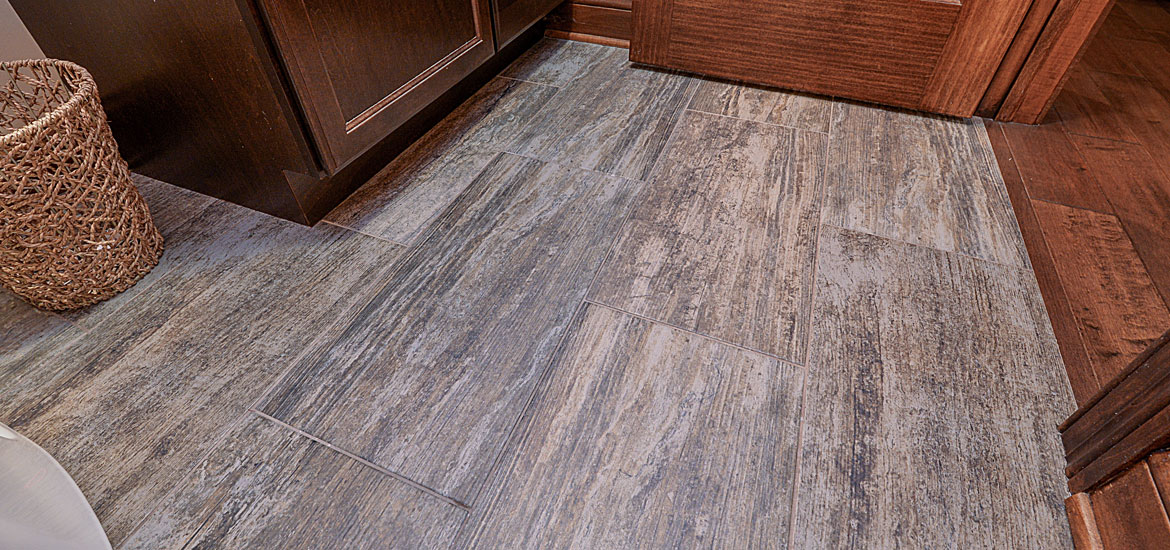 Wood-Look Tile
Wood-look flooring is in HUGE demand right now and for a good reason! It's available in a variety of colors, tile sizes, and "wood grains" that will create a customized floor tile for any home décor or design; which can effortlessly bind together several different styles of rooms.
Make your choice! Here's what is currently trending for YOUR perfect wood-look tile:
Brick, mosaic, and hexagons.
Short, narrow planks.
Clean, contemporary tight-veined wood grain with color contrast.
Traditional and rustic with authentic, natural looking edges, chips, scrapes, and marks for a pronounced texture.
Are you sold? Go ahead, try it in any space. Wood-look tile always works and (bonus) it's durable.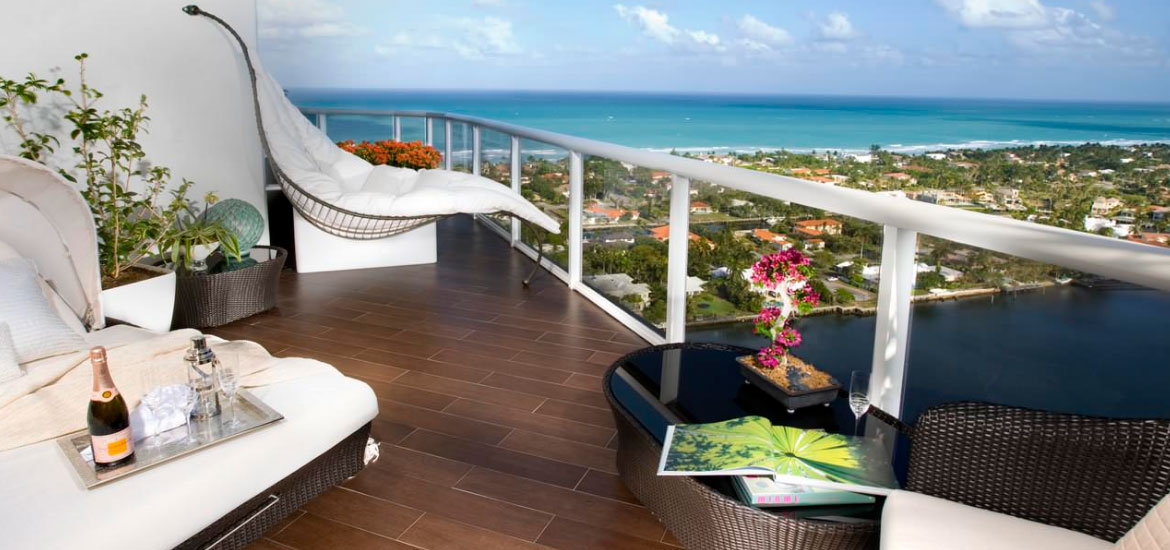 Outdoor Tile
Indoor AND outdoor. It's all the same when it comes to outdoor flooring this year. Tile is being produced with twice the thickness in stone, wood, and a cement-look that can be installed in the kitchen, as well as the patio.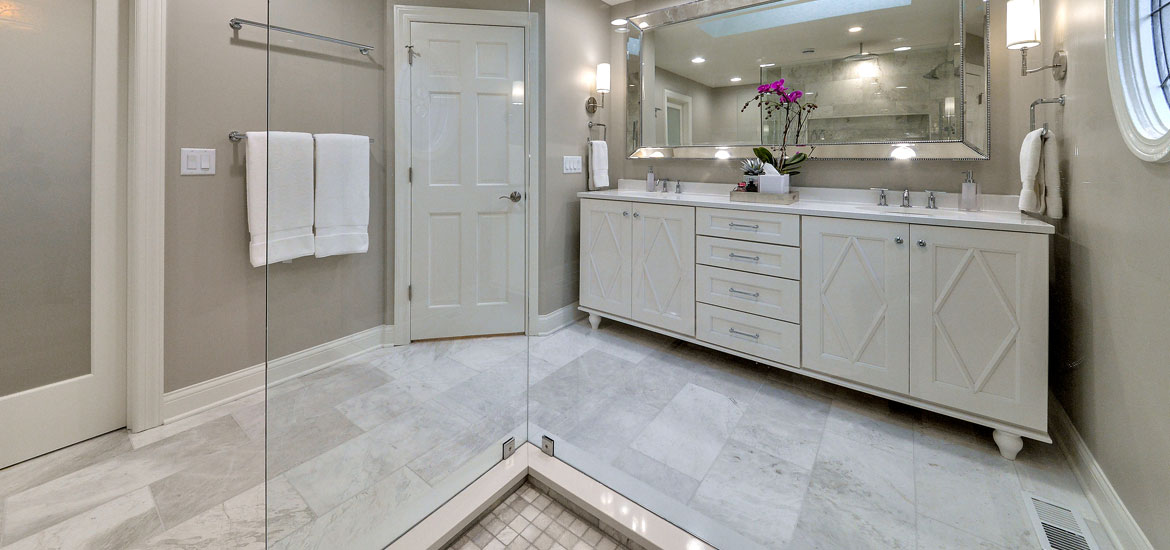 Stone, Ceramic and Marble
If you're going to finally try marble-style tile, go with the classic white, although color marble will be trending too if you're feeling neutrally adventurous: gray, beige, black, and brown.
Stone-style and ceramic-look, as well as cement-style tile are in style because unlike wood grain, these three materials are flat and, for the most part, monochromatic. But where these tile trends lack in color, they'll make it up for it with unique, different sizes and shapes for interest. We would be remiss to not mention the color blue, which is making wild waves in the tile world.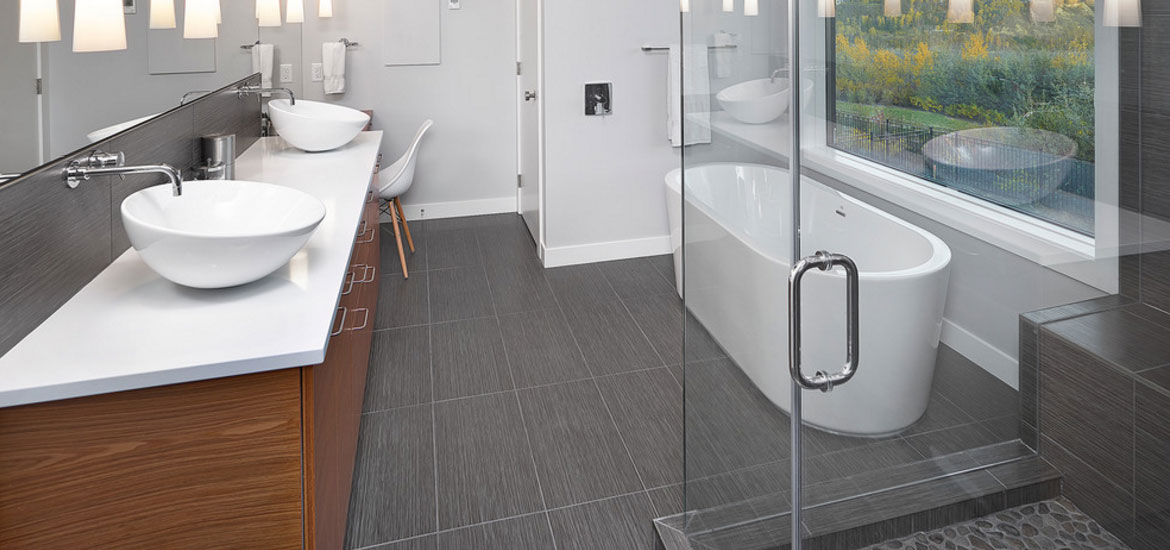 Fancy Fabric Tile
Is this a dream? Nope, this is for real! The fabric replica tiles are soft, subtle, cozy, yet still tough, sturdy, and easy to clean up. After all, it's still tile that looks like fabric. Awesome.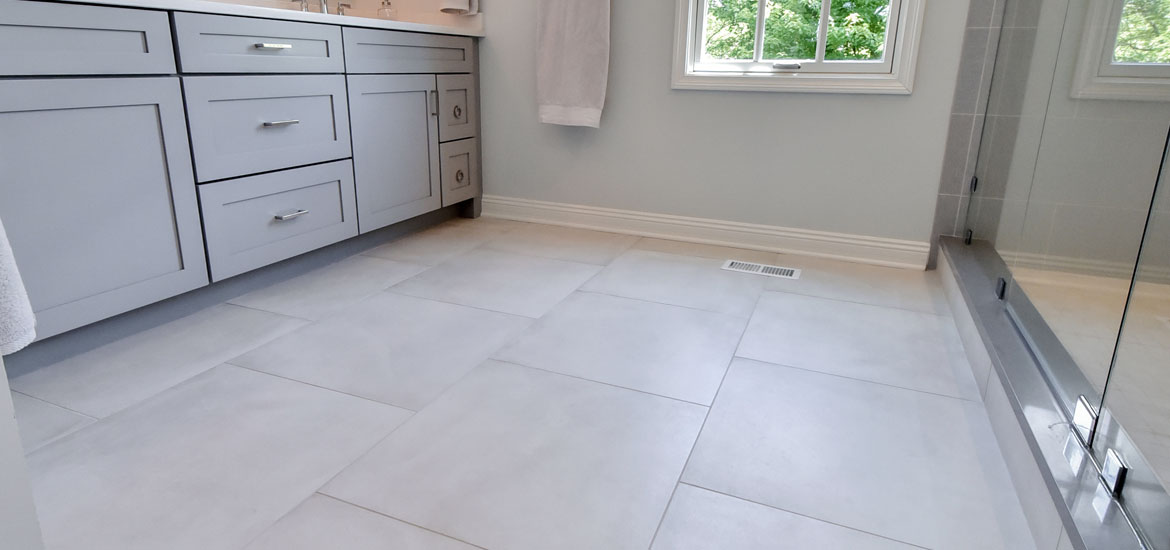 Gray, White and Espresso
We are seeing three neutral colors duking it out, but each is appealing to different kinds of decorators.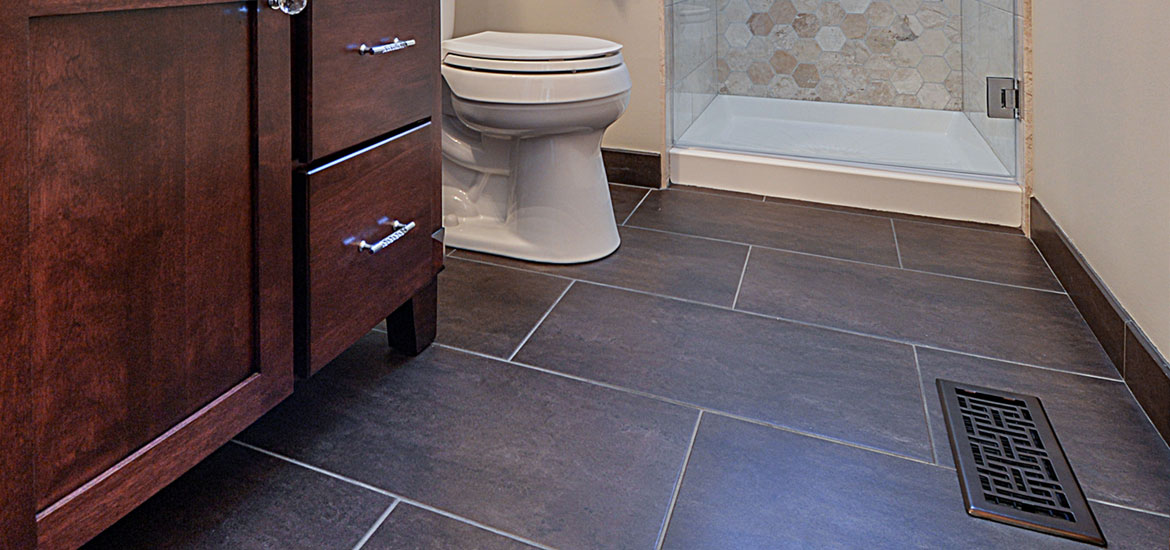 Gray seems to be a trend that is laying down and staying for a while, but becoming a staple color in floor tile.
White tile sticks around throughout the years because it creates the effect that it is known for: it brightens up a room and makes it look larger. Also consider: white wood-look tile and blonde wood-look tile.
Espresso is an extreme shade of brown. It's bold, and dark, and this close to being black. A floor with espresso colored tiles is a must see.
Remember When We Mentioned Blue?
Well, we're mentioning it again because we need to include the wild card trend. We're mentioning this trend for the people who aren't afraid of trends. We're mentioning it for the people who love the color blue and can't wait to use it on floor tile.
If you want to use it, but don't want to go overboard, use it in the bathroom where it will be more expected and isn't as dramatic as an entire aqua tiled kitchen floor.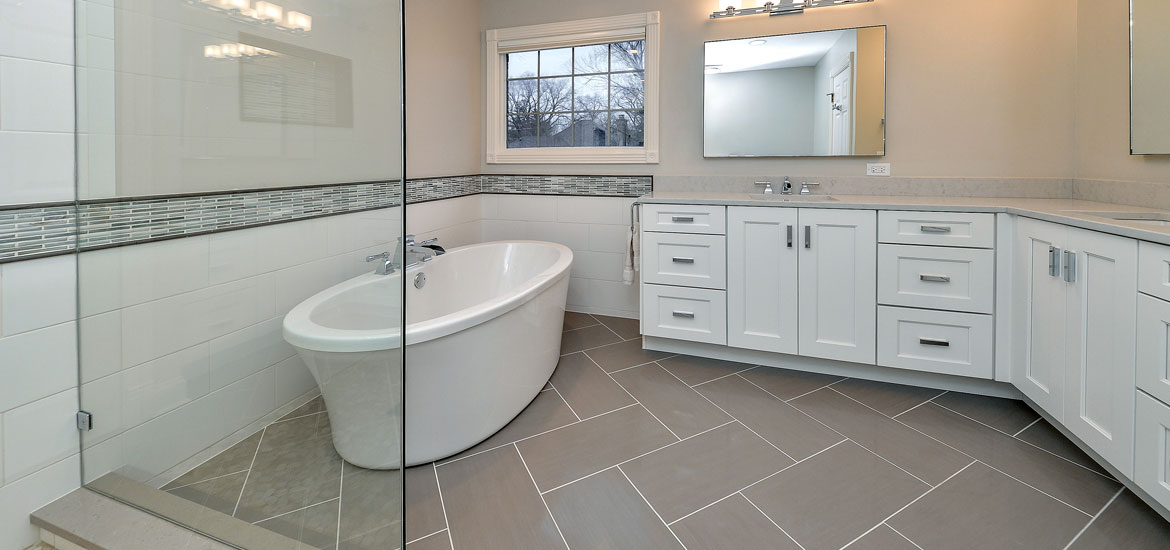 The Shape of it All
We're excited to see shapes and patterns make their way from the walls to the floors. It certainly creates some personalized and unique tiling combinations: feel free to experiment with a slew of options. Anything goes!
Herringbone: Each rectangular plank meets the other to create an extreme zigzag pattern.
Chevron: Angle each tile to create center point, like the letter 'V'.

Arabesque: Shaped like a lantern and it was very popular on tiled walls last year. These tiles are part of the mosaic trend, mentioned earlier.

Subway: Modern, contemporary, and urban this tile is as much about the space in between the tiles as it is about the tile themselves.
And beyond: Hexagons, octagons, and even more abstract shapes.
Large, Wide and Charmingly All Mixed Up
The wide plank tile trend is here for the long haul and for good reason: this specific size of tiles makes a space look bigger and provides the ever popular modern style: clean and simple. To add some unexpected detail to this look, mix up floor tiles of different widths. This makes the floors stand out no matter if it is done in a pattern or randomly.
Take some time to check out these trends and update a tired and boring floor in your home today!
Other Great Articles to Read: