North Aurora Kitchen, Bathroom and Basement Remodeling
Chicago Suburbs | Kane County
General Contractors North Aurora Illinois and Home Remodeler North Aurora
Looking for home remodeling in North Aurora? When it comes to North Aurora Home Remodeling & Renovations, Sebring Design Build is the company to call. We compile all your revamping ideas and make it a reality right before your very eyes. Whether you are interested in remodeling your basement, bathroom, living room, kitchen or add on a brand new space or wing, Sebring Design Build makes it happen. In fact, we can offer you woodwork and options for intricate designs that are brand new in the market, updating all your home's nooks and crannies in the process.
No matter what remodeling and renovation ideas you have in mind and whether your thoughts veer towards building sidewards, downwards or upwards in North Aurora, Sebring Design Build has the solution you need. Whether your home was built last year, yesterday or a century ago, Sebring Design Build will be able to make your ideas real. Whether there is a large degree of deterioration or you just want a color or a space alteration, the next viable step is to give us a call.
Your ideas become a reality with seamless space adjustments and interior design that will not interfere with your home's theme. We understand the foundations underneath your home and know where it is safe to rebuild, renovate or redesign and where it is better to leave a post standing. This is why we have been in the business year after year.
There is just nothing like another set of eyes to have when you want to make alterations to your space for living. Sebring Design Build just brings a fresh perspective to everything. We get a feel for exactly what it is you want and never make a move without your signed consent. We also know that there is nothing quite as refreshing as walking into a home you re-designed all by yourself, with us behind you. The good vibes simple spill over into every aspect of your family's life.
There are so many reasons to start the renovation process. Not only will you improve the comfort of your living spaces, but you also get to enjoy living areas better. You can fix current issues of safety and health if these exist.
You can also increase the cost and value of your home for future selling purposes. You can increase the cost of energy efficiency and make great decisions that will affect your electric bill immediately. Your house can become updated and you can prepare your house for selling at a higher price than you shelled out. All this is possible for North Aurora Home Remodeling and Renovations.
Gone are the days of procrastination and putting the thing off. Sebring provides you with a contractor you are at ease with so that your dream space starts to happen while at the same time leveraging all costs for your convenience. Whether you are set to buy a home or aim to increase the current house value of your property, we can get it done just for you.
North Aurora IL Remodeling Project Photos
Regarding our previous work, the outcomes speak for themselves. We have constructed new bathrooms, enlarged existing kitchens, and even added extra family rooms to houses of various sizes. We can assist you in investing in a total makeover or a modest room refresh, providing distinctive effects and a space you will adore.
Naperville IL Master Bath Remodel Project Photos
Bryan Sebring
2023-09-25T13:34:25-05:00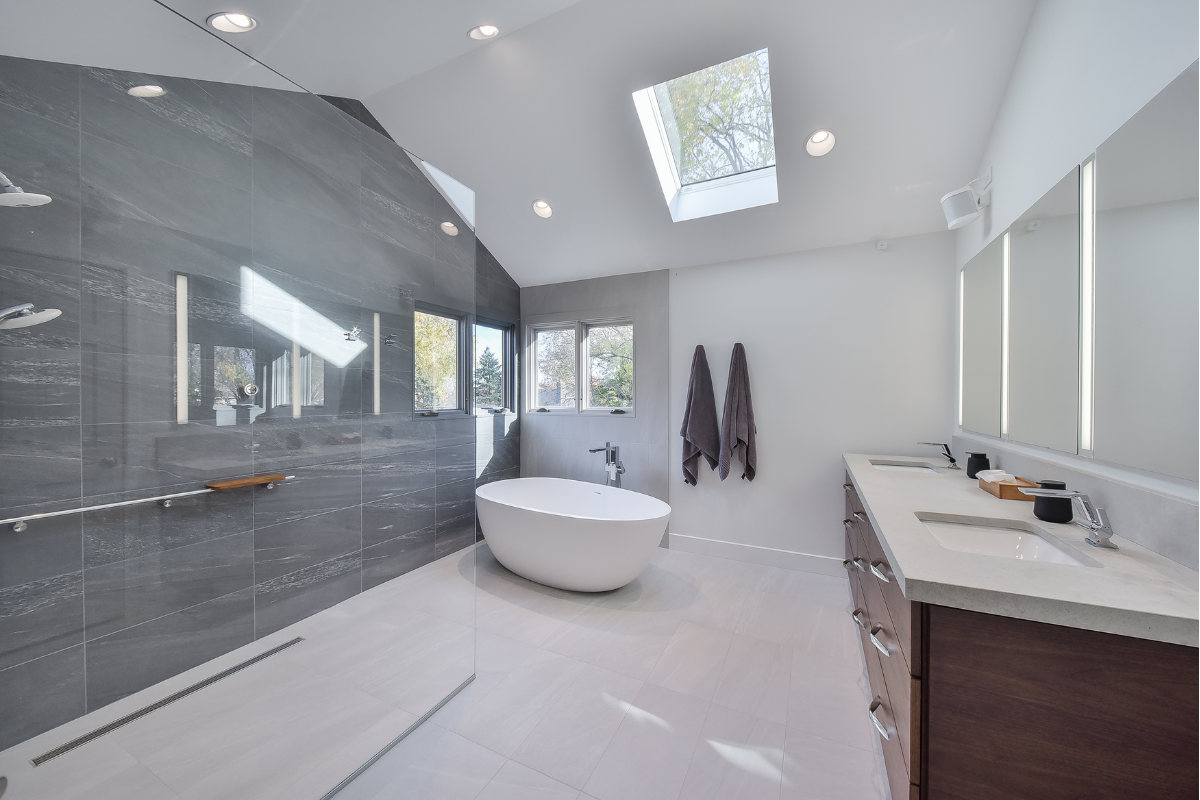 North Aurora Remodeler Reviews
" As soon as I had a meeting with Bryan Sebring and he drew up an initial proposal, I knew I was done shopping for contractors. When you meet someone that you know you can trust implicitly to assist you with major decisions and send you to good suppliers, and whose staff you can trust in your house for 8 weeks without any homeowner supervision, your decision transcends price… "
" I would highly recommend Sebring! All those that were involved in my home remodel were both professional AND nice. Bryan provided all services that were expected and on some occasions went beyond with what was necessary just to make us happy. Thanks Sebring! "
" My experience with Sebring felt right from the start – I felt comfortable and at ease from the first meeting and throughout the entire project. The entire team was extremely friendly and professional and always helpful! They were prompt in answering questions and returning calls and very accommodating. They were clean and courteous and respectful, which I truly appreciated. I would definitely recommend using Sebring!! "
" We used Sebring to remodel our bathroom. They were very professional and the end result is just beautiful! Everyone was prompt, courteous and very skilled. The price was very fair. Justin, in particular, went out of his way to make sure everything was perfect! I highly recommend Sebring! "
Kitchen Remodeling North Aurora Illinois
These days, who doesn't watch episode after episode of Iron Chef, Master Chef, and even Cake Wars? With all the cooking and baking shows becoming more and more popular, it is no wonder you want a kitchen upgrade. The fact is that more and more people love spending time at home cooking up fabulous meals in their own kitchen. Not only does that help cut costs from the funds you save eating out at fancy restaurants, but you also get to apply all the YouTube cooking hacks you just learned.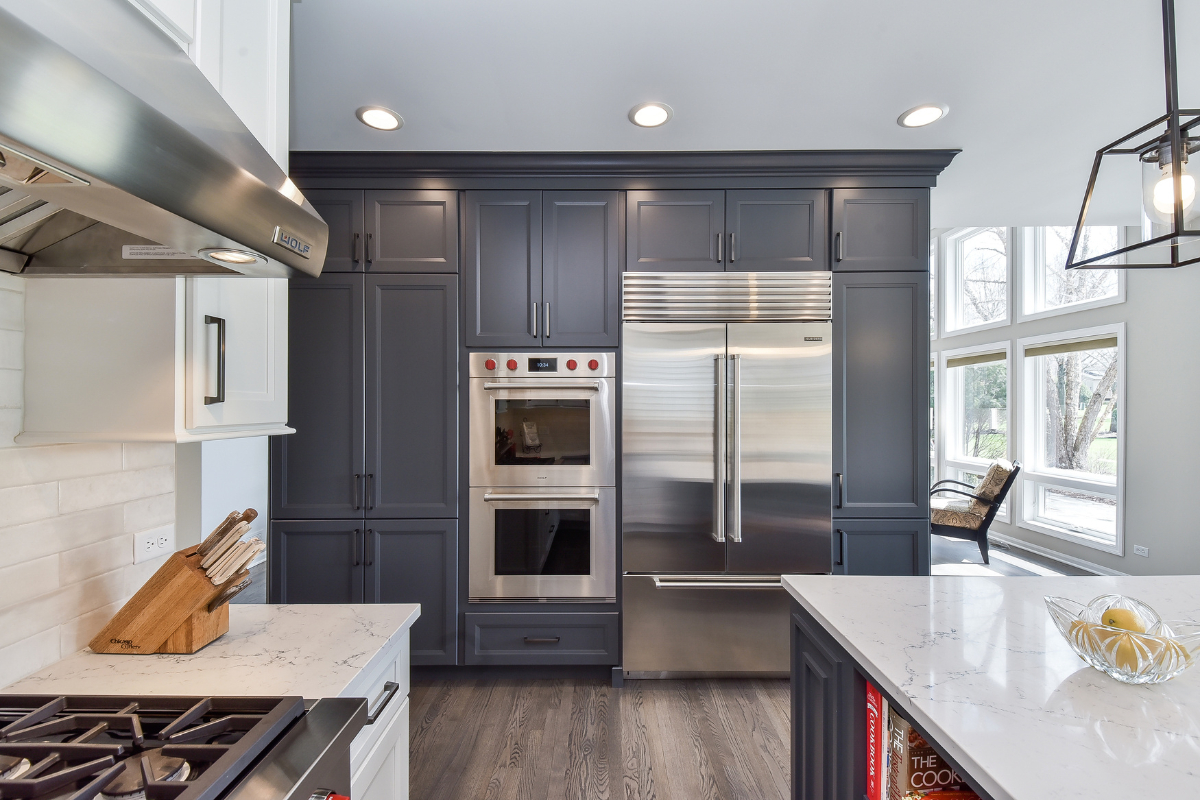 Your dream kitchen can become a reality when you get in touch with Sebring Design Build. We work with what you want. We know that compared to every other room in your home, the kitchen gets the most people, the most attention, the most activity, and the most love.
Indeed, it really is the heart of the home. Kitchens have evolved to become more than just a space for cooking. They have become a space for dining, entertaining, doing homework and school projects The kids tell you the best and the worst things that happened to them today at school in the kitchen. Indeed, the kitchen is where great memories get built.
Quality North Aurora Kitchen Remodeling
Sebring Design Build understands the foundations that were used to build homes in North Aurora. This is the reason why we are the company to call to begin living your best life ever, all from the comforts of home. There is no need to put something as important as your kitchen remodeling in the hands of newbies. Why risk your kitchen? Sebring Design Build makes sure that the job gets done from start to finish. We value repeat clientele and you will understand this first hand when we finally begin the remodeling process.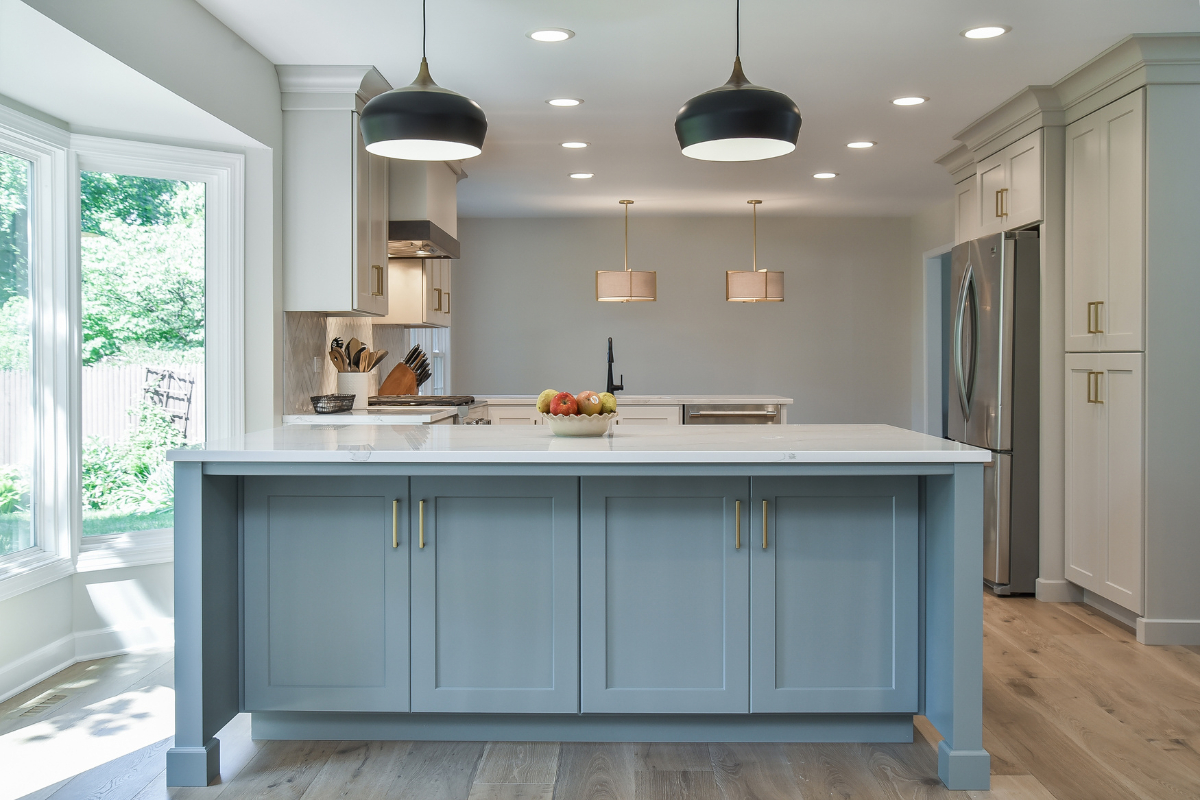 Imagine how different you will feel once you get that kitchen island put in. You can add in a nook for homework, a mini coffee bar, and even a breakfast nook. We can take the current elements of your existing kitchen and add enhancements. One thing we can promise you is that the finished project will look exactly as good as it did on the drawing board. From the counters to the floor and even the lighting beneath the cupboards as well as the back-splash, Sebring has you covered
What Sets Sebring Apart From Other Design Build Companies
You can also opt for a stainless-steel modern kitchen where no kitchen appliance can be seen exposed. All your appliances can be re-designed to match the counters and the walls. You will love walking into your brand new kitchen each and every morning as your top of the line coffee maker makes you a cup of coffee on your very own coffee bar. No matter what look you are going for, in North Aurora, Sebring Design Build is the answer.
North Aurora Bathroom Remodeling and Bathroom Design
North Aurora Illinois
Are you seriously considering bathroom remodeling in North Aurora? Renovating a bathroom invariably results in a fresh new look. Imagine starting each and every day afresh. Walking into your brand new-looking bathroom that has a color scheme you absolutely adore. You can soak in warm, relaxing sudsy water in the new mini-Jacuzzi you just installed.
As a matter of fact, you can revamp your entire bathroom to exactly what you had in mind. Whether you love Victorian, industrial, modern or minimalist, or if you want to have storage spaces involved in every corner of your bath, Sebring Design Build can make your ideas real. When you have an overabundance of toiletries, towels, back scrubs and plush bathrobes, you can now start bathroom remodeling to fit your lifestyle. No more compromises! Sebring Design Build is your solution to a bathroom that finally meets your every need.
Planning Your North Aurora Bath Remodel
Whether you have a master en suite or a simple powder room, the heart of your bathroom remodel needs to be functionality. Sebring Design Build can give you the latest tips to improve drainage, lighting and gain storage. One great way to save a few space inches over a shallow-ish vanity is to have your medicine cabinet recessed.
You might even want to brighten up your bathroom by installing recessed light fixtures and include a couple into the shower area. Adjust your bathroom's mood by installing a dimmer switch. Do you want functional or aesthetic lighting for your mirror? Are you shaving or doing make-up or both? When you do tons of close-up work near the bathroom mirror, bright lights will bring your work closer to perfection. At the very least, you will be able to see exactly what you are doing.
Large frosted glass shower windows, when done properly, are a great feature. Use plastic handles on tilt and turn window so these don't rust. Believe it or not, wall-hung toilets have grown more popular these days. Not surprisingly, these save space because their tank hides behind your wall. What a great way to save yourself some space! Have your tiles sloped properly so that you get traction and easy drainage?
Remember that smaller tiles are the norm but larger tiles are gorgeous. These days, the options for a gorgeous bathroom are simply endless. Sebring Design Build can show you the endless possibilities for your bathroom remodeling. We can come up with the final verdict together. One thing is for sure, it is going to be something you will absolutely fall in love with.
Why Choose Sebring For Your North Aurora Bathroom Renovation
When you are not quite sure about what new look you want for your bathroom but are sure you want a new look, bathroom remodeling will do wonders for your mood and for your home. Remember, new buyers, look at bathrooms first. They check the water, the faucets, and look at bathtubs. Imagine their reaction when the first thing they see in your bathroom is a gorgeous Jacuzzi. This will sell your home at the price you want faster than you can say "please flush the toilet."
North Aurora Basement Finishing and North Aurora Basement Remodeling
Have you been giving a basement remodeling in North Aurora some serious thought? Do you sometimes feel as if you are the star in Stranger Things while you are in your basement? There is no longer a need to dread the inevitable journey down your dark, damp basement. From crawling insects, spider webs to nameless, unidentifiable odors, How could you, or anyone, look forward to this? Besides being a space most people simply pretend does not exist, there are more than a few reasons you might want to consider finishing your basement interiors.
When you have a basement, a growing family that needs more and more space is not a valid reason to move to a larger home. in other words, you don't have to start going house hunting just because your older-by-one-year child decided that they suddenly need their own space just because. When you have a basement, bathrooms and bedrooms can be added to accommodate more demanding family members, a guest room or even a new space with a separate entrance you can rent out. Depending on how big your basement is, you can remodel your basement to expand your living space.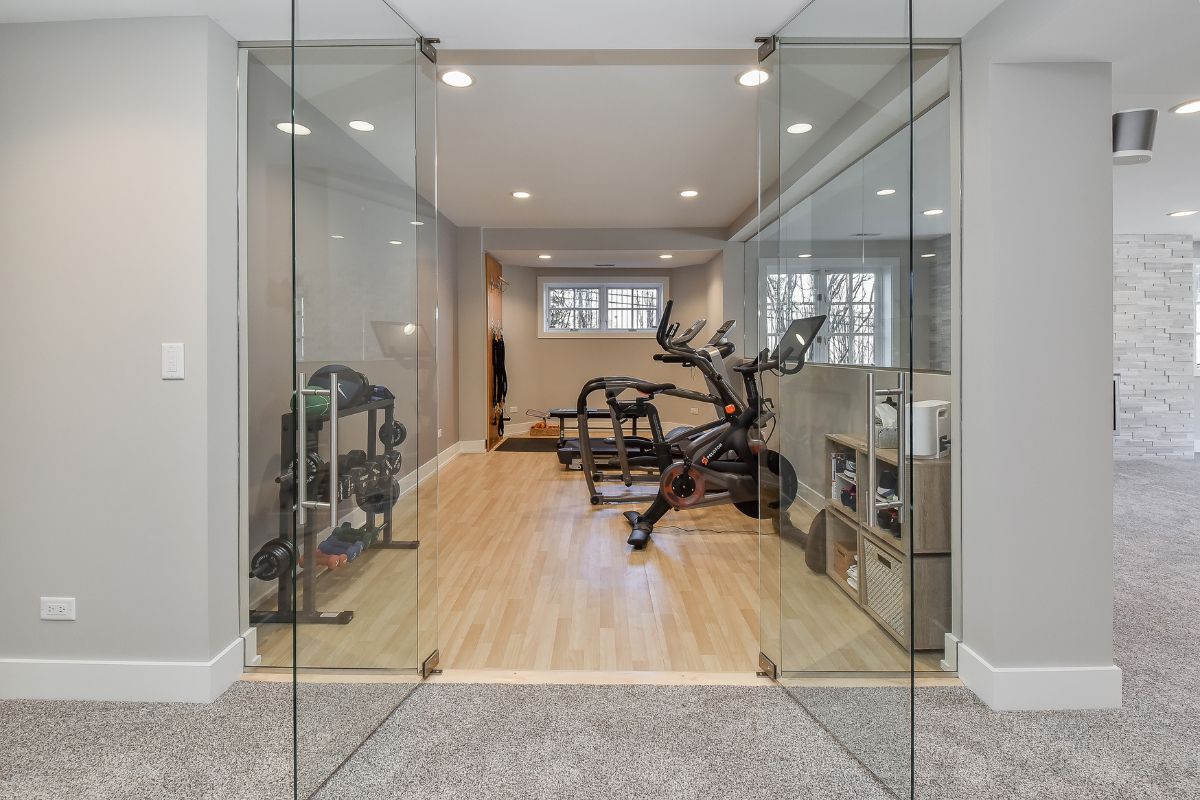 Typically, the square feet your basement takes up is the same as your entire upper floor. This means that you can increase the quality of your life when you add in a play place for the younger kids, a bedroom for the demanding older kid and even a home gym that can save you thousands of dollars having to enroll in a gym membership somewhere else.
You can save travel and time when you workout at home. Plus, you can even add in a new entertainment space and cause basement-envy among all your friends. Make every nook and cranny Instagrammable and watch your friends' virtual jaws drop at the amazing transformation your basement became.
Believe it or not, no matter how much you spend on remodeling your basement, the cost is leveraged by the great increase in the value of your home. Aside from adding in usable space, the possibilities of being able to earn extra income through Airbnb cannot be denied. When you have extra square footage enclosed within gorgeous walls, the options are limitless. You can have the following areas installed in your existing basement:
In-law Suite
Family Recreational Room
Home Gym
Additional Family Room
Sports Lounge or Bar
Arcade
Home Theater
Wine Cellar
Organized Space For Extra Storage
She Shack
Man Cave
Child's Playroom
Home Office
Guest Bedroom
Teens Hangout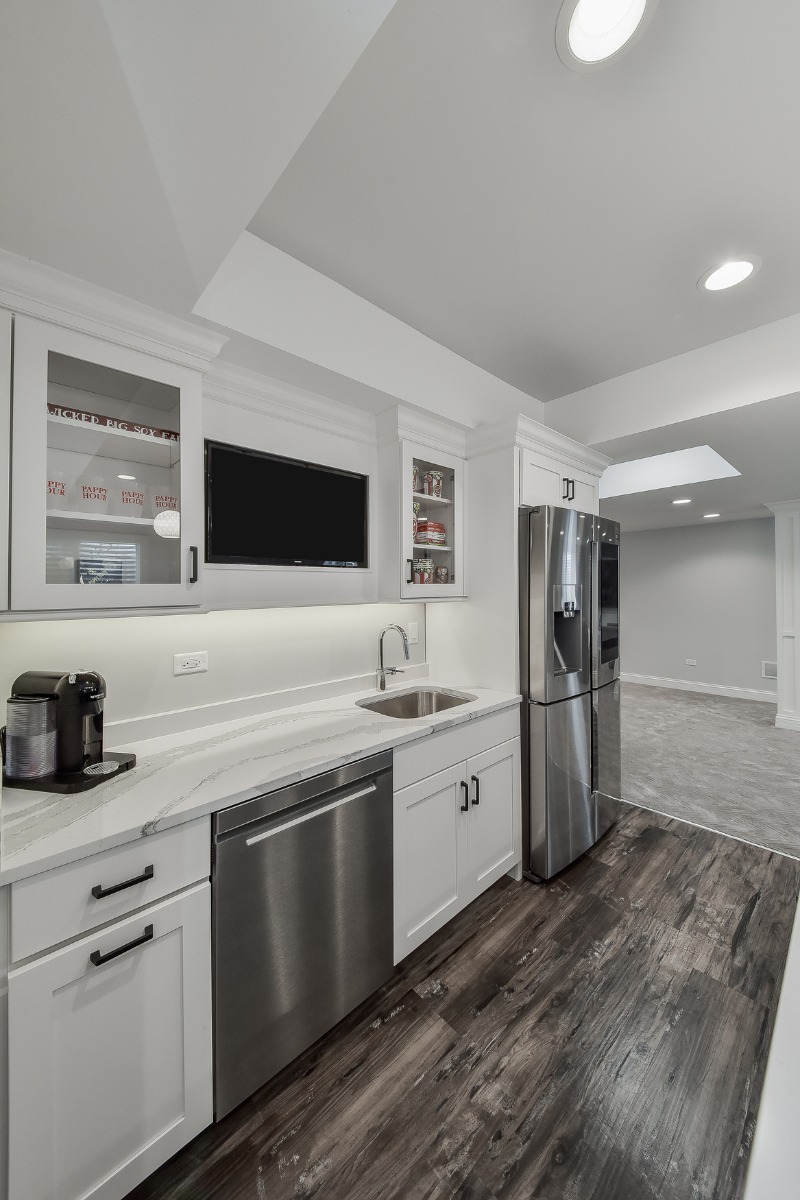 Plus, you save tons of cooling and heating costs when you finish and insulate your basement. Higher energy use comes from unregulated humidity and temperature in the basement. A finished basement equals a more energy-efficient home overall. You end up with a better, greener environmental footprint in the process. This is a great reflection of who you are as a person, a good example for the kids to emulate, and a great selling feature that new home buyers will appreciate. Sebring Design Build makes all your ideas come to life.