HOME REMODELING IN AURORA, IL
CHICAGOLAND | WESTERN SUBURBS | DUPAGE COUNTY | KANE COUNTY | WILL COUNTY
CERTIFIED AURORA HOME REMODELING
Certified Aurora Remodeling Company
Sebring is a licensed and insured contractor in good standing with the City of Aurora Building & Permits Office and  we take care of submitting all of the necessary documentation to the city for each project.
Helpful Aurora Remodeling Costs Links
These pricing pages are to provide a starting point for people at the start of the remodeling process.
AURORA HOME REMODELING & RENOVATIONS
Over time, many homeowners tend to get bored with the look of their homes. In fact, as a homeowner, you may also want extra space for the family. In order to make sure your home look appealing and more functional, you should focus on home remodeling. When it comes to homes in Aurora IL, you can choose from a wide range of options. We take care of all kinds of renovations to give a completely different look to your home. Before you hire us for the project, you should determine specific needs, requirements and budget.
During your home renovation project, it's very important to incorporate various design elements in each room. This is considered to be the most important factor to make sure there's continuity in the home. While looking to change the aesthetic appeal of your home, this is crucial. We offer high quality services to create a remodel that looks perfect for your home. When you give us a call, we talk through your house to get a clear idea about the available space in the home.
It's worth mentioning that we check every room to determine the exact impact of renovations in the home. When you're clear about the scope of the project, you can give us a call. Our professionals will be happy to help you right away. They will consider various factors and important elements to come up with the perfect design for your home. Some of our common services include:
Whole Home Remodeling
Aurora Kitchen Remodeling
Aurora Basement Remodeling
Aurora Bathroom Remodeling
Attic Remodeling
Mudroom Remodeling
Single Floor Remodeling
Room Additions
Regardless of the scale of the project, our professionals make sure you receive great value for the money. We make sure after the remodel of your home; the living space looks more functional and aesthetically appealing.  In the last few years, we've taken care of a wide range of remodeling projects in Aurora IL.
When you consider renovations and remodels, you can definitely rely on our reasonable prices and exceptional services. We always focus on design and functionality to make sure our customers always remain satisfied. Our high customer retention rate speaks for itself.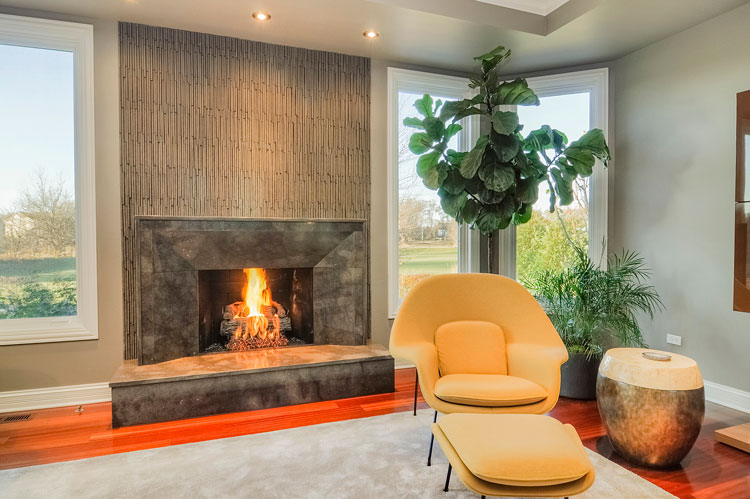 WHY HIRE US TO DESIGN AND REMODEL YOUR AURORA HOME
For years, we've been renowned for our dedicated and committed staff members. We hire only skilled, qualified, experienced and reputed professionals. Before we start working on the project, we discuss everything with you. We focus on your specific needs and requirements. Whether you want the property to look modern or classic, we will offer the best services. We make sure you don't experience any problems during the course of the project.
We consider every renovation and remodeling project to be extremely important. With our commitment and dedication, we're always able to deliver the best services. Regardless of the projects, we always offer high quality services. We don't consider any project big or small. Each project is important for us.
For a long time, we've been offering exceptional services to customers in Aurora IL. This has allowed us to build a strong reputation in the market. We've had a good customer retention rate that speaks of the trust customers have shown towards our company. We're always just a phone call away.
BUDGETING YOUR RENOVATION
AURORA HOME REMODELING PROJECTS
Kevin & Julia's Basement Remodel Pictures
Bryan Sebring
2019-07-08T09:06:18-05:00
SCHEDULE YOUR CONSULTATION
WHAT OUR CLIENTS IN AURORA SAY ABOUT SEBRING
" As soon as I had a meeting with Bryan Sebring and he drew up an initial proposal, I knew I was done shopping for contractors. When you meet someone that you know you can trust implicitly to assist you with major decisions and send you to good suppliers, and whose staff you can trust in your house for 8 weeks without any homeowner supervision, your decision transcends price… "
" I would highly recommend Sebring Services! All those that were involved in my home remodel were both professional AND nice. Bryan provided all services that were expected and on some occasions went beyond with what was necessary just to make us happy. Thanks Sebring Services! "
" My experience with Sebring Services felt right from the start – I felt comfortable and at ease from the first meeting and throughout the entire project. The entire team was extremely friendly and professional and always helpful! They were prompt in answering questions and returning calls and very accommodating. They were clean and courteous and respectful, which I truly appreciated. I would definitely recommend using Sebring Services!! "
" We used Sebring Services to remodel our bathroom. They were very professional and the end result is just beautiful! Everyone was prompt, courteous and very skilled. The price was very fair. Justin, in particular, went out of his way to make sure everything was perfect! I highly recommend Sebring Services! "
FREE REMODELING 101 E-BOOK