KITCHEN REMODELING IN HINSDALE IL
CHICAGOLAND | WESTERN SUBURBS | DUPAGE COUNTY | KANE COUNTY | WILL COUNTY
HINSDALE KITCHEN REMODELING AND DESIGN
There is nothing like a cozy warm kitchen to welcome you home after a long day.  Beautiful colors and stylish cabinets can draw away your stress like magic. A beautiful kitchen is a place where the entire family can come together and where you can spend your weekends cooking up your favorite recipes.
If this does not describe your kitchen, then it is time to do some kitchen remodeling. A well-designed kitchen can be a major source of happiness and relaxation. It becomes the center of a home, a place for nourishment as well as joyful gatherings. If your kitchen does not feel bright and happy, there are things you can do to change that.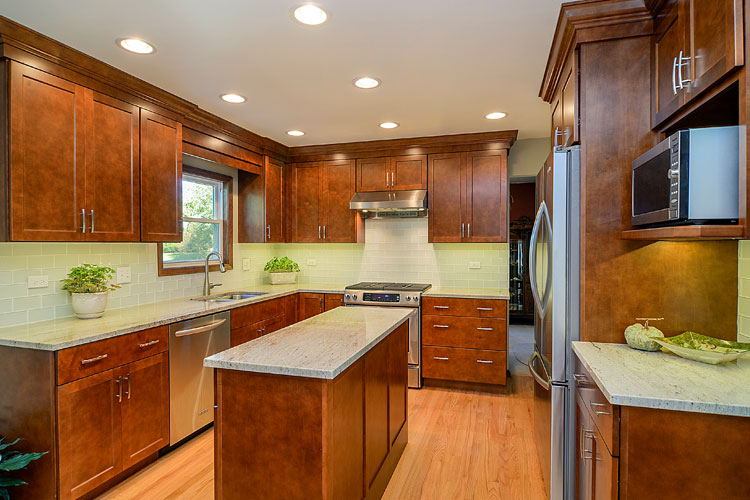 WHY HIRE SEBRING TO REMODEL YOUR KITCHEN IN HINSDALE
Sebring Design Build has been lucky to see firsthand the joy on our clients' faces as we present their new kitchens to them. A space that was previously dull and cramped transforms into a bright, beautiful and happy place. We are more than glad to do the same for our Hinsdale customers.
Hinsdale Kitchen remodeling requires both brains and brute. The process of creating a dream kitchen requires knowing how different colors work together, how various materials fit different uses and how to unite all aspects into one beautiful project.  This is an art.  It requires the best of skills and a lot of experience. At Sebring Design Build, we have plenty of both.
We start with an extensive consultation process finding out exactly what our client wants. We even help with some creative ideas. The end result is a remodeling strategy that has a definite timetable and is within budget.
We take the planning part very seriously, as this is where all the art happens. We decide, in collaboration with the client, the best colors and materials for their project.  Our aim is to come up with a kitchen that fits our client's preferences, fulfills their needs and is easy to maintain.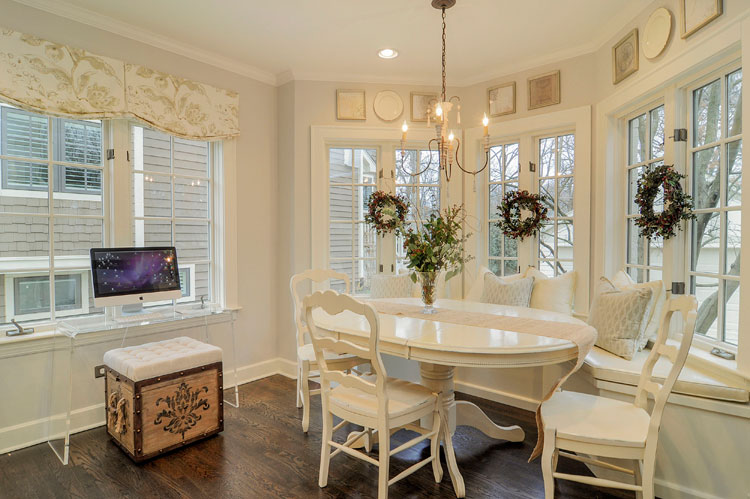 QUALITY HINSDALE KITCHEN RENOVATION
There is so much to consider when remodeling a kitchen and so much can go wrong without proper planning. It is not just the color of the walls; you also have to consider the flooring material, what cabinet design to get, the amount of light coming in, placement of utilities, fire safety and so on.
Bringing all these elements together under one comprehensive remodeling plan requires plenty of experience. Sebring Design Build has been around for more than 15 years and in that time, we have handled hundreds of Hinsdale kitchen remodeling projects. We have encountered almost every problem and we have employed creative solutions to see each project to a successful end.
Our kitchen remodeling services in Hinsdale come with a guarantee of nothing but the best. When we take on your project, we apply our experience, integrity, expertise and professionalism to make it a breath taking success.
Call or email us today to set up a free, no-obligation consultation. Let's build your dream kitchen together.
BUDGETING YOUR KITCHEN IN HINSDALE, IL
HINSDALE KITCHEN REMODELING PROJECTS
Tom & Marcy's Kitchen Remodel Pictures
Bryan Sebring
2019-05-21T11:17:11-05:00
SCHEDULE YOUR CONSULTATION
WHAT OUR CLIENTS IN HINSDALE SAY ABOUT SEBRING
" Sebring Services is an outstanding home remodeling company. They recently completed a significant first floor remodel for our home. Sebring's workmanship was excellent. They completed our project on time. Additionally, our project manager was very attentive. We are very happy with the results! I would recommend Sebring Services to others. "
" When we first contacted Bryan Sebring of Sebring Services we felt a comfortable connection to his approach to our kitchen plans. We could not have experienced a better group of highly skilled people to remodel our kitchen. . .

. . . No matter how many changes we made there was never a problem. The quality of work was outstanding. Everyone who comes over is in awe of our kitchen. I tell everyone how wonderful Sebring Services is to work with and would recommend them enthusiastically to everyone. . . "
" We hired Bryan to remodel our outdated kitchen. We got several estimates before deciding on Bryan's company. He gave us a written estimate, as well as a detailed step-by-step timeline of when the work would be performed and who would be doing the work. He has a competent project manager who came by at least twice a week to check on the work, and to see if we had any concerns or issues. If for some reason something was delayed Bryan himself called us to explain the delay and to give us a completion date.

He helped us design our space and gave us information on where to shop for cabinets, appliances, tile, granite, etc. He worked with us each step of the way. His entire team is professional and respectful of your wants and individual circumstances. A few months after the job was completed we had a concern about something so we contacted Bryan. He came out with his project manager to talk with us, and the very next day he sent one of his best employees out to take care of our concern. He stands by his work no matter the issue or time lapsed from completion of the project. We were very happy with the job and have been loving our new kitchen. "
" My experience with Sebring Services felt right from the start – I felt comfortable and at ease from the first meeting and throughout the entire project. The entire team was extremely friendly and professional and always helpful! They were prompt in answering questions and returning calls and very accommodating. They were clean and courteous and respectful, which I truly appreciated. I would definitely recommend Sebring Services!! "
FREE REMODELING 101 E-BOOK