There are so many cool possibilities when remodeling your child's bedroom.  This is why Pinterest has become so popular for creative moms.  Whether you want to create a calm space for your child to relax and do homework or a private place to play when friends are over, you will be sure to find ideas that express your child's personality.  The best part of designing this space is that there are no rules.  You don't have to worry about designing a space that is cohesive with all the other areas of you home.



Add a Theme and Include Your Kids in the Designing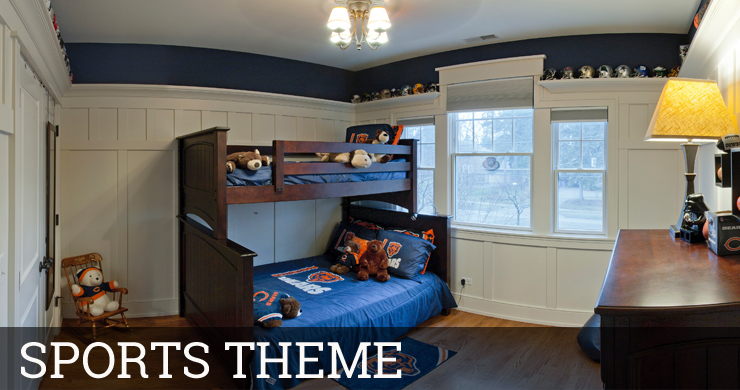 The number one piece of advice I can give you to creating a space they will love to call their own, is to include your child in the beginning stages to make sure they love the room you design.  Incorporating a theme into the room and using bright bold colors that will bring out their personality is key.  From a sports theme to a princess castle, whatever the decision, it will be the starting point for all your creative ideas.



Add Decorative Details
Installing crown molding can be a nice added detail in any room.  But adding board and baton or bead board wainscoting will transform a room into a bright inviting space.  If you paint the wainscoting with semi-gloss paint, it is washable for those dirty hand prints that inevitably end up on the wall.
Add Bright Colors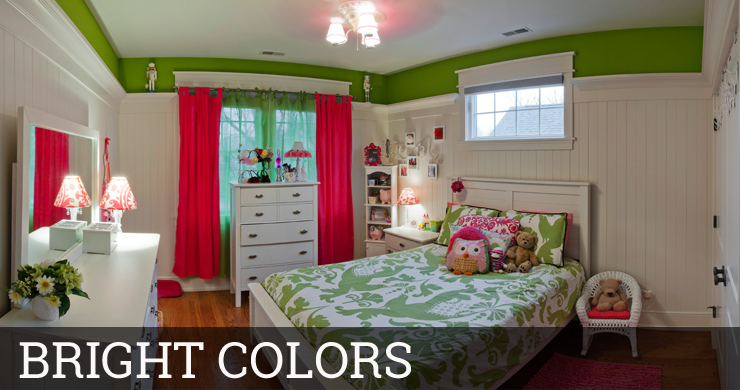 The atmosphere of the room will be created by the color you paint your walls.  Bright vibrant colors are really popular for little girl's rooms.  You can tie in an accent color by using the curtains or bedding as a focal point.  Make sure to balance the space and not use too many large pieces of furniture.  By accessorizing the bedroom with different textures, patterns and colors that complement each other, you will create a comfortable space that your child will want to hang out in.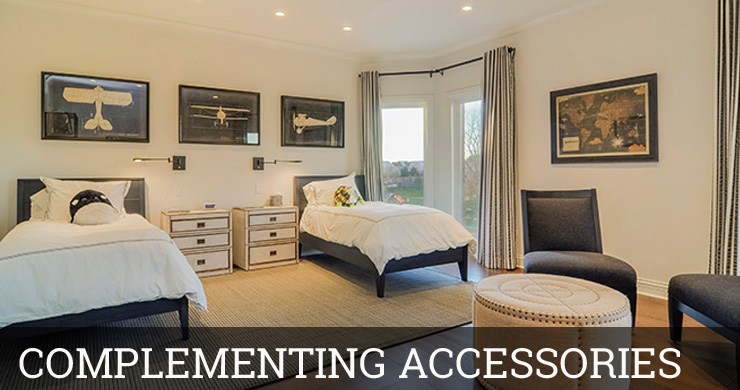 If you decide to redesign this space with your child, you will not only create a space that they will make memories in, the process of designing the room itself can create many fun memories as well.  Check out our bedroom design portfolio for great ideas.