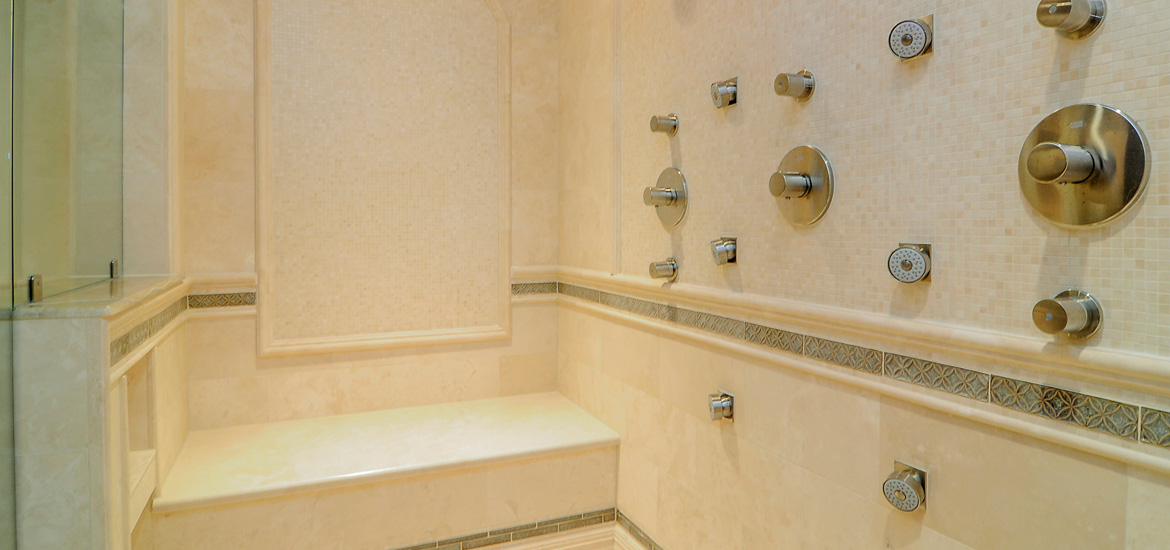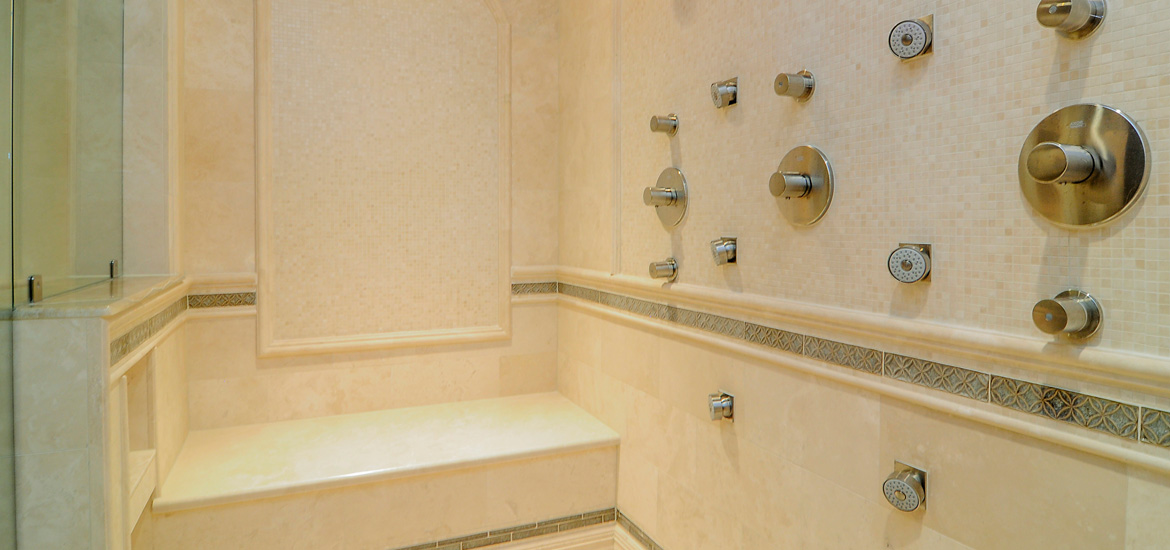 Heading into fall, many homeowners pack up the lawn chairs, close down the barbecue and insulate the water spigots. For northern states, fall, winter and spring can be four to eight months of cold outdoors and lots of board games indoors. Homes need serious functionality to get families through the dark months. Homes that function well and soothe the senses at the same time are homes that can keep family members happy no matter how long the snow blows. One area where a home can provide solace and calm in a cold world is the bathroom. Bathroom remodeling projects can be both a financial and a sensory investment.



Financial Investment
When considering starting a bathroom remodeling project, the potential for a financial return on the investment (RoI) is always a significant factor. A common adage in the building industry is that "kitchens and baths sell houses". That may be true, but over developing a bathroom beyond the style of the house can often result in a reduced RoI or put off potential buyers altogether. By carefully considering the local market characteristics, the condition of the local residential real estate market, and the quality and extent of the work to be performed, homeowners can add value to their homes now that will eventually be paid for by future owners.
Keep any remodeling effort within the scope and scale of the neighborhood. Home values are often set in comparison to comparable ("comps") house values in the area. Adding value well beyond the local community will probably not be regained through a sale.
Finally, fixing a structural issue or design flaw is more likely to gain a high RoI, when compared to an improvement that is geared solely towards enhancing the present owner's personal taste. Projects that promise the best RoI are kitchen and bath remodels, which have the potential to recoup as much as 80% of their cost.



Sensory Investment
Once the decision to renovate is made and the budget is set, the real adventure begins. Thousands of options are available in local stores and online for tubs, sinks, flooring, tiles, and anything else that goes into the wet room. At the recent Kitchen and Bath Industry show, the top five bath trends were revealed. No matter the actual cost of the materials at the show, your local hardware or big-box store has comparably beautiful options available:
1. High-Tech Twists
No longer just a room with a tub, the bathroom can be fitted out with aromatherapy and audio systems, "chromotherapy" (the use of mood-enhancing colors), and even refrigeration for cosmetics and wine.
2. Full – Sensory Showers
Multiple shower heads, water from overhead and three walls (set high or low – or both) provide a plethora of stream options to wash off the worst winter cold. Built-in sound systems, more aromatherapy, and steam add to the ambiance, which can all be all controlled by the LCD screen mounted on the wall by the door.
3. Resource Savvy Fixtures
Dual-flush toilets and low-flow shower heads and faucets contain the amount of water used at any one time. An additional option for a sensory shower (above) is an adjustable water pressure setting, so you can indulge in the experience of a full waterfall without wasting all that precious resource.
4. Hands-Free Faucets
An afternoon play date with a crowd of kindergartners makes this option especially appealing. Enhanced sensors prevent inadvertent activation.
5. Disappearing Functions
To enhance a minimalist feel, furnishings and fixtures are concealed behind smooth facades. You don't know they are there until someone shows you, by turning the linen closet 90 or 180°, or sliding the "bench" over to reveal the commode.
Note that the design features that were the hit of the show weren't all based on enormous expense. Yes, a fully outfitted sensory shower may be a bit pricier than the budget suggests, but some clever plumbing, wiring and carpentry can create a very similar result at a fraction of the cost.
This fall is a great time to enhance both your enjoyment of your home and its resale value by renovating your bathroom. When winter arrives, your steam shower and favorite music will be waiting to soothe your aching, snow-shoveling bones. When you're ready to get started, contact us.