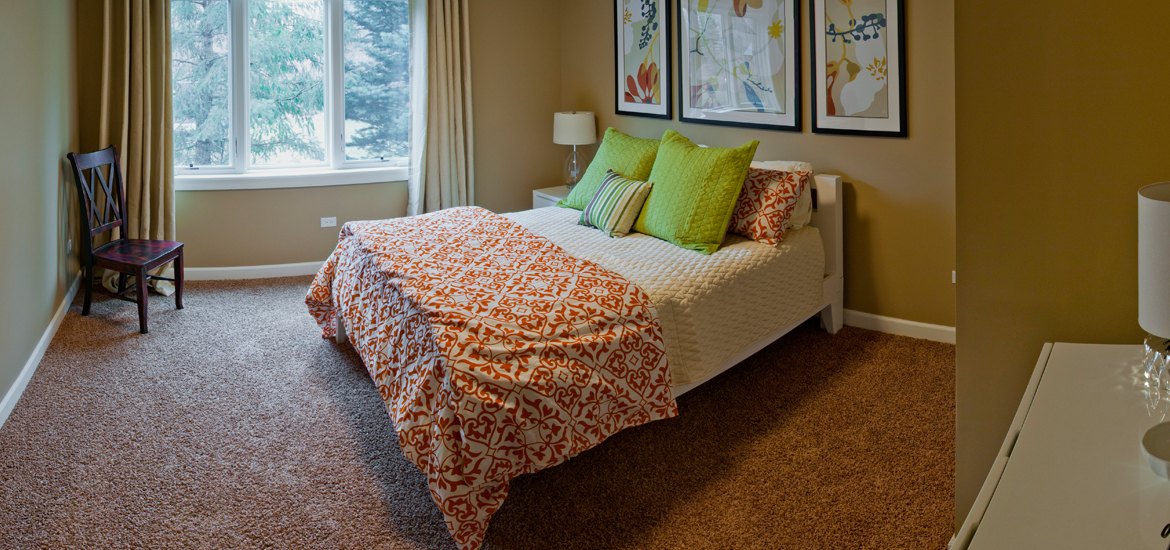 It might have never crossed your mind to turn your basement into a bedroom during your basement remodeling project, but if you have a teen in the house, it might be a good idea. These are a few reasons why many parents of teens make this type of remodeling decision and find that it's a great idea, and why it might be a good idea for your family.  If you need additional help planning your basement project, take a look at another article we wrote, "Basement Planning from the Ground Up".



Provide Some Peace and Quiet for Your Family
No matter how good your teen might be, there is a good chance that he or she has started making a lot more noise in the past few years. Whether your teen likes to play a musical instrument, invite over a lot of friends or just listen to music a little or a lot, more loudly than you and the rest of your family might like, a basement bedroom can help with the problem. Then, the rest of the family won't be subjected to nearly as much noise, especially if you focus on soundproofing during your basement finishing project.  Take a look at our basement gallery photos for additional ideas.
Provide More Space
Now that your teen is getting older, his or her twin-size bed probably isn't sufficient anymore. Plus, your son or daughter probably has more "stuff" than ever before, such as sporting equipment or musical instruments. A regular-sized bedroom might not be big enough to house all of this "stuff" without creating a cluttered and uncomfortable mess, but a basement bedroom might provide more space.

Create a Cool Hangout
Although your teen's friends might eat up all of your food and make a little bit too much noise, you probably feel good that your son or daughter and his or her friends feel comfortable hanging out at your house.



If you create a basement bedroom, you can create an even cooler hangout space. For example, you can put in a couch or other seating, and you might even have enough room for a pool table or table tennis table. Then, your teen's room is sure to be the new favorite hangout for all of his or her friends, which can make you feel more comfortable since you'll always know where your teen is and what he or she is up to.
This Pinterest article will be very helpful for additional ideas.
Offer Some Privacy
As your teen has gotten older, he or she might be demanding more privacy than ever before. This is completely understandable when you think about all of the changes that your teen is going through, but it can be difficult to provide this privacy with a regular bedroom, especially if this bedroom is located near your room or the bedrooms for your other kids. With a basement bedroom, your teen can enjoy a little bit of privacy while still being close to the rest of the family.
Plan for the Future
As your teen gets older, there's a chance that he or she might still need that basement bedroom. If your teen lives with you while going to college, it will be nice for him or her to have a more private and adult-like space. Plus, it's always nice to have a private bedroom for young adults who might need to move back into your home temporarily, such as after college but before finding a great new job. Plus, even if your teen doesn't need it later, your new basement bedroom is sure to make a great guest room in the future.



As you can see, creating a basement bedroom for your teen can be a great decision. To find out more about what is involved in this type of project and to get started, contact us. We would love to talk to you more about getting your basement ready for this project.