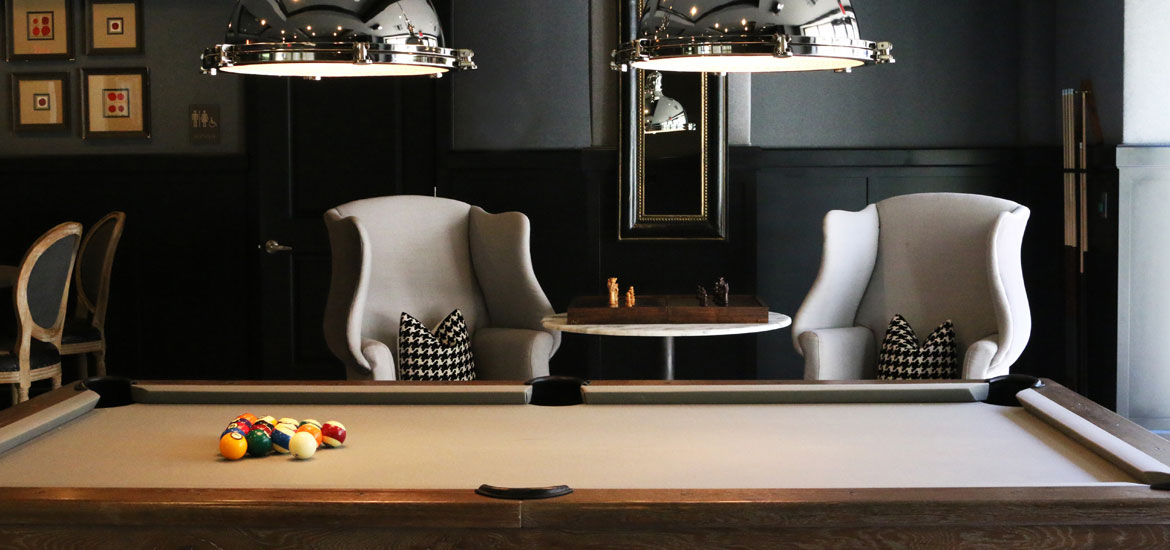 Basements often receive a bad reputation. They are known as damp and uninviting not really a place you would want to spend your time. Yet, by implementing these 7 tips you can transform your basement into a cozy place to relax!
1. Lighting
One of the biggest challenges any basement remodel is lighting. Depending on how far underground your basement is, you may have few or no windows. Then, the size of these windows may also pose problems. If they are too small they may not let in any light at all.



Due to the lower light levels, you will most likely have to improvise. The best way to do this is by combining overhead lighting with lamps. There are several different options when it comes to overhead lighting. You could install can lights with dimmers to create a cozy atmosphere. Then again, if the air needs a touch of circulation then you could install a ceiling fan with a light instead. You can also purchase many ceiling lights with unique styles. If you enjoy artsy decor, why not go for faux incandescent light bulbs or hanging light fixtures which resemble lanterns.
Once you have decided on your overhead lighting, you can then consider lamps. Both floor lamps and table lamps are good options for your basement. If you have side tables beside your arm chairs or couches, then a table lamp can add an extra touch of warmth to your room.
2. Create a Den
One of the best ways to make a basement cozy, is by crafting it into a den. Think a cozy couch, comfortable armchairs, and plenty of blankets and pillows. Yet, before you can focus on choosing armchairs, blankets or pillows, you need to make sure your basement is fully renovated. After all, sitting in a room with exposed concrete and un-insulated walls is not very cozy or relaxing at all. Once you have taken care of updating and insulating your basement, you could even install a fireplace, that way you and your loved ones can all gather around the fire on a chilly winter's night. For a more modern comfort, consider adding electronics as well, that way you and your loved ones can relax together in the evening and catch up on your favorite shows or movies.
v
3. Install a Wet Bar or Kitchenette
Adding a small kitchen or kitchenette is another good way to optimize your basement living space. The ease of having a fridge nearby and a place to heat your food will encourage you to use your basement more often. If you are planning on eventually turning your basement into an in-law suite, then having this feature will make a world of difference as well. When an in-law suite has a wet bar or kitchenette then you can prepare meals in your own space without having to venture upstairs.
4. Add a Bathroom
Adding a bathroom to your basement is another way to update and refresh this part of your home. It doesn't need to be a full 4 piece bathroom with tub, shower, sink and toilet either. Instead, you could create a smaller powder room with just a toilet and sink. This is ideal if you don't plan on inviting anyone to live in your space that needs use of the kitchenette and an in-law suite.
If you do plan on creating an in-law suite, then you may want to consider adding a 3 piece bathroom with a toilet, sink, and shower. That way your in-laws won't need to use your bathroom every time they want to take a shower. It just makes everyone's life a little easier.
Related: 8 Top Trends in Bathroom Tile Design.
5. Add Warmth With Cozy Decor
Basements are often perceived as chilly and uninviting places, but they certainly don't have to be.  Especially when you have go through the trouble of renovating them. Your options for cozy decor will vary depending on the layout of your basement. For instance, if you have hardwood flooring, then an area rug might be the perfect touch. However, if your floor has carpet then an area rug could be redundant. If you enjoy tapestries, then adding a tapestry to your wall is an excellent way to make your basement feel warmer. Even when your walls are insulated, a tapestry can help to keep any extra chill from the walls from seeping into your space.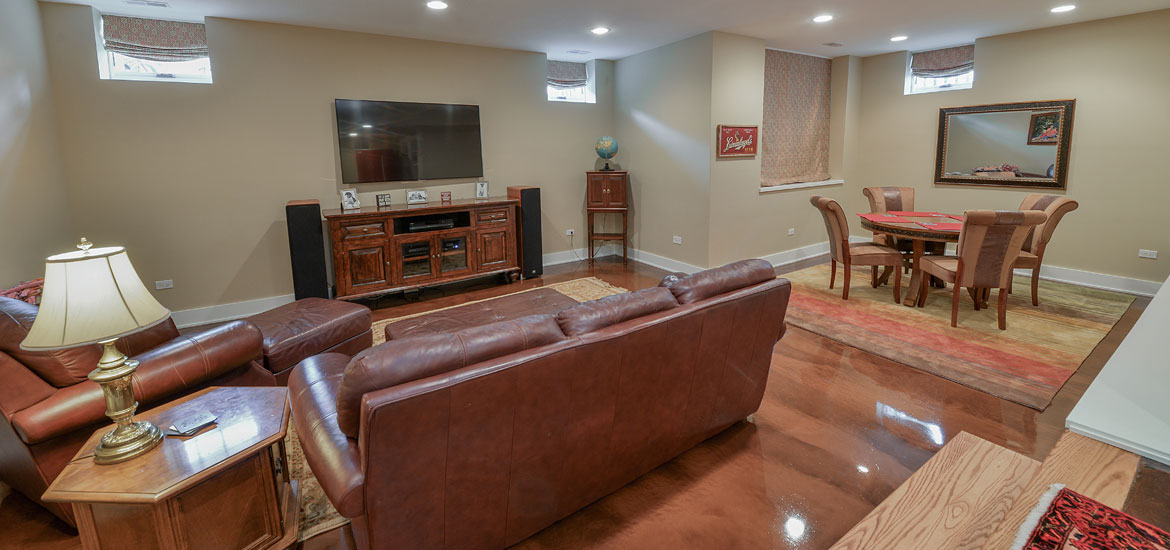 6. Heated Flooring
Everyone loves warm toes and there is no better way to keep your toes toasty, than by heating your flooring. Heated flooring is the perfect way to make your basement nice and cozy. There are two main types of heated flooring, in floor heating and electric radiant heating. Hydronic heating operates by using heated water in tubing underneath the floors. Electric radiant heating uses electricity to heat your floor. When trying to figure out which option is best for you, reach out to a professional, so that they can provide you with advice, personalized to your home.



7. Hobby Space
If you enjoy creating art, writing, or crafting things in a workshop then why not consider turning your basement into a workshop for your hobby space. If your basement has multiple rooms, then you could even split your basement into a den and hobby workshop.
Author Bio
Sarah Empey is a content writer for Bidvine, a UK service which helps connect you with local professionals, so you can complete your projects and spend more time pursuing your passions.
Check Out Our Other Great Articles: