Thompson's Station Kitchen, Bathroom and Basement Remodeling
Nashville Suburbs | Williamson County
General Contractors Thompsons Station and Home Remodeler Thompsons Station TN
Renovating and designing homes in Thompsons Station and the surrounding area is what we do best.
At Sebring Design Build, you'll always come first, from the initial phone conversation to the last touches on your home's exterior and interior. To see whether we are a good match for you, we will carefully and painlessly guide you through the process of determining your own preferences in terms of style, design, and budget.
Remodeling Thompsons Station
At Sebring Design Build, we believe in the power of communication. At every level of the project, we will work with you to ensure that your requirements and preferences are met, and we will do all in our power to make that happen. Regardless of scope or budget, each remodeling or renovation job is important to us because we see it as a one-of-a-kind opportunity.
Once our designers have all the information we need from you––including your chosen style, budget, and architectural preferences––we will produce a unique design plan for your home. CAD software may be used to make the creative plan official if you are happy.
Our design experts and Thompsons Station home remodeling professionals can help you realize your renovation ideas by helping you build the appropriate design plan for your house. There is nothing we can't handle when it comes to home improvement projects, no matter how big or little.
Bryan was born and raised in Glen Ellyn, Illinois and has been in the construction industry since 1993. He opened Sebring in 1999 and has been doing what he loves ever since; remodeling & home building while developing close friendships and lasting relationships with customers.
In 2020 Bryan decided to move the Sebring family to Franklin, Tennessee, a suburb of Nashville to support his eldest daughter Brye as she continues work with her record producers on her next song releases. In addition, Sebring has launched a second location and Bryan continues to travel between both locations.
Thompsons Station Project Photos
With the distinctive and outstanding results, our customers around the United States have been very happy. Whether you're looking for a newly built kitchen, a room extension, or a simple bathroom remodel, we've got you covered.
Naperville IL Master Bath Remodel Project Photos
Bryan Sebring
2023-09-25T13:34:25-05:00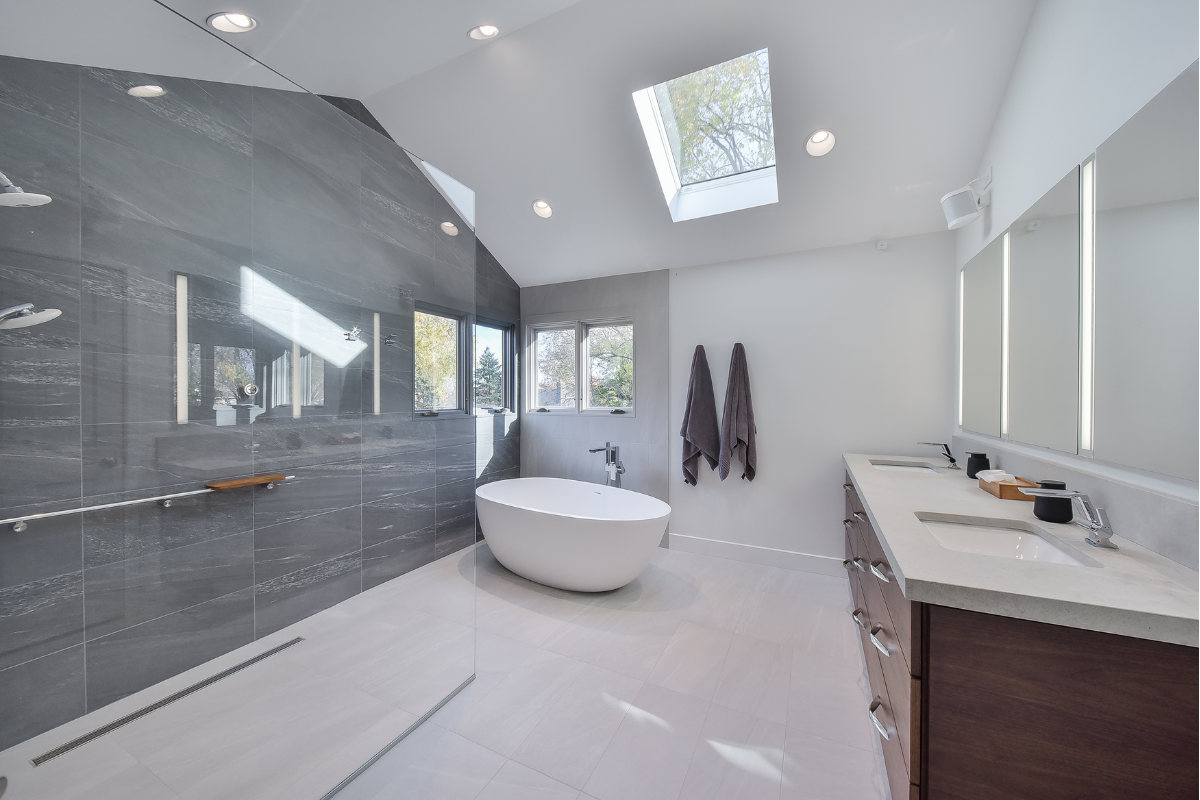 Thompsons Station Remodeler Reviews
Don't just take our word for it; read what some of our prior customers had to say about us. Having worked with many contractors in the past, we've learned to keep our clients' needs at the forefront of all we do. In order to meet the needs of every new client, we provide tailored and personalized design plans.
Our clients are the foundation of our success. Quality renovation services in Tennessee may be provided thanks to the positive feedback we've received from our previous and current customers.
We are aware that you have other alternatives in Thompsons Station when it comes to home renovation and design. However, you should go with Sebring because of the special attention to detail and dedication to complete client satisfaction that distinguishes our team and services.
Why do so many clients choose Sebring Design Build over other contractors? As a resident of Thompsons Station, you know you have many options when it comes to home remodeling and renovation. Our design, build, and customer service teams are one in a million because we are not satisfied until you are.
" As soon as I had a meeting with Bryan Sebring and he drew up an initial proposal, I knew I was done shopping for contractors. When you meet someone that you know you can trust implicitly to assist you with major decisions and send you to good suppliers, and whose staff you can trust in your house for 8 weeks without any homeowner supervision, your decision transcends price… "
" I would highly recommend Sebring! All those that were involved in my home remodel were both professional AND nice. Bryan provided all services that were expected and on some occasions went beyond with what was necessary just to make us happy. Thanks Sebring! "
" My experience with Sebring felt right from the start – I felt comfortable and at ease from the first meeting and throughout the entire project. The entire team was extremely friendly and professional and always helpful! They were prompt in answering questions and returning calls and very accommodating. They were clean and courteous and respectful, which I truly appreciated. I would definitely recommend using Sebring!! "
" We used Sebring to remodel our bathroom. They were very professional and the end result is just beautiful! Everyone was prompt, courteous and very skilled. The price was very fair. Justin, in particular, went out of his way to make sure everything was perfect! I highly recommend Sebring! "
Kitchen Remodeling Thompsons Station Tennessee
There are numerous everyday tasks that depend on having a functional kitchen in your house or apartment. In addition to serving as a location to store and cook your daily meals, the kitchen is often used as a place where the whole family may congregate at the end of a hard day. Kitchens are a great area to show off your new home to guests and neighbors when they visit for a housewarming party. It's only fair that you enjoy cooking in such a beautiful space.
Your kitchen should be an expression of who you are, what you like, and how you want to live. From there, we work with your choices to develop a design that celebrates your way of life in every way possible. We can assist you in realizing your visions and bringing them to fruition in a way that surpasses your wildest fantasies.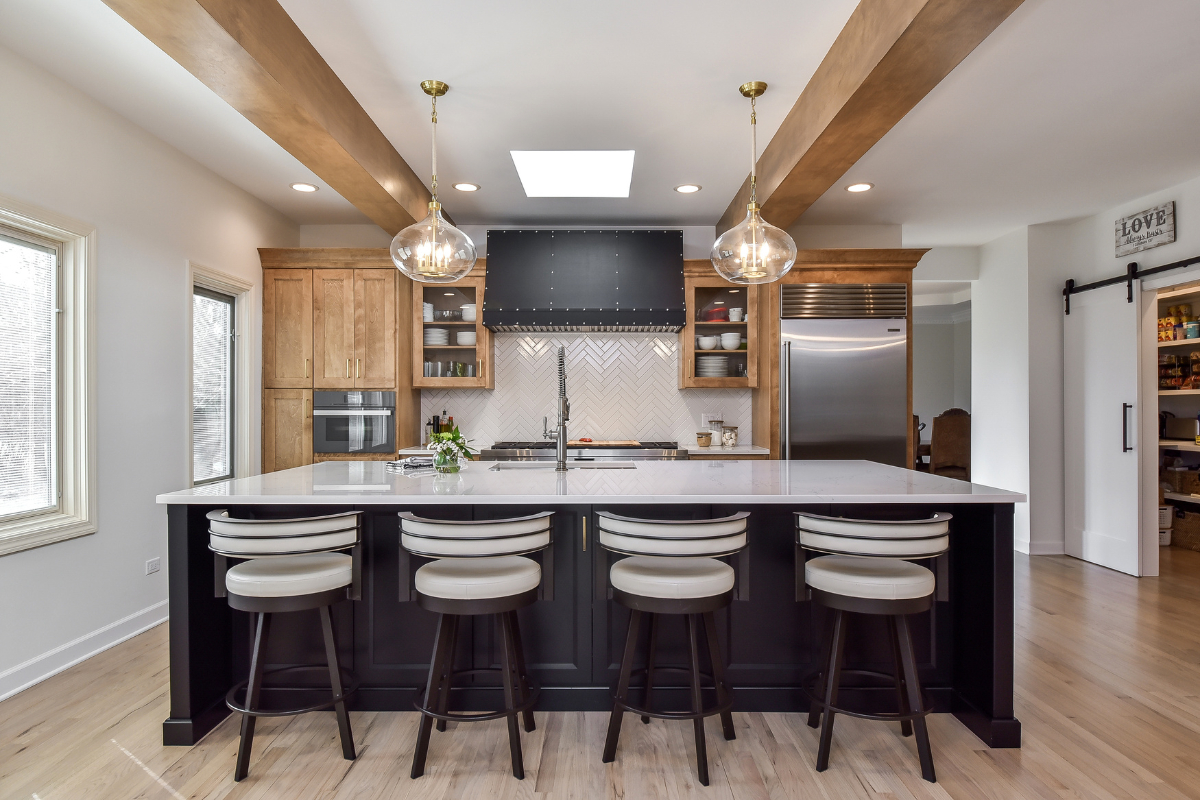 What is involved in a kitchen renovation in Thompsons Station? All of our remodelers provide custom designs and blueprints for every job, and they are here to help you every step of the way with guidance and supplies.
The following are just a few of the many services that you can anticipate from Thompsons Station, TN kitchen remodelers:
Refurbishment or installation of a kitchen island
Taking down walls to create more room
New countertops
Putting in new cabinets
Designs for flooring and countertops
Throughout Tennessee, we have executed several kitchen renovation projects of different sizes and scopes.
You have plenty of choices when it comes to redesigning your kitchen on your own. However, if you are sick of doing everything yourself, you may save a lot of time and energy by hiring a contractor who is willing to take the time to learn about your wants and needs. Investing in a project on your own might be rewarding, but you may not get all the advantages that professional remodeling work can provide.
When it comes to kitchen renovation, many Thompsons Station residents trust Sebring Design Build.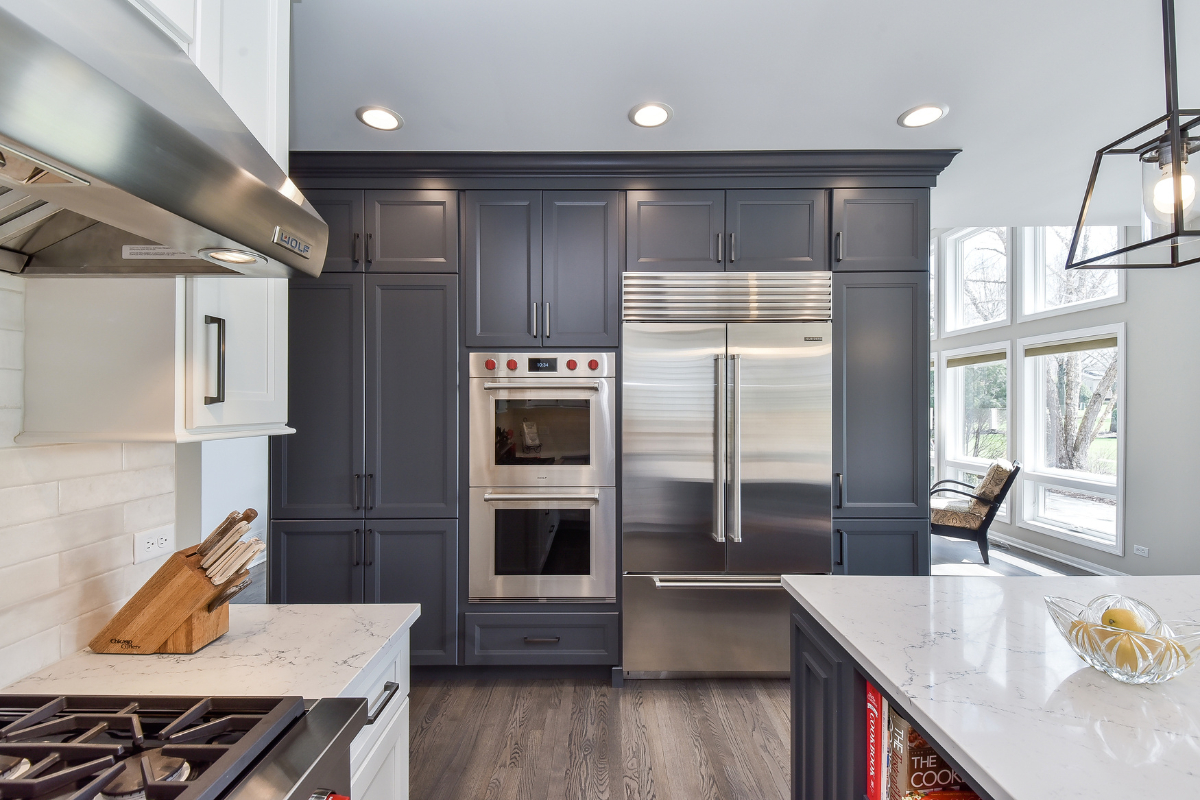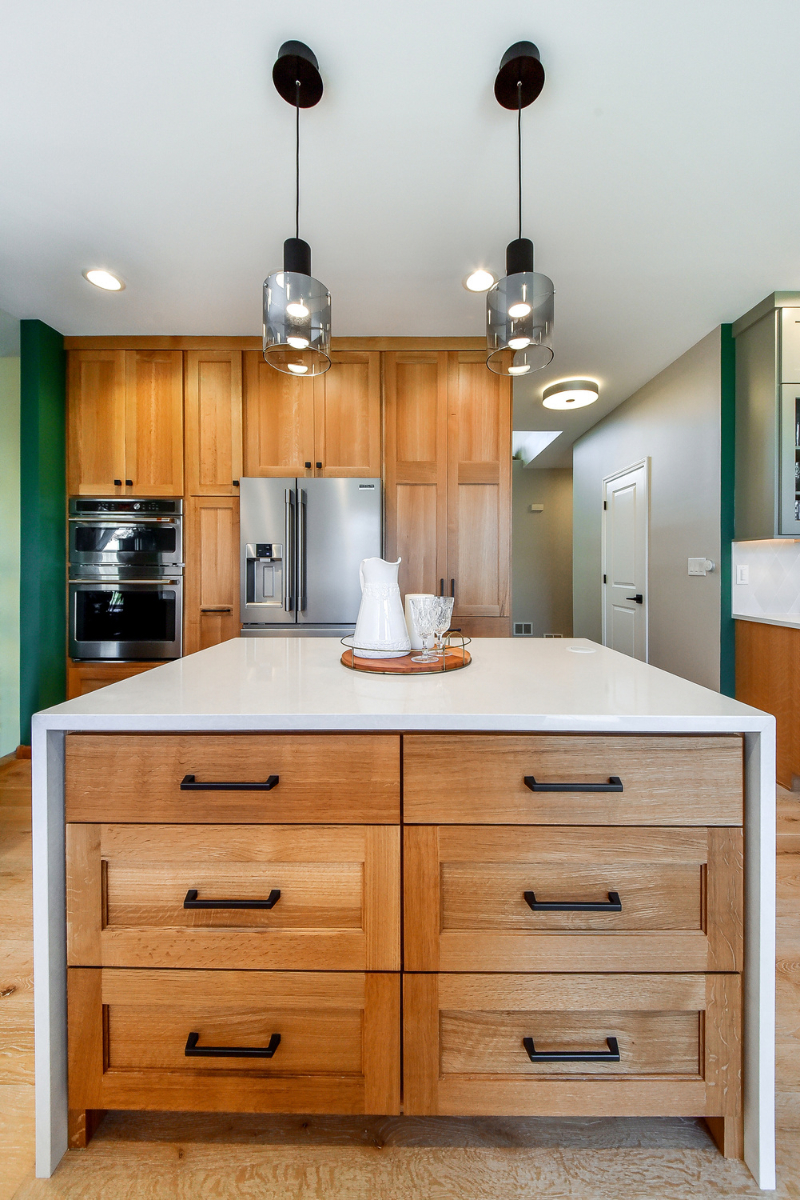 Why should you choose Sebring?
We've built a reputation as one of the most trusted kitchen renovation specialists in the region because we provide a wide range of construction and design services for any size job. Sebring Design Build promises that all of our work will be of the highest quality and endure for many years.
Your investment in a renovation project will increase the value of your property, not only because it's to your taste. Your home's worth will rise as a result of your long-term efforts. If you're planning to sell your Thompsons Station house in the future, you'll want to consider investing in new construction or improvements that may increase its resale value by several thousand dollars.
When you start your project with us, we'll assign you to one of our in-house designers, who will work with you to devise the ideal remodeling strategy. Creating a fantastic kitchen idea can be a team effort, and changes and requests may be made at any stage.
Improving your kitchen is an investment in your health and well-being. You must be able to easily do all of the duties of the kitchen since it serves such a wide variety of purposes in the house. Our designers can help you organize your kitchen in a manner that allows you to easily reach all of your utensils, appliances, ingredients, and storage units.
Want to redo your Thompsons Station kitchen but don't know where to begin? Here are a few pointers to get you started. Your makeover begins by drawing out all of your ideas. With so many ideas, brainstorming can be both exciting and daunting at the same time.
If you're in the market for kitchen improvements in Thompsons Station, our remodeling staff can assist and analyze your requirements.
Kitchens aren't complete without windows and doors that allow plenty of light. You don't want to miss a chance to let the natural light flow through as Thompsons Station gets plenty of sun throughout the year. It's a good time to rethink where you put your doors and windows so that more light can get in.
There are a lot of things to think about when it comes to kitchen sinks and plumbing. Finding a sink that complements the rest of your decor might be difficult if the rest of your decor hasn't been figured out. We'll work with you to find the ideal sink height and width.
Providing decent working surfaces is crucial to the countertops. Even if your kitchen is on the small side, you should have no problem finding enough counter space for your needs. A kitchen worktop's value and use should never be understated.
All essential kitchen components should be readily accessible from one another, according to kitchen design best practices. The ability to go from the fridge to the sink to the stove in a straight line may help make the area more efficient. Your choices and the rule will be taken into account by our designers.
Replacing Cabinets in Thompsons Station
As a Sebring Design Build professional knows, upgrading kitchen cabinets is a major effort. This is the component of the kitchen makeover that takes the most time and effort for the majority of Thompsons Station homeowners. This is particularly true since cabinets are the most important part of a room's design, providing both storage space and aesthetic impact.
We offer various designs and materials to choose from, regardless of your size or budget. The Welbourn Cabinetry line of cabinets, available from Sebring Design Build, offers a wide range of styles, from classic to contemporary, all at an accessible price.
Because cabinet doors catch the eye first, it's crucial to pay attention to the details of their design while creating them.
There are over 80 distinct cabinet colors and finishes to pick from in our accessible inventory and materials so that you may discover the perfect fit for your design demands.
To complete the look, hardware such as knobs and handles must be included. To complete the aesthetic, you may choose chrome, metal, brass, or even painted wood.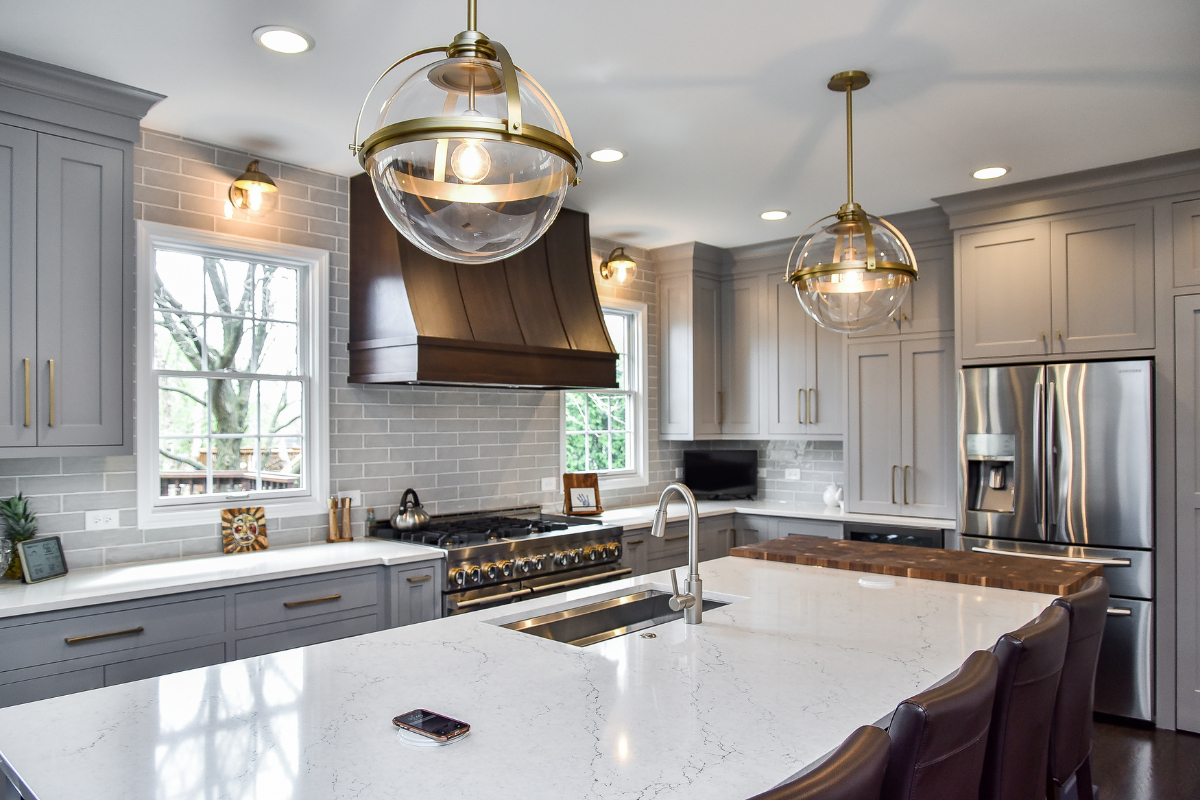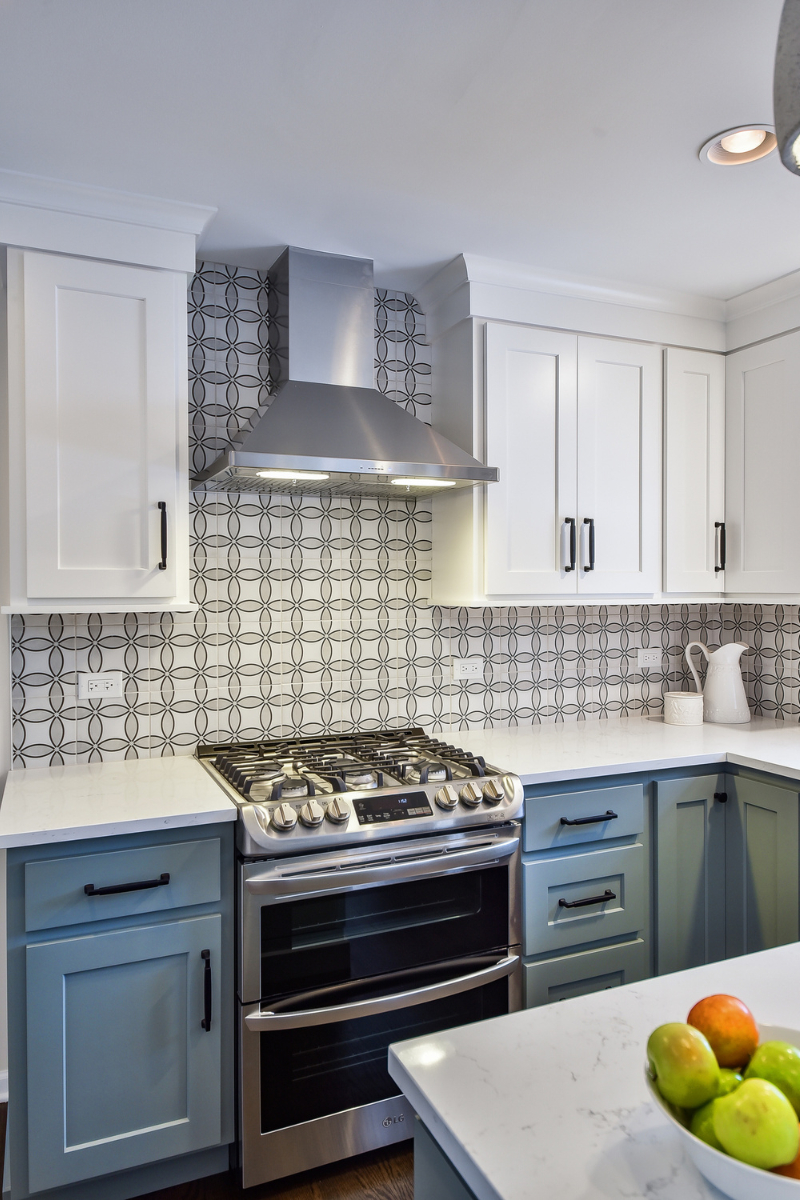 Change Your Flooring
As your kitchen renovation project gets underway, it's easy to overlook something that has been there beneath your feet the whole time: the floor! Adding new flooring to your kitchen may improve its appearance and resale value, but it should be done in a manner that does not distract from the room's primary focus points.
To give your kitchen a fresh new appearance, our designers may propose a variety of floor coverings, from tile to hardwood.
Replace Countertops
With a stunning pair of fresh stone slabs, you can capture the attention of just about anybody in the room. A variety of stone alternatives are available for bespoke or pre-made solutions on the market. Make sure that your kitchen renovation ideas are consistent by choosing among marble, granite, quartz, and all-natural stone.
Add a Kitchen Backsplash
This is one of the kitchen's tiniest touches, yet it has a big impact. You may use the backsplash to bring in a splash of color or to tie the top and bottom of the room together in terms of style. When you don't have the complete image in mind, it's impossible to comprehend how a tiny detail like a backsplash may make a big effect. You can count on Sebring Design Build to support you every step of the way.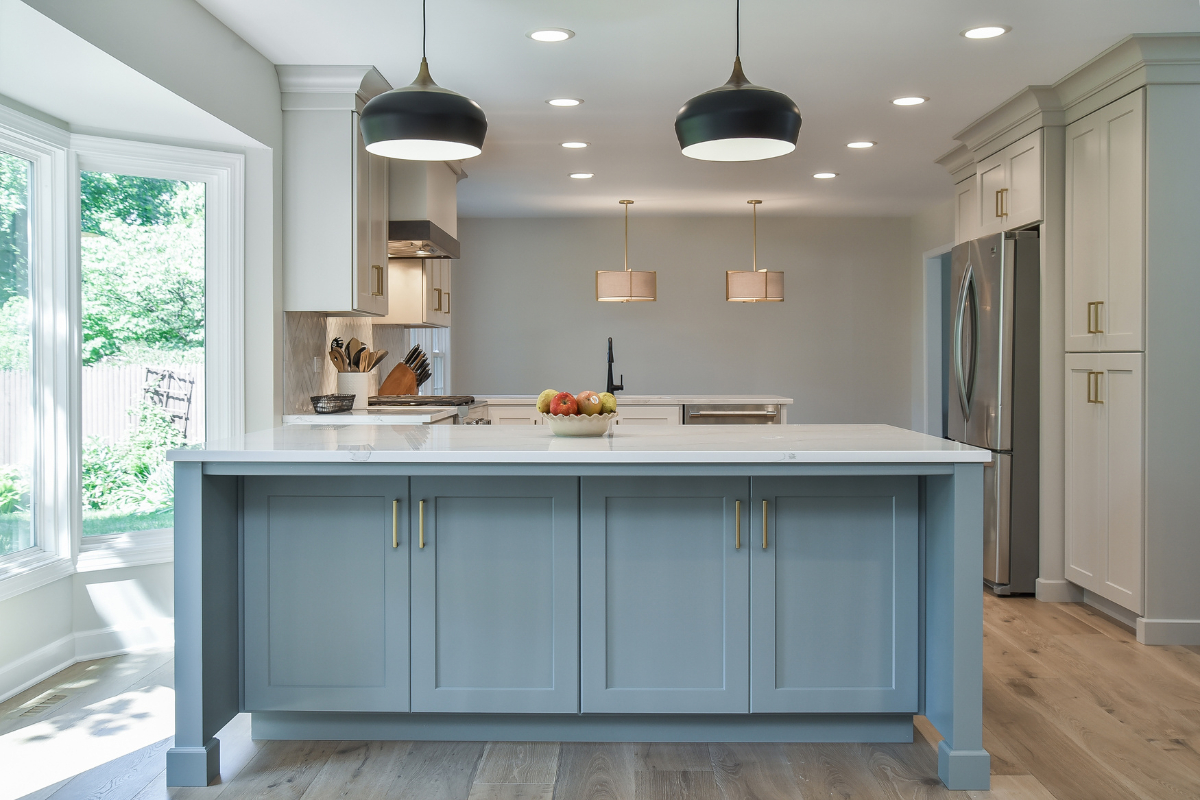 Is your Thompsons Station kitchen in need of a facelift? You can set up a personal consultation with our Thompsons Station kitchen remodelers by calling us right now. You're under no obligation to accept any ideas or advice from our designers. Visit our website now to get the project guidelines and price you need!
Thompsons Station Bathroom Remodeling and
Thompsons Station
Bathroom Design
Having a bathroom in your house is more than simply a need. When you first wake up, it's one of the first rooms you see, and it's almost certainly the final place you view before going to bed, too. You rely on it for some of your most fundamental requirements, making it a private and personal area. When you go into a restroom you appreciate, you are more likely to use it often.
Forget moaning about chilly tile floors, small areas, and constant water leaks. It's high time for a bathroom renovation in Thompsons Station! The value of your property will be reduced if your bathroom is in disrepair.
You must choose a reputable contractor to help you renovate your bathroom. Our in-house designers at Sebring Design Build have the skills and resources necessary to help you make the most of your living space. Get rid of the dingy tiling and cracked tubs and replace them with a tropical getaway. Whatever the size of your Thompsons Station bathroom, we can transform it into a relaxing retreat where you can relax and take care of your necessities. We provide our services in Thompsons Station and the neighboring regions.
Rest assured that our staff has the necessary skills and dedication to assist you in realizing your dreams for your project. Thompsons Station and the surrounding communities count on us for full-service contractors. We pay attention to your preferences and provide recommendations based on the finest materials we can find. Our team can devise a strategy to change your old bathroom into an attractive environment where you can relax and recharge.
Our Sebring Build Build experts can help you design a renovation plan that meets your needs while staying within your budget. You don't have to be constrained by your budget or the resources you have to work with to create the bathroom of your dreams.
We can assist you with both modest and large-scale Thompson Station bathroom renovations, depending on your needs.
Our work is efficient because:
When it comes to aesthetics, we're experts at matching your tastes with what we have on hand. We can also advise you on what looks nice and what is useful so that you may create the right balance between beautiful and practical.
We put our Thompsons Station clients first in all we do. We'll take the time to get to know you and your goals so we can help you achieve them. You may get a head start on your design by talking to us in depth.
We operate fast and precisely and never stray from the course we've set out to take. We're flexible and adhere to the highest standards of safety both on and off the job. Our contractors know what they're doing and will get the job done in a fair amount of time.
Your bathroom, like your kitchen, is a location where you spend a significant amount of time each day. Your bathroom is a reflection of your necessities, and it should also represent your taste. An updated bathroom, complete with new fixtures, appliances, and features, may significantly raise the value of your property.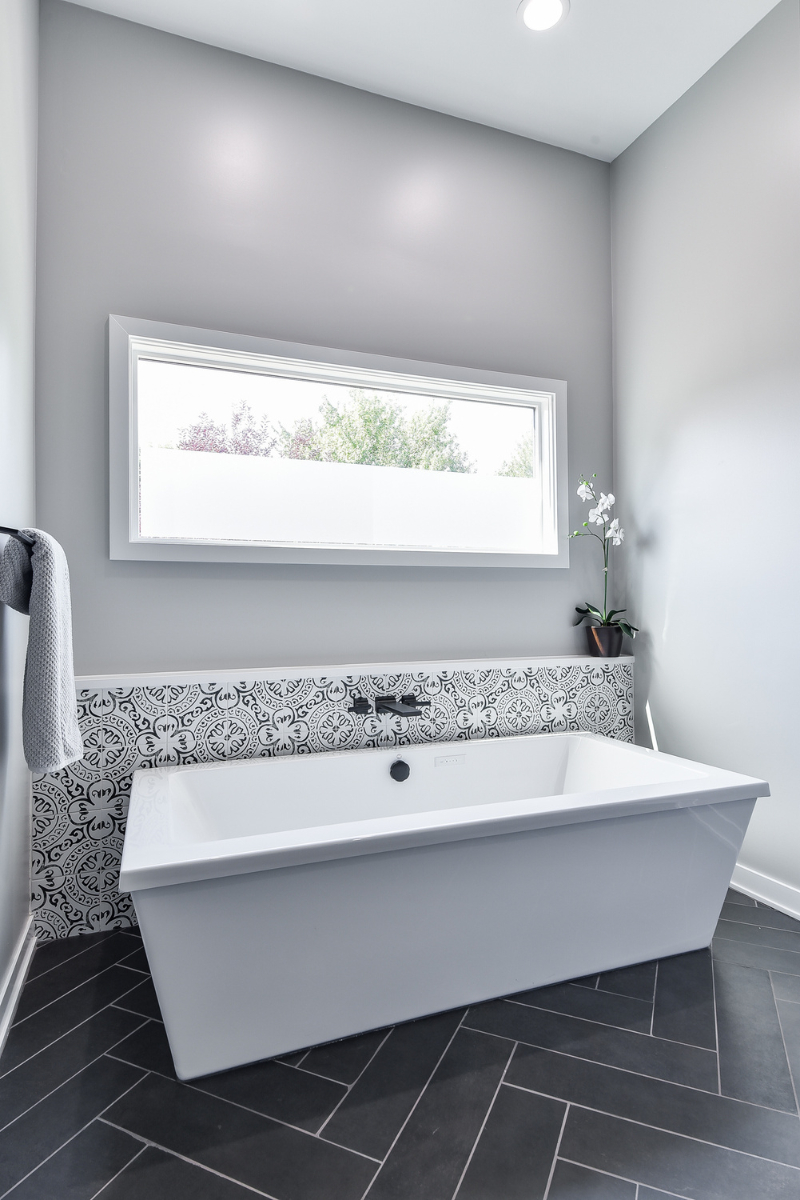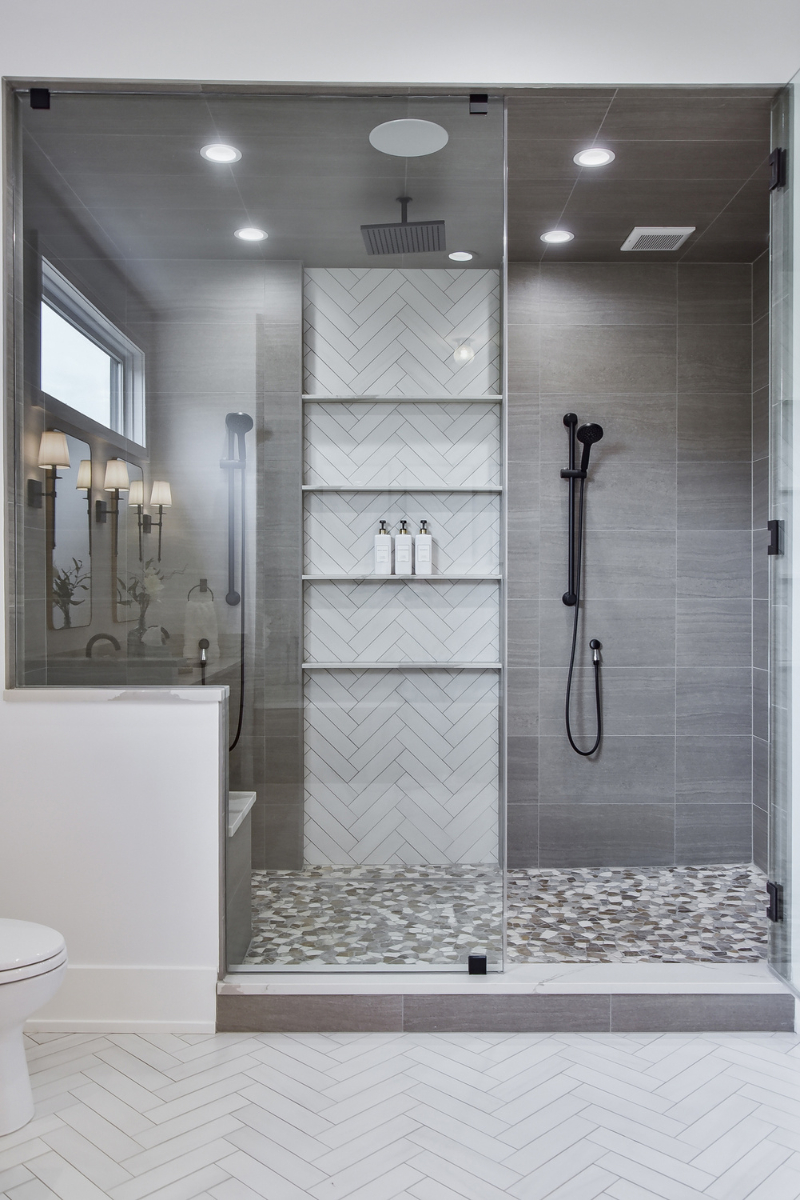 Bathroom Remodeling Designs Thompsons Station
We'll start with the basics:
Choosing a bathtub or shower may be daunting, but our design experts can guide you through the process step-by-step. For a true spa experience, go for separate showers and tubs.
Fixtures: Transform everyday objects like toilets and sinks into works of art. Take in a breathtaking moment. You can choose a toilet that will fit your current or future décor since they come in various sizes, designs, and finishes. Customizable handles and spouts are also available on sinks.
Add some cabinets to your home for additional storage space. If you have a tiny bathroom, there are ways to expand it and increase its efficiency. A vanity is a great method to maximize your storage space while maintaining a sense of style.
Tile is a superior choice for most bathrooms due to its moisture resistance. With so many different options, you'll be able to discover exactly what you're looking for.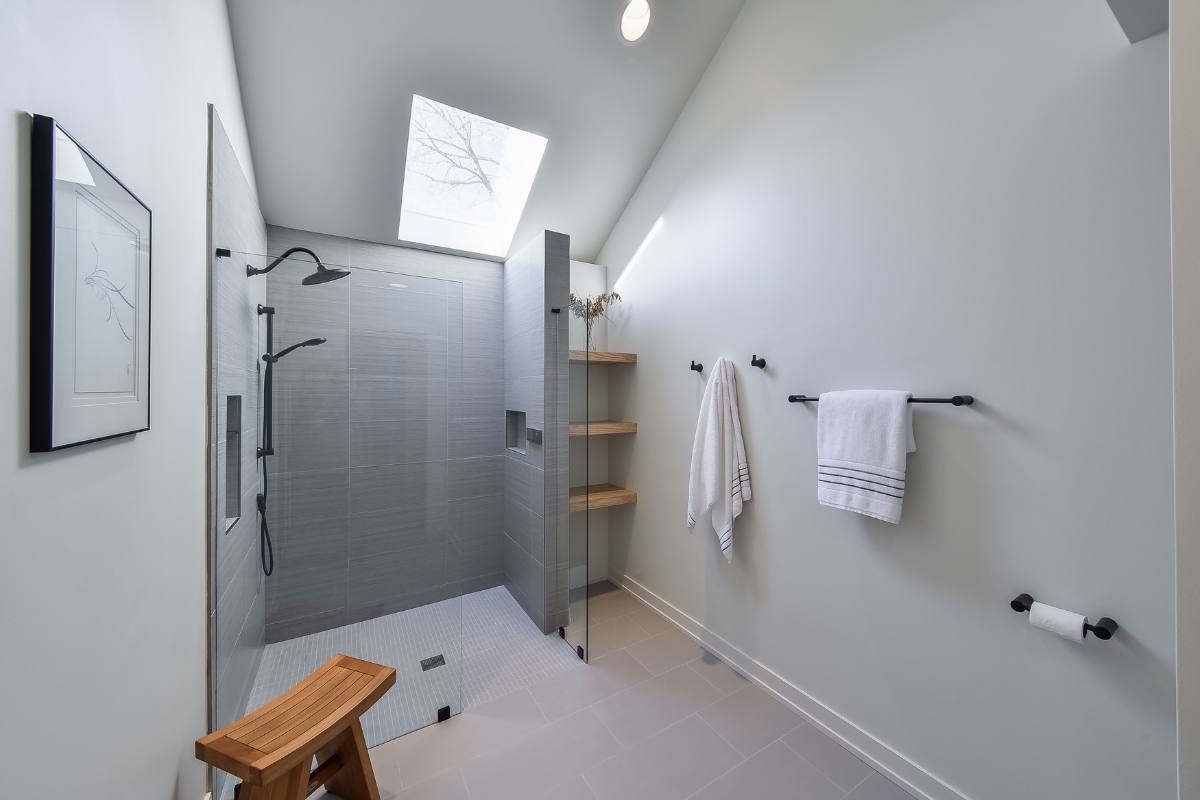 New Bathroom Designs And Amenities
Additionally, our Sebring Design Build team provides extra services and amenities to help you enhance your bathroom:
Custom shower heads

Handheld showering devices

Stone and glass tiles

Stone countertops

Heated floors

Glass shower doors

Built-in shelves and shower niches

Shower benches

Custom hutch cabinets

Above-toilet cabinet
As you evaluate bathroom design alternatives, keep in mind the following:
Make Better Use of New Space: If you seldom use your bathtub, consider getting rid of it and repurposing it.
Fixtures: Light fixtures, tiles, and door knobs may provide a subtle touch.
Consider installing two sinks and two medicine cabinets in your bathroom if you have the room.
Investment in Equipment: It's time for some sensible decisions! Installing spa-quality fixtures or smart toilets may help make life simpler while also adding a layer of luxury.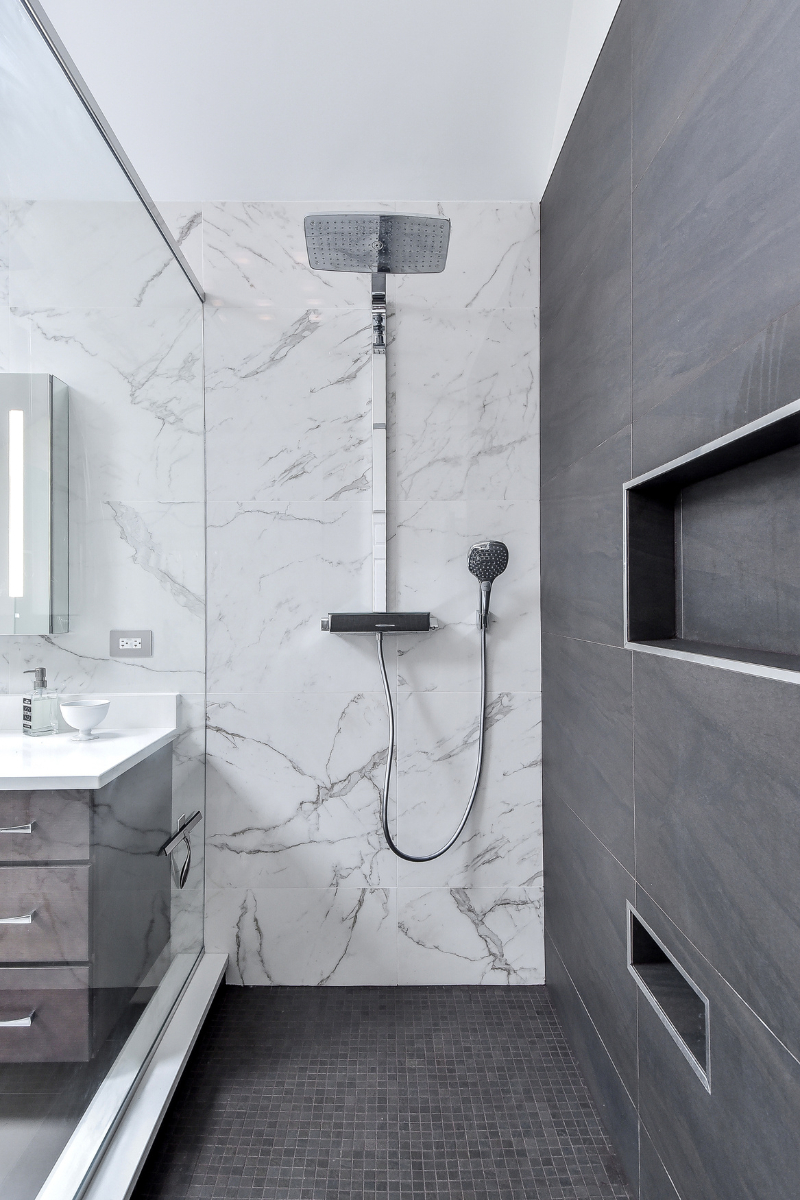 Sebring Design Build provides Thompsons Station bathroom remodeling and renovation services. All the way through, you'll have the support of our in-house team of personal designers. We won't leave until you're happy with your bathroom and it's passed final inspections.
When it comes to aesthetics, we're always open to your suggestions. We'll bring it to life for you. We can help you realize your vision quickly and affordably by supplying high-quality building supplies and skilled construction services.
Your bathroom arrangement isn't what it once was. Please contact us as soon as possible so that our professionals can assist you in beginning the refurbishment of your dream bathroom.
Thompsons Station Basement Finishing and Thompsons Station Basement Remodeling
Not many rooms in the house get as little attention as the basement. Thus, many homeowners utilize it as a place to store their old and unwanted items. When properly used, the basement may significantly increase the monetary and non-monetary worth of your property.
A gloomy and dreary basement in Thompsons Station may be transformed into a bright and inviting living area with a major basement renovation project. Our basement renovation services in Thompsons Station are designed to assist customers in improving the value and coziness of their homes.
Renovating a Thompsons Station basement is no small feat. You can't simply opt to do it yourself on this one. It's both time-consuming and costly, so it's not for the faint of heart. Why take a chance with the money you've worked so hard to achieve by forgoing the services of a professional? Professional Thompsons Station remodeling services are highly recommended to guarantee that the job is performed safely, on schedule, and to the best quality standards possible by homeowners.
Your basement may be transformed into anything by our team of experts. Since we've been in the business for over a decade and have completed dozens of basement renovations, you can rest assured that we're the ideal choice for the task.
We've created stunning places out of dreary basements, and we've perfected our methods from conception to execution. To make sure that each project runs as smoothly as possible, we develop unique remodeling methods for each one. Our customers in Thompsons Station can count on us to remain within their budget, stay on schedule, and produce nothing less than the finest. We strive for the best.
It's not enough to just repaint the walls and add new flooring when remodeling a basement. To ensure the safety of its residents, you may have to deal with moisture concerns that might cause chaos if not addressed appropriately. You need to manage the temperature in the room to ensure that everyone is comfortable (heating, cooling, and humidity). To successfully manage a project that addresses all of these critical challenges, a project manager must have extensive experience and outstanding competence. Thanks to Sebring's team of professionals and technicians, we've been able to fulfill our clients' basement dreams for years.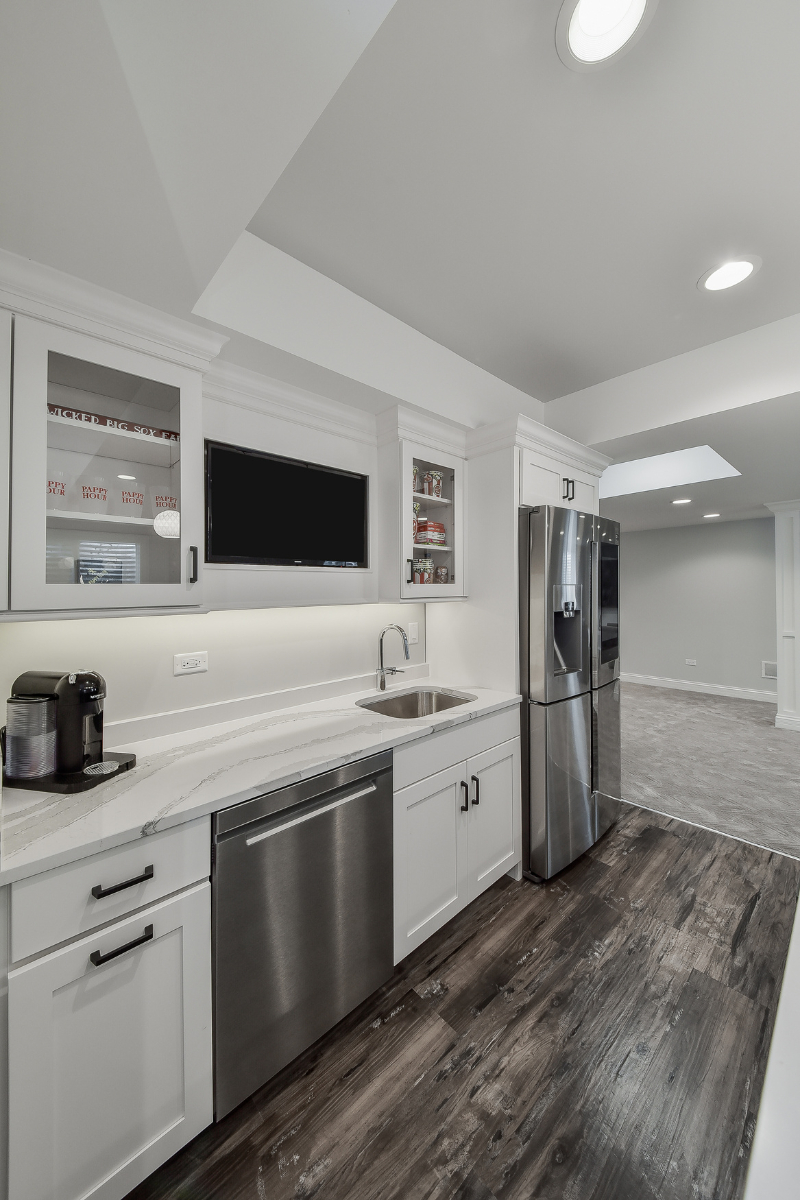 Aside from renovations, we can also provide suggestions on what to do with your basement. There is no limit to the possibilities. In the end, the decision you make should be based on what your most urgent requirements are. The basement is a great spot to add an additional bedroom if you don't have enough space elsewhere in your home. A peaceful library or man/woman cave is a terrific option if your home is prone to chaos. We collaborate with our customers to determine the optimal use of the space below. If you want to change it into a bar instead of a bedroom, you'll have to weigh the pros and downsides and the costs and time commitments needed.
We're the ones to contact if you want your Thompsons Station basement room spruced up. Feel free to contact us anytime.