Spring Hill Kitchen, Bathroom and Basement Remodeling
Nashville Suburbs | Williamson County
Spring Hill Home Remodeling
There comes a time in every house when it starts to feel a little worn out. The same paint on the walls, the same hardwood floors, the same lighting, the same arrangement of furniture, etc. Isn't it about time we made some significant changes?
Completely renovating a house in Spring Hill might take a lot of time and money, but it's money well spent. Not only does it increase the home's worth, but it also breathes new life into it. It won't be your typical house any more! When investing so much time and money into a home remodel, it's crucial to choose the finest specialists to do the task. At Sebring, we are committed to providing our services with the highest levels of expertise, courtesy, and enthusiasm. We understand what it takes to complete a home renovation project and are prepared to go above and beyond for you.
When you're in the building, real estate, decorating, or contracting sectors, you've probably heard the phrases "renovation" or "remodeling" used often. However, there is a big difference between the two of them. Renovating is giving something new life by making changes to it like fixing it up or giving it a facelift. To "remodel" anything, on the other hand, is to alter its current state such that it is essentially "new."
The ultimate goal of every renovation project is to restore something to its original state. In the context of home improvement and building projects, this phrase might mean just about anything. Fixtures and cabinets are replaced or refaced, and other finishing touches are added as needed.
Note that in renovation, the structure's original layout is preserved wherever possible. A kitchen is still a kitchen and an office is still an office. It's simple to repair, replace, or alter to fit in with a new design scheme at work or at home.
In contrast to renovation, which focuses on fixing up the house, remodeling is all about making radical alterations to the building's construction, design, or intended use. What this does is radically transform the framework of the room, kitchen, or other space being restored. When a space is renovated, it undergoes a complete transformation in terms of its look, feel, and function.
Spring Hill Home Remodeling Project Photos
Sugar Grove IL Master, Guest, and Hall Bathroom Remodel Projects
Bryan Sebring
2023-10-23T15:01:23-05:00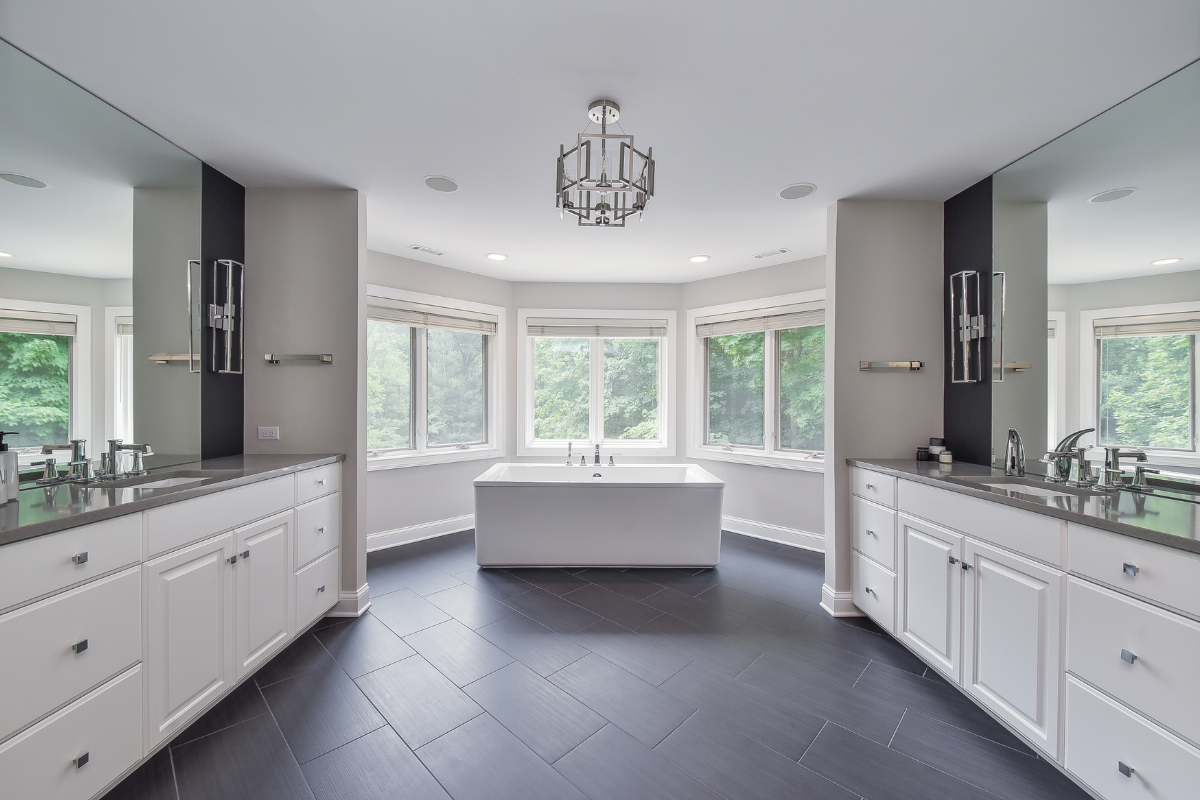 Spring Hill Remodeling Testimonials
" As soon as I had a meeting with Bryan Sebring and he drew up an initial proposal, I knew I was done shopping for contractors. When you meet someone that you know you can trust implicitly to assist you with major decisions and send you to good suppliers, and whose staff you can trust in your house for 8 weeks without any homeowner supervision, your decision transcends price… "
" I would highly recommend Sebring! All those that were involved in my home remodel were both professional AND nice. Bryan provided all services that were expected and on some occasions went beyond with what was necessary just to make us happy. Thanks Sebring! "
" My experience with Sebring felt right from the start – I felt comfortable and at ease from the first meeting and throughout the entire project. The entire team was extremely friendly and professional and always helpful! They were prompt in answering questions and returning calls and very accommodating. They were clean and courteous and respectful, which I truly appreciated. I would definitely recommend using Sebring!! "
" We used Sebring to remodel our bathroom. They were very professional and the end result is just beautiful! Everyone was prompt, courteous and very skilled. The price was very fair. Justin, in particular, went out of his way to make sure everything was perfect! I highly recommend Sebring! "
Spring Hill Kitchen Remodeling and Design
After a hard day, there's nothing better than walking into a warm, inviting kitchen. You'd be amazed at how quickly your tension disappears in the presence of beautiful colors and chic cabinetry. A lovely kitchen is a great location to spend time with loved ones while whipping up some of your favorite dishes on the weekends.
If your kitchen isn't like this, it's time to invest in a kitchen renovation. A kitchen that has been thoughtfully planned may bring a lot of joy and peace of mind to the home. It's the hub of the house, where everyone congregates for nourishment and good times. There are steps you may do to improve the mood of your kitchen if you feel that it lacks brightness and joy. What a difference it can make when a professional kitchen designer and installer works their magic!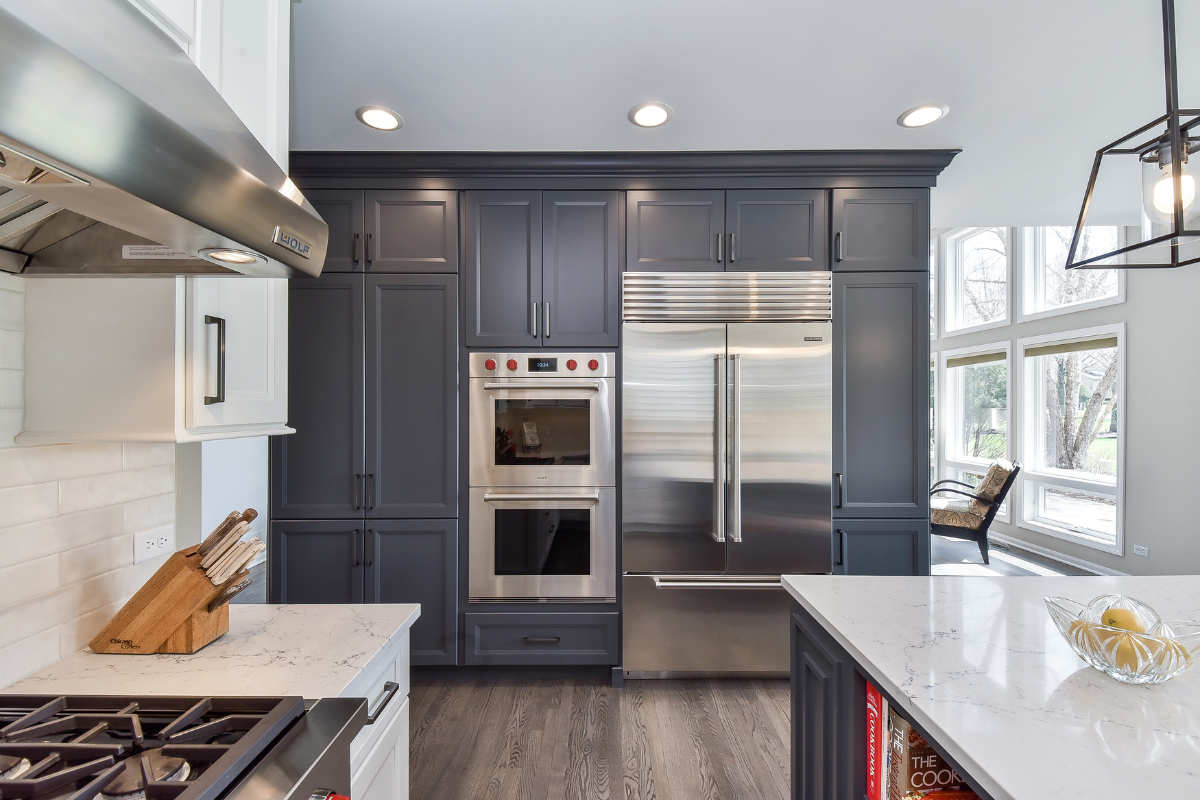 Why You Should Choose Sebring for Kitchen Remodeling in Spring Hill Tennessee
Sebring Design Build has had the good fortune to see personally the satisfaction our clients when they see their finished kitchens. The room expands and becomes a bright, beautiful, and joyful oasis, when before it was dark and claustrophobic. If you're a client in Spring Hill, we'd be happy to provide the same service for you.
Renovating a kitchen in Spring Hill Tennessee, involves both brute and brains. Putting together a beautiful kitchen design needs an understanding of how colors work together, how different materials suit different functions, and how to bring it all together. There is an art in this. Expertise and years of practice are needed. Sebring Design Build has much of both. Our local Spring Hill TN designer is here to assist you with your kitchen remodeling plans. To get ideas, have a look at some of our highlighted work in the gallery.
To begin, we conduct in-depth consultations with each customer to determine their precise needs. We're able to provide some inspiration as well. The final product is a renovation strategy that is both well-defined in terms of time and money.
The planning stage is when all the magic occurs, so we give it our full attention. With the client's input, we only settle on the best palette and set of resources for the undertaking. We want to design a kitchen that is functional, attractive, and low-maintenance for our customers.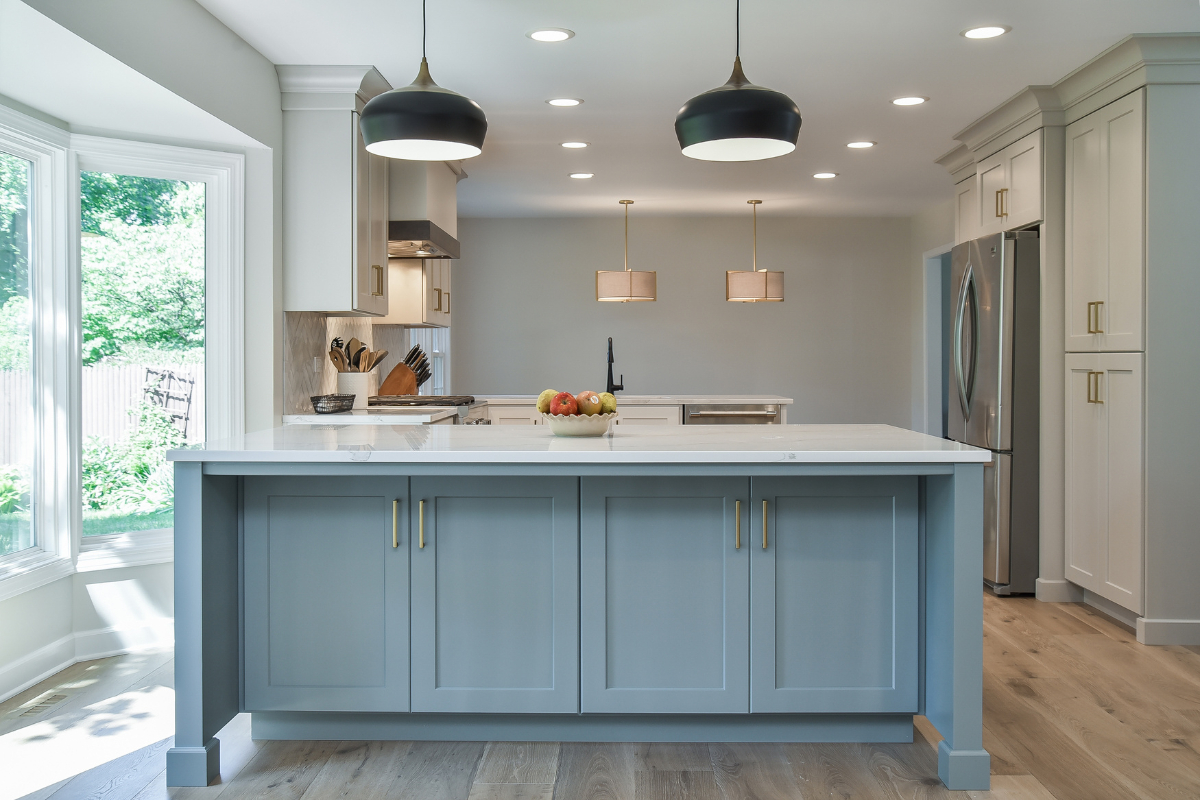 Quality Spring Hill Kitchen Remodeling
There are several factors to think about and numerous potential pitfalls to avoid while redesigning a kitchen. There are many factors to think about besides wall color, such as flooring, cabinet style, lighting, utility location, fire safety, and so on.
It takes a lot of skill to bring all these parts of a makeover together into one plan. Sebring Design Build has been in business for over a decade, during which time we have completed hundreds of kitchen renovations in the Spring Hill area. We have run every conceivable challenge, and we have always found innovative ways to overcome them.
In Spring Hill Tennessee, we promise to provide you with excellent kitchen renovation services. We offer unparalleled knowledge, professionalism, and dedication to every job we do.
To schedule your no-cost, no-commitment consultation in Spring Hill, call or write to us right now. Come to us for help with your kitchen renovation so we can create the space of your dreams.
Spring Hill Bathroom Remodeling and Design Services
What would your ideal bathroom look like? Perhaps there's a marble floor and shiplap walls in a cottage design, or a huge bathtub with views of a tranquil flower garden.
Now is the moment to turn your dream bathroom into a reality at home. Competence, honesty, and high-quality define our bathroom renovation services in Spring Hill. Here at Sebring, we strive to provide our customers with excellent service.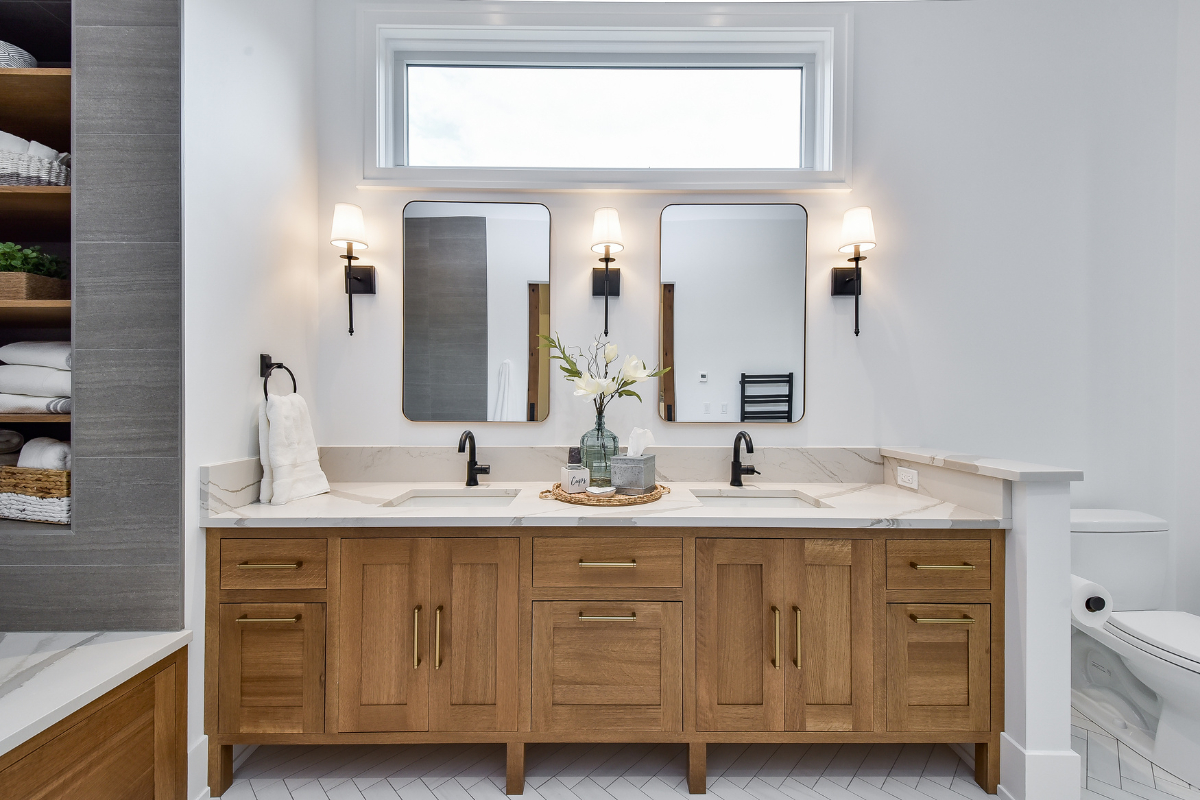 Do you really need to renovate your bathroom? Is it hard to move about and not feel out of place? If that's the case, maybe it's time to update the bathroom. Whether you're a new homeowner or want to increase your home's value, a bathroom upgrade or makeover might be a wise investment. Whether you're planning to sell your home soon or not, investing in a master bathroom, guest bathroom, or powder room renovation might increase the price you eventually get. It's important to learn the basics of a bathroom remodel before bringing in the pros.
Before you start remodeling your bathroom, consider these four tips.
Make a sensible plan for the bathroom remodel's cost.
Find out what has to be done and how long it will take before the bathroom renovation can begin.
Think carefully about the interior design company you choose to do your bathroom renovation.
Create a list of bathroom renovation necessities and wants.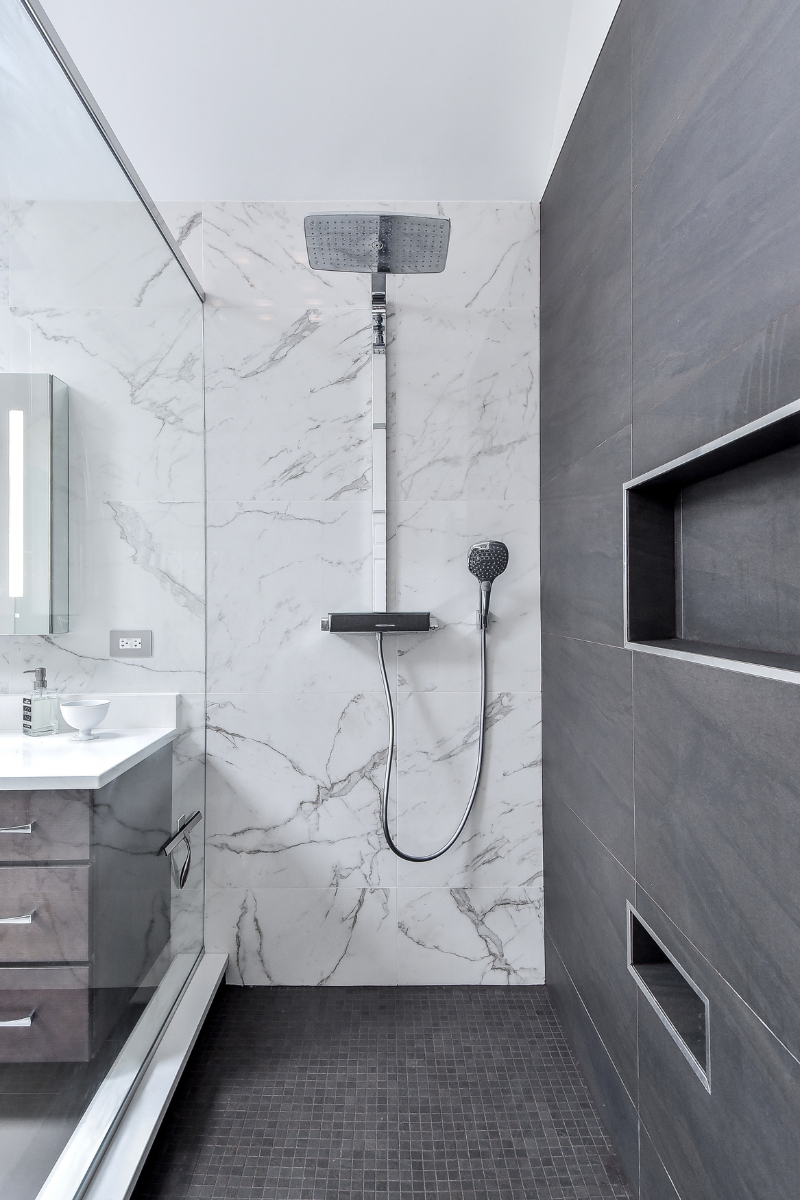 Do You Need Help Designing Your Bathroom?
There is a wide variety of designs available for bathrooms. We'll work with you to develop a one-of-a-kind, aesthetically pleasing design for your bathroom that serves your requirements. Vintage is perfect if you're looking for something classic and endearing. A modern layout might work for you if you like open spaces with plenty of natural light and simple, neutral colors. If you're the kind to ogle high-end magazine bathrooms, we can build you one that's just as luxurious.
We at Sebring believe that sense of style is a reflection of one's character and likes. So, go ahead and design your ideal bathroom how you see fit. Everything is within our capabilities.
WHY HIRE SEBRING TO REMODEL YOUR BATHROOM
Sebring has been in business for over a decade, and our renovators have decades of expertise between them. Our Spring Hill clientele deserves nothing but the finest, therefore we always go the additional mile for them.
We start by establishing a comprehensive strategy to assist you through the renovation process. Through our years of expertise, we have built effective plans that take into consideration every tiny part of the project, including the unforeseen challenges that occasionally emerge.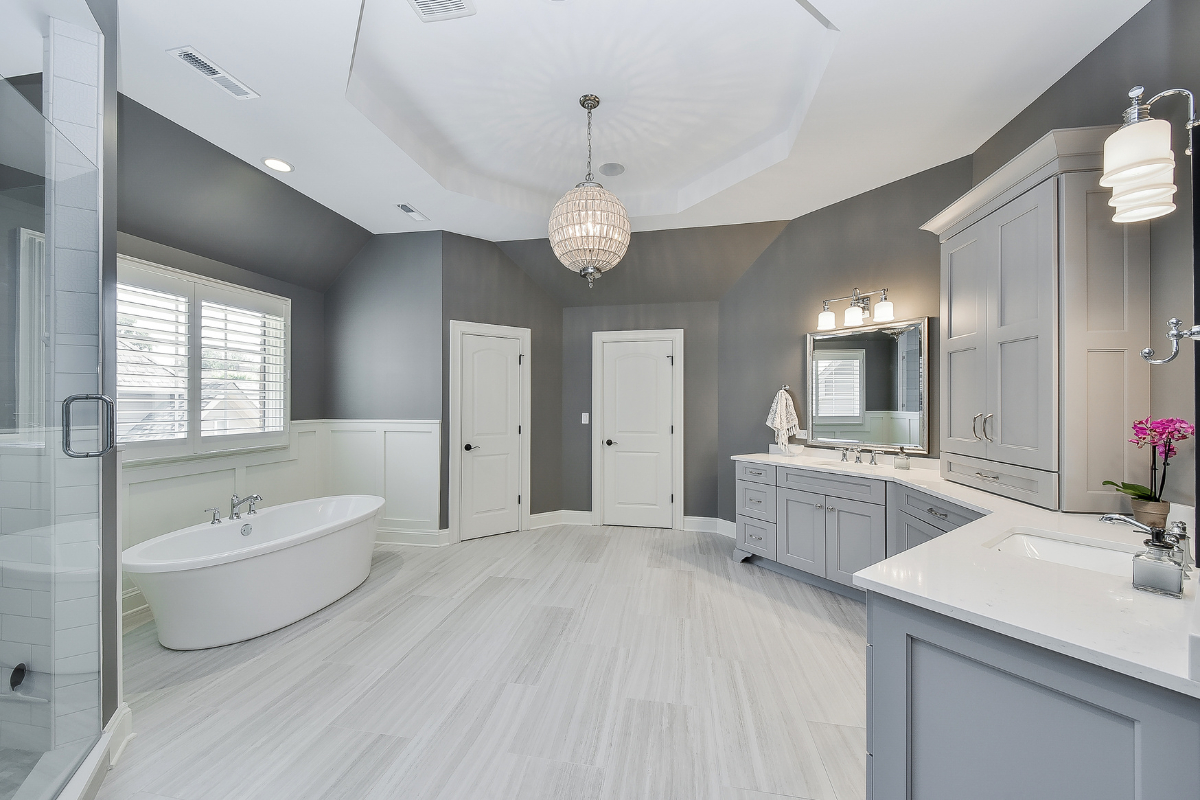 Then, we start to work making your Spring Hill home building into the exact thing you've been envisioning. We make no compromises with regards to our rigorous standards, low costs, and strict schedule. At work, we place a premium on being honest with our customers, communicating with them in a clear and consistent manner, and maintaining a consistently professional demeanor.
We've spent years cultivating our unwavering commitment to quality, and it shows. We've left a trail of delighted property owners in our wake. Reach out to us now to schedule your no-cost first consultation and take the first step toward your ideal bathroom.
Spring Hill Basement Finishing and Basement Remodeling
Many people don't give much thought to the basement until something goes wrong down there. Most people just throw their old stuff in there and forget about it. Incorporating useful spaces into your basement may increase the monetary worth of your property.
With enough hard work and dedication, a Spring Hill basement may be transformed from a dreary storage area into a lovely and comfortable living place. We help Spring Hill increase their home's livability and resale value by rebuilding basements.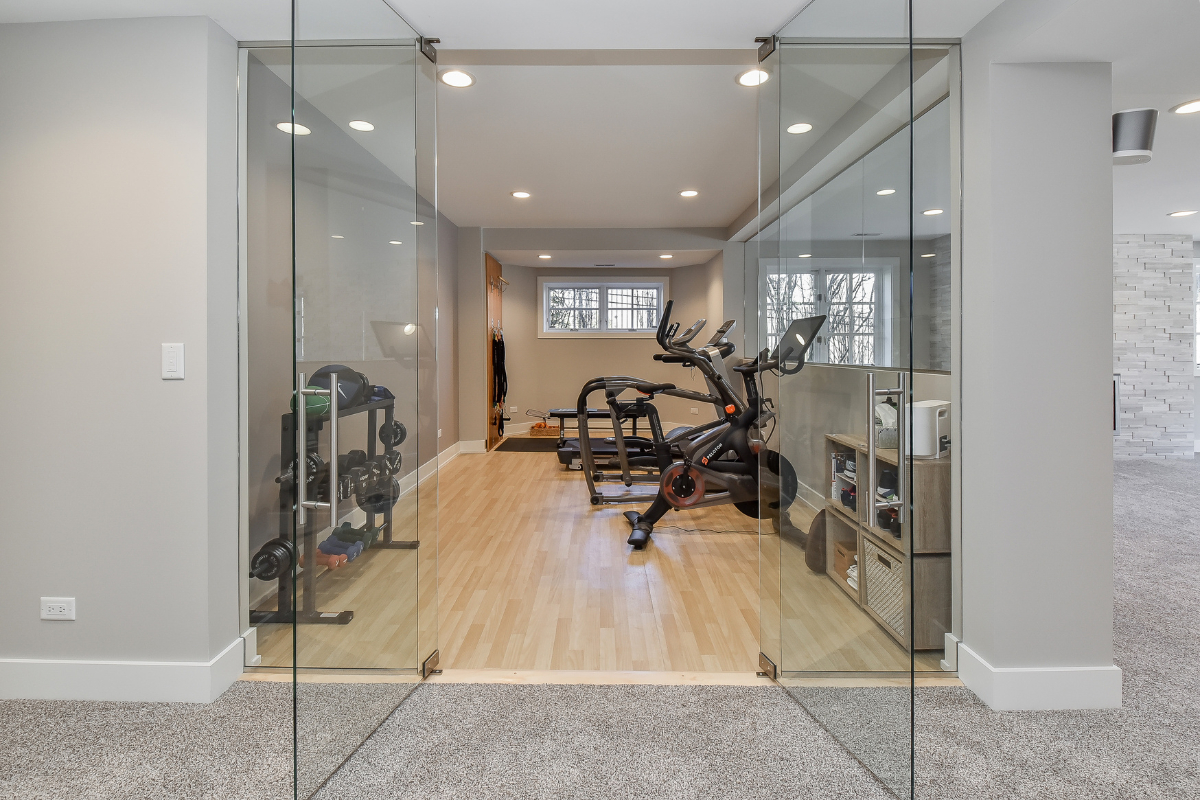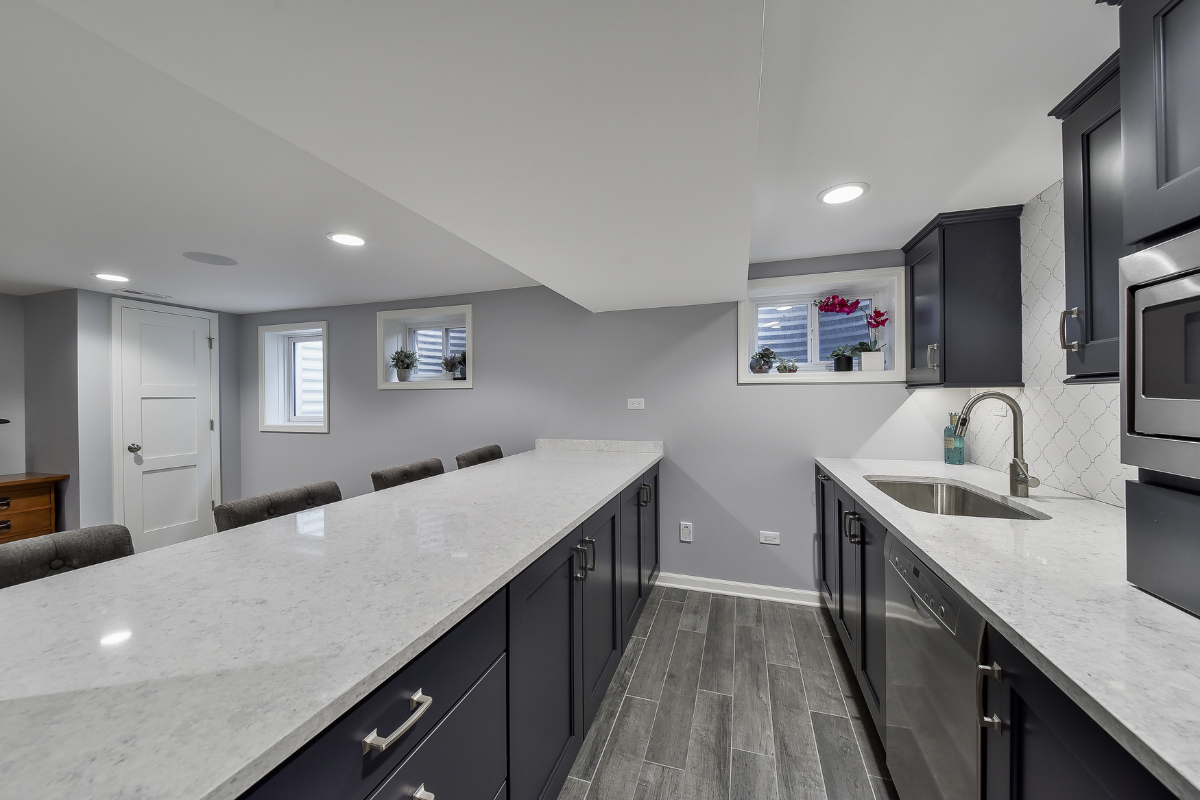 Renovation of a Spring Hill basement is not a simple task. It's not the kind of thing you can simply decide to do on your own. There is a high level of effort involved, and there is also a high cost. Do you want to take a chance on losing all your money rather than hiring a pro? Homeowners in Spring Hill should hire professionals to renovate their homes since doing it yourself seldom results in a job well done.
What you want to do with the basement is up to you, and we have the expertise to make it happen. We are the most qualified candidates since we have worked on hundreds of basement renovations over the course of 15 years.
Why Hire Sebring to Remodel Your Basement in Spring Hill
We have established a perfected procedure from design to execution, and have turned many dreary basements into attractive rooms. Each renovation job is unique, and we approach it with a unique plan. Our commitment to the residents of Spring Hill includes maintaining a strict adherence to schedule and budgetary parameters, and providing nothing less than the highest quality of service possible. As a company, we strive for excellence.
There is more to renovating a basement than merely painting the walls and laying down new flooring. Concern for the residents' well-being is paramount; you may have to address moisture problems that may wreak havoc if not addressed appropriately. Having good temperature and humidity management in a room is essential (heating, cooling and humidity). In order to successfully handle all of these critical aspects of a project, one needs exceptional talent and extensive experience. Sebring offers them all since our professionals and technicians have spent years giving our clients their ideal basements.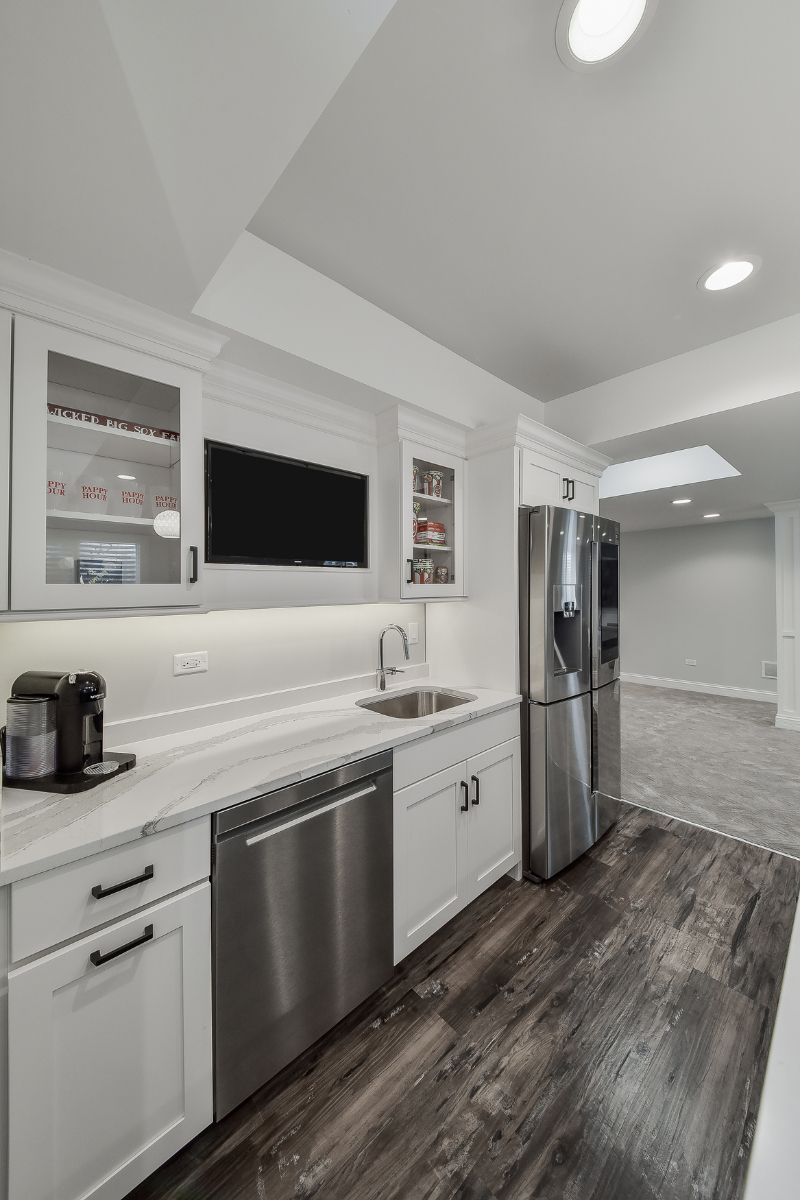 If you need assistance deciding what to do with your basement, we can handle that, too. Choices may be made at will. Your primary concerns should guide your decision-making. Adding a bedroom to the basement is a great option if you need more sleeping space but are already at capacity. A peaceful library or man/woman cave is ideal if domestic chaos is a common occurrence at your place. Below, we have a discussion with the customer about the optimal use of the area. It's important to weigh the benefits and drawbacks of each option, and the associated costs and complexity (for example, the price of transforming it into a bedroom vs a bar).
Our company is the one to contact if you live in Spring Hill and believe that your basement may need some updating.
QUALITY HOME REMODELING & DESIGN IN SPRING HILL
Any work done on a house in Spring Hill should be treated with the seriousness it deserves. It's important to create a detailed strategy for the project that accounts for anything that might arise throughout its execution. It's important to think about your financial constraints, balancing the price of your ideal house with what you can realistically afford to spend. Time is another crucial aspect to think about. It's important to stick to a rigid yet adaptable schedule while renovating your home. This is crucial for minimizing expenses and getting the home ready for occupancy as soon as possible.
This may all seem daunting, but we're here to make it appear simple. We've been around for more than a decade, so you can be certain that you're getting expert service from us. Throughout the years of service, we have assisted homeowners with almost every conceivable home improvement issue. We have overcome challenges, developed innovative approaches, and put in countless hours to ensure the completion of every project. What we're really anticipating is seeing our customers' faces light up with joy and satisfaction when we present them the completed product.
In the end, what drives us is the satisfaction of knowing that we made a difference in a client's life. Our Spring Hill home renovation services are targeted toward making our customers' ideal homes a reality.
WHY HIRE US TO DESIGN AND REMODEL YOUR SPRING HILL HOME
It takes a lot of preparation, know-how, and talent to finish a home makeover in Spring Hill. When it comes to serving our customers, we at Sebring Design Build consider it more of a responsibility. By investing in state-of-the-art equipment and meticulous craftsmanship, we are able to provide unrivaled renovation services in Spring Hill.
We can collaborate to make any desired home improvements a reality, from building an extra room to replacing the roof. The first step is to set up a consultation with you at no cost or commitment. Reach out to us ASAP to schedule a meeting. A detailed project strategy is developed from there. We anticipate seeing people's wishes realized with great joy.