Oak Hill Kitchen, Bathroom and Basement Remodeling
Nashville Suburbs | Williamson County
Home Remodeling Oak Hill TN
If you're at the "we're just thinking about it" stage, you've made the first step toward making your house more functional for your needs; and there are surely a lot of things to consider. One of the primary reasons people contact us is to remodel their homes to make them more comfortable and attractive. Don't get us wrong: remodeling can be a very loud, long, and unpleasant process that needs substantial preparation and a lot of patience. Nevertheless, Sebring can surely assist to make it a more enjoyable experience with a beautiful completed result via renovations.
Oak Hill Remodeling Pictures
Naperville IL Master Bath Remodel Project Photos
Bryan Sebring
2023-09-25T13:34:25-05:00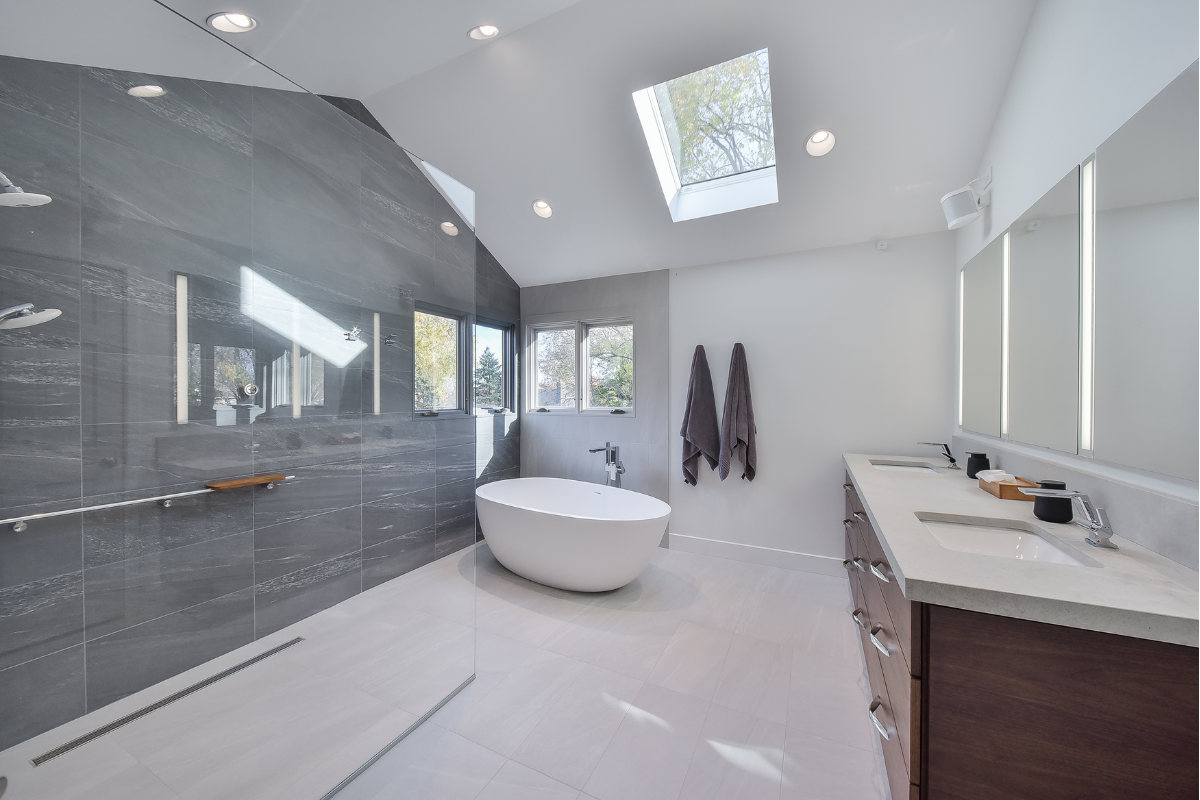 Oak Hill Remodeler Reviews
" As soon as I had a meeting with Bryan Sebring and he drew up an initial proposal, I knew I was done shopping for contractors. When you meet someone that you know you can trust implicitly to assist you with major decisions and send you to good suppliers, and whose staff you can trust in your house for 8 weeks without any homeowner supervision, your decision transcends price… "
" I would highly recommend Sebring! All those that were involved in my home remodel were both professional AND nice. Bryan provided all services that were expected and on some occasions went beyond with what was necessary just to make us happy. Thanks Sebring! "
" My experience with Sebring felt right from the start – I felt comfortable and at ease from the first meeting and throughout the entire project. The entire team was extremely friendly and professional and always helpful! They were prompt in answering questions and returning calls and very accommodating. They were clean and courteous and respectful, which I truly appreciated. I would definitely recommend using Sebring!! "
" We used Sebring to remodel our bathroom. They were very professional and the end result is just beautiful! Everyone was prompt, courteous and very skilled. The price was very fair. Justin, in particular, went out of his way to make sure everything was perfect! I highly recommend Sebring! "
Oak Hill Kitchen Remodeling and Kitchen Design Oak Hill TN
Every home's heart is in the kitchen. It is one of the most often used rooms, and you should be proud of it at all times. It is also the location of some of your most comforting moments, such as drinking coffee in the morning or sitting around your kitchen island with your family, discussing the day. So, how can you give your kitchen an entirely new design to make it more bright, welcoming, and multi-functional? The solution is excellent design kitchen Oak Hill renovation. You simply need to employ Sebring to guarantee that your new Oak Hill kitchen design respects your own interests and the aesthetic of your house. It will not be easy, but we can make it happen. You may get kitchen remodeling ideas from our kitchen design gallery.
There is no doubting that whether you live alone or with your family, the kitchen is the busiest room in the home. From the coffee you brew to get out of that agonizingly beautiful sleep every morning to the last glass of water you drink every night, the kitchen is the heart of your house. It is easy to see why, like life, kitchen design need a breath of fresh air, or just a new coat of paint.
If you've been contemplating a kitchen renovation in Oak Hill, here is the place to begin your research. Sebring has all the know-how to help you along the way. Redesigning and renovating your kitchen using premium materials is something we can assist you with. Our crew is made up of skilled laborers that are directed by savvy supervisors. With our help, you can transform your outdated kitchen into a stylish and practical work space. It's not your typical kitchen renovation project.
Why Choose Sebring for Your Oak Hill Kitchen Remodel
If you want a completely functional and beautiful kitchen, our staff will do all in its power to meet your demands. Simply make a list of everything you want to see in your dream kitchen, and we'll analyze it to come up with a plan for you. So, if you want a more open kitchen layout, but aren't sure whether it's possible in your space, don't worry; we'll take a look and let you know.
We have extensive experience with kitchen renovations in Oak Hill, Tennessee and the surrounding areas. We provide comprehensive kitchen renovation services that are guaranteed to improve both the form and function of your space. We have installed cabinets, worktops, sinks, faucets, and kitchen islands to provide the ideal setting for these showcased projects.
Our team is excited to begin working with you to redesign a kitchen in Oak Hill that will wow guests. We have the ability to provide tailored design solutions to meet your specific needs. So much family time is spent in the kitchen, and we get it. Then, keeping your demands in mind, we'll improve your ability to move about with ease. Does your home have a small kitchen? Do you long for a contemporary makeover for your kitchen? Therefore, give our services a go right now. We'll take into account your every suggestions and concerns as we design your dream kitchen.
You don't need to seek farther for expert assistance with kitchen redesign and renovation. Please contact us at your earliest convenience so that we may discuss your plans for a new kitchen. At Sebring, we consider your financial situation from the start, which results in a more sensible conversation. Remodeling 101 is available for free download on our website. The e-book is available at no cost, and it will be invaluable in your search for a reliable Oak Hill kitchen remodeler.
Oak Hill Bathroom Remodeling
Do you have a bathroom that you've been putting up with because it's all you've got? You're having a shower or a bath, but you can't seem to unwind because you keep thinking about the issues you face. If you answered yes, then you should talk to Sebring about the things you want to change. We guarantee to be the first choice for bathroom renovations in Oak Hill. In order to make sure that your Oak Hill TN house is transformed perfectly, we provide a wide variety of services and have a fantastic team of specialists to carry them out.
Contemporary Bathroom Design Oak Hill
Updating to a more modern style may do wonders for a dated bathroom. When it comes to bringing your old bathroom into the 21st century, our expert bathroom designers at Sebring have many amazing options beyond just painting the walls. Initially, I propose that we redecorate using elements that suit the existing room and your own preferences. Ceramic tiles may brighten up a room, while glass tiles can make it seem more airy. If you need a new counter top, consider one of the many natural stone options we offer. Then, we may go on to include body spray shower systems, shampoo racks, and seats into your gallery bathroom's design.
Improve your quality of life with cutting-edge modern amenities. Though fresh tiles and paint may breathe new life into a bathroom, at Sebring, we want to provide you with everything you need, including the option to completely gut the space and start over. We can make the most of the space in your current shower rather than settling with the old one. We can offer you the spacious, high-quality shower you've always wanted with ingenuity and planning. Maybe you don't even have a shower but still want us to remove the disgusting old tub for you. What you do with your new Oak Hill bathroom after that depends on your preferences and how much money you have to work with. Adding extra storage, such a linen hutch or vanity cabinets, is a simple way to upgrade your space. You may even go all out and let us remove the existing floor and replace it with a radiant heating system. Bathroom design ideas may be found by browsing our collection.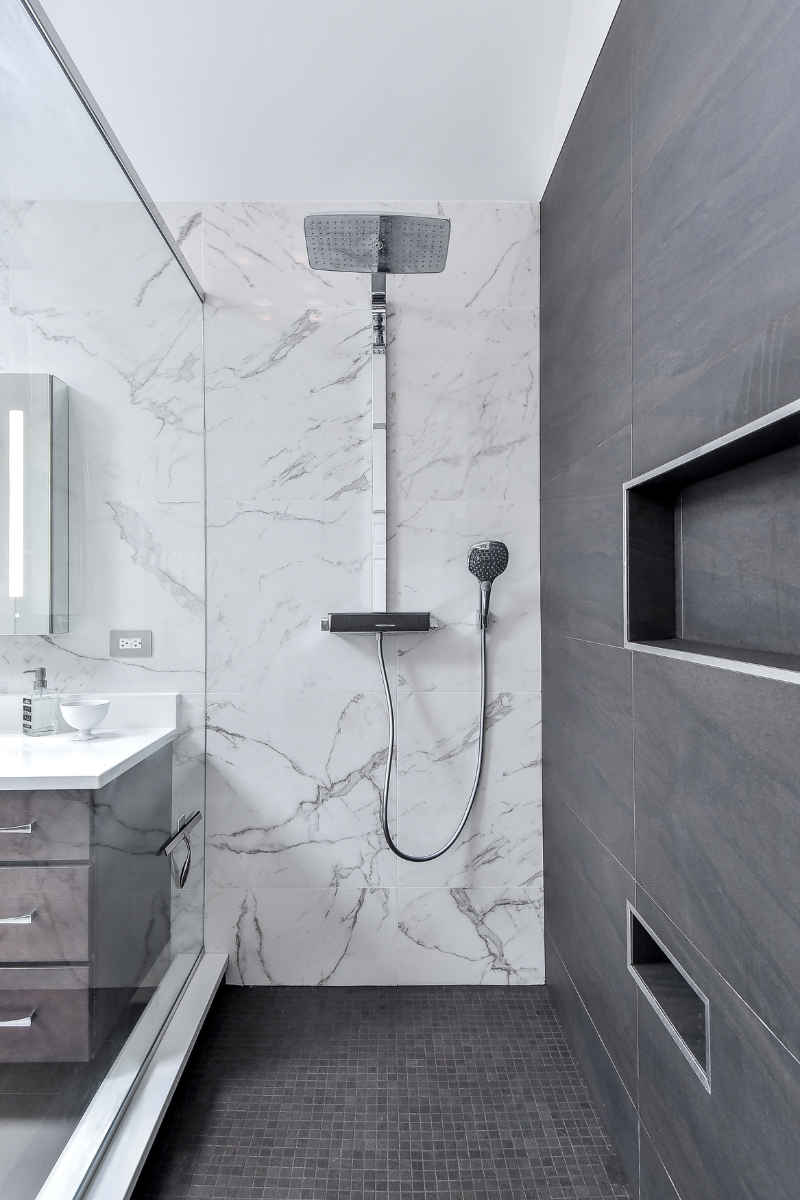 We value our customers highly here at Sebring. While the high quality of our goods and careful workmanship certainly play a role in our success, our dedication to our Oak Hill, TN clientele is also a major contributor. To achieve this goal, we pay close attention to what our clients want, consider their financial constraints, and tailor our solutions to the specifics of their environment. Get in touch with us right away for a consultation and find out how we can turn your nightmare bathroom into a delightful area. If you need some ideas for remodeling your bathroom, browse through our portfolio.
Need to replace the broken and outdated fixtures in your bathroom? Is there a chance you might transform it into a spa so you may relax and indulge in some self-care? Our team is here to help you out! Whether you want to update an old bathroom or build from the ground up, our team of talented designers and skillful craftsmen can make your vision a reality. We'll construct a 3D model of your future home so you may virtually tour it and make any necessary aesthetic adjustments before you move.
If the time isn't right for a total makeover but you still want a new bathing fixture in your bathroom, Sebring Design Build is happy to replace your old tub.
Upgrade your bathing experience with less effort and cost by transforming your tub into a luxurious shower. Pick the perfect look for your new shower by picking its theme, color scheme, surface treatment, and add-ons.
For elderly or disabled members of the family who choose to remain in their own homes, a walk-in tub is a wonderful option. Safer alternatives to standard bathtubs with a high basin wall that must be stepped over are walk-in tubs, which include a low, step-in basin and easily accessible handrails. Hydrotherapy jets and other high-end features make it easy to forget about the troubles of the day.
Oak Hill Basement Finishing
There's a chance you're standing on a fortune. Perhaps the most exciting discovery of your life is just under your feet. Just so you know, we're talking about the basement of your Oak Hill home.
The basement is one of the most neglected and unused parts of any given home. Renovating a basement, in particular, is a good investment since it returns more money to the homeowner than any other home improvement job. A basement that has been renovated may be a bright, pleasant, and warm hideaway for the whole family instead of a dark, damp, and airless recess of the house. You can see that we're serious about our work by looking at the galleries!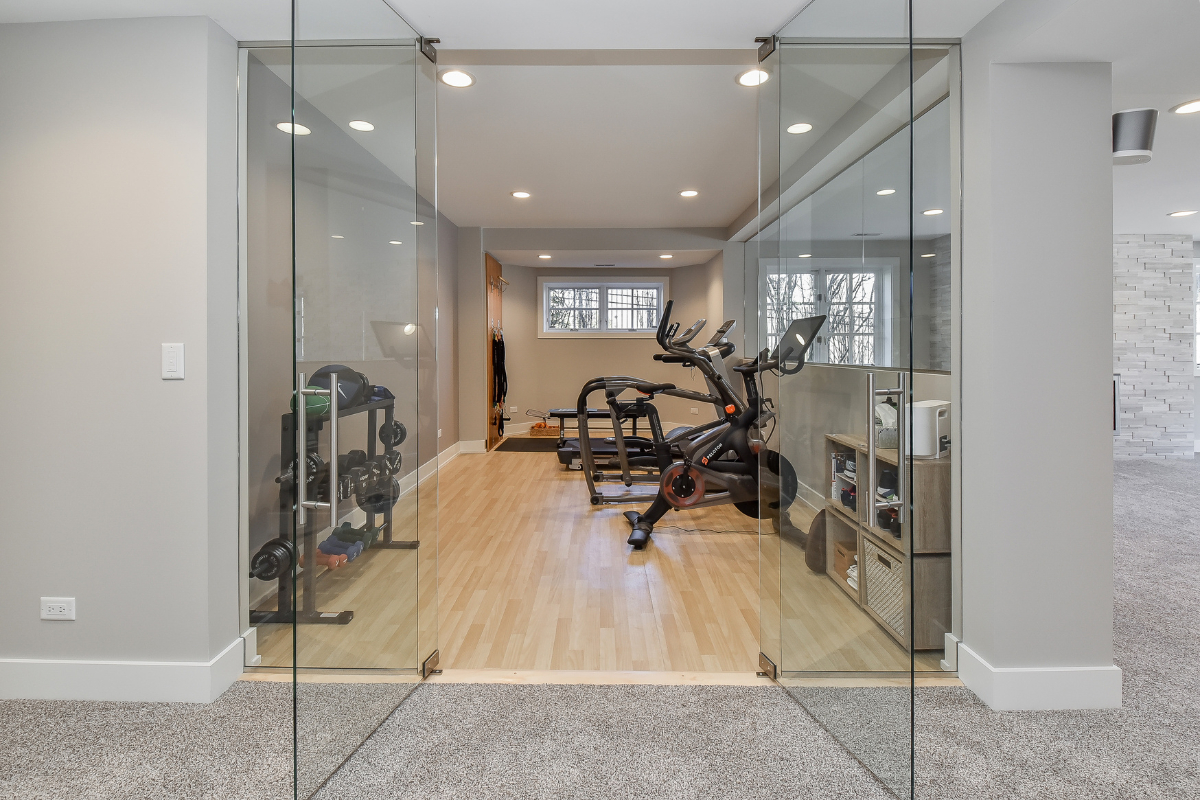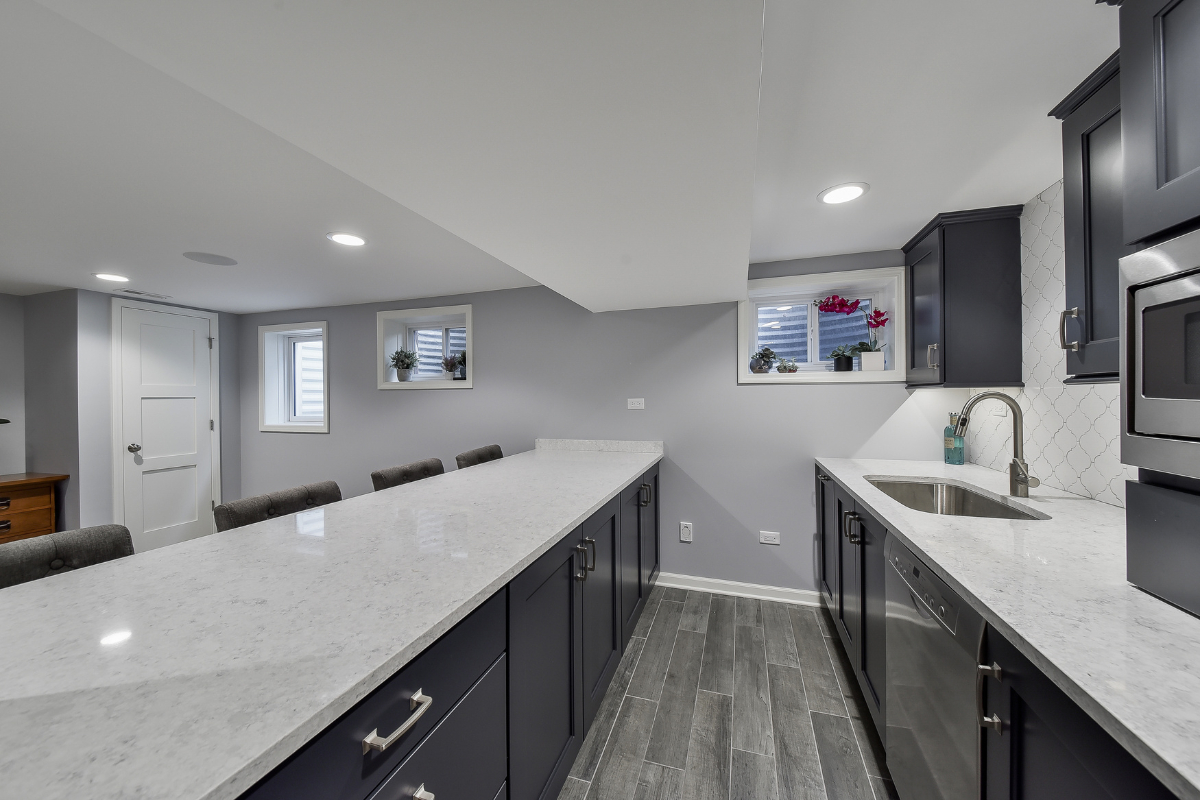 We are experts in developing basements in Oak Hill, TN into functional and attractive spaces. Through our many years in business, we have assisted many Oak Hill homeowners just like you. With all the experience we've had completing basements, we've developed a foolproof technique that enables us to shape a space to your precise requirements quickly without compromising on safety.
Anyone with a basement may utilize it for a variety of purposes. These are some of the most popular ideas:
Home Cinema: Audio-visual entertainment rooms, which may consist of a sofa arranged in front of a flat-screen TV or, alternatively, a state-of-the-art home theater complete with surround sound.
Game Room: Retro arcade, pinball, and foosball machines look great lined together in a basement gaming room. Classic furnishings can include table tennis and pool tables.
Bar or Wine Cellar: Most guys would want to have their own wet bar in the house, and the concept of a private wine cellar has also gained appeal.
Gym: At-home gyms are a great way to motivate the entire family to start exercising more regularly. The noise from your exercise will be much reduced in a basement.
Bathroom or Home Spa: The majority of households might benefit from an additional bathroom, and few would turn down the offer of a spa in their own home, complete with a premium shower, steam room, and heated flooring.
Extra Bedroom: One of the most practical uses of a basement is as a bedroom, especially for teens who, as they become older, often need their own place. It's perfect for in-law suites as parents age in place, or for hosting out-of-town visitors.
Activity Room: Basements are perfect for a variety of uses, such as a home office, a playroom for the kids to be active, or a craft space.
Oak Hill Basement Design Ideas
We provide turnkey services to meet all your needs throughout a home improvement project. Until your completed basement is ready for use, you can rely on our seasoned project managers and their staff to handle all the necessary paperwork and permits, coordinate with contractors and material suppliers, and be by your side the whole way through. We have people standing by to make sure your issues are dealt with quickly and that the best solutions are implemented as directed.
Oak Hill, TN residents know us as the go-to basement renovation experts, and we want to win you over by making your basement a reality.
PLANNING YOUR HOME REMODEL
It is crucial to visualize the ideal house for you and your family before you begin a redesign. When you redesign your house, you can often make it more in line with your aesthetic preferences while still remaining in the community you love.
Find out where the renovation is needed first. Make a blueprint of how the rooms will connect to each other and how the various design elements will work together to reflect your own style. You may create a smooth flow from one area to the next by using a variety of distinct yet similar design components. For more ideas on how to decorate your space, check out our gallery.
WHY HIRE SEBRING TO REMODEL YOUR HOME IN OAK HILL
Remodeling is an area in which Sebring has extensive experience and knowledge. We're here to provide you with the greatest and most original design ideas to give your house a stunning makeover. Look at what needs to be changed in each space and give us a call so that we can assist you in making the necessary adjustments. With our extensive experience, we can make your home remodeling dreams come true. Several examples of such endeavors are:
Oak Hill Kitchen Remodeling
Oak Hill Basement Finishing
Oak Hill Bathroom Remodeling
Mudroom Remodeling
Whole Home Remodeling
Attic Remodeling
Room Additions
To create a whole new and updated room, we may, for instance, remove all of the cabinets, fixtures, appliances, and drywall down to the studs and then rearrange the furniture.
We use only high-quality materials in all of our building and remodeling projects. In a nutshell, we are fully capable of redesigning and renovating every part of your property.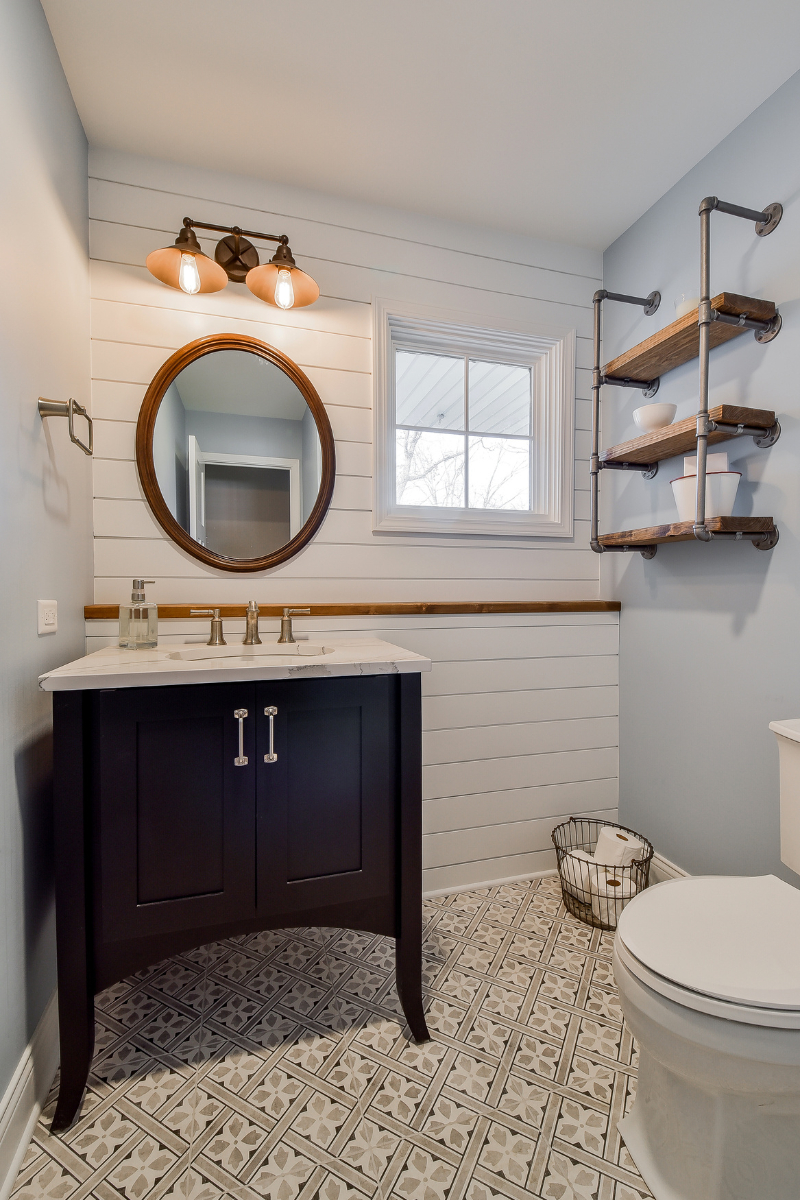 Rely on the expertise of our remodeling contractors in Oak Hill, TN to completely change any space in your house. We adore and appreciate our consumers. Not only do we guarantee that the end product will meet or exceed your expectations, but we go above and beyond to do so. We are certain that the final product will exceed your expectations. Have us assist you in making your house into the place where you want to spend time and host parties, both inside and out. Don't be shy about getting in touch with us and telling us about your aspirations and dreams.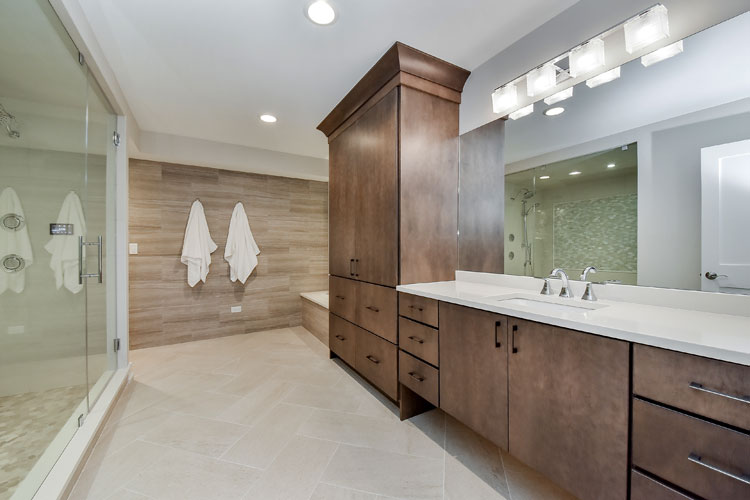 Construction Project Management
From demolition through final inspections, our project management team has you covered. If you need assistance keeping track of everything going on in your construction project, our web-based software is here to help. Questions and responses, construction schedule updates, modification orders, and other forms of communication are all properly filed away to ensure that nothing is overlooked.
Sebring Design Build is the company to call if you want an addition to your house that is both easy and beautiful to construct. Moreover, you may get our free e-book, Remodeling 101, if you need assistance locating a reliable contractor.