Leiper's Fork Kitchen, Bathroom and Basement Remodeling
Nashville Suburbs | Williamson County
General Contractor Leiper's Fork TN and Home Remodeling Leiper's Fork TN
Superior home improvement and design services for Leiper's Fork and the surrounding areas.
Your preferences and wishes will be our top priority from the very first phone call all the way through the finishing touches. We'll help you figure out your aesthetic, design, and budgetary needs in a straightforward manner so you can see whether we're a good fit.
We, at Sebring Design Build, believe that open lines of communication are crucial to the success of any home renovation project. Your needs and preferences are prioritized at all times, and we will work closely with you to complete the project as you want it. Regardless of scope or budget, we value each and every remodeling or renovation project.
We will create a custom design for you after gathering as much information as possible from you, such as your preferred aesthetic, budgetary constraints, and architectural preferences. If the conceptual sketch meets your approval, we may go further with the use of CAD software to finalize the design.
By working with our design experts and Leiper's Fork home remodeling pros, you may have your renovation dreams realized and your property transformed into the home of your dreams. Our kitchen remodeling company can assist you with any kitchen or bathroom renovation, new-home construction kitchen, or whole home-building project.
Bryan was born and raised in Glen Ellyn, Illinois and has been in the construction industry since 1993. He opened Sebring in 1999 and has been doing what he loves ever since; remodeling & home building while developing close friendships and lasting relationships with customers.
In 2020 Bryan decided to move the Sebring family to Franklin, Tennessee, a suburb of Nashville to support his eldest daughter Brye as she continues work with her record producers on her next song releases. In addition, Sebring has launched a second location and Bryan continues to travel between both locations.
Leiper's Fork TN Remodeling Project Pictures
The results speak for themselves. Our astounding outcomes have been well received by customers around the nation. No matter what you need done to your kitchen, whether it's a complete overhaul, an addition, or a simple update, our remodeling experts can help.
Naperville IL Master Bath Remodel Project Photos
Bryan Sebring
2023-09-25T13:34:25-05:00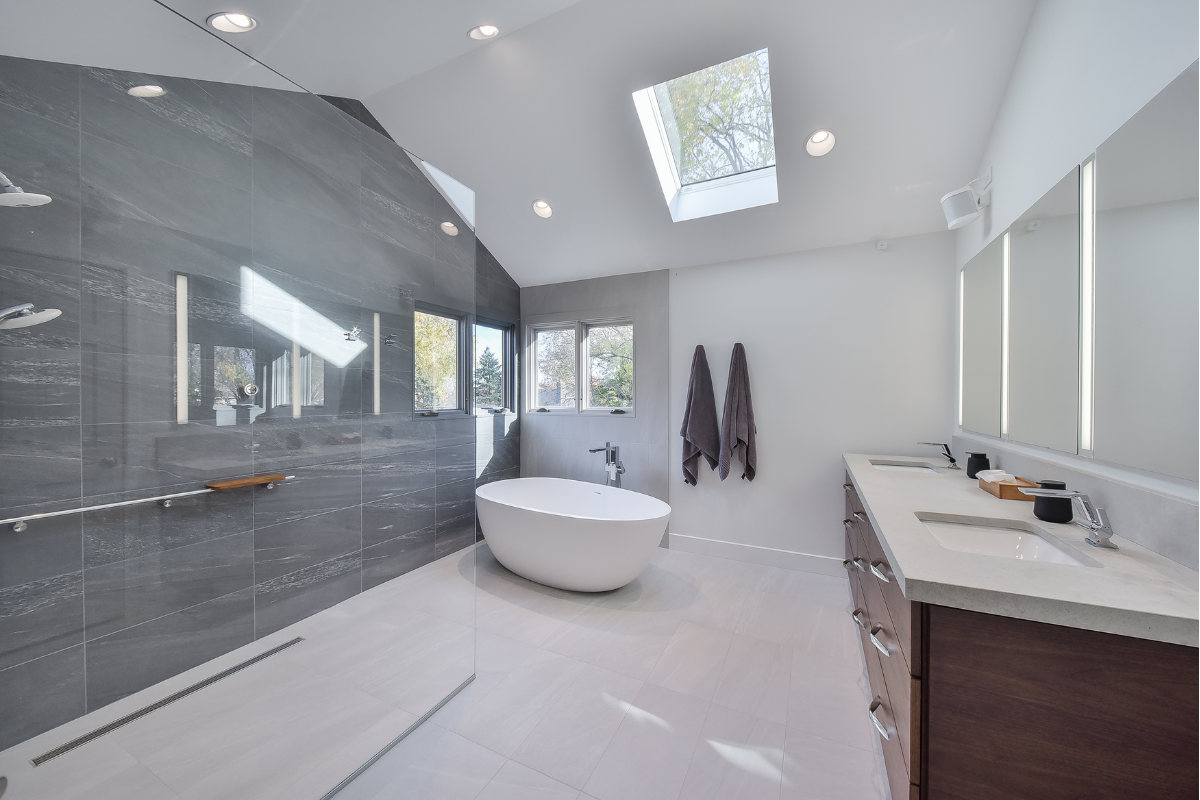 Leiper's Fork TN Remodeler Reviews
Don't just take our word for it; read what our past clients have to say about us. As seasoned professionals, we value our clients' opinions and feedback and make it a priority at all times. For this reason, we tailor our design ideas to the specifics of each new home we meet.
Customer satisfaction is paramount to us. Based on the opinions of our present and former clients, we are able to provide first-rate renovation services across the state of Tennessee. Unlike other builders, we focus on quality over quantity. Feel free to get in touch with us right away if you have any questions regarding the prices we provide.
In terms of house remodeling and interior design in Leiper's Fork, we understand that you have options. However, Sebring stands out from the competition due to its excellent attention to detail and unwavering commitment to customer satisfaction.
" As soon as I had a meeting with Bryan Sebring and he drew up an initial proposal, I knew I was done shopping for contractors. When you meet someone that you know you can trust implicitly to assist you with major decisions and send you to good suppliers, and whose staff you can trust in your house for 8 weeks without any homeowner supervision, your decision transcends price… "
" I would highly recommend Sebring! All those that were involved in my home remodel were both professional AND nice. Bryan provided all services that were expected and on some occasions went beyond with what was necessary just to make us happy. Thanks Sebring! "
" My experience with Sebring felt right from the start – I felt comfortable and at ease from the first meeting and throughout the entire project. The entire team was extremely friendly and professional and always helpful! They were prompt in answering questions and returning calls and very accommodating. They were clean and courteous and respectful, which I truly appreciated. I would definitely recommend using Sebring!! "
" We used Sebring to remodel our bathroom. They were very professional and the end result is just beautiful! Everyone was prompt, courteous and very skilled. The price was very fair. Justin, in particular, went out of his way to make sure everything was perfect! I highly recommend Sebring! "
Kitchen Remodeling Leiper's Fork TN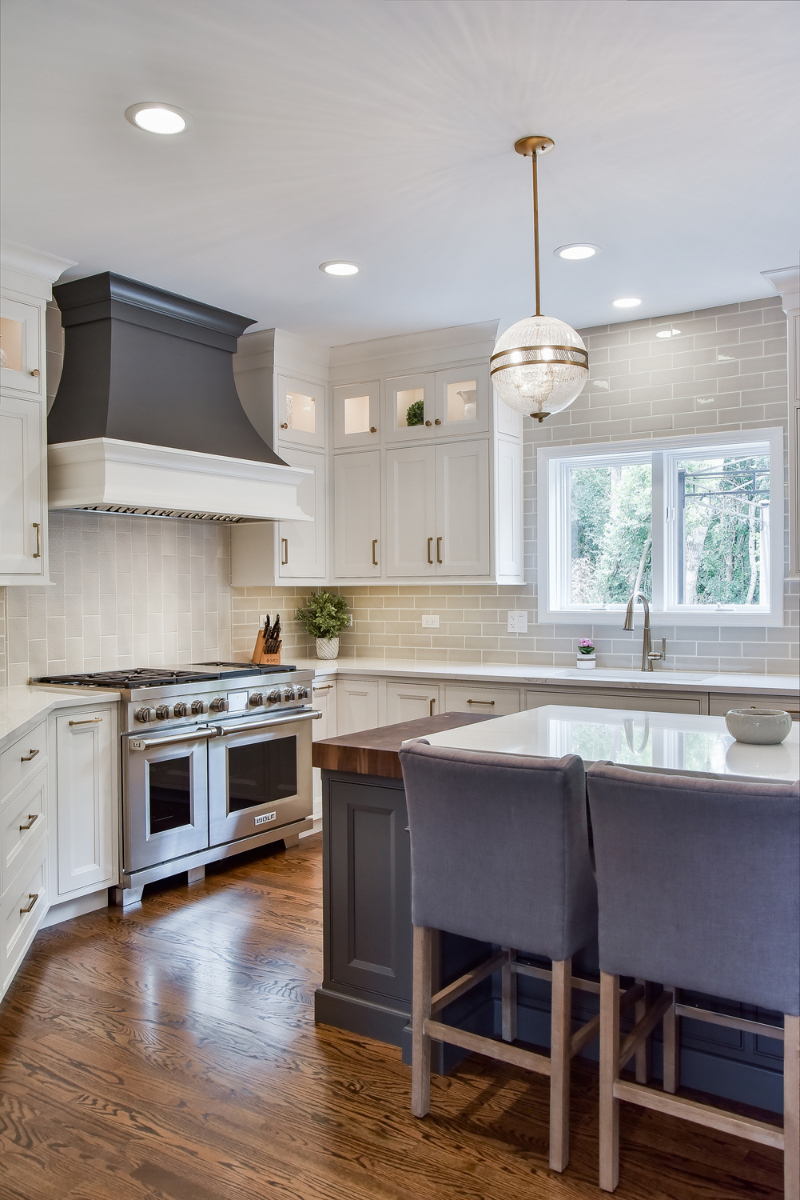 We understand that you have options for home remodeling and interior design in Leiper's Fork. However, Sebring stands out from the competition due to its excellent attention to detail and unwavering commitment to customer satisfaction.
The kitchen is more than just a place to prepare and store food; it is also a central gathering area for the household. It's the location where everyone always hangs when they visit. Nothing beats sitting down to a home-cooked dinner with loved ones at the end of a long day, and you should have a bright and proud place to call your own where you can do just that.
The kitchen, as the home's heart, merits extra care. It has to reflect your taste and aesthetic preferences. With your input, the experts at Sebring Design Build can create a one-of-a-kind plan that will turn your kitchen into a showpiece. Have the dream kitchen you've always wanted right now.
Inclusions:
Our kitchen remodelers in Leiper's Fork provide one-of-a-kind designs, assistance, and care to each client. Here's what to expect:
Island installations or replacements
Open-concept kitchen space with wall removal
New cabinet and countertop installations
Flooring and backsplash designs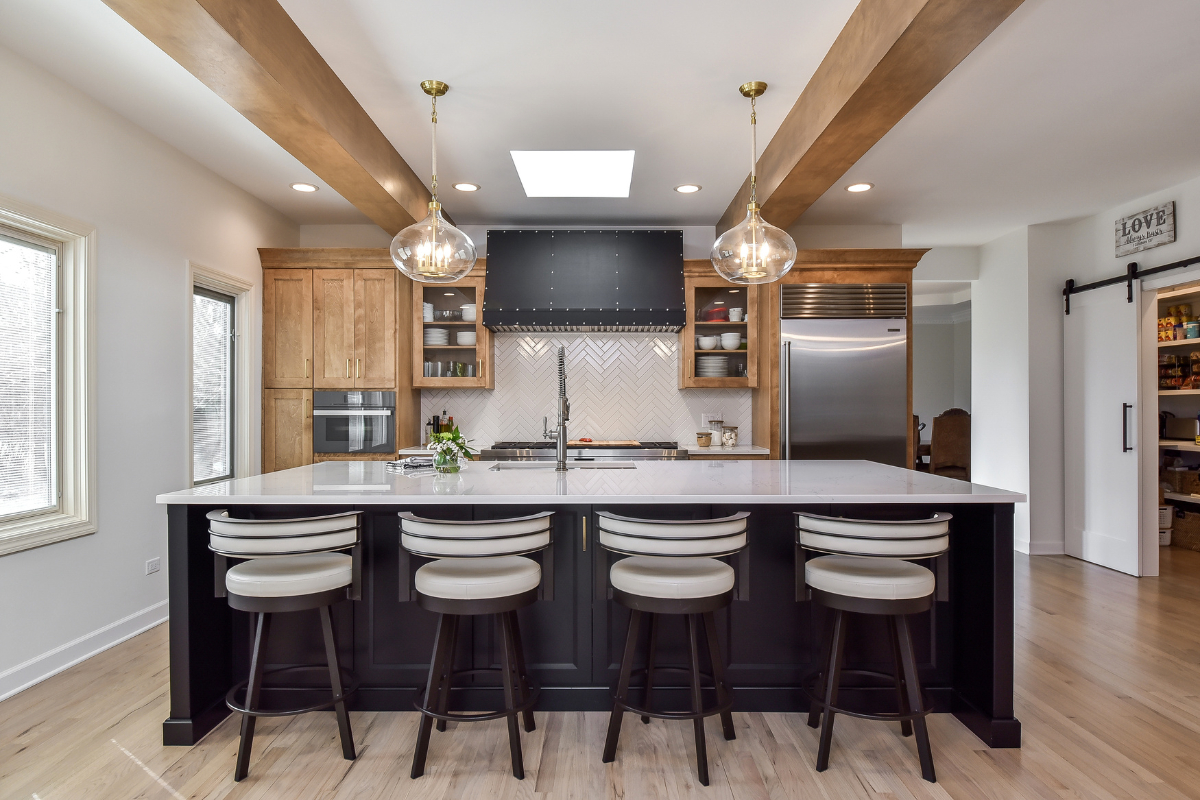 The options for a do-it-yourself kitchen remodel might be quite appealing when time and money are limited. Although it's admirable to take charge, using Sebring Design Build will save you time and effort. We'll handle everything for you, and the remodeled kitchen will look great and cost less than you expected.
What Sets Sebring Apart From Other Design Build Companies
We offer design and planning services in which we create something unique for you after carefully considering your input. If you need help laying out your kitchen, our in-house designer is available and ready to help.
Kitchens are a focal point of every home, and we are one of the most trusted local contractors in this industry, offering custom kitchen designs and expert installations at prices to suit any budget. We have built a solid and long-lasting reputation through the quality of our work.
Increasing the value of your home is a great long-term investment that can help you rest easy about making a larger initial purchase. You might expect a sizable profit from the sale of your house in the future.
For many people, the kitchen is the heart of the home. Having a multi-purpose space where various tasks like cooking, cleaning, storing, collecting, and arranging is a blessing. To make things easier to find and use, our experts will help you set up extra cabinets, expand the size of your countertops, and update your appliances.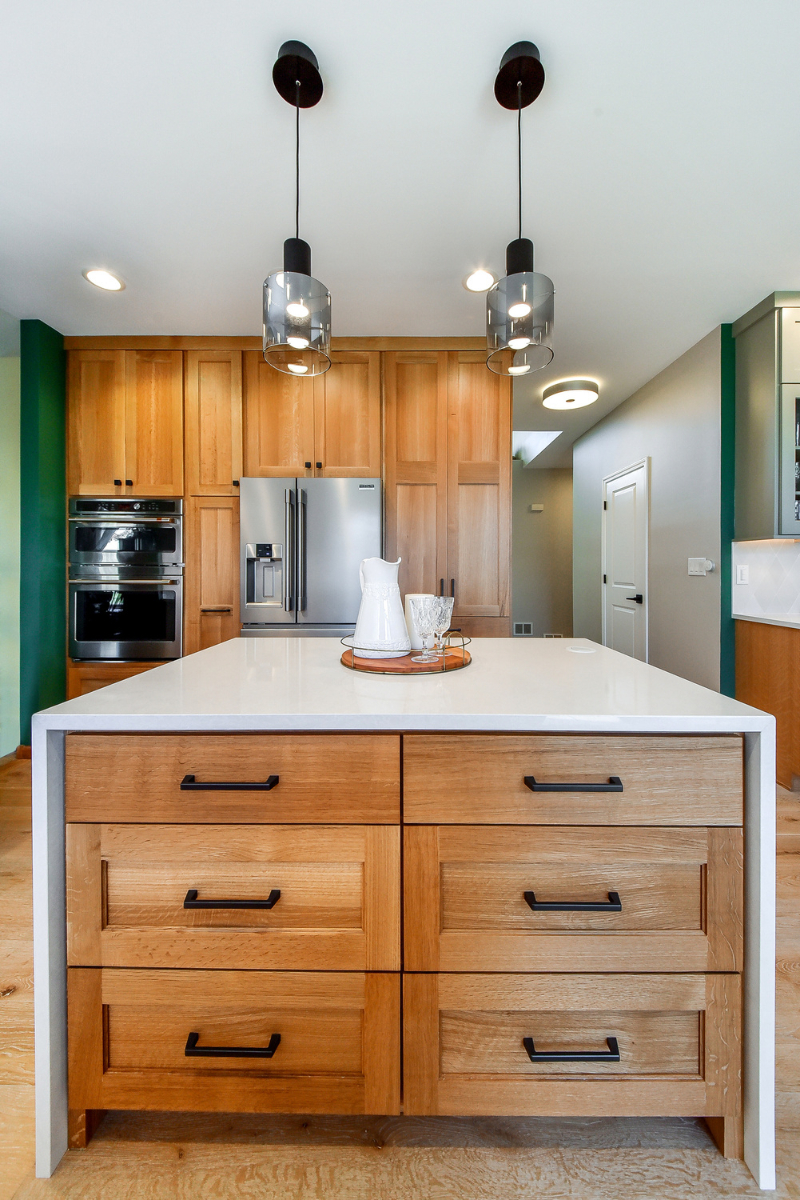 Considerations for Kitchen Remodelers in Leiper's Fork, TN
Creating plans is the first stage before starting the actual remodeling or reconstruction. Our in-house designer is available to meet with you early on to begin developing a personalized kitchen layout. We welcome your feedback and recommendations at every stage of the design process and won't stop working until you're completely satisfied.
Inexperienced homeowners may feel overwhelmed by the prospect of a home remodel. Thankfully, our team will assess your Leiper's Fork home's remodeling needs and provide you with expert advice tailored to your specific project.
Kitchen surface areas, or "worktop spaces," are essential to the smooth running of the whole kitchen. In spite of its small size, your kitchen still requires a good amount of counter and storage space.
A well-thought-out kitchen layout is the result of a synthesis of artistic flair, scientific precision, and hands-on experience. The ease of getting to basic cooking supplies is something our designers have taken into account. A detailed kitchen layout can then be designed using this knowledge.
A kitchen sink is an essential fixture. While bigger projects are still in progress, it may be challenging to plan around a sink. A design plan will aid in visualizing the ideal placement of plumbing features such as sinks and tubs. The sink can typically be placed at a convenient working height and should face a window.
Any Leiper's Fork resident who fails to take use of his or her home's windows and doors is doing so at their peril. Get as much natural light as possible into your kitchen. A competent designer can help you decide where in the kitchen to put this lighting for maximum effect.
Cabinetry
Want to know the most crucial part of a kitchen makeover? That depends entirely on your kitchen and your needs! Cabinets and countertops are two of the most noticeable features of a kitchen remodel, according to most people. Cabinets are highlighted not only because they are functional, but also because they are among the easiest elements of a kitchen to modify in terms of appearance.
A beautiful cabinetry set that fits your needs and style preferences is a must so you can have the kitchen of your dreams. Sebring Design Build offers affordable, high-quality cabinets in a wide range of styles, materials, and configurations.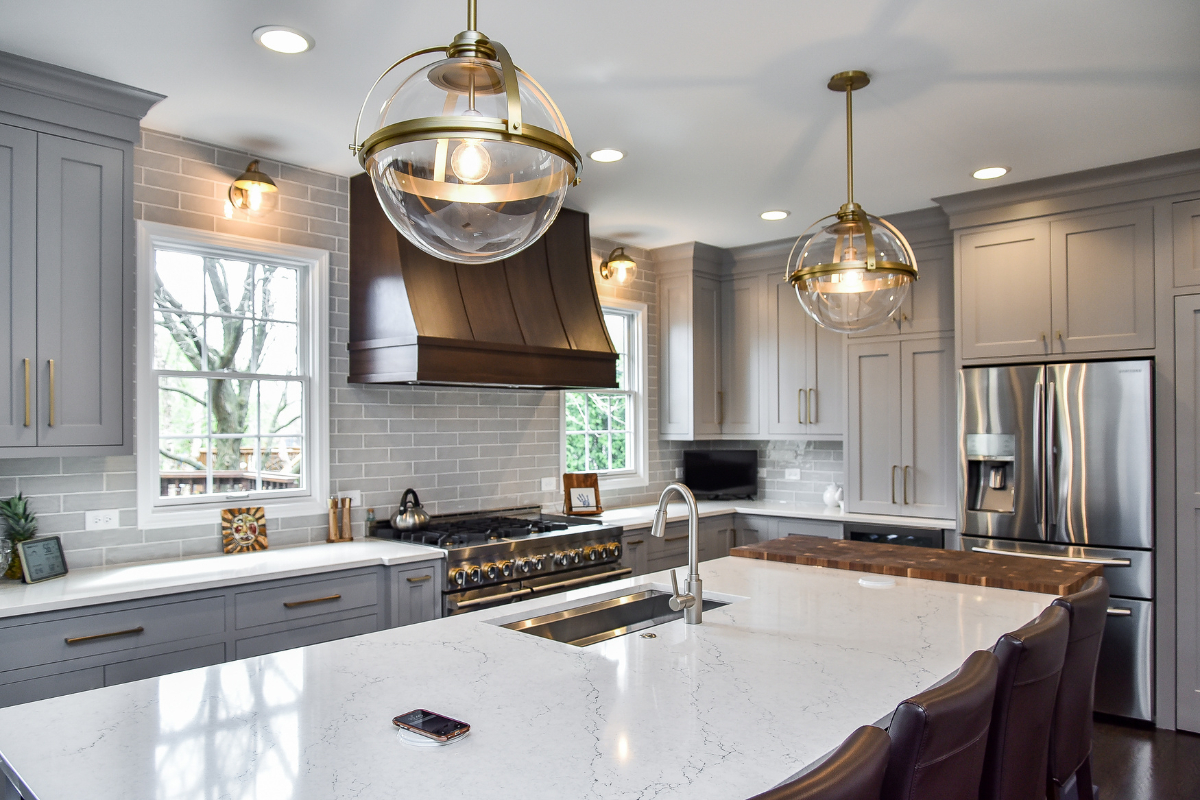 Renovating The Floors
Putting up a new kitchen floor might make the room seem better. There is a wide variety of stylish, eco-friendly, and budget-friendly options available to you, including laminate, hardwood, and tile. Most of our clients like the process of choosing new flooring, so this is an important one.
Countertop Replacement
To make a serious statement, a stone countertop is a must. As a final touch, our design team offers a variety of quartz, granite, and natural stone options. In addition to the pre-designed options, you may also request custom slabs.
Kitchen Backsplashes
In certain cases, a kitchen's backsplash may tie the room's aesthetics together. Without seeing the whole picture, a backsplash's worth may be hard to discern. Thus, you can rely on the expertise of our designers to help you choose the perfect backsplash material, pattern, and color for your Leiper's Fork home's kitchen.
Get in touch with our Leiper's Fork staff right now to arrange a meeting. We're here to help you every step of the way as you plan out your dream kitchen. In order to calculate potential costs, please refer to our product manuals and specifications.
Leiper's Fork Bathroom Remodeling And Leiper's Fork Bathroom Design
The bathroom in your home is more than just a need. It is one of the first rooms you see when you get up and one of the final ones you view before going to bed. You depend on this private and intimate space for some of your most basic needs. Thus, it is critical that you enter a bathroom that you like.
No more complaining about cold tile floors, tight corners, or constant water leaks. It is time to invest in a Leiper's Fork bathroom remodel! A bad bathroom can not only reduce the value of your home, but will also shorten its lifespan.
A qualified bathroom renovator is necessary. Sebring Design Build's designers have the skills and tools to help you enhance your house. Replace dirty tile and damaged bathtubs for a more enjoyable experience. Regardless of the size of your bathroom, we can make it into a haven where you can unwind and attend to your basic needs. If you want to upgrade your bathroom, we have bathroom remodeling contractors in Leiper's Fork and the surrounding regions. We are the top home renovation company in Leiper's Fork.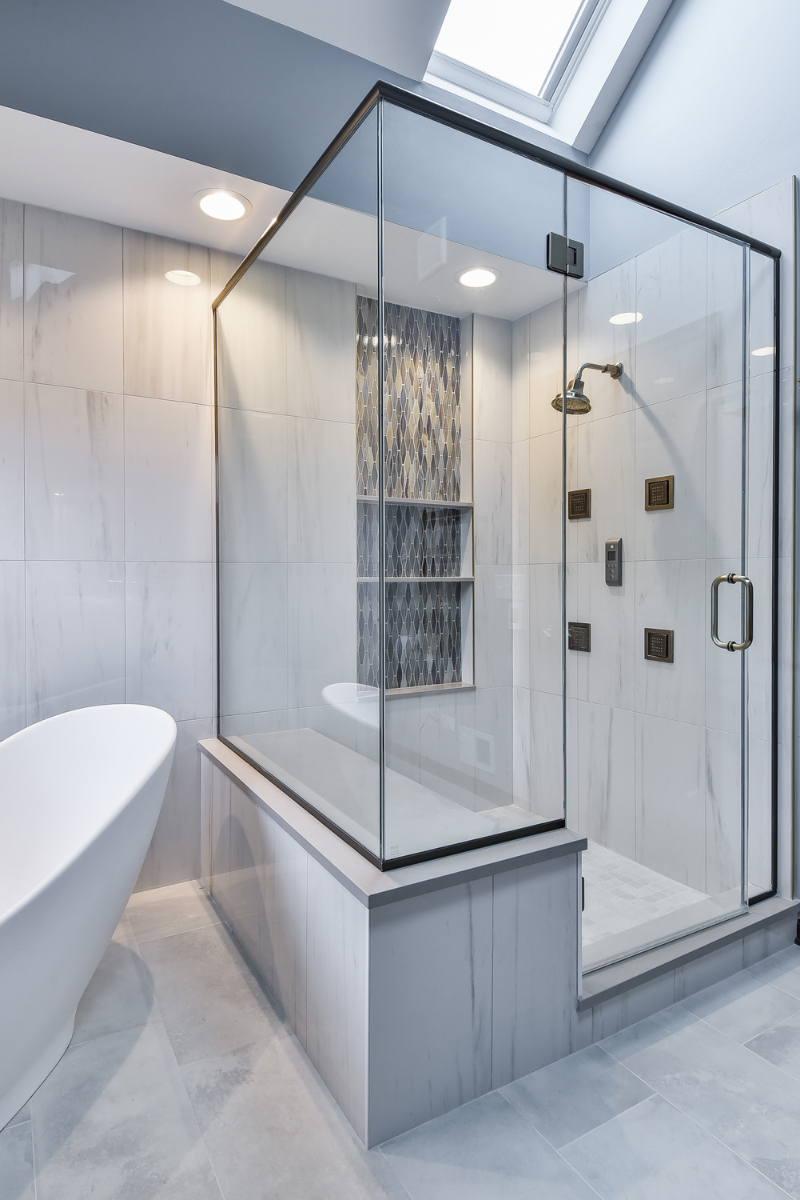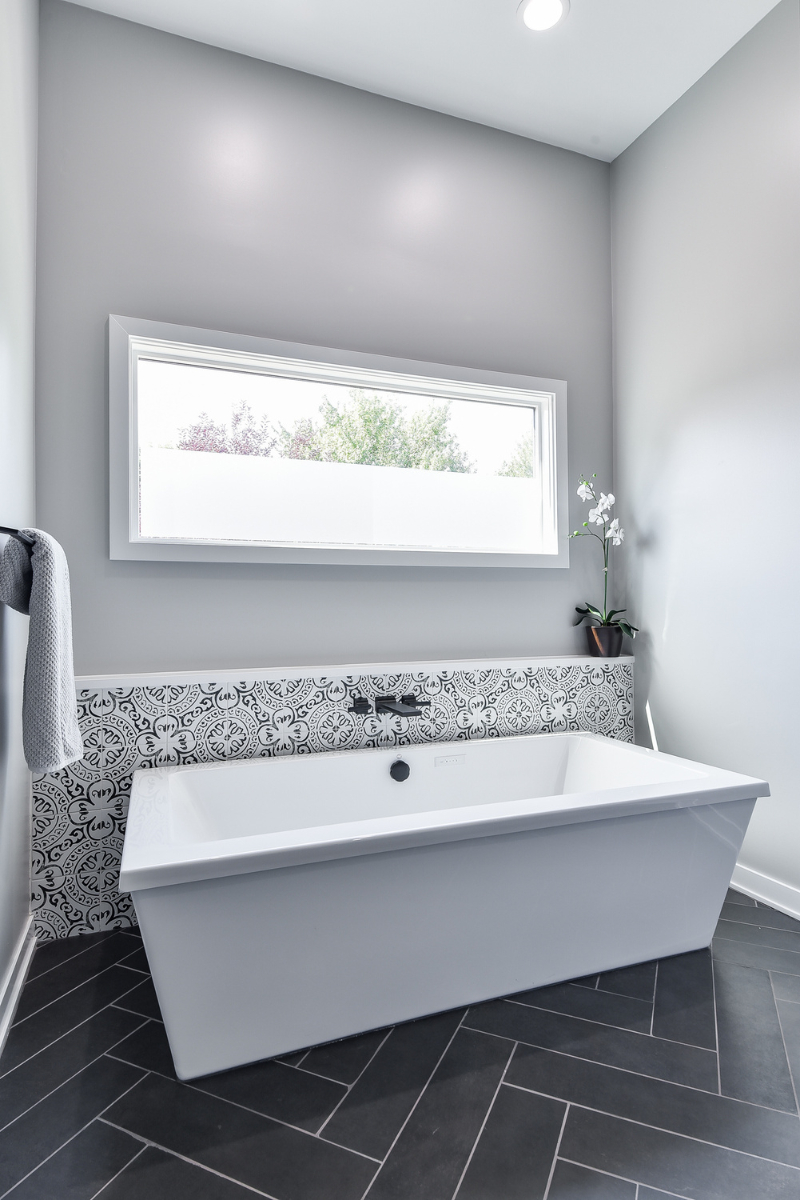 Rest assured that our experts are knowledgeable and dedicated to assisting you in realizing your goals. In Leiper's Fork and the surrounding areas, we provide general contractors for home construction remodeling. We examine your options and present you with the best available material selections in your Leiper's Fork project area. Thus, we may create a plan to transform your prior bathroom into an inviting space where you may feel clean and invigorated.
With our numerous design possibilities, we can satisfy your aesthetic preferences. We can also advise you on what is both visually beautiful and functional, allowing you to find the perfect balance.
Our primary concern is your satisfaction. We will carefully analyze your requirements in order to aid you in achieving exactly what you seek. We'd love to have an in-depth conversation to get a jump start on your design. We work efficiently and accurately, and we always stick to the strategy.
We can work with your schedule while maintaining the greatest levels of safety on and off the job. Our workers are experts in their industry, and they will rebuild and clean up your bathroom in a timely manner.
Best Bathroom Remodeling Designs Leiper's Fork
Your bathroom, like your kitchen, is an area that you use often throughout the day. Your bathroom should represent both your needs and your own style. A newly renovated bathroom with new fixtures, appliances, and amenities may dramatically increase the value of a home.
Our Sebring Design Build experts can help you create a remodeling plan that is personalized to your preferences while remaining within your budget. You may turn your bathroom into a dream spot regardless of your budget or accessible resources.
To help you achieve your desired design, we provide both small and large-scale bathroom remodeling services in Leiper's Fork.
Bathroom renovations may be difficult at times due to space constraints. Many homeowners feel confined and despondent when they don't have a lot of space to work with. Nonetheless, with the right approach and supplies, we can help you get the best results.
First, we look at the basics:
Baths and Showers: The variety of bath and shower options might be daunting, but our design professionals can help you from the start. Consider a separate shower and tub, or combine them for a spa-like look.
Fixtures: Make ordinary objects like the toilet and sink more appealing. Discover something exceptional. Toilets come in a range of sizes, shapes, and finishes, making them easy to match a current or future style. Sinks also have interchangeable handles and spouts.
Cabinets: Cabinets provide more storage space. If your bathroom is small, you may make it larger and more practical. A vanity is an efficient way to combine storage space, aesthetic appeal, and functionality.
Flooring: Tile flooring is ideal for most bathrooms since it is moisture resistant. Furthermore, they are available in a number of shapes and styles, enabling you to easily find something unique to match your creative needs.
In addition, our Sebring Design Build team offers the following amenities and services to help you update your bathroom:
Glass shower doors
Built-in shelves and shower niches
Shower benches
Custom hutch cabinets
Above-toilet cabinets
Custom shower heads
Handheld showering devices
Stone and glass tiles
Stone countertops
Heated floors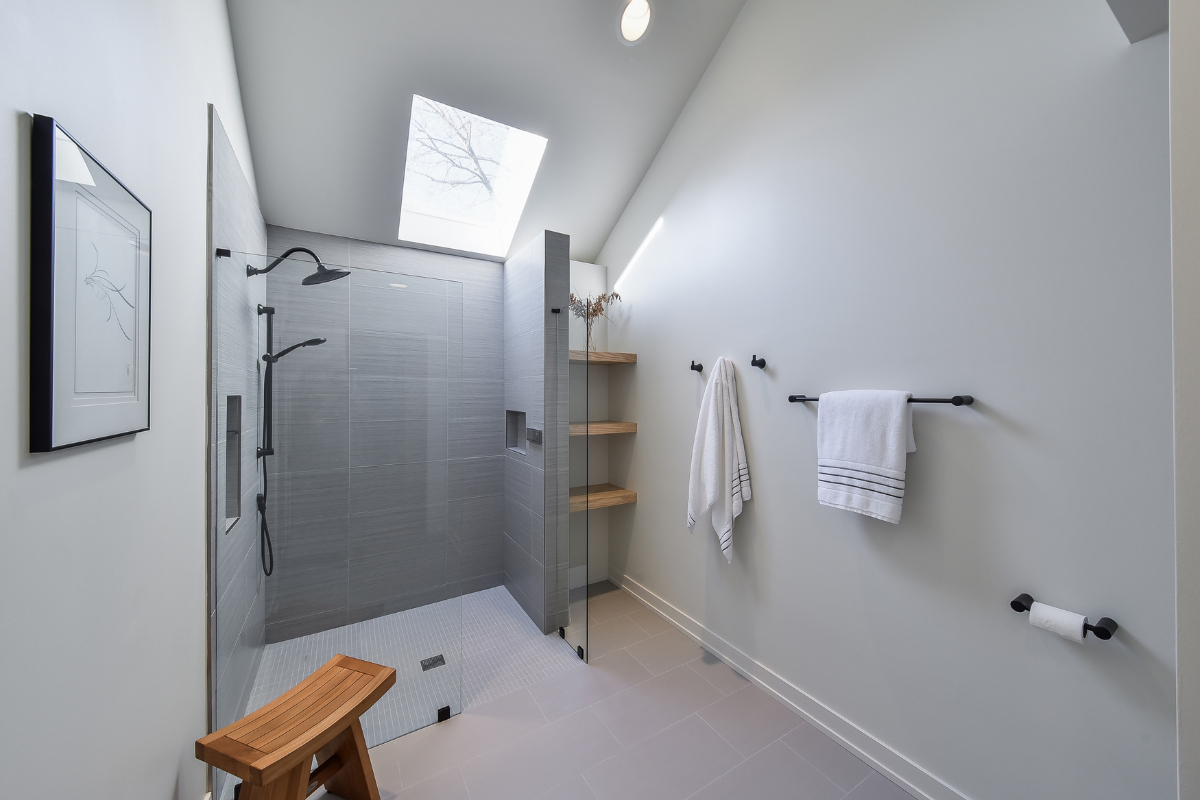 To improve the look of the bathroom, consider the following design elements:
Bathtub Removal: If you seldom use your bathtub, consider removing it to maximize the available space.
Install Fixtures: Lights, tiles, and door knobs may all create a subtle statement when placed.
Double Up: Consider putting two sinks and two medicine cabinets if you have the space. This will boost the functionality of your bathroom.
Invest in Equipment: It's time to make wise choices! Consider installing spa-quality fixtures for ultimate luxury, or smart toilets to make life easier.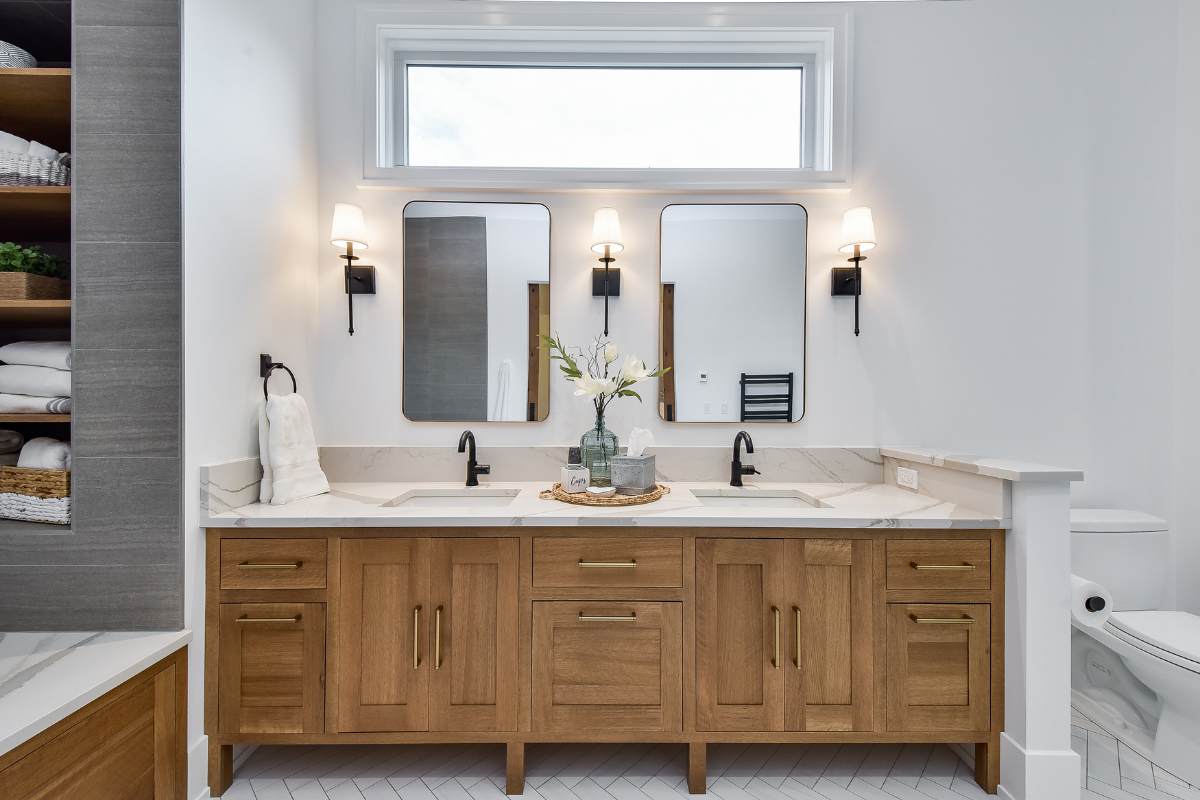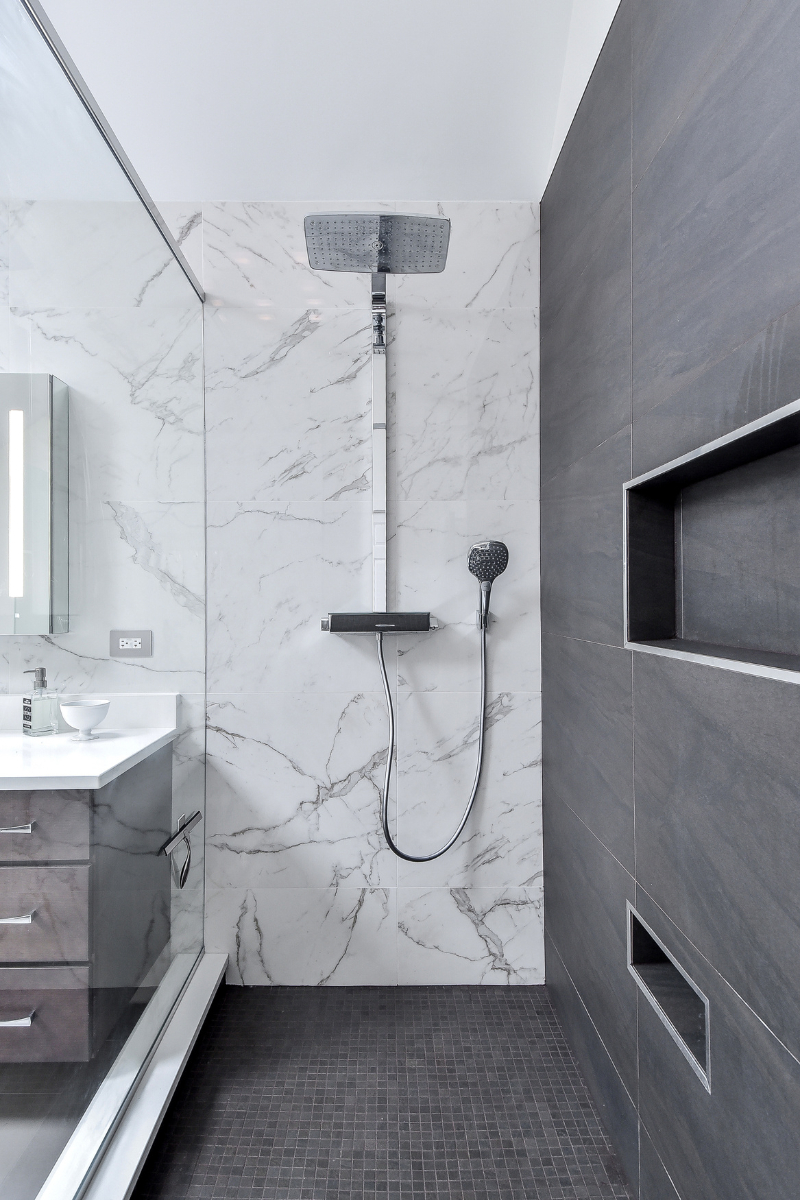 Sebring Design Build specializes in bathroom remodeling and renovation in Leiper's Fork and around Williamson County. Our personal designers will be at your side at all times. We won't leave until the bathroom has passed all final inspections and you are completely satisfied.
We are always mindful of your design and aesthetic preferences. You can count on us to make it a reality. We can provide you with long-lasting materials and exceptional contractor services so that your dreams may become a reality as soon as possible.
Are you tired with your present bathroom design? Give us a call right away, and our pros will help you in starting the bathroom renovation process.
Basement Finishing Leiper's Fork TN and Basement Remodeling Leiper's Fork
Are you tired of tripping over your children's toys in the living room? If you are experiencing this issue, it is time to finish your basement so that your children may hang out and play with their friends. It might be one of the most cost-effective home renovation projects you've ever attempted. Remodeling your basement might transform it into a large, comfortable, and visually beautiful living space.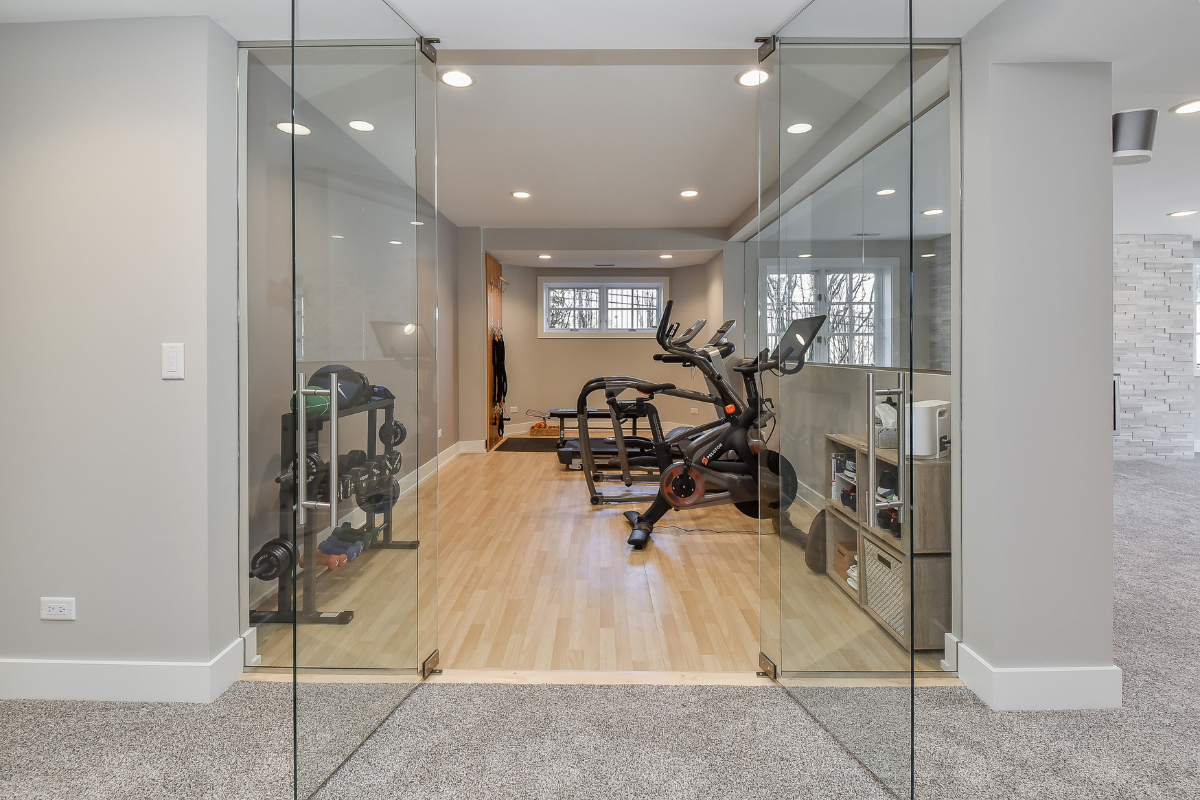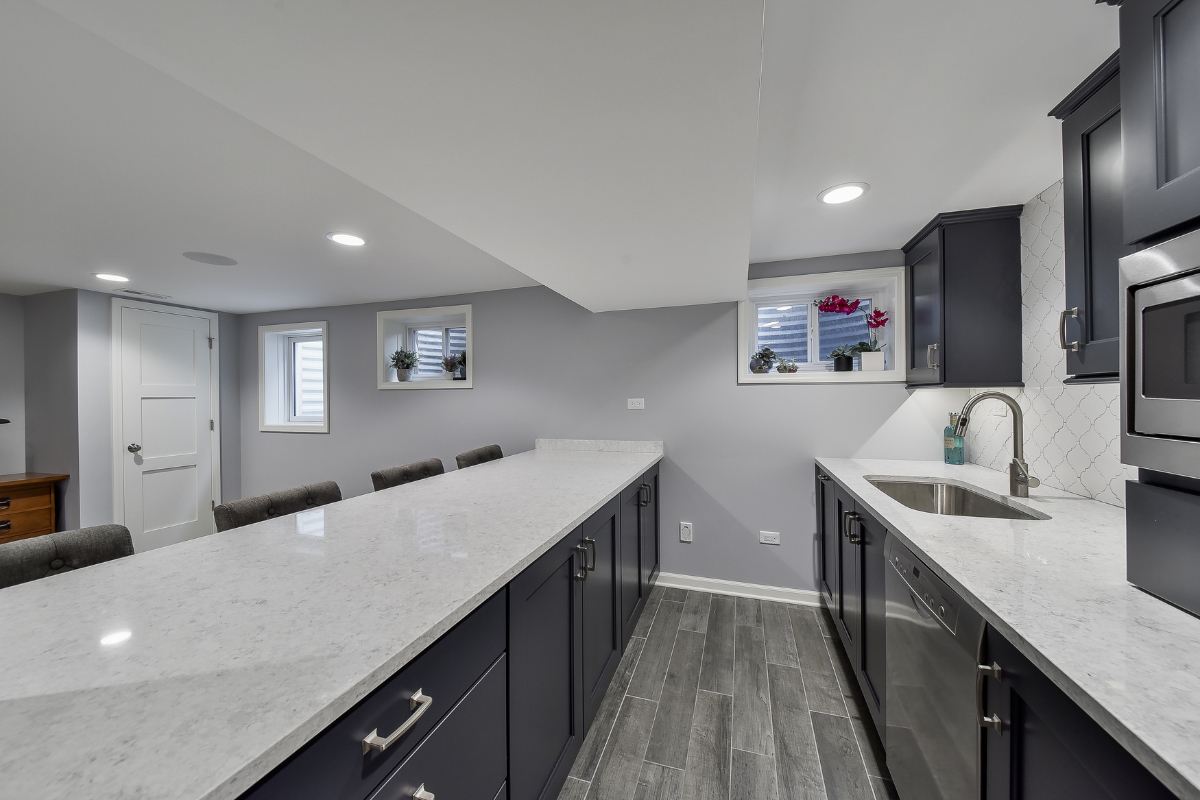 Sebring has a strong reputation in Leiper's Fork, Tennessee, and has completed over 500 basements since its inception in 1999. We've refined our step-by-step process to make every job more manageable and productive.
For example, we may assist you in designing your basement to include a specific wine cellar for preserving your finest wines, or just to provide extra living space. We guarantee that each project is tailored to the specific needs of each customer using our services.
BASEMENT SPACES AND IDEAS:
Individual needs require particular considerations while remodeling your Leiper's Fork, TN basement. We will listen to your demands and assist you in planning and building a basement that fits them.
Here are some examples of typical basement spaces and their design needs.
Laundry Room: The laundry room is best located in the finished basement. A laundry room should include numerous key features, including a drain system and cold and hot water. Because of its occasionally noisy character, it is best to keep it separate from the rest of the house.
OTHER CONSIDERATIONS:
Media Room: Because most basements have a dark, theater-like ambiance, they are ideal for finishing as media rooms. Among the special considerations for a media room are:
Lighting: Glare-free illumination is provided by indirect lighting aimed towards the ceiling or walls. You might also install a dimmer control to change the brightness of the lighting.
Sound Dampening: To minimize noise, apply sound insulation materials such as corkboard over the walls. Alternatively, you may add color and get a similar effect by hanging thick curtains.
Wiring: Wiring is often done through walls and beneath cabinets. It should be done in such a way that the visual and aural components are accessible.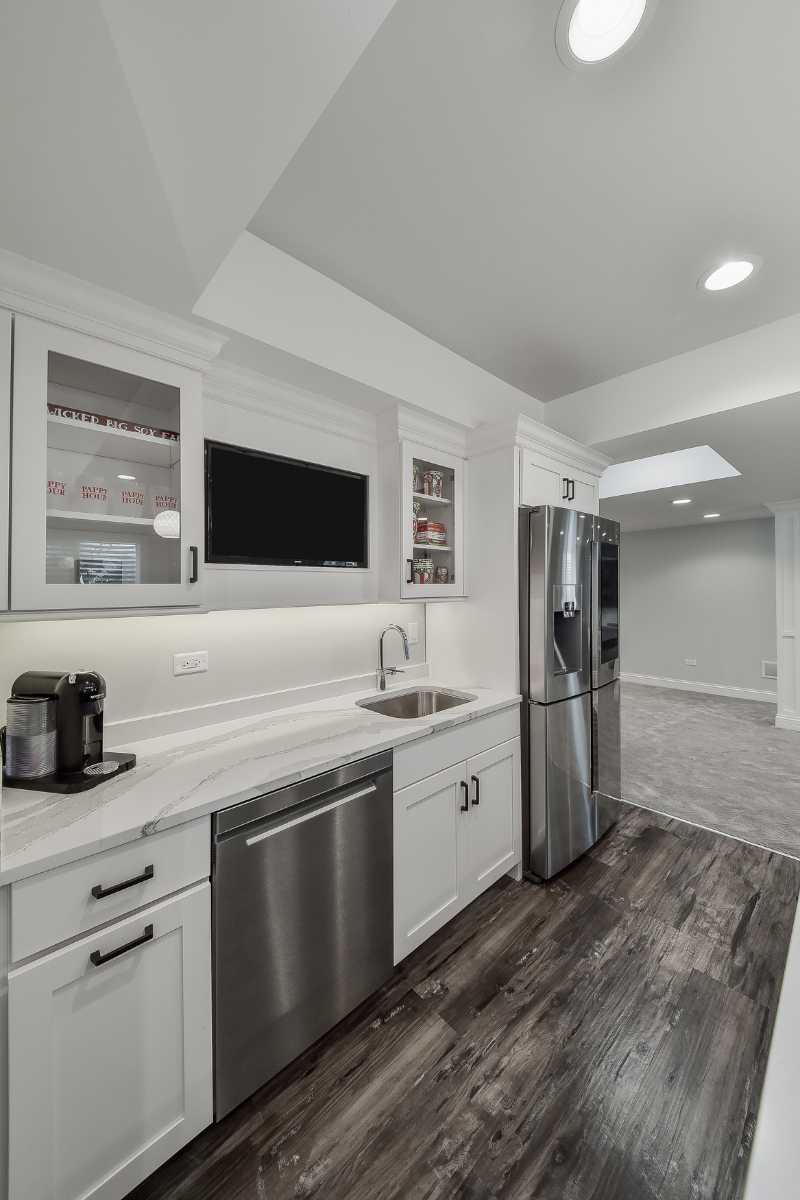 Specialty Items: Unique wine cellars, wainscoting, crown molding, built-ins, ceilings, and fireplaces are examples of specialty items.
Game Rooms: The basement may be used to play vintage arcade games, foosball, ping pong, and pool.
Extra Rooms: Extra rooms include home offices, art studios, and children's playrooms.
Bedrooms: For teen privacy, an in-law apartment, and an out-of-town guest.
TV Zones: You may turn your basement into a high-end theater or TV entertainment area.
Bathrooms: It might be a simple bathroom or a lavish spa bathroom with steam rooms and heated floors.
Home Gym: Common characteristics of training facilities include rubber flooring, wall-to-wall mirrors, and bright lighting.
Choose Sebring for Your Next Leiper's Fork Basement Remodel
We have helped many families construct basements where they like spending time, so please do not hesitate to contact us or schedule a meeting with our in-house designer. We appoint a project manager to each basement we build to ensure that the whole project runs smoothly from start to end. Our whole team is dedicated to ensuring that every stage of the process is precisely completed, from inspections to scheduling the delivery of all materials. In addition, we provide an online project management system which our clients may contact our production team, track progress, and approve options.
We Manage Your Project
Our project management staff is here to help you 24 hours a day, seven days a week. We will be there for you every step of the way. We take pleasure in communicating swiftly and effectively, leaving no detail or discussion unnoticed.
Get a jump start and find out more now. We provide free information to all previous, present, future, and potential clients who want to learn more about home improvement. Start planning your next large project by getting our FREE eBook, Remodeling 101: A Free Homeowner's Guide!
This book is jam-packed with information that will help you prioritize your remodeling requirements, create a dependable budget, and understand your consumer rights as a homeowner.
The Best Construction Project Management
You will engage with a project manager who will offer you with customized attention throughout the renovation process, keeping an orderly journal of your preferences, needs, and comments. Your manager will keep you informed and communicate with you on a frequent basis.
You may also track the progress of your project online and make any necessary changes or revisions to your specs. Take advantage of a list view of all the items and supplies you've chosen for your restoration project. You may also seek advice from your project manager and other design professionals to help you make the best selections.
Our Leiper's Fork experts can handle anything from small bathroom renovations to major home remodeling jobs. We can transform living rooms into the most functional and artistically appealing parts of the home, allowing you to achieve your ambitions.
We must pay attention to even the slightest things, and it is our objective to make you happy. Furthermore, you may expect a wide range of high-quality services at reasonable prices. We strive to make our designs both visually beautiful and functional. And we like keeping clientele for life.
We will also examine each room in the property to better understand any architectural constraints. We will build a plan and provide suggestions based on the results of our inspections.
Among our many offerings are the following:
Leiper's Fork kitchen remodeling
Leiper's Fork bathroom remodeling
New home construction and room additions
Whole-home remodeling
Basement remodeling
Structural additions
We invest in projects of all shapes, sizes, styles, and forms. Contact one of our design experts now to take the first step toward owning the home you deserve.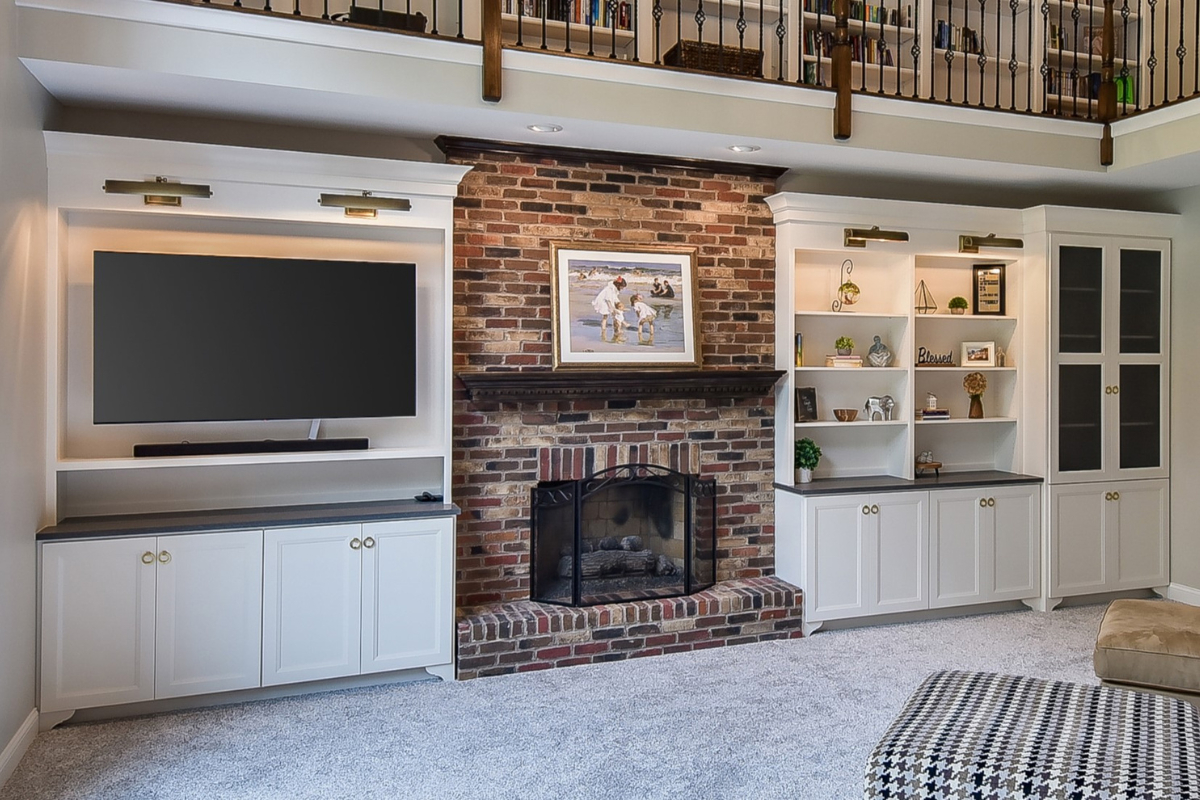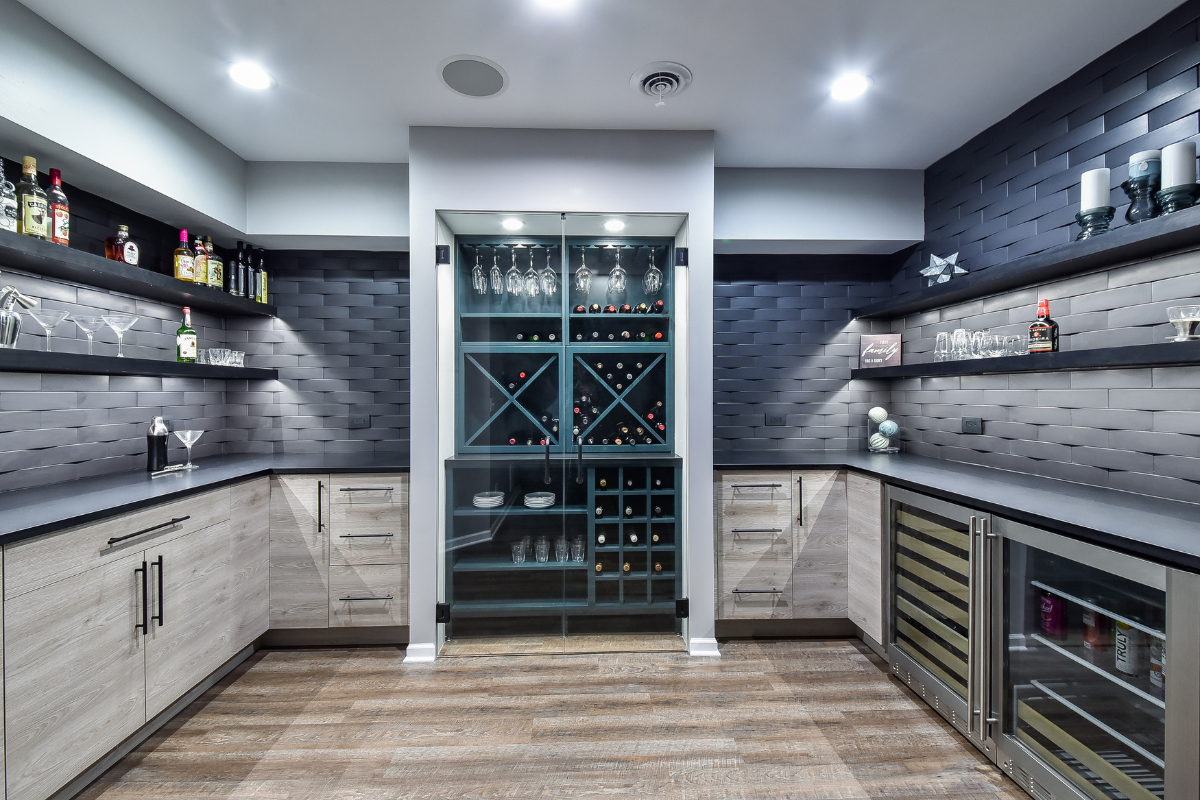 For many years, Sebring Design Build has been a pioneer in house renovation and restoration, providing design and construction services for a variety of projects. If you live in or around the Leiper's Fork area and would want an evaluation of your remodeling needs, please contact us right away.
We guarantee exceptional craftsmanship, high-quality materials, rigorous attention to detail, and passion for your vision. Living in comfort and high quality is a privilege. Our objective is to help you get the best value by completing the renovation project of your dreams. Our Sebring Design Build professionals can make any dream a reality, from the bathroom to the kitchen.
Request a consultation with our staff right away, and you will be assigned a personal project manager to help you with the rest. Get in touch with us right now to learn more!