College Grove Kitchen, Bathroom and Basement Remodeling
Nashville Suburbs | Williamson County
College Grove Remodeling and Renovations
Every house needs a facelift every once in a while. The present furnishings and decorations start to seem stale, the rooms aren't as cozy and lovely as they once were, and the obvious signs of wear and tear are everywhere to be seen. A home renovation by Sebring can give your current residence a new life.
College Grove Remodeling Project Photos
Naperville IL Master Bath Remodel Project Photos
Bryan Sebring
2023-09-25T13:34:25-05:00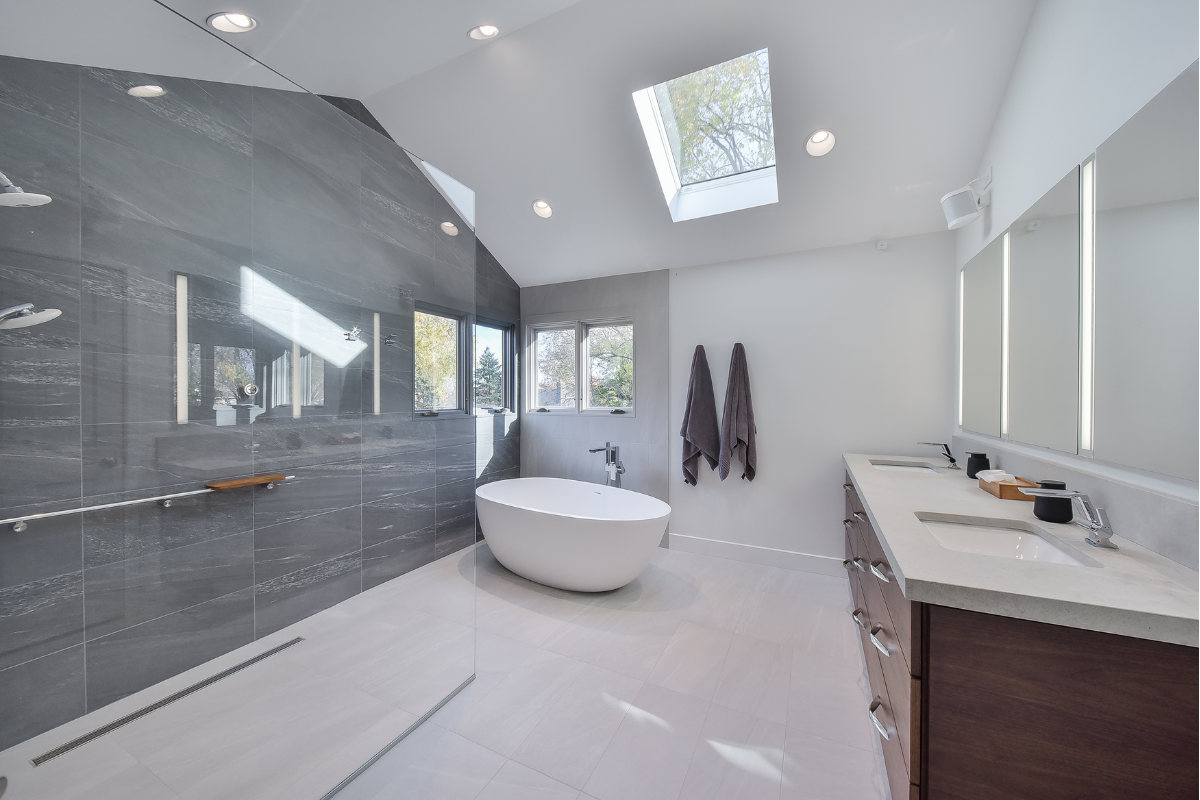 Remodeling Company Reviews College Grove TN
" As soon as I had a meeting with Bryan Sebring and he drew up an initial proposal, I knew I was done shopping for contractors. When you meet someone that you know you can trust implicitly to assist you with major decisions and send you to good suppliers, and whose staff you can trust in your house for 8 weeks without any homeowner supervision, your decision transcends price… "
" I would highly recommend Sebring! All those that were involved in my home remodel were both professional AND nice. Bryan provided all services that were expected and on some occasions went beyond with what was necessary just to make us happy. Thanks Sebring! "
" My experience with Sebring felt right from the start – I felt comfortable and at ease from the first meeting and throughout the entire project. The entire team was extremely friendly and professional and always helpful! They were prompt in answering questions and returning calls and very accommodating. They were clean and courteous and respectful, which I truly appreciated. I would definitely recommend using Sebring!! "
" We used Sebring to remodel our bathroom. They were very professional and the end result is just beautiful! Everyone was prompt, courteous and very skilled. The price was very fair. Justin, in particular, went out of his way to make sure everything was perfect! I highly recommend Sebring! "
College Grove Kitchen Remodeling and Design
It's no secret that the kitchen is a chaotic and confusing place. Many parts of a kitchen work together to form its overall design and feel. The walls, the floor, and the counters are all crucial components of any interior design. Some situations may call for the elimination of extraneous materials. Under-cabinet lighting, sink, and faucet design, doors, cabinet refacing, bespoke windows, and other seemingly little details may have a substantial impact on the overall look and feel of your kitchen. You may need to rearrange them to have a good look around. If you need design assistance, don't hesitate to contact experts.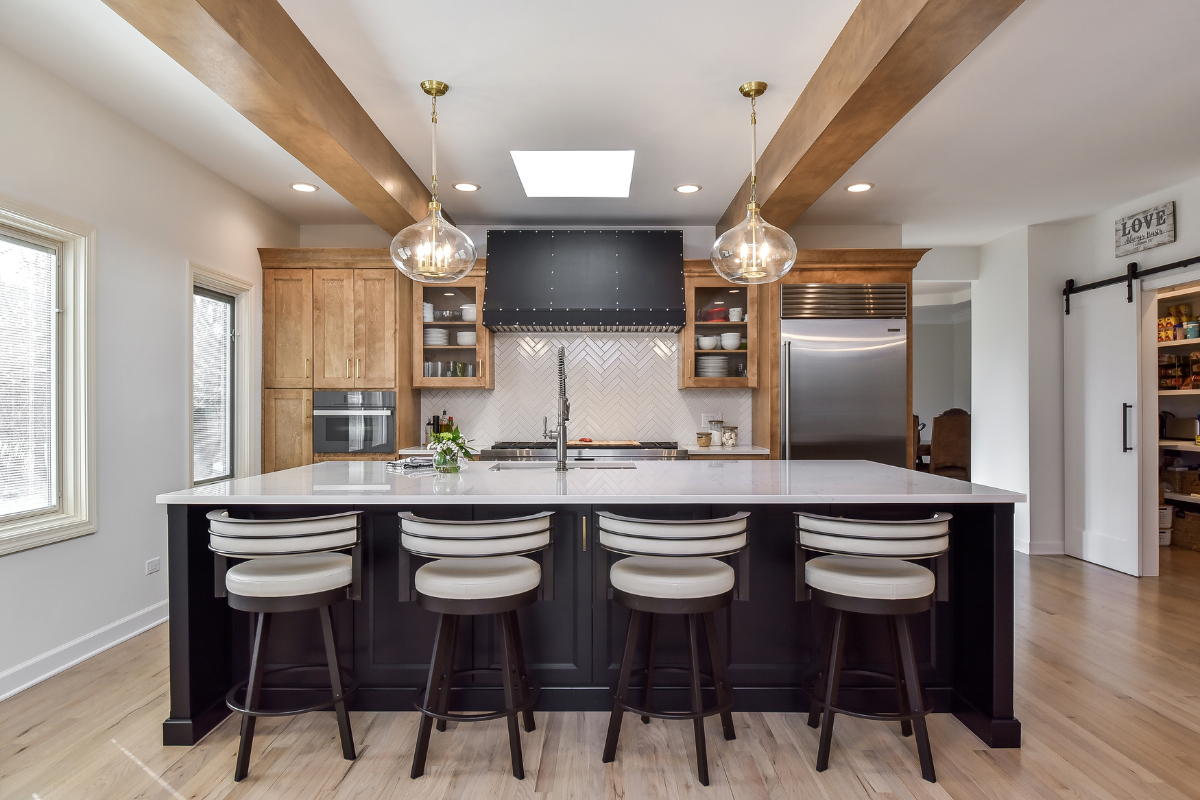 The path to the heart, as the expression goes, is through the stomach.
If this is the case, it is critical to keep the stomach satisfied. And in order to do so, we need a fantastic kitchen in which to produce wonderful dishes that will surprise and delight our taste buds.
The kitchen is unquestionably the most important area in your home. It is a place where your body is fed and ready for the day's tasks. As a result, it is only natural that this place be handled with extra care.
As a homeowner, you may have noticed that the kitchen is the first thing that strikes your attention while looking at real estate houses. The floor plan, functionality, and even the color of the walls and wood cabinets all impact your decision. This area conveys love and warmth, and if well-designed, it immediately puts you at rest.
This is due to the kitchen's association with family gatherings. It's where your mother cooked you dinner after you'd been up late studying or working, or where you laughed and told your pals about your new life experiences.
College Grove TN Kitchen Remodeling Process
Here are some of the most typical reasons for a kitchen makeover.
When you have acquired a new house and the present kitchen décor does not suit you.
When your kitchen cabinets have gotten dull and worn, and cleaning them no longer works.
When you need to bring more natural light into your kitchen floor plan.
When you need to expand the kitchen to make room for more people.
When several components of your kitchen layout show signs of wear and tear.
When you are intending to sell your property and want to increase its worth via fresh installation.
If any of the aforementioned scenarios apply to you, our College Grove kitchen remodeling services and outside kitchen renovation are just what you need. Through our experienced home remodels renovation, we will work together to convert your kitchen into a beautiful, warm, and welcoming room. If you need additional ideas for your interior renovation kitchen, see our Houzz page or visit our showroom. Call us immediately if you need a professional kitchen remodeler or kitchen master! We are not your typical construction contractor!
Kitchen Remodel Plan College Grove TN
We propose that you begin by deciding on a basic theme or design for your College Grove kitchen makeover. This will then select which parts to combine to complete the look. Traditional, artisan, farmhouse, cottage, rustic, urban contemporary, transitional, modern, opulent gourmet, and other types are popular among homeowners.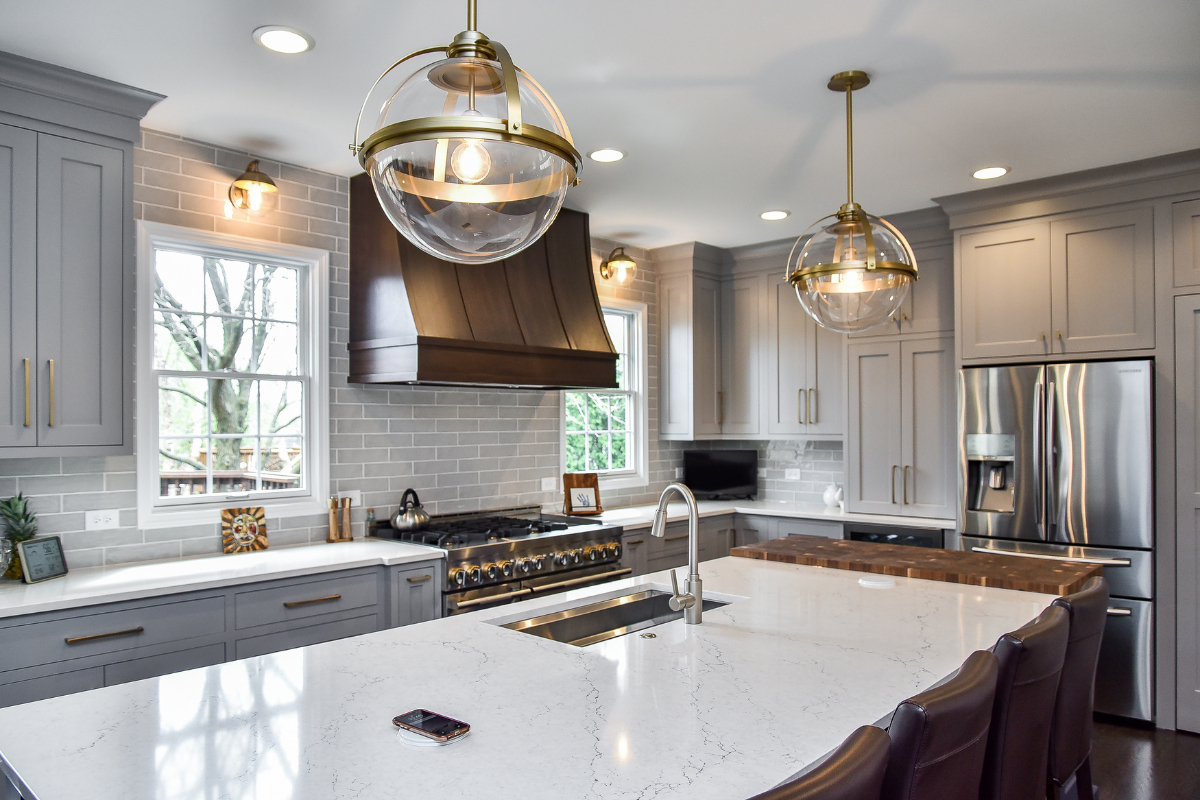 The style you choose will be mostly determined by your tastes. Other considerations include location (a beach kitchen works well with some themes), temperature (certain themes work well in cold climate kitchens), and money (some styles are more expensive than others to pull off).
Our kitchen remodeling professionals will collaborate with you to choose the ideal theme for you and your kitchen.
We will begin planning the specific pieces when we have decided on your overall design. This involves selecting the countertop material, flooring, backsplash design, wall decor, and lighting style, among other things. All of these pieces are based on the selected theme, but you may add some opposing elements for a more distinctive design. Consider a rough-hewn and exposed wood dining table smack dab in the heart of a sparkling white contemporary kitchen.
Don't simply fantasize about your ideal kitchen; make it a reality with a College Grove kitchen redesign. If you answered yes to any of these questions, then contact us right away to set up a free consultation with one of our kitchen remodeling specialists.
Bathroom Remodeling in College Grove TN
What is the first thing you see when you enter your College Grove bathroom? Is it a relief to be able to finally rest in a hot bath, or do you feel like you've entered a dungeon and need to get out as soon as possible?
We often disregard our restrooms, believing that this out-of-the-way space is unimportant. Homeowners concentrate on the kitchen, living room, and other key places, but often overlook the importance of the bathroom. For many, this is one of the first stops they make before and after a hard day. It has the ability to change your mood. A chilly, dark, and uninteresting bathroom makes you feel even more anxious and depressed. A lovely, warm, and pleasant bathroom makes you feel joyful and calm.
Remodeling a bathroom might be a challenging task since you can't move many stuff. To do it right, you'll need a bathroom remodeling company with a plan and a strategy. To do so, you must first comprehend the bathroom remodeling method and procedures.
Many individuals are unaware of the stages their bathroom will go through from beginning to end. But it is all worthwhile. After all, a good remodel can breathe new life into any bathroom.
Because of the wide range of duties required, bathroom restoration is substantially more difficult per square foot than most other remodeling projects. Furthermore, they vary widely depending on your choices and preferences.
Many homeowners, for example, prefer to hire a single bathroom remodeler who will manage all aspects of the bathroom remodeling process from start to finish rather than employing many trade-specific contractors. Similarly, moveable barriers are required for certain projects but not for others.
The phases and chronology of the bathroom restoration operation will be decided by the unique requirements of your project. Our e-book guide attempts to present a realistic bathroom restoration technique that you may customize to your own needs.
How to Plan Your College Grove TN Bathroom Remodel
The bathroom is a very intimate environment that must be treated with extreme care. Do not overlook the bathroom while you repair other rooms. Consider how you may give it a new appearance. Consider how you can make it more comfortable, soothing, and welcoming. If you want assistance, contact Sebring. For years, we have provided bathroom remodeling in College Grove and bathroom remodels outdoors, and our track record speaks for itself. Our consumers are pleased, satisfied, and eager to contact us again if they want assistance with house renovations.
The color palette is the first thing College Grove homeowners should consider while updating their bathrooms. Colors have a strong influence on our emotions and may decide whether we are joyful or sad when we leave the house. Blue and teal, for example, are relaxing hues. Other colors, such as yellow and orange, elicit feelings of enthusiasm and excitement. Brighter hues, such as red, elicit enthusiasm and should be used sparingly. Darker colors, such as black and brown, offer a sense of richness, but should be used sparingly since they may throw a dismal net over the bathroom if overdone. Green and blue hues bring nature within, whilst white provides the appearance of infinite space. Gray is a trendy color right now since it can be both beautiful and modern.
Feel free to create your own color palettes. For example, you may use an eye-catching color pattern to highlight one wall.
Aside from color, there are other additional factors to consider. The flooring, for example, has a significant impact on how warm and comfortable your bathroom feels. Many homeowners choose porcelain or ceramic tiles. You might choose treated hardwood for a cozier feel. There are now wood grain ceramic and porcelain tiles available. Choose natural stone, such as marble, for the spa aesthetic.
Don't overlook your walls or ceiling. Placing shiplap on the walls and ceiling, installing a gorgeous chandelier as a focal point, or utilizing mosaic tiles on the walls are all excellent options. Lighting, cabinets, cabinet hardware, and faucets/showerheads are some more places that might benefit from a unique design touch.
CALL US NOW TO START YOUR BATHROOM RENOVATION
Do not put off upgrading your bathroom until you are unable to use it. The sooner you start, the better and more cost-effective it will be. Call us now to begin the path to your ideal bathroom in College Grove. We also conduct entire house renovations in College Grove.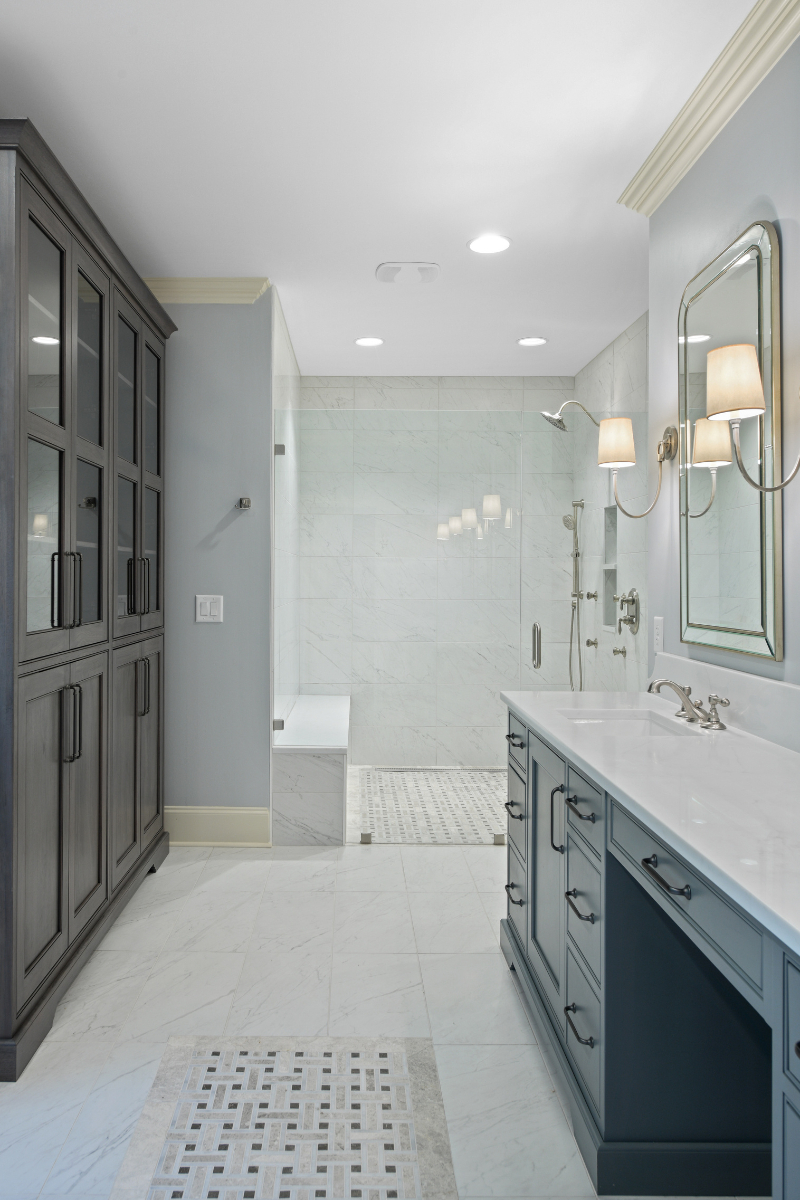 College Grove Basement Finishing and Basement Remodeling College Grove TN
Lack of room is an issue that affects many College Grove residents. A lot of houses might benefit from an additional room, whether it's because there are too many toys lying around, there's nowhere for visitors to sleep, or the dining room doubles as the office. After 15+ years of service to the College Grove, TN community, Sebring has found that basement renovation is the most effective way to address the issue of inadequate living quarters.
The basement's wide and open architecture makes it a good candidate for repurposing. Most people's basements are unheated since they are seldom used. Sebring has the ability to transform that cold, ugly room into a cozy, lovely home for you and your family.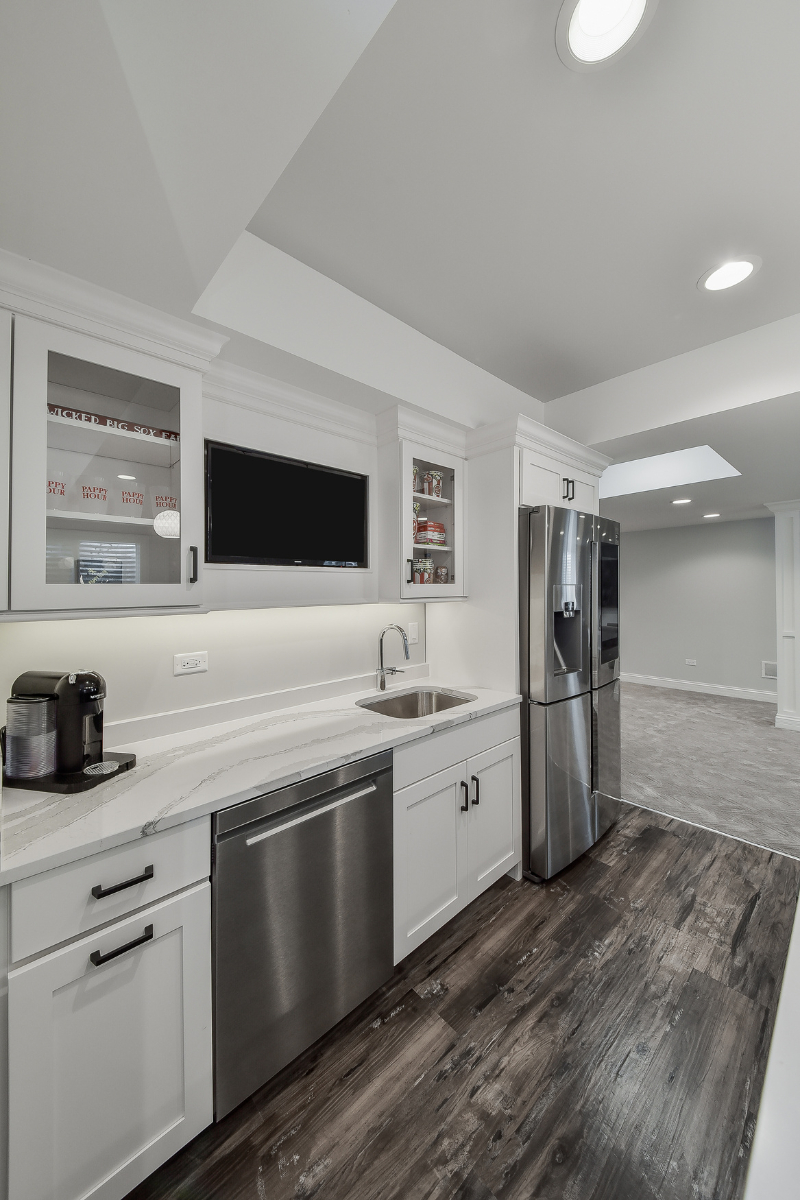 Plan Your College Grove Basement Remodeling Project
First, you should evaluate what you need the most. Having a spare bedroom in the basement is a great solution for accommodating visitors or accommodating an expanding family. An office in the basement is ideal for home-based workers since it is quiet and out of the way of household activities.
If you often have visitors, it could be a good idea to invest in some entertainment options so that everyone has a good time. Making your basement into a recreation area with a pool table, dart board, and other games is a great example. Improve the convenience of the gaming room by installing a bar there to keep drinks flowing without requiring guests to repeatedly up the stairs. A bathroom could be a good idea to install as well.
As a parent of several children, you know how difficult it is to find a place to put all of their toys without constantly falling over them. Are you thinking of turning your basement into a recreation area for your kids? The children would have a vast, unobtrusive area in which to play. They will have a better time and nobody will be hurt. The basement might need some entertaining activities to keep the kids occupied.
College Grove Basement Finishing Designs
Our College Grove basement remodeling services can be useful even if you don't have an immediate need for them. Ignoring your basement's potential as a social hub for your family and friends is a waste of space. Some creative suggestions include:
Make a display case for your travel photos, memorabilia, and other knickknacks.
Create a cozy reading nook in the basement and use it as a library for the whole family.
Install exercise equipment and use it as a personal gym.
Turn it into a personal art and crafts room. You can use the space to sculpture, paint, sing, draw or anything else you love doing.
College Grove Basement Remodeling Contractors
Sebring has renovated hundreds of basements, so we are well-versed in the field. We can help you transform your basement into a luxurious retreat fit for a magazine. If you're interested in a no-cost consultation, please call us right away.
You do not have to spend several hundred thousand dollars to get a new home. With an affordable renovation, your home can look as good as new. If the renovation cost is a bit scary, you can even opt for a low-cost renovation, where simple changes create huge impacts on your home.
Do not let cost stand in the way of giving your home a fresh breath of air. Instead of fretting about how much it will cost, give us a call today and we will arrange a free no-obligation consultation. We will discuss what you need done and find ways of keeping the costs low. With our expertise and more than 15 years of experience, we are sure we can find creative ways to achieve affordable home renovation.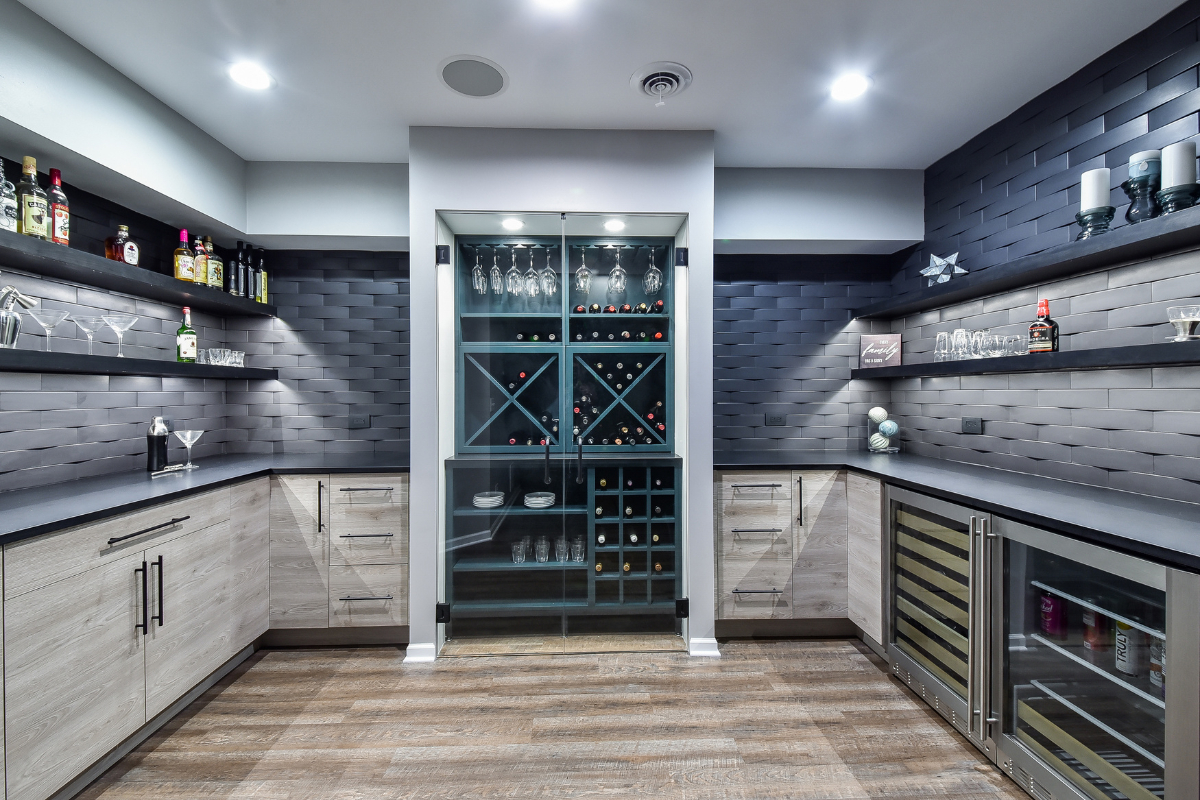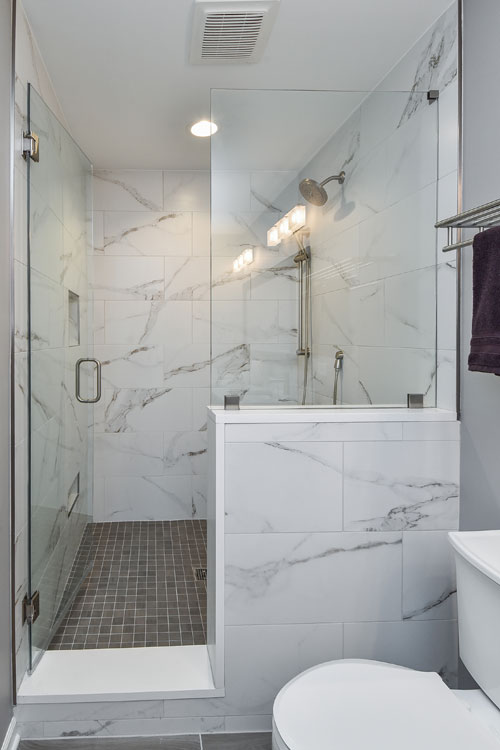 Planning Your Renovation in College Grove
Many houses in College Grove, Tennessee have been remodeled by us during the last few years. Throughout all of our numerous College Grove home renovation projects, one thing has stood out as being of the utmost importance: planning. Planned projects are more likely to be completed effectively. Planning is crucial, not just for minor fixes, but also for significant restorations. As a result, the many necessary adjustments become more manageable.
In order to get the most out of your meeting with a contractor, it is wise to conduct some preliminary preparation on your own. Take a round around the home and make notes on the spots that may need some TLC. Forget about how much it will cost for now; simply make a list of everything you want changed.
The next step is to decide what your top priorities are. If money is scarce, this will be extremely useful. If you take the time to make a list of priorities, you can make sure that the most crucial tasks are completed before any additional expenses pile up. You may decide that the flooring has to be replaced immediately but the stair rails can wait. Alternatively, you might elect to do a small bit in each area, so reducing the total amount spent.
Why Hire Sebring As Your College Grove Remodeler
Our hundreds of satisfied customers in College Grove, TN attest to the fact that we are among the top remodeling companies in the region. We have the perfect blend of knowledge, professionalism, and experience, making us the ideal choice for your business needs.
We are here to hear your ideas for any type of remodeling project. All potential customers are welcome to schedule a no-cost, no-commitment consultation with us. Call us right now to schedule an appointment for exterior makeover of your home.