Belle Meade Kitchen, Bathroom and Basement Remodeling
Nashville Suburbs | Williamson County
Belle Meade Home Remodeling
Every residence ultimately reaches a point when it begins to seem worn out. The same wall color, wood flooring, lighting, furniture arrangement, etc. Is it time for a necessary change?
A complete home renovation in Belle Meade might be time-consuming and expensive, but it is well worth it. You don't only add value to your property, but you also breathe new life into it. It will no longer be a typical residence! Given the amount of time and money required for house remodeling, it is essential to choose the most qualified specialists. At Sebring, we are committed to servicing our customers with the highest expertise, courtesy, and enthusiasm. Sebring understands what it takes to complete a successful home renovation, and we are more than willing to go the additional mile to give your house a new appearance.
Renovation and remodeling are two of the most often used phrases in the building, real estate, interior design, and contracting sectors. However, there is a substantial difference between them. To renovate signifies to "revive" or restore something to its previous state by enhancements such as repainting, refacing, or mending. Remodeling, however, is rearranging the status of something to "remake" it.
The broadest meaning of renovation is to make something new again. In the context of renovation or building in general, this phrase might mean anything. Cabinet refacing, the installation of new fittings, the addition of finishes, and repairs are all included in the process.
In renovation, the original design is never significantly changed. A kitchen is still a kitchen, and an office is still an office. It is simple to update, modify, or change to complement the remainder of the office or home design. Frequently, renovations are performed to fulfill new or altered requirements.
Remodeling involves changing a space's style, structure, or purpose, as opposed to rehabilitation, which encompasses revitalizing or restoring the house. This drastically modifies the structure of the refurbished room, kitchen, or other space. A renovation is the complete alteration of a room's design, layout, or appeal.
Belle Meade Home Remodeling Project Photos
Naperville IL Master Bath Remodel Project Photos
Bryan Sebring
2023-09-25T13:34:25-05:00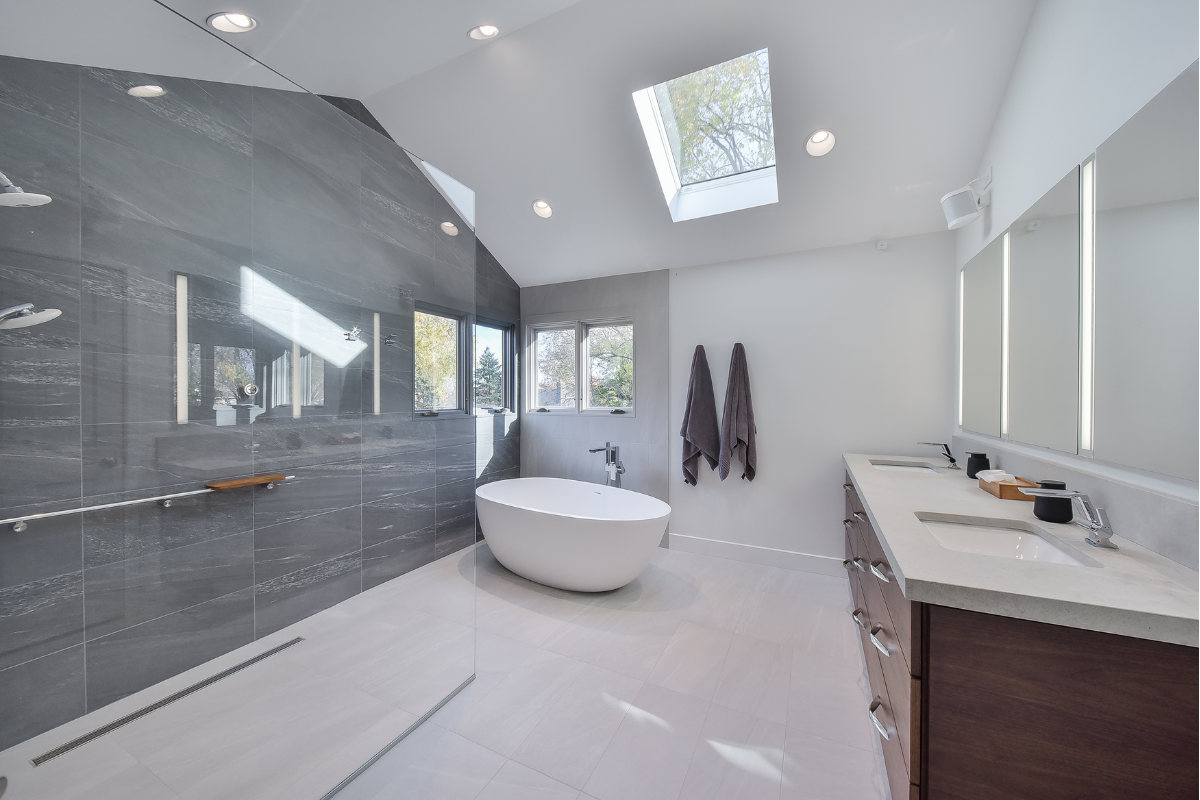 Belle Meade Remodeling Testimonials
" As soon as I had a meeting with Bryan Sebring and he drew up an initial proposal, I knew I was done shopping for contractors. When you meet someone that you know you can trust implicitly to assist you with major decisions and send you to good suppliers, and whose staff you can trust in your house for 8 weeks without any homeowner supervision, your decision transcends price… "
" I would highly recommend Sebring! All those that were involved in my home remodel were both professional AND nice. Bryan provided all services that were expected and on some occasions went beyond with what was necessary just to make us happy. Thanks Sebring! "
" My experience with Sebring felt right from the start – I felt comfortable and at ease from the first meeting and throughout the entire project. The entire team was extremely friendly and professional and always helpful! They were prompt in answering questions and returning calls and very accommodating. They were clean and courteous and respectful, which I truly appreciated. I would definitely recommend using Sebring!! "
" We used Sebring to remodel our bathroom. They were very professional and the end result is just beautiful! Everyone was prompt, courteous and very skilled. The price was very fair. Justin, in particular, went out of his way to make sure everything was perfect! I highly recommend Sebring! "
Belle Meade Kitchen Remodeling and Design
There is nothing more welcoming than a pleasant, warm kitchen after a hard day. Stunning hues and beautiful cabinetry may magically alleviate tension. A beautiful kitchen is a gathering area for the whole family, where you can spend your weekends preparing your favorite dishes.
If this does not characterize your kitchen, then it is time to do a kitchen renovation. A well-designed kitchen may be a significant source of pleasure and relaxation. It becomes the heart of the house, a place for both sustenance and happy meetings. If your kitchen lacks a cheerful and bright atmosphere, there are ways to fix that. A master kitchen redesign and installation may work miracles!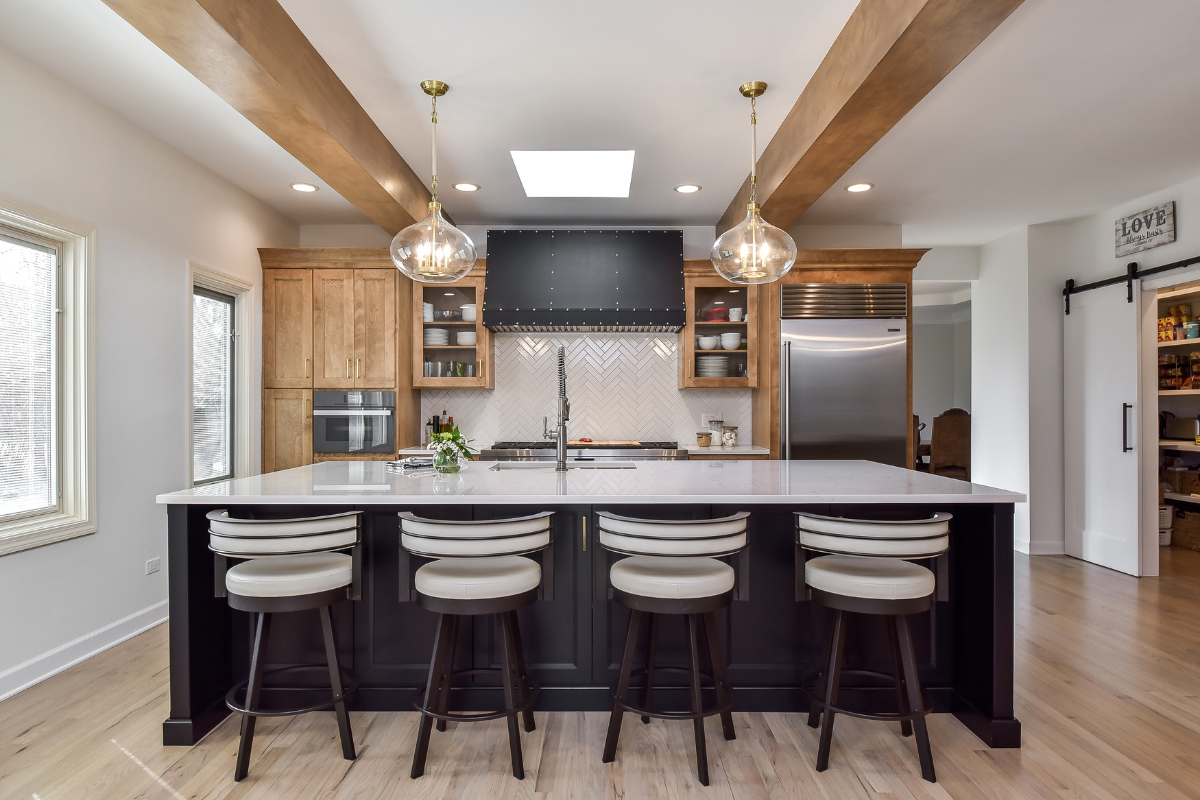 Why You Should Choose Sebring for Kitchen Remodeling in Belle Meade TN
Sebring Design Build has had the privilege of seeing the delight on our customers' faces as we unveil their new kitchens. A formerly drab and crowded area is transformed into a bright, attractive, and joyful environment. We would gladly do the same for our consumers in Belle Meade.
Renovating a kitchen in Belle Meade, TN involves both brute and brain. The process of designing a dream kitchen requires an understanding of how colors and materials complement one another, as well as how to include elements such as sinks and kitchen floor plans. It is an art form. It takes the highest level of expertise and competence. At Sebring Design Build, both are abundant. If you want to redesign your kitchen, our Belle Meade designer can assist you. View our featured projects in our collection for inspiration.
We begin with a comprehensive consultation to determine what the customer wants. We even provide some unique suggestions. The final product is a renovation plan with a specific timeline and a reasonable price.
The planning phase is taken seriously since here is where the art is created. Together with the customer, we choose the ideal colors and materials for their project. Our objective is to design a kitchen that is aesthetically pleasing, functional, and simple to manage.
Quality Belle Meade Kitchen Remodeling
When redesigning a kitchen, there are many factors to consider, and so much can go wrong without adequate planning. Not only must you examine the color of the walls, but also the flooring material, cabinet design, quantity of natural light, positioning of utilities, fire safety, etc.
Extensive skill is required to include all of these factors into a thorough renovation design. Sebring Design Build has been in business for for 15 years, during which time we have completed hundreds of kitchen renovation jobs in Belle Meade. We have faced almost every conceivable challenge and developed innovative solutions to ensure the success of every project.
Our kitchen renovation services in Belle Meade TN, are guaranteed to be superior. When we undertake a project, we use our knowledge, ethics, competence, and professionalism to make it a phenomenal success.
Contact us immediately through phone or email to schedule a free, no-obligation consultation at your Belle Meade location.
Belle Meade Bathroom Remodeling and Design Services
What is your dream bathroom look like? Perhaps it has a gorgeous rainfall shower and mosaic tile wall, a huge bathtub facing a tranquil flower garden, or marble floors with shiplap walls in a cottage design.
It is time to include your dream bathroom in your home. Our bathroom renovation services in Belle Meade are based on professionalism, ethics, and superiority. At Sebring, we strive to provide our customers with nothing but the finest.

Is your bathroom out of date? Is the design awkward and out of place? If this is the case, a bathroom redesign may be necessary. Whether you're just moving in or looking to sell your home, renovating or improving your bathroom might have a significant effect. Renovating your master bathroom, guest bathroom, or powder room may increase the value of your home and lead to a higher sale price in the future. However, prior to hiring a professional, you should be familiar with the principles of a bathroom renovation.
Here are four things you should know prior to commencing a bathroom renovation.
Establish a modest budget for the bathroom makeover.
Know the scope and timeline of your bathroom renovation project.
Choose the most qualified interior design company for your bathroom renovation.
Create a bathroom renovation wish list and check list!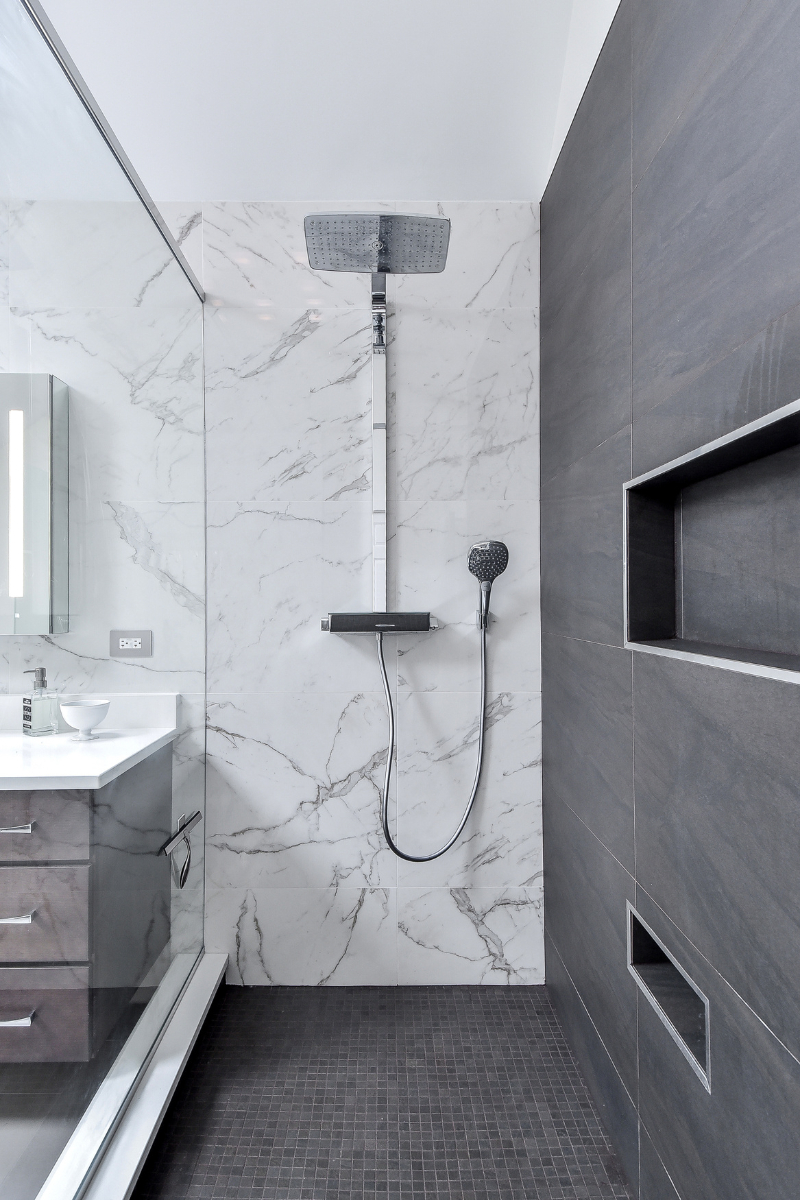 Do You Need Help Designing Your Kitchen?
There are several forms and types of bathrooms. We will assist you in designing a bathroom that not only reflects your choices but also fulfills your particular requirements. If you're looking for something ancient and attractive, then choose vintage. If you enjoy neutral hues and an abundance of light, then maybe a modern design is for you. We can create a luxurious bathroom if you like the natural stone flooring and spa-inspired designs you see in glossy magazines.
At Sebring, we see style as a reflection of individual personalities and preferences. Due to the fact that people's preferences and personalities vary, we are always prepared to manage original creative projects. So bring out anything you have envisioned for your ideal bathroom. We can accomplish anything.
WHY HIRE SEBRING TO REMODEL YOUR BATHROOM
Sebring has been there for more than 15 years, and our renovation specialists have decades of expertise between them. We do everything and go the additional mile to ensure that our Belle Meade clients get only the finest.
We begin by developing a comprehensive strategy to help you through the renovation process. As a result of our years of expertise, we have developed comprehensive plans that account for every facet of the project, including unforeseen problems.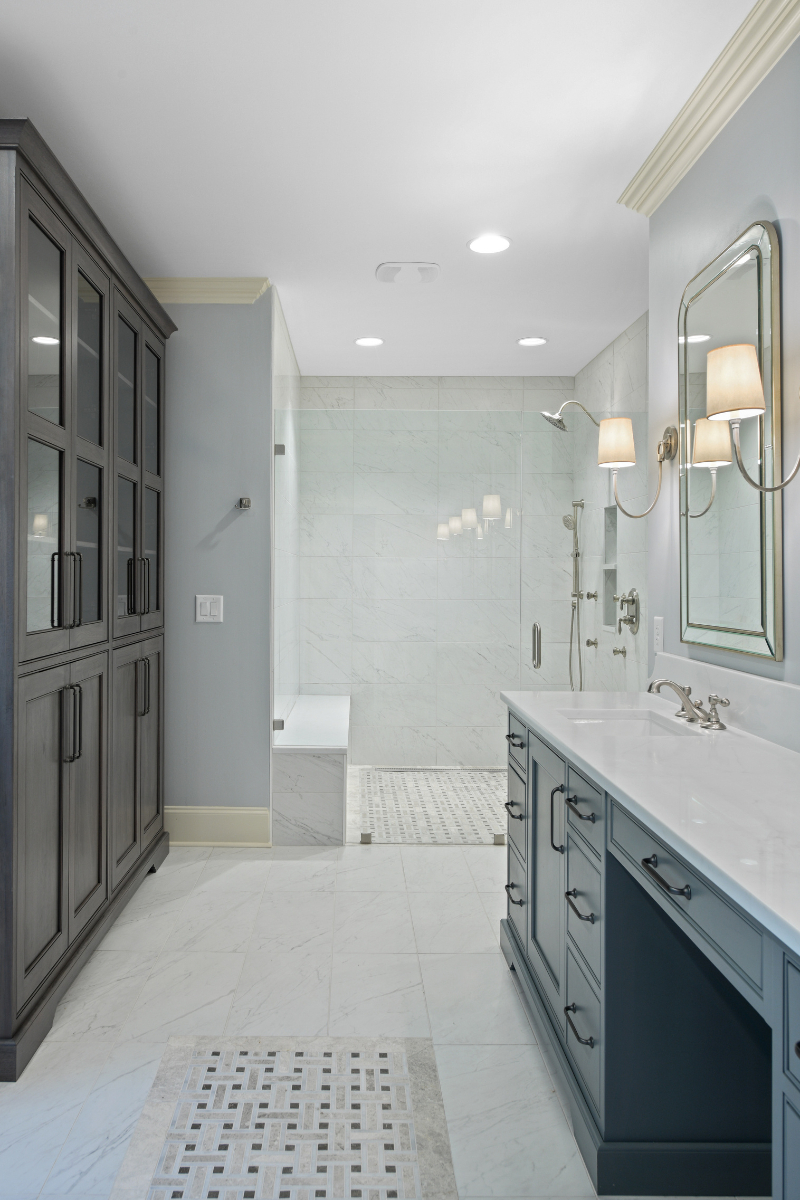 From there, we roll up our sleeves & set to work crafting the Belle Meade structure you had envisioned. We spare no expense in adhering to high standards, according to the budget, and adhering to the schedule. Integrity, clear and frequent communication with our customers, which includes complete candor even when things are not going as planned, and uncompromising professionalism are our top work goals.
Year after year, we've established a solid reputation for delivering nothing but the finest. We have left a trail of happy and pleased homeowners. Call us immediately to schedule a free consultation and get started on the road to your dream bathroom.
Belle Meade Basement Finishing and Basement Remodeling
The basement is one of the house's most neglected rooms. Numerous homeowners use it as a place to store outdated and unneeded items. The basement is valuable real estate that, if used properly, might add significant value to your property.
Extensive basement restoration in Belle Meade may transform a gloomy and unused room into a beautiful and comfortable living area. We provide skilled Belle Meade basement renovation services, allowing homeowners to increase their home's worth and coziness.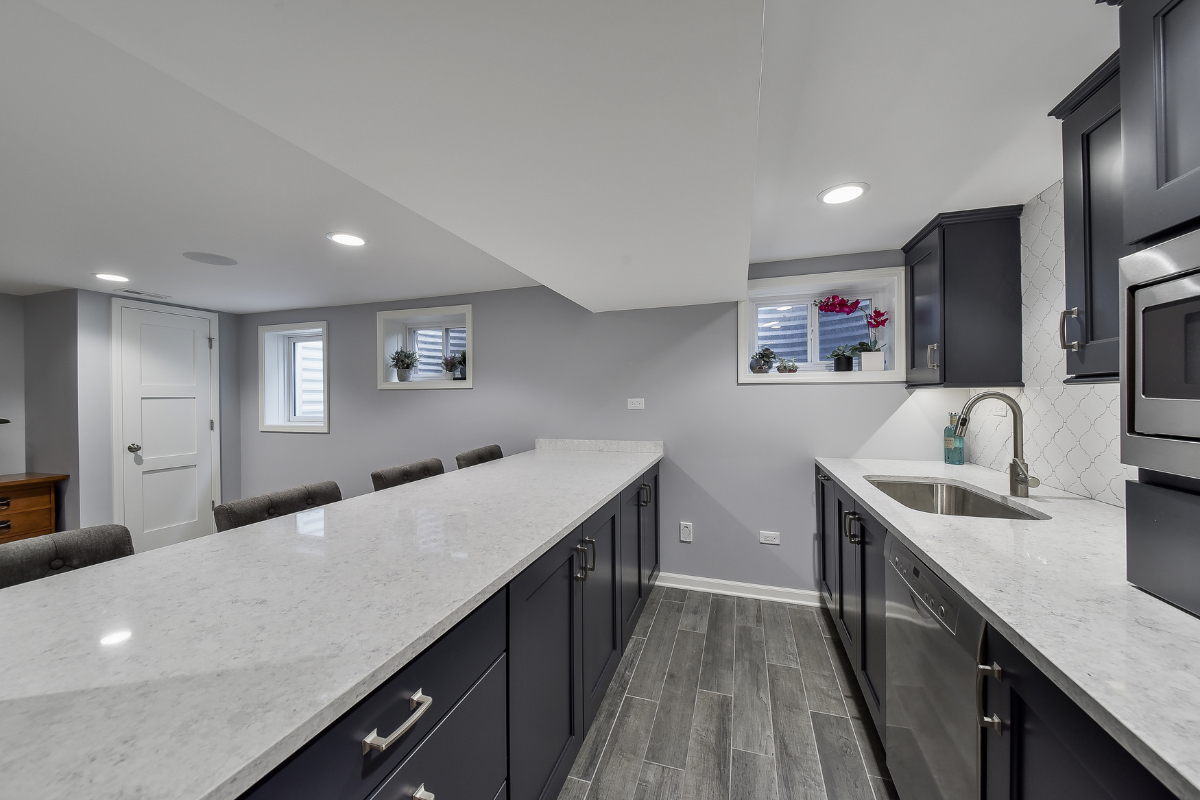 Remodeling a Belle Meade basement is not a simple task. It is not a job that can be completed on your own. Not only is it labor-intensive, but it is also somewhat costly. Do you want to put your hard-earned money in danger by not hiring a professional? We strongly advise homeowners to seek out expert Belle Meade remodeling services to guarantee the job is finished safely, on schedule, and to the highest levels of quality.
We have the required abilities and expertise to transform the basement into anything you like. With over 15 years of expertise and hundreds of completed basement renovation projects, you can be confident that we are the most qualified candidates.
Why Hire Sebring to Remodel Your Basement in Belle Meade
From conception to execution, we have established a perfected procedure for transforming gloomy basements into aesthetically pleasing places. We tailor each project's renovation tactics to ensure that everything proceeds as smoothly as possible. Our goal is to remain under budget, adhere to the schedule, and provide our Belle Meade customers with nothing but the finest. We want excellence.
Renovating a basement involves more than just repainting the walls and adding new flooring. You must consider the safety of the residents; you may need to address moisture concerns that may wreak havoc if not addressed. You must ensure the space's comfort with adequate temperature control (heating, cooling, and humidity). To successfully handle all of these essential challenges inside a project, extensive expertise and unmatched talent are required. Thanks to our experts and technicians who have spent years developing dream basements for our devoted clients, Sebring has all these features.
In addition to assisting with the remodeling, we also provide suggestions on how to use your basement. Options are limitless. What you decide to accomplish should mostly rely on your biggest requirements. If you are in need of more bedrooms, the basement is a great location for one. If your home tends to get a little chaotic, a library or man/woman cave is a fantastic option. We collaborate with our customers to determine the optimal use of the area below. This involves examining cost comparisons (e.g., the cost of transforming it into a bedroom vs. the cost of transforming it into a bar) and the complexity required.
If you believe that your Belle Meade basement needs to be renovated, we are the ones to contact. Please feel free to contact us now.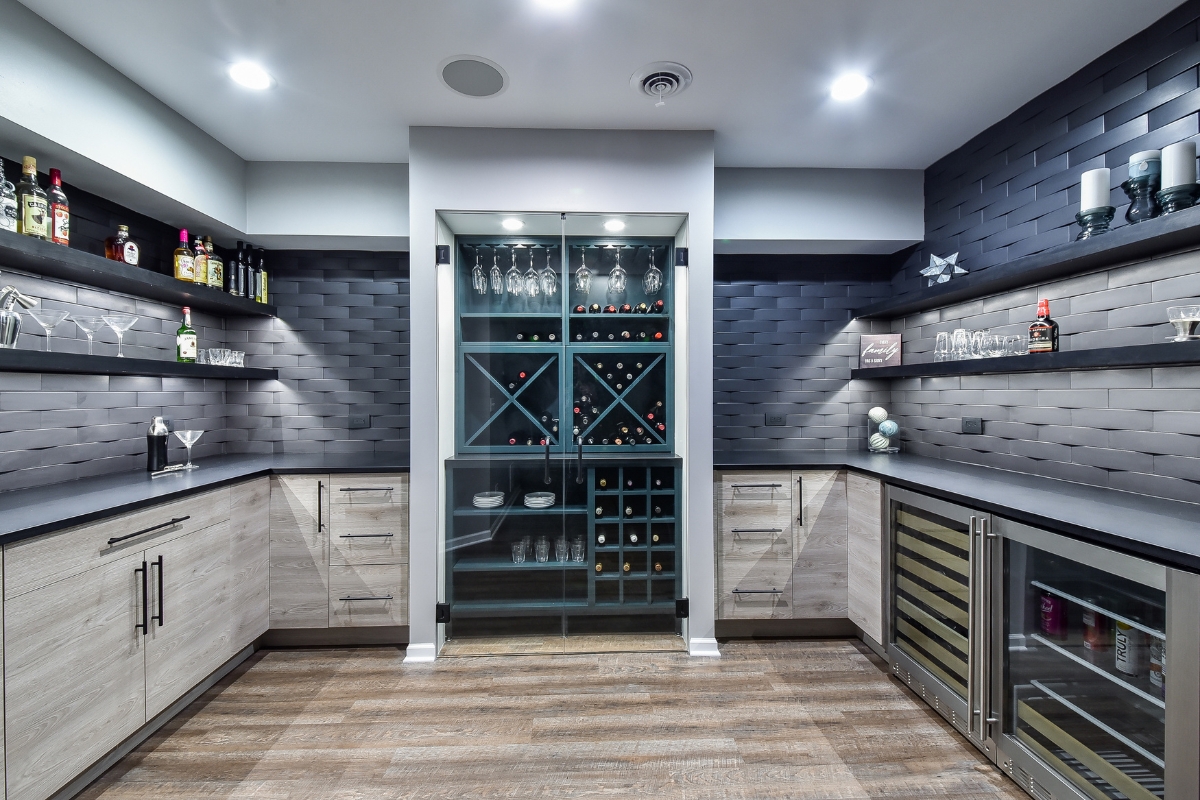 QUALITY HOME REMODELING & DESIGN IN BELLE MEADE
Renovation of a Belle Meade home is not a task to be approached lightly. A detailed project plan must be made into consideration every facet of the undertaking, even those that may arise unexpectedly. You must also evaluate your budget, calculating the price of creating your ideal house against what you can afford. Time is also a significant factor to consider. A smart renovation project should adhere to a rigid yet adaptable schedule. This is essential for keeping expenses down and completing the home as quickly as possible.
This may seem rather daunting, but we are here to make it appear simple. We have over 15 years of expertise in Belle Meade and an abundance of skill. In the many years that we have assisted customers with home renovations, we have met every conceivable scenario. Each and every project has been a resounding success as a result of our innovative problem-solving, resourcefulness, and tireless effort. But what we anticipate the most is the joyful and pleased expression on our customers' faces when we present them the completed creation.
Knowing that we assisted our customer in achieving their greatest wish is what motivates us to perform what we do. Our Belle Meade home renovation services are targeted toward bringing our customers' aspirations to life and transforming them into part of their homes.
WHY HIRE US TO DESIGN AND REMODEL YOUR BELLE MEADE HOME
Remodeling a Belle Meade house requires much preparation, knowledge, and expertise to be executed correctly. At Sebring Design Build, we see our work as a greater obligation to our clients. We are able to deliver remodeling services of the finest quality in Belle Meade, and we spare no expense to do so.
Whether you want a room extension or a comprehensive renovation of your home, we can make it happen. The first step is to schedule a no-obligation, free consultation with you. Contact us immediately to schedule a meeting. From there, a thorough project plan is developed. Let's get down to work. We want to see your dreams come true.