Kitchen Remodeling Spring Hill TN, Bathroom Remodeling Spring Hill and Basement Finishing Spring Hill
Nashville Suburbs | Williamson County
Spring Hill TN Remodeling and Renovations
Providing the best renovation and design services in Spring Hill and the surrounding areas.
At Sebring Design Build, you'll always come first, from the initial phone conversation to the last touches on your home's exterior and interior. To see whether we are a good match for you, we will carefully and painlessly guide you through the process of determining your own preferences in terms of style, design, and budget.
Sebring Design Build places a high value on the power of communication. Regardless of the stage of the project, we will work with you to ensure that your requirements and aspirations are met. Regardless of scope or budget, each remodeling or renovation job is important to us because we see it as a one-of-a-kind opportunity.
Remodeling In Spring Hill
Once we have all the information we require from you––including your chosen style, budget, and architectural preferences––we will produce a unique design plan for your home. As long as you're happy with the creative outline, we may proceed ahead and use CAD software to formalize the design.
You can rely on our design professionals and home remodeling Spring Hill contractors to guide you through the process of creating the right design plan for your house. We can help you w/ anything from a simple kitchen or bathroom makeover to whole new home construction.
Bryan was born and raised in Glen Ellyn, Illinois and has been in the construction industry since 1993.  He opened Sebring in 1999 and has been doing what he loves ever since; remodeling & home building while developing close friendships and lasting relationships with customers.
In 2020 Bryan decided to move the Sebring family to Franklin, Tennessee, a suburb of Nashville to support his eldest daughter Brye as she continues work with her record producers on her next song releases.  In addition, Sebring has launched a second location and Bryan continues to travel between both locations.
Spring Hill TN Remodeling Pictures
The outcomes are self-evident. Customers from all across the nation have been pleased with the unique outcomes they've achieved. Whether you're looking for a new kitchen, a room extension, or a simple bathroom remodel, we've got you covered.
Jennifer & Craig's Batavia Hall Bathroom + Powder Room Before & After Pictures
Bryan Sebring
2022-07-28T12:32:07-05:00
Spring Hill TN Remodeler Reviews
Don't just take our word for it; read what our former customers have to say. We're continuously listening to our clients' input, and we make sure they're always the first consideration. Hence our handpicked and bespoke design plans for every new property we come across.
The success of our business relies heavily on the support of our customers. We are able to provide high-quality Spring Hill remodeling services because of the recommendations we've received from previous and current customers.
We are aware that you have other alternatives in Spring Hill when it comes to home renovation and design. Your best bet is Sebring because of the unique attention to detail and dedication to achieving complete client satisfaction we offer to every project.
" As soon as I had a meeting with Bryan Sebring and he drew up an initial proposal, I knew I was done shopping for contractors. When you meet someone that you know you can trust implicitly to assist you with major decisions and send you to good suppliers, and whose staff you can trust in your house for 8 weeks without any homeowner supervision, your decision transcends price… "
" I would highly recommend Sebring! All those that were involved in my home remodel were both professional AND nice. Bryan provided all services that were expected and on some occasions went beyond with what was necessary just to make us happy. Thanks Sebring! "
" My experience with Sebring felt right from the start – I felt comfortable and at ease from the first meeting and throughout the entire project. The entire team was extremely friendly and professional and always helpful! They were prompt in answering questions and returning calls and very accommodating. They were clean and courteous and respectful, which I truly appreciated. I would definitely recommend using Sebring!! "
" We used Sebring to remodel our bathroom. They were very professional and the end result is just beautiful! Everyone was prompt, courteous and very skilled. The price was very fair. Justin, in particular, went out of his way to make sure everything was perfect! I highly recommend Sebring! "
Kitchen Remodeling Spring Hill TN
It's important to remember that the kitchen is more than simply a place to cook and keep food. In many families, the kitchen is the heart of the house and the place where family and friends commonly assemble. At the end of the day, there is nothing better than sitting down with your family and friends to enjoy a delicious supper!
As the heart and soul of your home, the kitchen is entitled to a little more attention and care. Through its design and style, it should reflect who you are. At Sebring Design Build, we'll take your ideas, tastes, and demands and combine them to develop a customized layout that will convert your kitchen into a work of art. You deserve a kitchen that goes above and beyond your expectations.
One-of-a-kind designs and assistance from our Spring Hill kitchen remodelers are available at all times. The following is a guide to what you may expect:
Replacement or installation of islands

Open-plan cooking area with the elimination of a wall

The installation of new cabinetry and countertops

Designs for floors and backsplashes
Our kitchen design professionals in Spring Hill, Franklin, Brentwood, Nashville, and the surrounding regions have completed several projects.
Consider these choices for your kitchen makeover when time and money are at a premium. Sebring Design Build can save you time and effort even if taking the initiative yourself may feel nice at first. Sebring Design Build will take care of everything for you, and you'll save money at the same time by having us handle your kitchen redesign.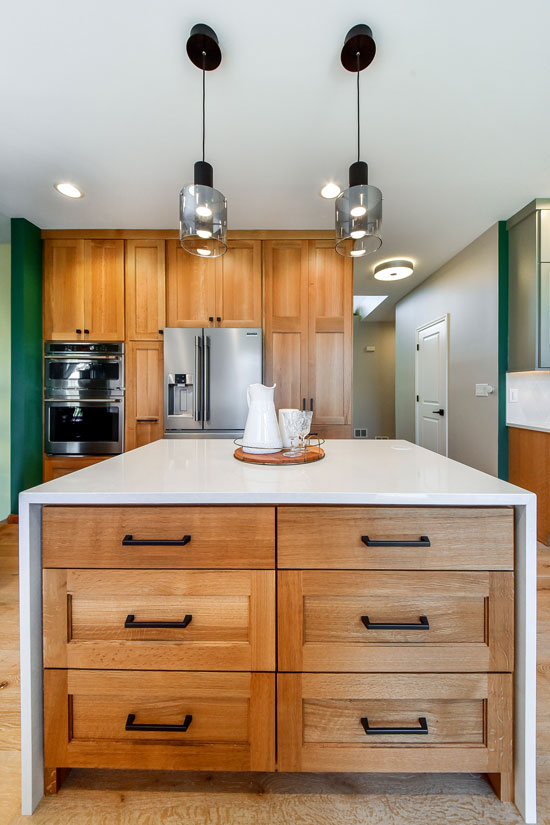 What distinguishes us from the competition?
By listening to what you want, we can create a design that is tailored to your own preferences. With our in-house designer at your disposal, we can help you create the kitchen of your dreams!
One of the most trustworthy kitchen contractors in the region, we provide high-quality design and installation services to fit any budget. This reputation has been built on the quality of our work, which is both trustworthy and long-lasting.
Reducing the amount of money you have to pay upfront by increasing the value of your property is a great investment. Putting your Spring Hill home on the market now might net you a tidy profit down the road.
Improved Usability: The kitchen serves several purposes as one of the most significant rooms in the home. An all-in-one kitchen and dining space is a godsend for busy families. To make it easier to get to everything, we'll have our professionals assist you install more storage, larger countertops, and new appliances.
Before any work on remodeling or rebuilding can begin, you must first draw out a set of detailed blueprints. Our in-house designer will work with you one-on-one to build a custom kitchen layout throughout the planning stage. We're constantly open to new suggestions and ideas, and we won't stop working until you're happy with the final product.
For first-time homebuyers, upgrading their own house might be a daunting task. Fortunately, our Spring Hill home renovation experts will take a look at your situation and recommend the following:
For your kitchen to run properly, you must have enough counter space. Even if you have a tiny kitchen, you still need a lot of counter and table area to work with.
To design the ideal kitchen layout, a mix of imagination, technology, and practical knowledge is needed. Our designers know how crucial it is to have quick and simple access to the most important elements of your kitchen. A comprehensive kitchen design may be created using this knowledge.
Kitchen sinks and plumbing are essential. Sink placement might be tricky if other major installations haven't been completed. It's for this reason that a design plan helps you picture where your sinks and other plumbing demands should be. If possible, the sink should be situated such that it is within easy reach of a window, and it should be in plain sight of the user.
Any Spring Hill homeowner would be making a mistake if they did not make the most of the abundant natural light via the installation of windows, doors, and skylights. Allow as much natural light as possible into your Spring Hill kitchen to make it more attractive. Design professionals can assist you in selecting areas of your kitchen where this kind of lighting would look best.
What's the most time-consuming element of a kitchen remodel? What's the best way to organize your kitchen? When remodeling a kitchen, cabinet and countertop replacements are two of the most important aspects of the project. In addition to their functionality, cabinets are emphasized because they are among the simplest kitchen components to design and modify.
A gorgeous set of cabinets may be found to complement any kitchen's design and tastes, no matter what. Sebring Design Build offers a high-quality cabinetry line that can accommodate a wide variety of design preferences without going over budget.
Cabinetry Choices
Cabinets are made up of various parts, such as:
Over 80 color options are available in our cabinet range, allowing you to design your kitchen to your heart's content. You'll be able to choose a hue that complements your current decor and the style you envision.
Cabinet doors are the section of the cabinet that you will see the most of as you move around the new kitchen. Therefore, it is important to choose the right style and design for them.
Feature: You may add garbage cans, dishwashers, and wine racks to your cabinet by mounting them within the door or around the cabinet in some other way.
Finally, the hardware is what really makes a project come to life. Your cabinetry may be finished off by selecting hinges and handles that are right for you.
Flooring Options
The aesthetic of your kitchen may be improved by installing a new floor. Laminate, hardwood, and tile are just some of the elegant, eco-friendly, and cost-effective materials you may choose from. Choosing new flooring is an important and enjoyable aspect of the process for most of our customers.
Countertops
The key to creating a statement is a solid stone countertop. To complement the aesthetic, our design experts provide quartz, granite, and natural stone alternatives. You have the choice of designing your own slabs or choose from a variety of pre-made alternatives.
Backsplash
The design of the kitchen may be tied together with the help of a backsplash. It might be difficult to understand the value of a backsplash without considering the wider picture; that is why our skilled designers can assist you in selecting the ideal style and color for your Spring Hill kitchen.
Get in contact with our Spring Hill specialists right away and arrange up a meeting. With our assistance, you may design your dream kitchen from the ground up. Check out our product guides and price details to get an idea of what you may expect to pay.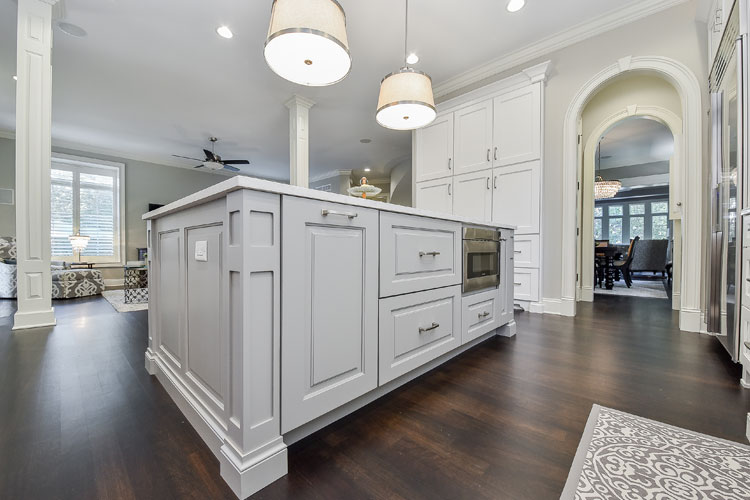 Looking to remodel your kitchen? Get in touch with our Spring Hill kitchen remodelers today and schedule a one-on-one consultation. Our designers can offer you some suggestions and advice with absolutely no obligation to you. Find the right project guides and pricing on our website today!
Spring Hill Bathroom Remodeling
Bathrooms are among the most important and practical rooms in the home. When you get up in the morning, you spend the first few minutes of your day in the restroom. Having your personal hygiene requirements met in the privacy of your own bathroom is a luxury. Because of these reasons, your bathroom should be an area where you can relax.
There are several benefits to doing a Spring Hill bathroom renovation project. Having a discolored porcelain tub that no amount of bleach can remove is enough to make you want to remodel your bathroom.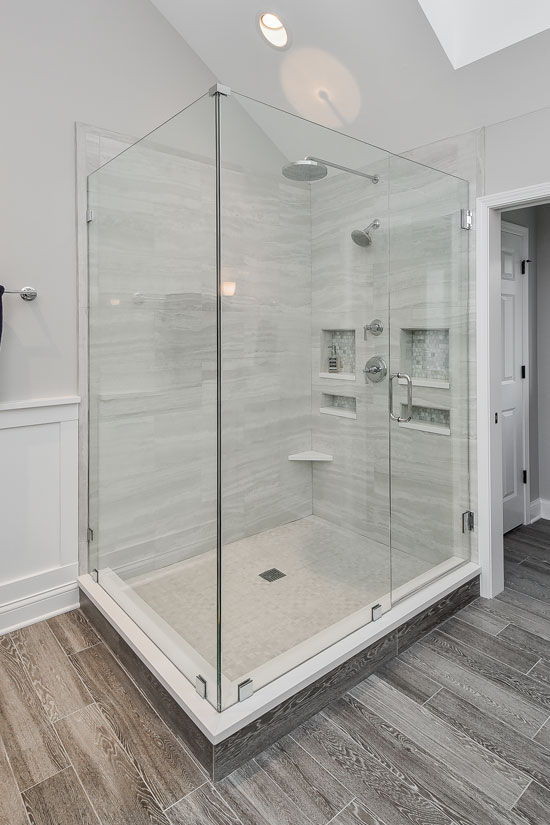 Bathrooms that are more than a decade old are not only less functional but also lack aesthetic appeal. Every time you use your bathroom, you may feel even worse about your home's worth because of the poor condition of the facilities. It's about time you got the bathroom of your dreams, renovated and useful.
The importance of a professional bathroom remodeler cannot be overstated. Sebring Design Build's skilled bathroom remodelers and designers can help you create a sanctuary where you can unwind and rejuvenate. There is no limit to how much we can help you transform your bathroom into a place where you feel like you've gone on vacation every time you take a bath.
How does a Sebring Design Build bathroom renovation project look like? In Spring Hill, our full-service contractors and one-on-one design teams are committed to bringing your bathroom renovation aspirations to reality in any way they can. It is our job to assist you to identify the right materials and budget for your project.
What awaits you in your new bathroom?
Our bathroom renovation team in Spring Hill comprises of verified professionals with extensive expertise in the field. We promise to complete all work on time, and we will never deviate from the timeline we establish with you. We keep our work area spotless and adhere to the strictest regulations and safety precautions. From the very beginning to the very end, we pay attention to detail and completeness.
Style: It's critical that your own tastes be taken into consideration at every step of the process. We will utilize all of our efforts and materials to help you achieve the bathroom of your dreams. We can also provide you guidance on what style components are optimal for both function and aesthetics. Getting the best of both worlds is quite possible.
From the first consultation until the final inspection, we never stop interacting with you. We will take the time to get to know you and your tastes so that we can have a clear picture of what you want. The more information you provide us, the more effectively we can assist you in realizing your goal.
Most Spring Hill residents spend as much time in their bathrooms dressing up as they do dressing down. When you get ready for a night out, you go to the restroom. When you return home, you clean up. It's not only for function; it's also a personal style statement. As a result, it's only logical that your bathroom's design reflects your taste!
We can help you design your new bathroom's appliances, installations, colors, and features with the aid of a remodeling strategy. In addition to making your bathroom a more pleasant place to spend time, it will also raise the value of your property over time.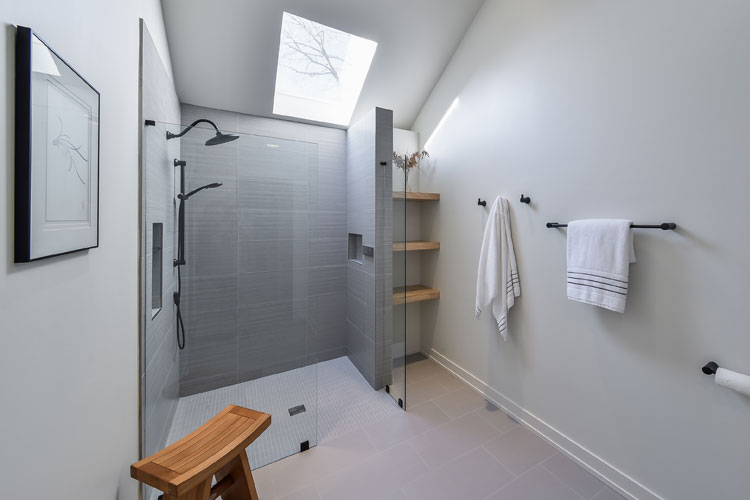 Customers in Spring Hill may turn to Sebring Design Build for both minor and large-scale bathroom renovations. Small bathrooms and odd placements might make many homeowners give up on upgrading their bathrooms in the first place. The bathroom may be transformed into an entirely different area, no matter what the obstacles are.
Everything is achievable if you have the necessary resources and expertise. But without the fundamentals, we'd be in trouble. We'll begin by focusing on the basics, such as:
In smaller bathrooms, it is essential to maximize the amount of storage space available, and cabinets are a great way to do this. Your new bathroom might be more efficient by adding extra cabinets and offering more storage spaces.
Probably the most significant feature of a bathroom (after a toilet, of course), bathtubs and showers are often the first to be renovated during a renovation project. Bath-shower combinations and freestanding showers are both readily available on the market.
Upgrade old tile to heated flooring or invest in a new tile that is more resistant to water damage for your flooring. Keeping the remainder of the bathroom intact is dependent on the cleanliness of the floor.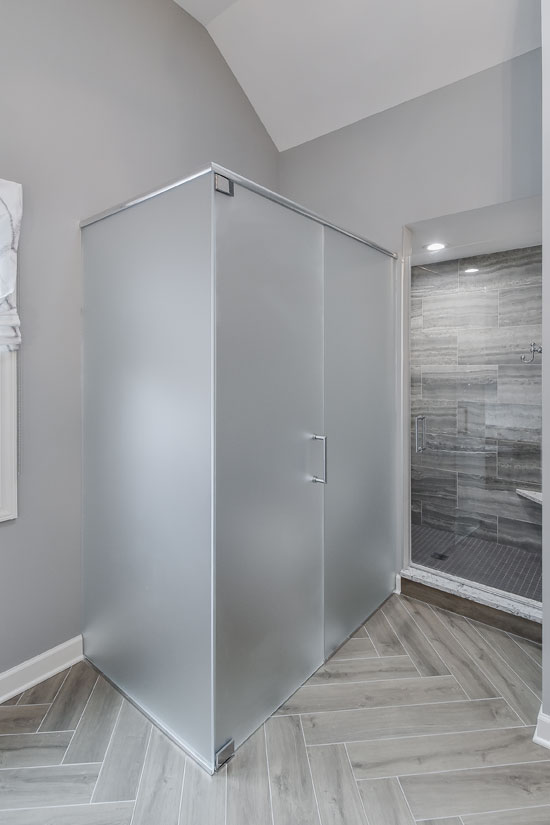 A bathroom without toilets, sinks, and other fixtures are incomplete. You may conserve space in your bathroom by increasing the size of your toilet to match the rest of the room's measurements.
There are many homeowners who have a general idea of what they want, but aren't sure how to get there. To help you make your bathroom seem better, we may provide design advice based on what other local residents have done.
Install New Lighting: Changing the lighting in a room may make a huge difference in the mood of the space. Adding new light fixtures to your bathroom may brighten the area around the mirror or create mood lighting for the next time you want to take a bath and relax.
Getting rid of the tub is a good idea if you don't use it very frequently. Otherwise, it would take up an inordinate amount of room. To get in and out of, standing showers are more convenient, and they also take up less floor space.
A new smart toilet model or an efficient water heating system may go a long way in delivering higher comforts in the bathroom, but you don't have to transform it into a space station.
The makeover of the bathroom doesn't end there. With the help of Sebring Design Build, you may enhance your bathroom's features. You may choose from an extensive range of options, including:
Heated floors
Glass shower doors
Custom shower heads
Handheld showers
Above-toilet cabinetry
Floor cabinetry
Shower benches
Built-in shelves
Niches and nooks
Glass and stone tiles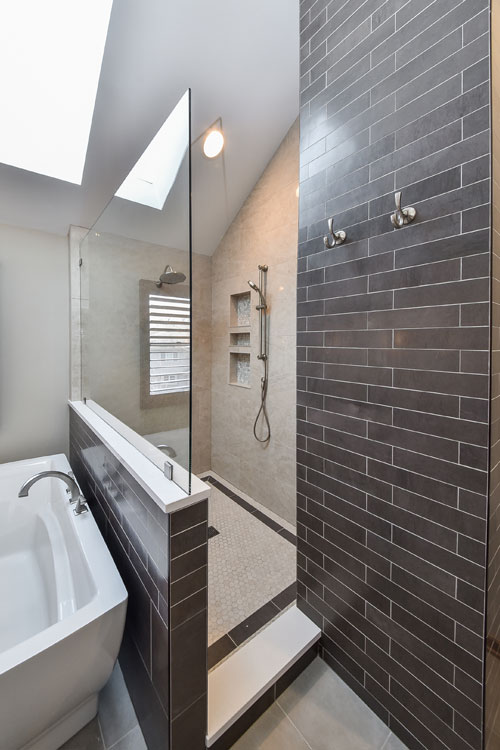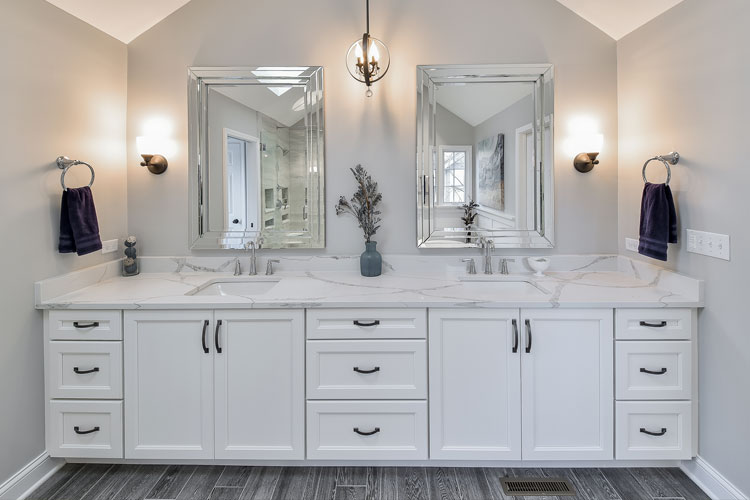 Whatever the size or condition of your bathroom, our Sebring experts will work with you to devise a cost-effective and practical renovation plan. We'll work with you until you're happy, and we won't call it a day until you are.
We will work closely with you to ensure that your renovation project is completed on time and on budget. We can help you bring your ideas to fruition, from ideation to building. Give us a call now if you'd want to get rid of your outdated bathroom fixtures and put in a new and fresh design.
Basement Finishing Spring Hill TN
There's a lot of wasted space in the basement. A lot of people utilize their basements as a place to store unneeded or out-of-date items. When properly used, the basement may significantly increase your property's monetary and non-monetary worth.
Remodeling a basement in Spring Hill may transform a dreary, unlivable room into a beautiful, comfortable one. Our basement renovation services in Spring Hill are designed to assist customers in improving the value and coziness of their homes.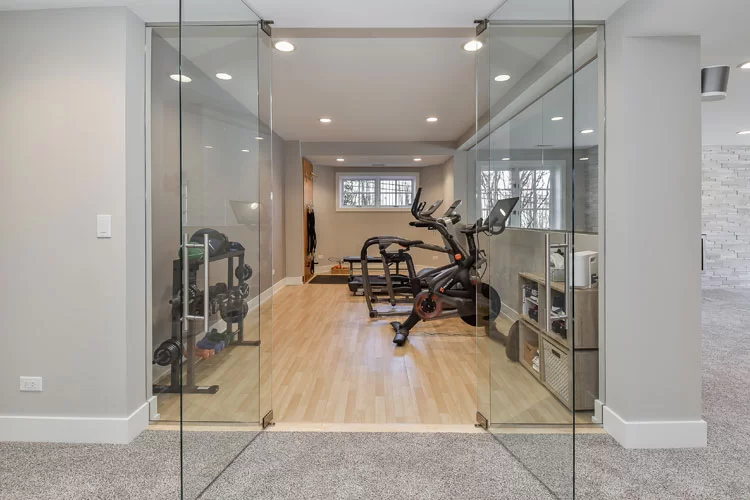 The task of remodeling a basement in Spring Hill is not simple. It's not something you can decide to do on your own. It's both time-consuming and costly, so it's not for the faint of heart. Do you really want to take a chance with the money you worked so hard to gain by ignoring the advice of a pro? Professional Spring Hill remodeling services should be sought out by homeowners in order to guarantee that the job is performed in a timely and safe manner.
Whatever you want to do in the basement, we can make it happen. If you're looking to rebuild your basement, you can rely on our 15 years of expertise and hundreds of jobs under our belt.

Since we've worked on basements, we've built a method for planning through completion that is both efficient and effective. All of our remodeling strategies are tailored to the specific needs of each project, ensuring that everything goes according to plan. Achieving these goals will ensure that our Spring Hill customers receive the greatest service at a reasonable price. Sebring Design Build strives to be the best.
It is not usually enough to just repaint the walls and add new flooring when remodeling a basement. Consider the well-being of the building's occupants and any moisture problems that might have disastrous consequences if not addressed promptly. You want to manage the temperature in the area to ensure that everyone is comfortable (heating, cooling, and humidity). It is essential to have extensive project management expertise and unmatched competence in order to successfully handle all of these critical difficulties. All this is possible at Sebring because of our in-house team of specialists and technicians, who have worked tirelessly for years to build the basements of their clients' dreams.
WHY HIRE SEBRING FOR YOUR BASEMENT REMODEL IN SPRING HILL
We can aid you in brainstorming ideas on how to use your basement. There are so many possibilities available. Choosing a course of action is mostly a matter of personal preference. The basement is a great area to add a bedroom if you're running low on space. A peaceful library or man/woman cave is a terrific option if your home tends to become a little cluttered. For our customers, we work together to figure out how best to use this area underneath their current location. These include cost comparisons (e.g., the cost to renovate it into a bedroom or the cost of converting it into a bar) and the complexity required.
When it comes to enhancing the look of your basement in Spring Hill, we're the team to contact. Please don't hesitate to get in touch with us.
It takes a lot of preparation, knowledge, and talent to properly renovate a home in Spring Hill. The work we perform here at Sebring Design Build is seen more as a duty to our customers than anything else. If you live in Spring Hill and are looking for the best renovation services, look no further.
We'll work together to make your dreams come true, no matter how big or little. To get started, we'll set up a no-cost consultation with you. Set a date by contacting us now. From there, we devise a detailed strategy for the project. Let's go to work, shall we? We can't wait to see our dreams come to fruition.
A Spring Hill home remodeling is an undertaking that should not be done lightly. Every facet of the project, especially those that may arise unexpectedly, must be taken into consideration while creating a detailed project plan. Your budget must also be taken into account when deciding how much you can afford to spend on reaching your ideal house. The passage of time is yet another critical factor to take into account. A well-executed renovation project should adhere to a timeline that is both rigid and pliable. Keeping expenses low and getting the home ready to live in promptly are also essential considerations.
We're here to make it appear like a piece of cake, so don't worry. We've been working in Spring Hill for more than a decade and have a lot of expertise under our belt. Since we've been helping people remodel their homes for years, we've experienced just about every possible circumstance. We've come up with inventive solutions to difficult situations, and we've worked hard to make each project a huge success. The most rewarding part of our job, however, is seeing our customers' cheeks light up with joy after receiving the completed creation.
Knowing that we were able to assist our clients in achieving their goals motivates us to continue our work. When it comes to renovating houses in Spring Hill, our goal is to bring our customers' ideas to life and make their dreams come true.