Kitchen Remodeling Leipers Fork, Bathroom Remodeling Leipers Fork and Basement Finishing Leipers Fork
Nashville Suburbs | Williamson County
Leipers Fork Remodeling and Renovations
Sebring Design Build is pleased to announce that it now provides remodeling services in Leiper's Fork, Tennessee. If you reside in Leiper's Fork or the neighboring suburbs, you may speak with one of our renovation professionals to discover how to make your remodeling dreams a reality.
We are committed to listening to your needs to design the ideal personalized renovation plan for your property. From the initial consultation phone conversation through the final inspection of your new house, we will be there for our clients every step of the way. We will assist you in determining the optimum design, style, and budget for the project you have in mind at no cost to you. You can determine if we are the right match for you by having an initial talk with us.
Home Remodeling in Leipers Fork
One of our guiding principles is that communication may go a long way. We will never pass up the chance to have a complete, clear, concise, and frank dialogue with you. We will not stop until everything is perfect according to your standards, not ours.
What distinguishes us from the competition?
We pay attention. We will assist you in addressing all aspects of your next renovation project, from budget to design styles to architectural constraints in your house. We will even create a personalized blueprint for you utilizing our in-house CAD program.
If you want to rebuild your kitchen, renovate your bathroom, or create a new house from the ground up, our remodeling professionals in Leiper's Fork, TN can assist. No remodeling project is too little or too large for our creative crew.
Bryan was born and raised in Glen Ellyn, Illinois and has been in the construction industry since 1993.  He opened Sebring in 1999 and has been doing what he loves ever since; remodeling & home building while developing close friendships and lasting relationships with customers.
In 2020 Bryan decided to move the Sebring family to Franklin, Tennessee, a suburb of Nashville to support his eldest daughter Brye as she continues work with her record producers on her next song releases.  In addition, Sebring has launched a second location and Bryan continues to travel between both locations.
Click here to learn more about Bryan's Story
Leipers Fork Remodeling Project Photos
The outcomes of our previous work definitely speak for themselves. We have worked on both big and small houses to add new bathrooms, extend existing kitchens, and even create extra family rooms. We can assist you in investing in a total makeover or a simple room refresh, both of which will result in distinct outcomes and a place you will adore.
Jennifer & Craig's Batavia Hall Bathroom + Powder Room Before & After Pictures
Bryan Sebring
2022-07-28T12:32:07-05:00
Leipers Fork Remodeler Reviews
We depend on our clients to help spread the word about our expertise as we strive to give the greatest services and customer care. What we care about most is putting our customers' needs first; this is why we have allowed our clients take the lead and deliver testimony to others.
Our success is dependent on our satisfied consumers and devoted clientele. Because of the positive feedback from our consumers, we are able to provide brand-new remodeling and home improvement services in Leiper's Fork. Consider what some of our most recent customers had to say about our home renovation and design services:
Why Choose Sebring Design Build for Your Leiper's Fork Project?
Why do so many customers choose Sebring Design Build versus other contractors? As a Leiper's Fork resident, you are aware that you have several alternatives for home modification and restoration. Because we are not pleased until you are, our design, construction, and customer service teams are one in a million.
" As soon as I had a meeting with Bryan Sebring and he drew up an initial proposal, I knew I was done shopping for contractors. When you meet someone that you know you can trust implicitly to assist you with major decisions and send you to good suppliers, and whose staff you can trust in your house for 8 weeks without any homeowner supervision, your decision transcends price… "
" I would highly recommend Sebring! All those that were involved in my home remodel were both professional AND nice. Bryan provided all services that were expected and on some occasions went beyond with what was necessary just to make us happy. Thanks Sebring! "
" My experience with Sebring felt right from the start – I felt comfortable and at ease from the first meeting and throughout the entire project. The entire team was extremely friendly and professional and always helpful! They were prompt in answering questions and returning calls and very accommodating. They were clean and courteous and respectful, which I truly appreciated. I would definitely recommend using Sebring!! "
" We used Sebring to remodel our bathroom. They were very professional and the end result is just beautiful! Everyone was prompt, courteous and very skilled. The price was very fair. Justin, in particular, went out of his way to make sure everything was perfect! I highly recommend Sebring! "
Kitchen Remodeling Leipers Fork
The kitchen, as a social space, is more than simply a place to make meals and keep food. It serves as the primary core of your house and is often used for family and friend gatherings. You deserve a cheerful and proud spot to call your own; nothing beats having a meal with your loved ones at the end of the day!
The kitchen, as the heart & soul of your home, demands special attention and care. Through design and style, it should be an extension of oneself. Our specialists at Sebring Design Build will take your demands, ideas, and preferences and combine them to create a one-of-a-kind design that will convert your cherished kitchen into a work of art. Get the kitchen that exceeds your wants and expectations right now.
What Comes With Your New Kitchen
Our Leiper's Fork, TN kitchen remodelers provide one-of-a-kind designs, recommendations, and customer service throughout the whole process. What to anticipate:
Installations or replacements of islands
Kitchen open-concept with wall removal
Installation of new cabinets and countertops
Designs for flooring and backsplashes
Our professionals have done countless kitchen design projects in Franklin, Brentwood, Nashville, and the surrounding regions.
When time is limited and money is tight, you may choose to invest in some DIY kitchen remodeling choices. Though it may seem wonderful to take the effort yourself at first, choosing Sebring Design Build will save you time and energy. We will not only handle everything for you, but you will also get expert quality for your kitchen renovation while saving money.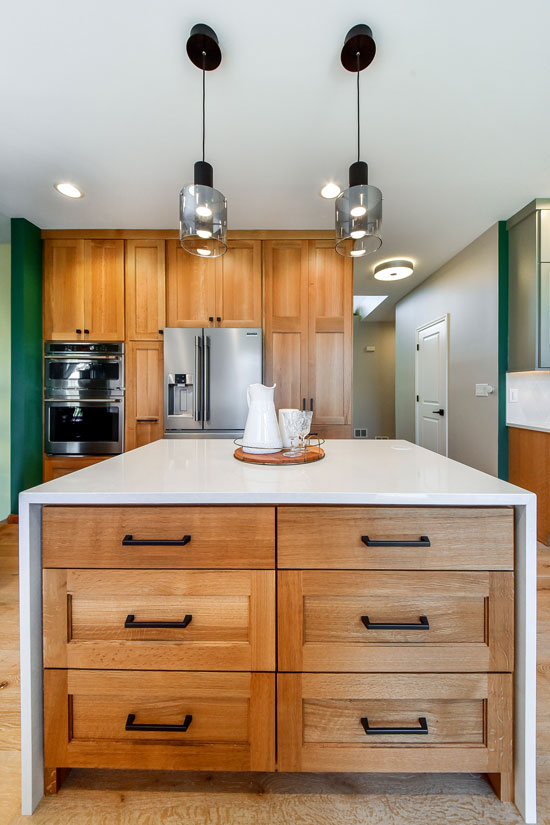 What distinguishes us from the competition?
Services for Design and Planning: We will build something based on who you are and what you want by listening to your requirements. Our in-house designer is ready to assist you in developing the ideal kitchen concept.
Expert Construction and Installation: We are one of the area's most dependable kitchen contractors, providing high-quality design and installation services to fit any budget. Our refined work has won us a trustworthy and long-lasting reputation.
Increased Property Worth: Increasing the value of your house is a fantastic investment that alleviates the fear of investing too much money upfront. If you decide to sell your property, you might obtain a significant return on your investment.
Better Functionality: The kitchen, being one of the most significant rooms in the home, performs numerous roles. It's a blessing to be able to cook, clean, store, collect, and arrange all in one room. Our professionals will assist you with adding storage space, installing larger countertops, and installing new appliances to make it easier to reach things.
Your New Leipers Fork Kitchen Remodel
Before you begin the real renovation and rebuilding process, you must first map out your designs. During the early phases, you will be able to meet with our in-house designer, who will work with you to build a one-of-a-kind kitchen plan. Creative suggestions and opinions are always welcome, and we will not stop until you are entirely delighted with the design.
For first-time homeowners, home renovation may be a daunting task. Fortunately, our staff will examine your Leiper's Fork home renovation requirements and advise you to consider the following:
Surface Spaces: Worktop areas are critical to the overall operation of your kitchen. Even though your kitchen is modest, you'll need some large flat and surface areas to work with.
Kitchen Plan: Creating the ideal kitchen layout requires a blend of imagination, science, and expertise. Our designers appreciate the importance of having quick access to important kitchen components. A whole kitchen plan is created using this insight.
Sinks & Plumbing: A kitchen sink is an absolute need. It might be difficult to design around a sink when some of the larger installations have not yet been completed. This is why a design plan may assist you in visualizing where your sinks and other plumbing requirements should be located. In most circumstances, the sink may be positioned at a convenient working height and should face a window.
Windows, Doors, and Natural Light: Any Franklin homeowner would be remiss if they did not make full use of natural light. Allow natural light as much as possible into your kitchen to make it more welcoming. A design specialist can assist you in determining the optimum areas in the kitchen to use this type of lighting.
Looking to remodel your kitchen? Get in touch with our Leiper's Fork kitchen remodelers today and schedule a one-on-one consultation. Our designers can offer you some suggestions and advice with absolutely no obligation to you. Find the right project guides and pricing on our website today!
Leipers Fork Bathroom Remodeling and Design
The bathroom is more than simply a functional space in your house. It's one of the first rooms you see when you get up, and it's probably the final one you view before going to bed. It's a quiet and personal environment where you can have some of your most basic needs met. This is why it is critical that you enter a restroom that you appreciate.
No more agonizing on your feet over the chilly tile floor, or dealing with confined quarters and ongoing water leaks. It's time to upgrade your Leiper's Fork bathroom! A bad bathroom will not survive long, and it will depreciate the value of your property.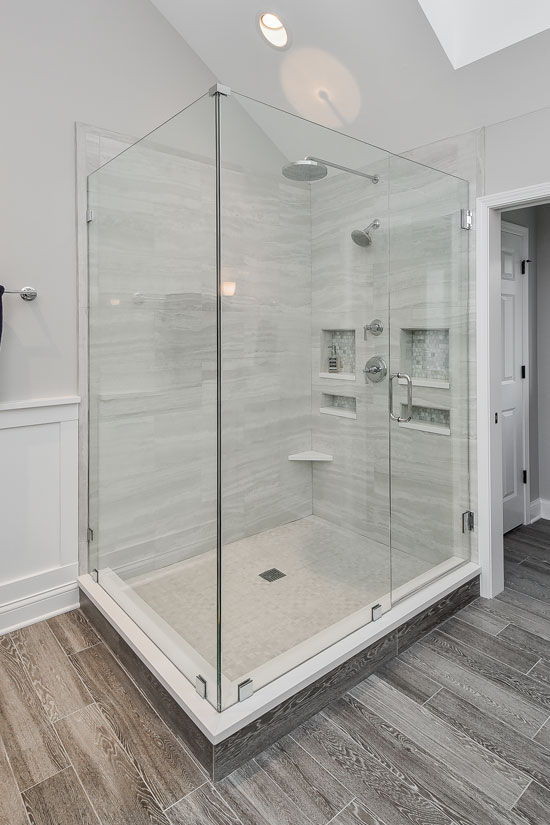 A competent bathroom renovator is required. Our personal designers at Sebring Design Build have the skills and resources to help you improve your environment. Remove the dusty tiling and chipped bathtubs and replace them with a soothing paradise experience. We can transform your bathroom, no matter how large or tiny, into a comfortable and appealing environment for you to relax and take care of essential necessities. Our services are offered in and around Leiper's Fork.
Rest assured that our experts are knowledgeable and committed to assisting you in realizing your dreams. In Leiper's Fork and the neighboring regions, we provide full-service contractors. We pay attention to your preferences and provide the finest material recommendations we can. With this, we can devise a strategy for transforming your old bathroom into a welcoming environment where you can feel clean and fresh.
We understand how to match your aesthetic tastes to the styles we have available. We can also advise you on what looks nice and what is practical, assisting you in striking the ideal mix of attractive and useful.
Your happiness is our top concern. We will listen to your demands and get a complete grasp of them to assist you in obtaining precisely what you need. We'd love to have a thorough discussion to get a head start on your design.
We operate swiftly and precisely, and we always adhere to our plans. We can work with your schedule while adhering to the highest safety standards on and off the job. Our professionals are excellent at what they do, and they will remodel and clean up your bathroom in a timely manner.
Your bathroom, like your kitchen, is a location you frequent many times during the day. Your bathroom should be a reflection of your necessities as well as your own flair. A completely redone bathroom with new installations, appliances, and fixtures may significantly boost the value of your whole property.
Our Sebring Design Build experts can assist you in creating a renovation plan that meets your needs while remaining within your budget. You may transform your bathroom into a fantasy environment regardless of your budget or available resources.
To help you reach the right design, we provide both small and large-scale Leiper's Fork bathroom renovation services.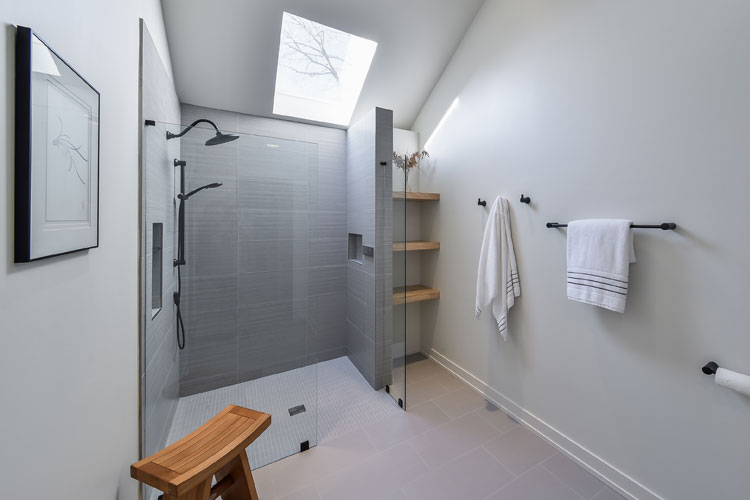 Leipers Fork Bathroom Designs
Bathroom renovations may be challenging at times owing to space constraints. Many homeowners feel limited and hopeless when they don't have a lot of areas to work with. We can, however, assist you in achieving the greatest outcomes by using the proper designs and materials.
First, we look at the essentials:
Baths and Showers: The many bath and shower choices might be intimidating, but our design pros can assist you from the beginning. Consider a separate shower and tub, or combine the two for the ultimate spa appearance.
Fixtures: Transform everyday items like the toilet and sink into something attractive and appealing. Witness something spectacular. Toilets are available in various sizes, designs, and finishes, making them simple to complement a present or future style. Sinks also include adjustable handles and spouts.
Cabinets: Use cabinets to provide additional storage. If you have a tiny bathroom, you may enhance its efficiency by adding space. A vanity is an excellent method to combine storage space while being both beautiful and utilitarian.
Tile Flooring: Tile flooring is ideal for most bathrooms because it can withstand wetness. They also come in various forms and designs, so you can easily discover something one-of-a-kind to meet your design demands.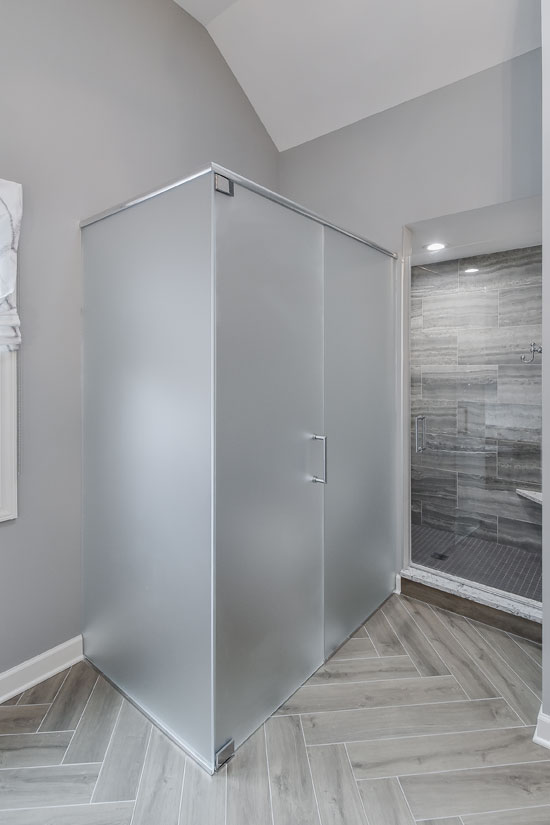 In addition, our Sebring Design Build team provides the following amenities and services to help you take your bathroom to the next level:
Custom shower heads

Handheld showering systems

Tiles made of stone and glass

Countertops made of stone

Floor heating

Shower doors made of glass

Shower niches and built-in shelving

Shower seats

Hutch cabinets made to order

Above-the-toilet storage cabinets
When evaluating design ideas, consider the following to enhance the appearance of the bathroom:
Remove the Bathtub: If you seldom use your bathtub, think about getting rid of it and making better use of the extra space.
Fixtures such as lights, tiles, and door knobs may make a subtle message.
If you have the space, consider installing two sinks and two medicine cabinets to increase the utility of your bathroom.
Invest in Equipment: It's time to make some wise decisions! Install spa-quality fixtures for maximum luxury, or smart toilets to make life simpler.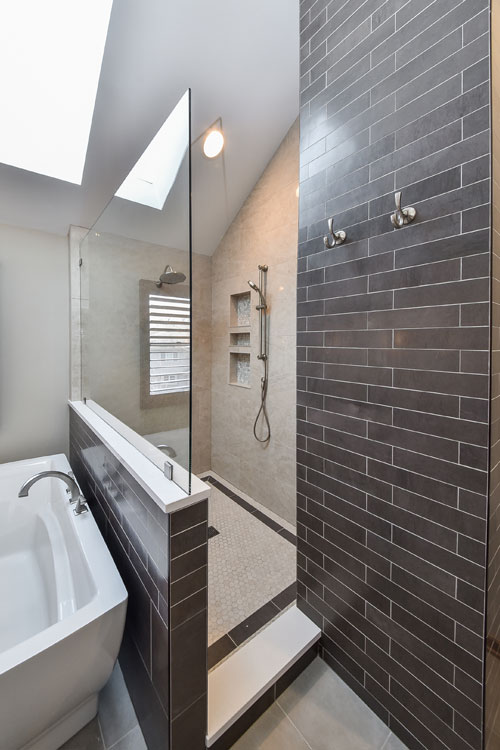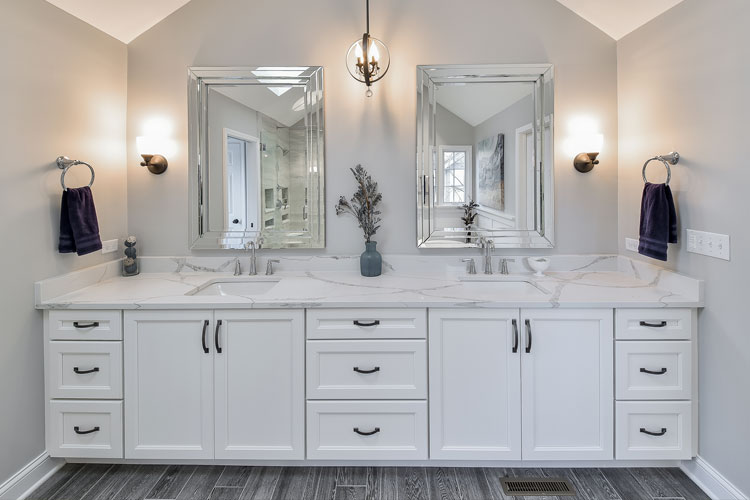 Leipers Fork Bathroom Renovations
Sebring Design Build provides Leiper's Fork bathroom renovation and remodel services across Tennessee. Our staff of personal designers will be there for you every step of the journey. We will not leave until all final inspections are completed, and you are fully delighted with your bathroom.
We are constantly attentive to your design and aesthetic requirements. You can count on us to bring it to life. We can give high-quality contractor services and sturdy materials to guarantee that your goals become a reality before you realize it.
Tired with your current bathroom design? Give Sebring a call now and we'll get you started on the ultimate bathroom remodel.
Leipers Fork Basement Finishing
Are you fed up with always stumbling over your kids' messes? A completed basement is the best solution if this is the case for you. You can provide your kids with a space to hang out and play with friends. This is one of the most cost-effective improvement tasks you'll ever do in your house. Renovating your basement may make it an inviting and comfortable area.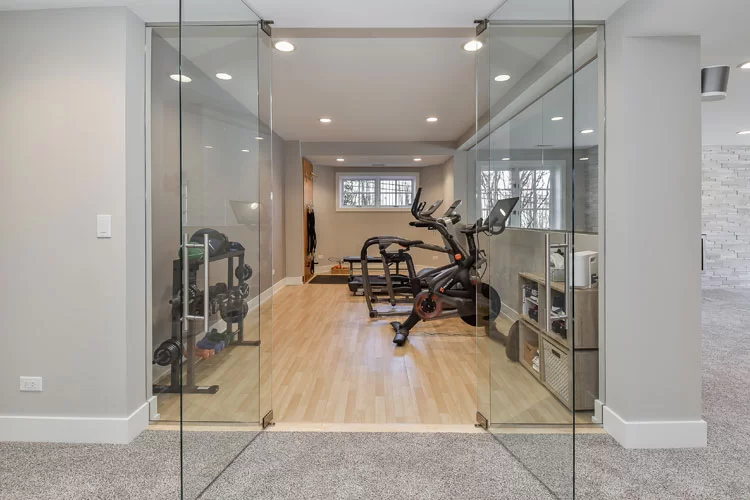 Throughout Leiper's Fork and the surrounding area, Sebring has established itself as one of the top completed basement renovation companies. Since 1999, we've completed and remodeled more than 400 basements. Because we've perfected our method, we're able to manage even the most challenging projects with ease and provide excellent results.
As an example, we may help you create a bespoke wine cellar in your basement to preserve your most prized vintages or just to expand your living area. In order to suit the demands of our clients, we tailor our services to their specifications.
The following are some typical basement layouts and design concepts:
There are many things to keep in mind while remodeling your Leiper's Fork basement for particular purposes. With your input, we'll come up with a floor plan that includes everything you need.
Here are a few examples of typical basement rooms, along with some details on how they were designed.
The completed basement is an excellent location for a laundry room. A drain system and cold and hot water are all necessities in a laundry room. If you don't want to disturb the rest of the home with its noise, keep it separate.
As a result of their gloomy and theater-like environment, basements make excellent media rooms. For a media room, some particular concerns include:
Lighting: A glare-free illumination is provided by indirect lighting directed towards the ceiling or walls. To fine-tune the brightness of the lights even further, a dimmer switch may be installed. 
Sound System: Install sound-canceling materials, such as corkboard, on the walls. A similar impression may be achieved by draping thick drapes in a vibrant hue. 
Wiring: Walls and cabinets are the most common places to conduct proper wiring. Accessible video and audio should be a priority while creating the interface.
Wine Cellars: Custom wine cellars, wainscoting, and crown molding, bespoke built-ins, custom ceilings, and fireplaces are a few examples of specialty things.
Playroom: The basement has an arcade, foosball, and ping pong tables, as well as old-fashioned foosball and table tennis tables.
Extra rooms: Household additions might include everything from home offices to craft spaces to even extra bedrooms for the kids.
Bedrooms: In-law suite and guest room for an out-of-town visitor is available for adolescents who want a little more seclusion.
Theater Room: The basement may be used as a high-end theater or a place to watch television.
Bathroom: There are a variety of options when it comes to bathrooms, from the simple to the luxurious.
Home gym: Rubber flooring, wall-to-wall mirrors, and strong lighting are some of the features that may be found in gyms.
Why to Choose Sebring For Your Basement Remodel in Leipers Fork
Don't hesitate to get in touch with Sebring or set up an appointment with our in-house designer if you have any questions about basement design. A dedicated project manager will oversee every basement renovation from start to finish, making sure everything goes according to plan. Every member of our staff is committed to making sure that every aspect of the process, from inspections to logistics, is handled flawlessly. Our customers may contact our production team, follow the project's progress, and approve choices using an online project management application that we provide.
We have a long list of satisfied clients in Leiper's Fork dating back to 1999. View our online reviews and ratings from reputable sources like Angie's List, Houzz, Yelp, and Google Review to get a better idea of how we perform. Many pleased clients have worked with us over the years, and we know just how to bring your ideas to life.
So, if you're thinking about renovating your basement in Leiper's Fork TN, give our remodeler a call. We'll talk about your wants and goals and give you advice on how to make your ideal basement a reality.