Sugar Grove Kitchen, Bathroom and Basement Remodeling
Chicago Suburbs | Kane County
Sugar Grove Home Remodeling and Renovations
At Sebring Design Build, we tailor our approach to each client's individual needs and goals from the minute they first get in touch. We need you to be the focal point of the conversation so we can get the details right, discuss your budget, and lay out our recommended strategy. Once you understand the process we would employ, you will be in a better position to decide if we are the right company for you to work with.
We'll use CAD software to draw out a plan if you hire us. If you need a custom layout, we'll sit down with your architect or one of our partners to iron out the details.
Sugar Grove Home Remodeling Project Pictures
Naperville IL Master Bath Remodel Project Photos
Bryan Sebring
2023-09-25T13:34:25-05:00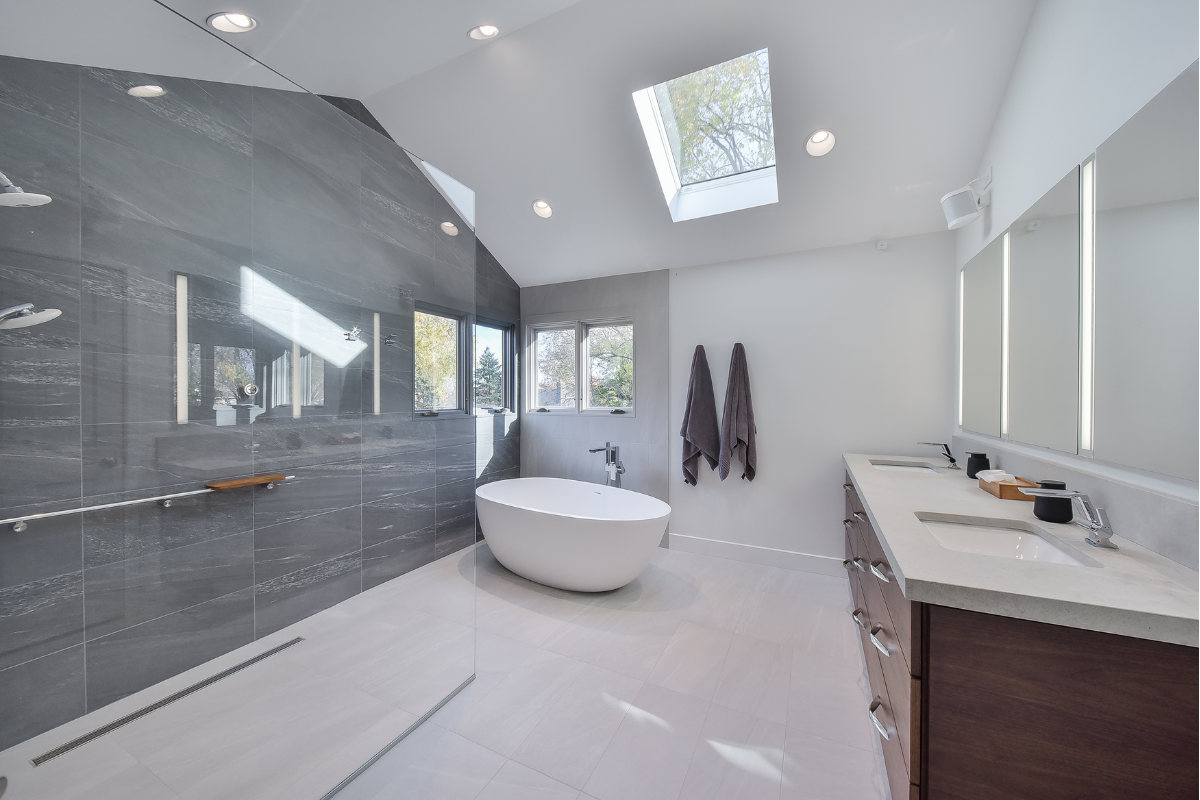 Sugar Grove IL Remodeling Reviews
" As soon as I had a meeting with Bryan Sebring and he drew up an initial proposal, I knew I was done shopping for contractors. When you meet someone that you know you can trust implicitly to assist you with major decisions and send you to good suppliers, and whose staff you can trust in your house for 8 weeks without any homeowner supervision, your decision transcends price… "
" I would highly recommend Sebring! All those that were involved in my home remodel were both professional AND nice. Bryan provided all services that were expected and on some occasions went beyond with what was necessary just to make us happy. Thanks Sebring! "
" My experience with Sebring felt right from the start – I felt comfortable and at ease from the first meeting and throughout the entire project. The entire team was extremely friendly and professional and always helpful! They were prompt in answering questions and returning calls and very accommodating. They were clean and courteous and respectful, which I truly appreciated. I would definitely recommend using Sebring!! "
" We used Sebring to remodel our bathroom. They were very professional and the end result is just beautiful! Everyone was prompt, courteous and very skilled. The price was very fair. Justin, in particular, went out of his way to make sure everything was perfect! I highly recommend Sebring! "
Sugar Grove Kitchen Remodeling and Sugar Grove Kitchen Design
The kitchen of today serves several purposes beyond just food preparation. The space has been renovated to be perfect for hosting parties and social events. It has been common practice to spend some of our joyful moments there. You should feel proud of your kitchen because it is one of the most important areas in your home. It ought to be a place you enjoy spending time in.
At Sebring Design Build, we have a skilled team to ensure all your needs and preferences are met in the kitchen renovation plan. Describe the things you want in your new kitchen, and we'll provide suggestions for the optimal layout.
At Sebring Design Build, we have a skilled team to ensure all your needs and preferences are met in the kitchen renovation plan. Describe the things you want in your new kitchen, and we'll provide suggestions for the optimal layout.
A lot of the kitchens we've renovated in Sugar Grove have had these features:
Why Choose Sebring for Your Sugar Grove Kitchen Remodeling Project
While completing a home improvement project on your own might give you a feeling of pride, some projects are better left to experts like Sebring Design Build. Below, we've outlined how we stand apart from the crowd.
Expert installation:Sebring Design Build is known as a reliable kitchen remodeling contractor because of our expert installation services. We can perform difficult jobs with precision and reliability and never let our clients down.
Design services: We provide design services, and our in-house designer closely follows all the latest industry developments. With your input, we can narrow the options to a single, rock-solid design that will stand the test of time.
Enhanced functionality: We'll help you plan your kitchen remodel with more practical considerations, such as adding a counter or more cabinetry if you lack these essentials. We'll upgrade your kitchen to simplify meal preparation with all new fixtures and appliances.
Improved property value: Greater return on investment and increased home value are two benefits you'll enjoy after completing a kitchen remodel.
Inviting entertaining space: A kitchen remodel may be planned to provide more dining and socializing area for family and friends.
Consider the following suggestions when planning a kitchen makeover in Sugar Grove, Illinois.
Layout: The layout of a well-thought-out kitchen considers the optimal location of major appliances and features, including the sink, oven, cooktop, refrigerator, and fixtures. Particularly in the areas dedicated to food preparation, the layout should allow plenty of room.
Windows and doors: Maximize the effectiveness of your home's layout by strategically placing furniture and fittings and by planning and installing windows and doors to maximize natural light and ease of usage.
Sinks: Ensure you put the sink at the same level as your countertop. They are typically placed close to a window so that natural light may enter the room.
Worktops: Spacious counter space is necessary if two people use the kitchen at once.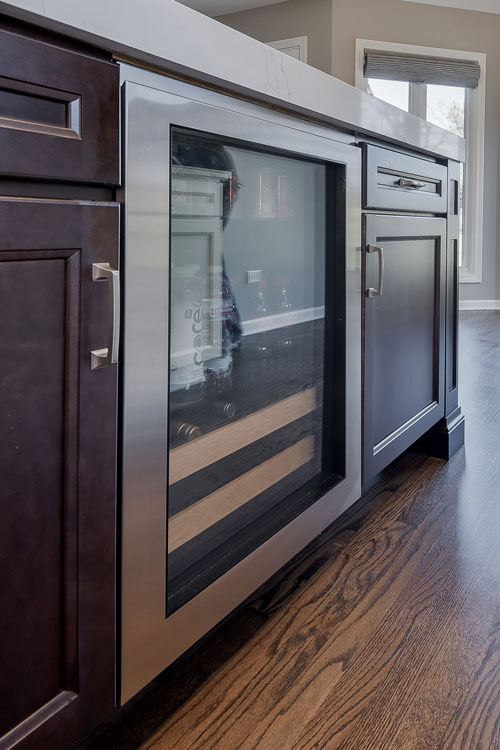 Cabinet Replacement
In establishing the vibe and atmosphere of your new kitchen, nothing is more crucial than the cabinets you choose. Sebring Design Build appreciates the fact that every customer has unique preferences. To accommodate your needs, we provide a selection of cabinets from which to choose. We have many stylish cabinet knobs, handles, and doors in a rainbow of finishes.
Door styles: The design of the doors on your new cabinets will significantly impact the overall feel of your renovated kitchen.
Colors: With about 80 options, you may choose the perfect shade to match your kitchen's design and preferences.
Cabinet hardware: Update your cabinets to the next level by installing new handles, hinges, and knobs.
Cabinet features: Among the many cabinet features are built-in dishwashers, pull-out shelves, garbage cans, wine racks, and drawer inserts.
Flooring
The most cost-effective way to update your kitchen is to install new flooring. At Sebring Design Build, we use materials such as hardwood, luxury tile, and laminate hardwood for our floors. The color scheme and patterning of various materials are all distinctive. We provide our customers with advice on how to put together a cohesive look, and we encourage them to have fun with the process of choosing the elements that best represent their style.
Door styles: New cabinet doors may significantly impact the overall feel of your kitchen.
Colors: With about 80 options, you may choose the perfect shade to match your kitchen's design and preferences.
Fixtures and fittings for cabinets: Renovating your cabinets down to the hardware includes installing new handles, hinges, and knobs.
Among the many cabinets, features are built-in dishwashers, pull-out shelves, built-in garbage cans, wine racks, and drawer inserts.
Countertops
Quality installation of luxury countertops allows you to make your kitchen look and feel more unique and appealing. We have set up counters of several materials, including quartz, granite, and solid surface.
Kitchen Backsplash
You can improve the look and functionality of your kitchen by selecting the right backsplash. Our kitchen designer's expert advice will help you make the right decision for your home's kitchen. Given the breadth of possibilities, having an expert designer steer you toward the most appropriate color scheme and construction materials might be helpful.
So, if you're ready to start planning your kitchen remodel, call us to set up a consultation and make your dream kitchen a reality. Check out the kitchen remodeling cost breakdown we've laid out so you can plan accordingly.
Sugar Grove Bathroom Remodeling and Design
It's not fun to face an old, dingy bathroom every morning when you get up. The bathroom is a very significant space since it is where we start and end each day. Bathroom renovations are recommended if persistent water leaks cost you money with every shower. Choosing a properly skilled contractor to build a bathroom that will endure for years and prevent future issues is crucial. We can completely renovate your dreary, old-fashioned, and out-of-date bathroom into a luxurious, inviting, spa-like space. Sebring is the go-to company for high-quality bathroom design and renovations in Sugar Grove and all of the Western Suburbs of Chicago.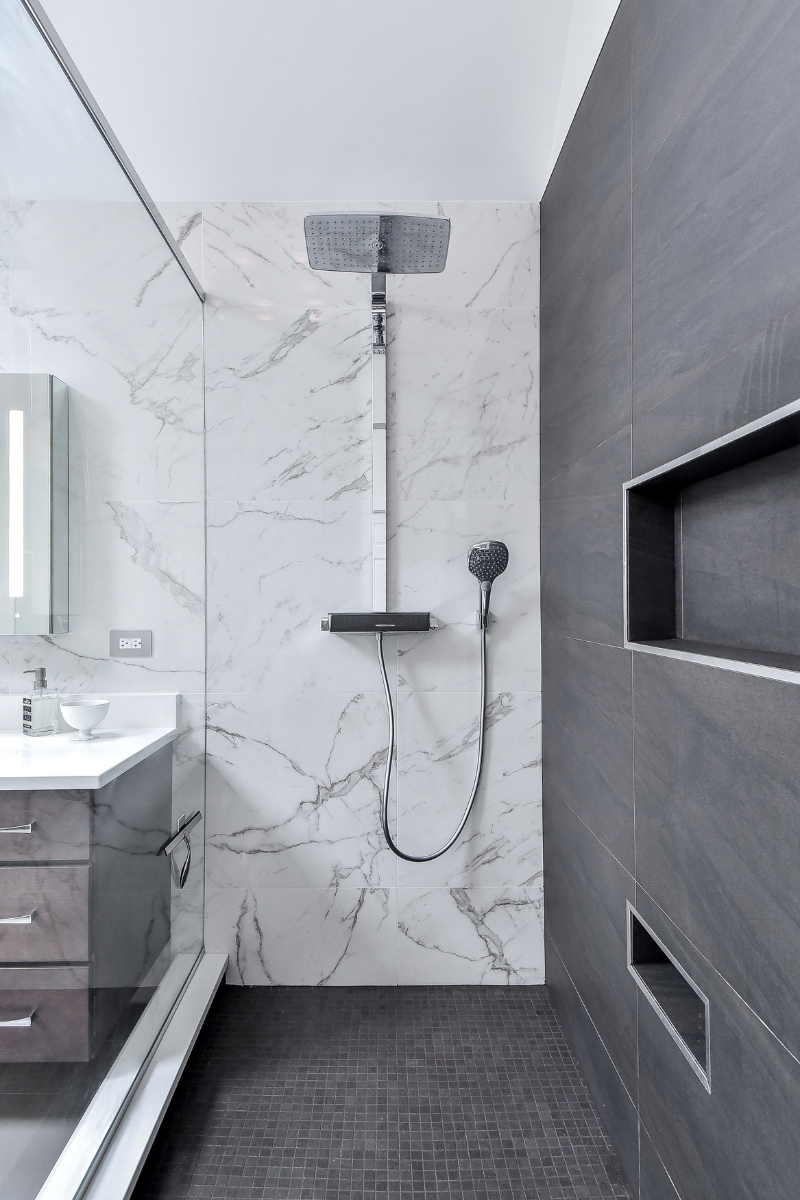 Choose a Great Company for Your Sugar Grove Bathroom Remodel
Sebring is pleased with its reputation as a reliable provider of all construction-related services in the area, including bathroom renovation. Whether you need a complete bathroom remodel or just some new tiles or counters, our team of hardworking professionals can help. Among the many services we provide are:
Communication: Through open dialogue, we can learn what features are most important to you in a luxurious bathroom and then deliver on those specifications. We want to start with as much data as possible.
Style: At Sebring, we're known for combining form and function to achieve our client's goals. If you pick us, we'll give your proposal our full attention and do our best to develop a plan that incorporates your goals, our expertise, and your unique flair.
Construction: During construction, we have stayed on schedule and within budget. Through careful planning and execution, we can reduce dust to a minimum and ensure that your bathroom is left free of any construction materials.
Quality Bathroom Remodeling Sugar Grove IL
Each family member must go to the bathroom at least once daily; we get it. The comfort and design of the bathroom are essential since that's where you and your family get ready in the morning. When we remodel a bathroom, we aim to give it a new look that satisfies the needs of each client. Further, a newly renovated bathroom adds significant market value if you decide to sell your home. You may have your ideal bathroom realized by working with our professionals to develop a fresh design and then carry it out. As many different aspects of bathroom design may be altered, you can make subtle or drastic changes to your space.
Common design factors consist of the following:
Changes you desire: Do you want to update to a new bathroom or make a few minor adjustments to make it more to your liking?
Double sinks and additional cabinetry: The bathroom must have double sinks and extra storage space if you and your significant other utilize it.
Material selection: Fixtures, tiles, and cabinets all have their unique material requirements; therefore, this phase also involves selecting such materials from reputable vendors.
Taking out the bathtub: Unlike showers, bathtubs are rarely used in large bathrooms, so they may be removed during a redesign. Getting rid of the tub is a way to make your bathroom roomier and free up more floor space for other uses.
Common services: Some of the most common bathroom remodeling services include the replacement of old, inefficient faucets, toilets, and fixtures. Altering the room's layout, doing away with the bathtub, and adding spa amenities are others.
Compared to other rooms in the house, bathrooms tend to be very small. However, they are made up of several components that are considered throughout the design process. When working on a renovation, you'll need to source a wide range of supplies, which may be broken down into the four categories listed below.
Fixtures, toilets, and sinks: Bathroom sinks, tubs, and showers, along with other institutions, can be found in a wide range of styles, sizes, colors, and materials to suit a wide range of tastes and preferences.
Cabinets or vanity: Vanities and cabinets provide much-needed extra storage space and are a great addition to any bathroom. To best suit your needs, as a homeowner, you can choose a cabinet and vanity style that is made to order.
Flooring: Tiling is commonly used in bathrooms because it is durable, easy to clean, and comes in a wide range of colors, patterns, and materials to complement a wide range of aesthetic preferences. When it comes to choosing the proper color and style of tiles for your bathroom, Sebring can help.
Bath or shower: There are several shower and bath options available nowadays. You may have a regular old bathtub, a stand-alone shower, or a mix of the two, but it all depends on your preferences and requirements.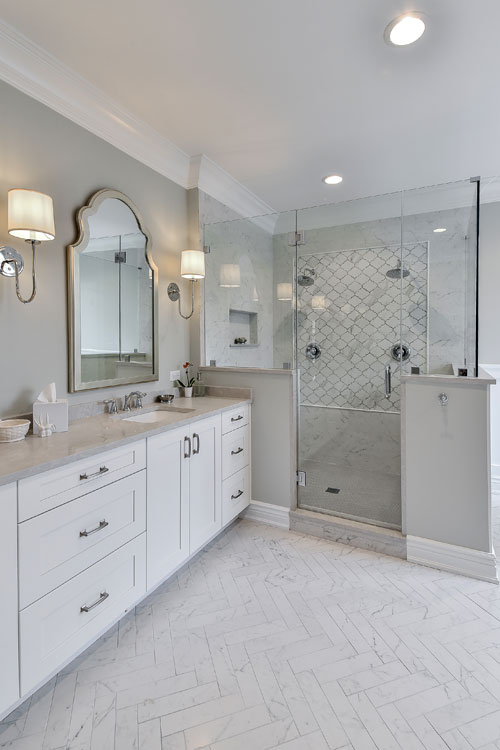 Common Bathroom Remodeling Amenities
To better serve our patrons, we can install several conveniences. These facilities include:
Our team can put in any tile, including ceramic, porcelain, natural stone, and glass.

Spray nozzles that may be held in one's hand

Shelving over the commode

Built-to-order Shower Seats

Crafting a unique linen cabinet

Enclosures for showers made with specialized glass

Built-in shampoo nooks and shelves.

Stackable bathroom storage

Countertops: We have various countertops such as Cambria, Silestone, Hanstone, Granite, and Caesarstone.

Heated flooring, infrared heated floor tiles: The floors may be equipped with individually controlled thermostats.
Let Us Help You With Your Sugar Grove Bathroom Remodel
Sebring will expertly oversee your project, and they will include you in the work so that the finished product is a shower room that makes you feel refreshed, clean, and at ease. In addition, we have a consistent method of operation throughout the whole project, guaranteeing our clients a brand-new, aesthetically pleasing bathroom. You may rely on us to take care of everything from initial planning to sourcing materials and completing renovations. If you help us redesign the bathroom to be more functional and have better materials, we will give you a reward.
If you are tired of your current bathroom's layout and fittings and want to have it renovated to increase its square footage, comfort level, and productivity, please get in touch with us as soon as possible. Discover how to find the most qualified contractor with the help of this helpful E-book. Drop us a line if you're interested in learning more about our services. We've been helping people with their bathroom renovation needs since 1999. Send us an email with your requirements, and we will do everything we can to bring you the bathroom of your dreams.
Sugar Grove Basement Finishing and Remodeling
Are you sick of tripping over your kids' toys every time you walk into the living room? Please fix this issue by finishing your basement, so your children have a place to play and socialize with their peers. It might be one of the least expensive ways to boost your home's value. Remodeling it might make your basement a spacious, comfortable, and aesthetically pleasing place to spend your time.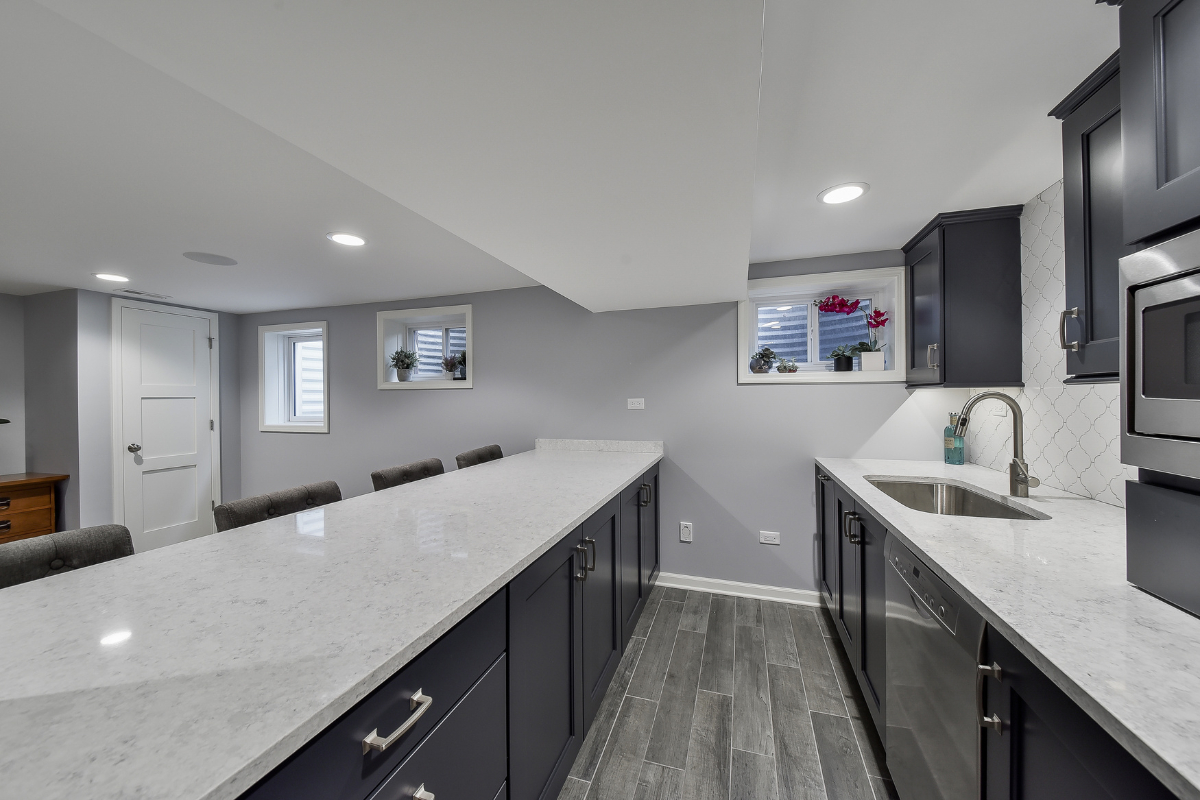 Our Experience in Basement Finishing Sugar Grove
Sebring is well-known in the surrounding area as a leading basement remodeling contractor. There are over 400 basements that we have finished or renovated since 1999. Our streamlined process ensures that even the most daunting tasks can be completed quickly and successfully.
To store your most prized bottles of wine or to add some more square footage to your home, we can help you plan out the perfect wine cellar for your basement. We promise that our service will be crafted to meet each client's unique needs.
Common Basement Spaces & Ideas
Planning is essential for a successful basement to remodel in Sugar Grove, Illinois. We'll take the time to hear you out and help you plan and create a perfect basement for your family.
Learn about some common uses for basement space and the necessary layout considerations.
Laundry room:<span data-preserver-spaces="true"> The laundry area is most conveniently situated in a finished basement. It's important to have easy access to various amenities in a laundry room. It's preferable to keep it in a different room from the rest of the house because it may get rather noisy.
Other considerations include the following:
Media room: A media room is another possibility, ideal for watching movies because of the basement's natural darkness and theater-like feel. Particular considerations for a media room are as follows.
Lighting: a glare-free environment is achieved using indirect lighting directed at the ceiling or walls. Putting up a dimmer switch will allow you to fine-tune the illumination level.
Soundproofing: Line the walls with a corkboard or other soundproofing material to reduce noise. Alternatively, you might hang thick curtains for a splash of color and the same effect.
Wiring: As for the wiring, it is typically run behind the walls or in the cabinets. It has to be set up to make it simple to play back videos and listen to music.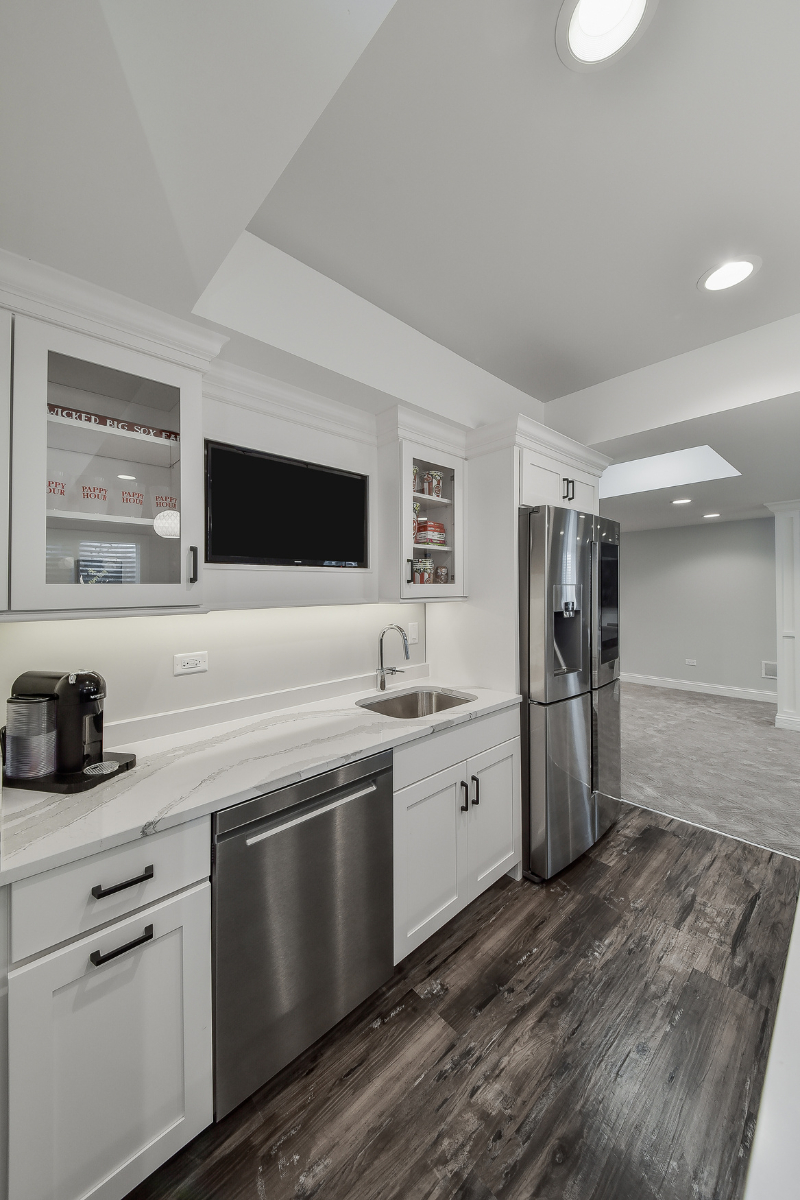 Specialty items: Examples of specialty products include tailor-made wine cellars, wainscoting, crown molding, bespoke built-ins, ceilings, and fireplaces.
Game rooms: Basement recreation facilities often have classic arcade machines, table tennis, pool tables, and air hockey.
Additional rooms: Rooms apart from the primary living quarters, such as study nooks, studios, and playrooms for the kids.
Bedrooms: Separate teenage sleeping quarters, an in-law suite, and a temporary guest.
TV areas: A home theater or entertainment room might be set up in the basement.
Bathrooms: Bathrooms may be as basic as a sink and a mirror or as extravagant as a spa with a steam room and a shower with heated tile floors.
Workout rooms: Rubberized floors, full-length mirrors, and bright lights are commonplace in exercise rooms.
Choose Sebring for Your Sugar Grove Basement Remodel
Feel free to call us or schedule an appointment with our in-house designer; we have assisted many families in transforming their basements into welcoming gathering spaces. We always designate a project manager for each basement job to ensure everything runs well. Each team member is dedicated to seeing that all pre- and post-production checks and material deliveries are handled smoothly. In addition, we provide a web-based interface for clients to communicate with our production staff, view progress, and approve options.
Check out what people who have used our services have said on sites like Angie's List, Houzz, Yelp, and Google Review. We've completed various projects for satisfied customers, so we know how to make your basement seem just how you've always imagined it.
So, call us if you're considering renovating your Sugar Grove basement. We'll look at what you need and provide suggestions to help you get the basement of your dreams.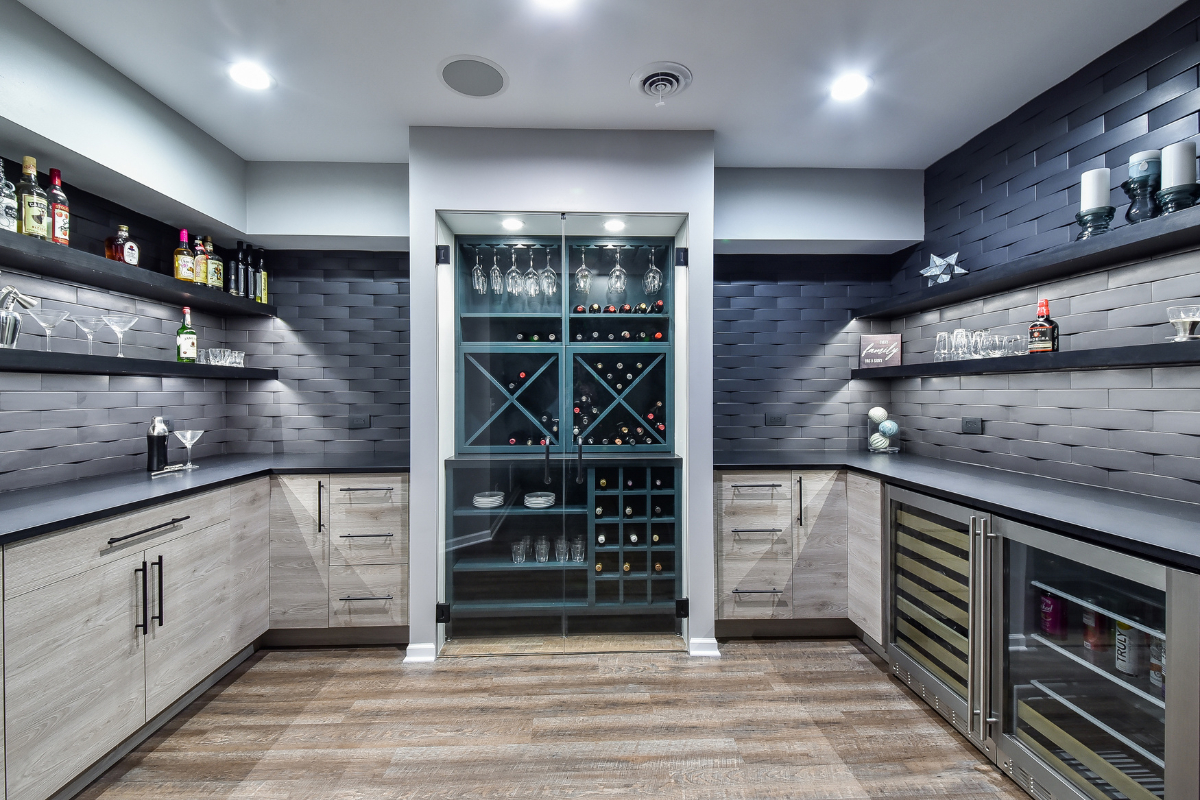 Having a dedicated project manager assigned to your work will remain under control and on schedule. All of the progress on your project will be tracked digitally so that no mistakes are made.
Getting to decide what goes into your project is when the fun starts. You'll have a lot of leeway in picking out the hues, tiles, fixtures, and other details that will give your creation its character. All these decisions are important, and our experts are here to help if you struggle to make the correct one. We'll take care of all the paperwork, too. Depending on the project's specifics, this might take anywhere from two weeks to two months. During this time, we'll have the specifics of the remodeling design uploaded to our system and available online for review.
How to Start Your Sugar Grove Basement Finishing Project
We guarantee the best possible return on investment, no matter the scope of your project, thanks to the expertise of our dedicated team. After we're done remodeling, your home will be more functional and aesthetically pleasing than ever before. Over several years, we have completed many remodeling projects in Sugar Grove.
Our services are reliable, and our prices are low regarding remodeling and renovations. To guarantee that our customers are constantly satisfied, we give top priority to both form and function. Our high rate of repeat business is evidence of our quality service.
It's important to note that we perform a comprehensive inspection of the entire property to determine the exact results of any changes. After establishing the project's parameters, you may contact us. If you need immediate assistance, our gurus are here to help. For your property's perfect layout, they will consider several factors. Some of the most popular ones we provide are: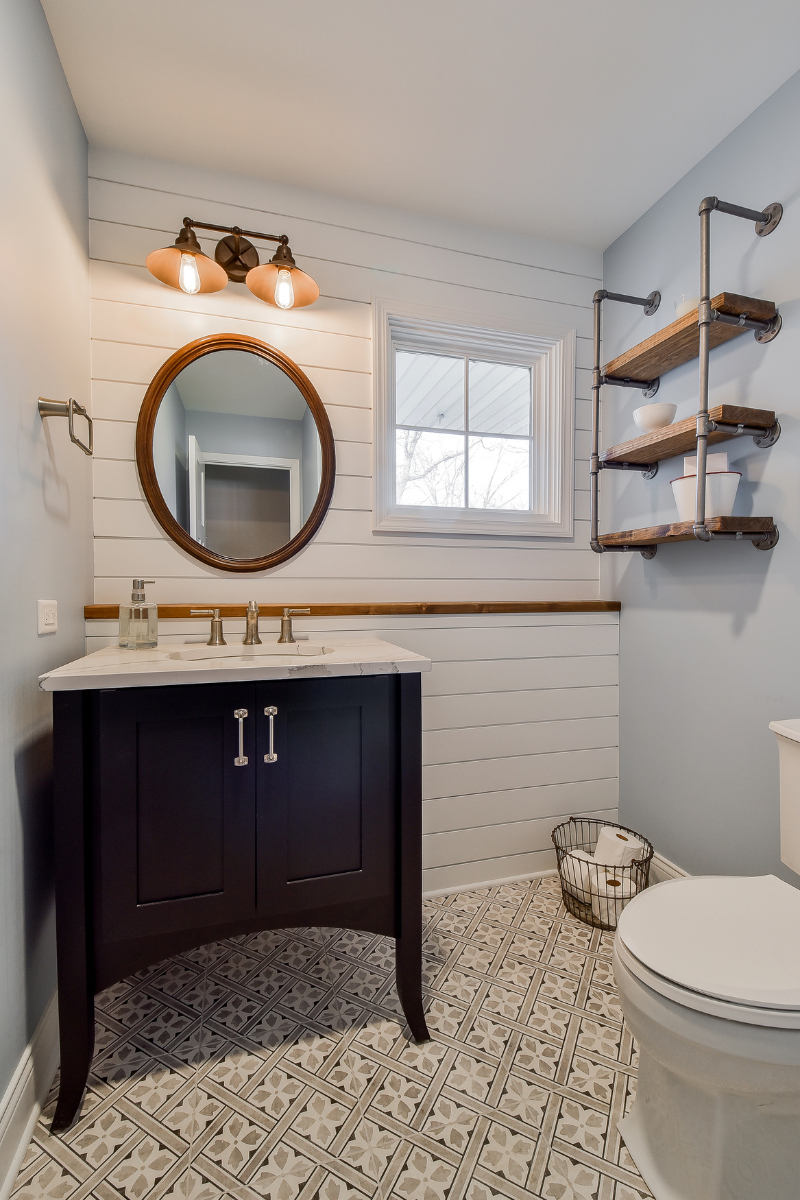 Custom Basement Finishing Sugar Grove IL
While a basement has great potential, it also brings its own set of challenges. If your basement is tidy and has a straightforward layout, it should only take a few days of hard effort to transform it into something more pleasant and functional. However, owing to a lack of maintenance, many basements are dull and uninviting, requiring a complete restoration plan to become a dynamic living place; here is where Sebring can shine as your genuine home remodeling specialist.
We can transform your basement from a storage space for unused items and a gym that nobody ever uses into a beautiful gathering spot for your family and friends. Giving it meaning and guiding us through the design process is your job.
If you're looking for somewhere to kick back and relax, we can construct a wine cellar or game room for you.
An empty basement is often seen as the perfect place to install a gaming rig, providing its inhabitants with a place to unwind and have fun. If that's the case, you'll need to determine the theme you'd like to use for your gaming space. If there's enough room, it may be as simple as a billiard table, or it could have vintage arcade games. Setting up a state-of-the-art gaming system in your basement is another viable alternative. We will begin working on plans for the basement's overarching layout in light of this decision.
Adding a bedroom is another frequently requested improvement. We can finish your cellar and make it into a comfortable bedroom. Maybe guests will utilize it, or maybe your kids will move in there when they need some space of their own. Your choices are practically endless.
We can do that if you want help getting in shape. As a home improvement company, we can convert your basement into a fully-equipped fitness center. Now that you can get in your daily workout in the comfort of your basement, you can stop making excuses not to exercise.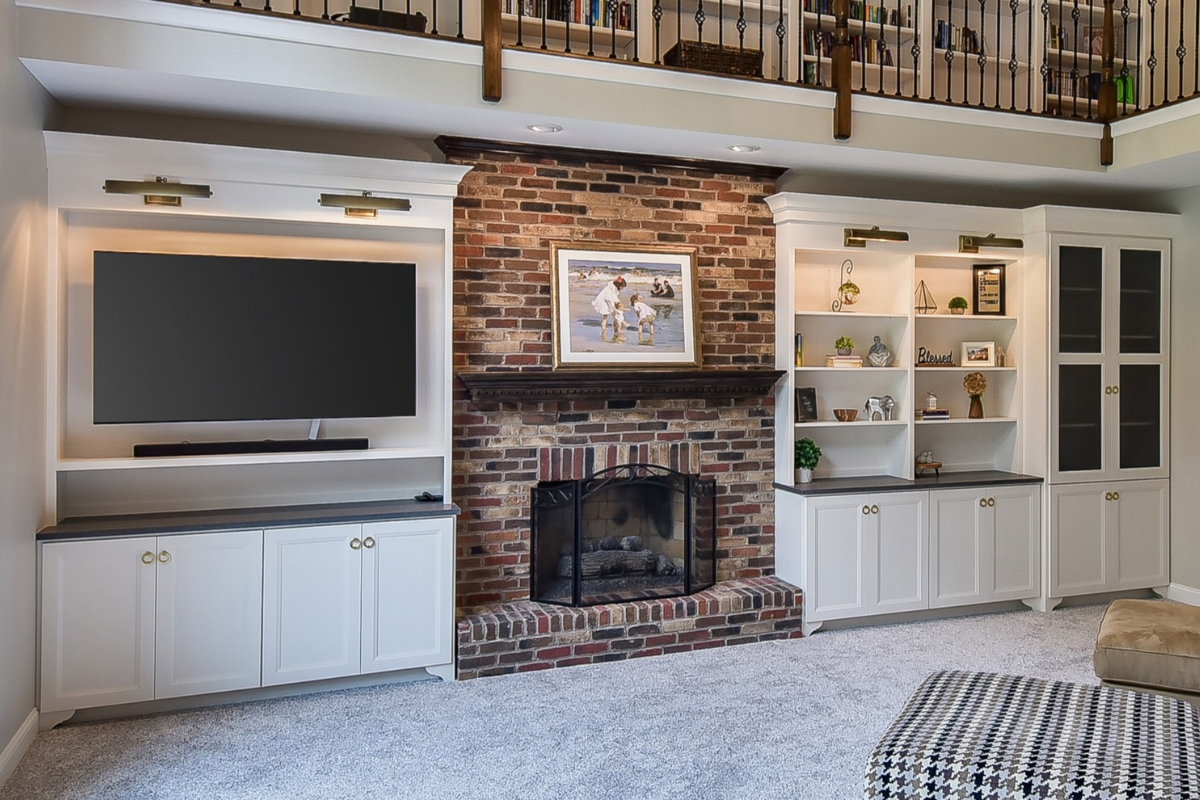 Moreover, we can provide you the chance to turn your dark, damp basement into a theater. All you have to do is pick the ideal design scheme, furniture, and display size. The basement of your house might be the perfect location for a home theater, and we have several creative suggestions for you to consider.
Spa tubs, wine cellars, wet bars, and other luxury amenities are available. Every detail you've imagined will be realized, or we'll discuss any obstacles and settle on a plan for overcoming them. Each member of our team is eager to help.
We also provide a variety of additional options. We may even create the kitchen of your desires in addition to the basement. Sebring can provide whether you want a little repair or a complete rebuild. Like kitchens, bathrooms may be designed to be a place of solace and renewal, where one can unwind from the stresses of everyday life. We can assist you with major and little home improvement projects, like adding a nursery or expanding your dining room.
We provide a wide variety of home improvement services, giving our clients a wide variety of options for making they're remodeling as unique as possible. Our approach is grounded in a detailed blueprint for the whole procedure. In particular, we excel at remodeling kitchens, baths, and cellars.