Oswego Kitchen, Bathroom and Basement Remodeling
Chicago Suburbs | Kendall County | Will County
Oswego Home Remodeling and Renovations
Many homeowners eventually tire of their homes' current decor. The fact is that you, as a homeowner, might covet some additional living quarters. To improve the aesthetics and functionality of your dwelling, a renovation project should be a top priority. Numerous residential possibilities are available in Oswego, Illinois. We'll handle any improvements you need to give your property a fresh new look. You should figure out your exact requirements, timeline, and project budget before employing us.
OSWEGO HOME REMODELING PROJECTS
Naperville IL Master Bath Remodel Project Photos
Bryan Sebring
2023-09-25T13:34:25-05:00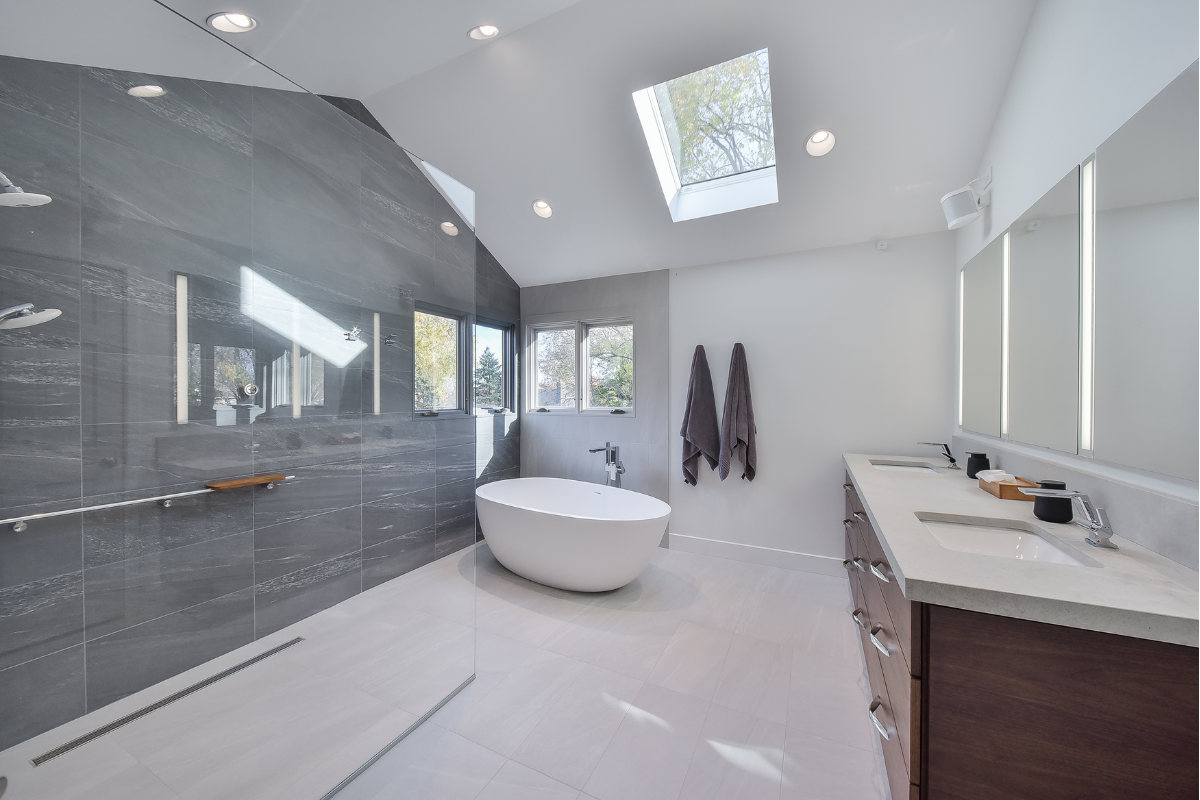 WHAT OUR CLIENTS IN OSWEGO SAY ABOUT SEBRING
" As soon as I had a meeting with Bryan Sebring and he drew up an initial proposal, I knew I was done shopping for contractors. When you meet someone that you know you can trust implicitly to assist you with major decisions and send you to good suppliers, and whose staff you can trust in your house for 8 weeks without any homeowner supervision, your decision transcends price… "
" I would highly recommend Sebring! All those that were involved in my home remodel were both professional AND nice. Bryan provided all services that were expected and on some occasions went beyond with what was necessary just to make us happy. Thanks Sebring! "
" My experience with Sebring felt right from the start – I felt comfortable and at ease from the first meeting and throughout the entire project. The entire team was extremely friendly and professional and always helpful! They were prompt in answering questions and returning calls and very accommodating. They were clean and courteous and respectful, which I truly appreciated. I would definitely recommend using Sebring!! "
" We used Sebring to remodel our bathroom. They were very professional and the end result is just beautiful! Everyone was prompt, courteous and very skilled. The price was very fair. Justin, in particular, went out of his way to make sure everything was perfect! I highly recommend Sebring! "
OSWEGO KITCHEN REMODELING AND DESIGN
Because of its central role in most households and its increasing importance as a social and cultural hub, kitchen remodeling in Oswego has advanced well beyond the realm of merely skilled labor to the level of fine art. The demand for expertly planned and carried out kitchen renovations is on the rise in the Oswego, Illinois area. Get in touch with us as soon as possible if you're considering a kitchen remodel. Our finished Oswego projects are displayed in our gallery.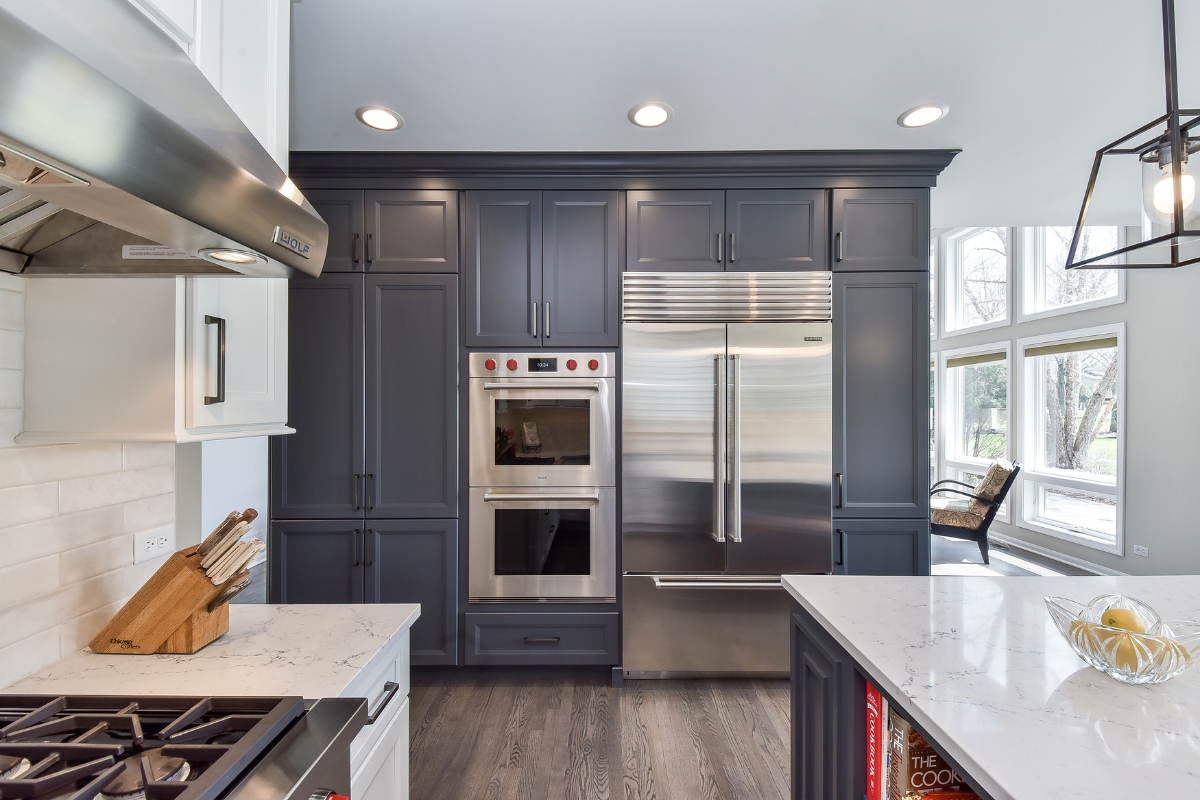 A well-planned and expertly done kitchen remodeling project in Oswego, IL, the area is your best chance if you want to design your dream kitchen based on your unique vision and without going over budget. You may rest certain that you have found the perfect place in Sebring Design Build, as we remain unwavering in our mission to professionally and cost-effectively translate your imaginative ideas into the modern, clutter-free, light-filled kitchen of your dreams. We take pride in providing you with a kitchen that features an elegant design, beautiful Oswego cabinets, increased efficiency, a stunning new look, and an eye-popping price tag that will impress buyers and add value to your home. For some ideas, look at our portfolio of bathrooms and kitchens.
VALUE FOR KITCHEN REMODEL COST
Sebring Design Build–Oswego, IL Homeowners #1 Choice For Kitchen Remodeling Projects Done Right The First Time, On-Time and Within Budget
We are a blue-collar home design, installation, and remodeling firm that serves the entire Oswego, Illinois, area. We have more than 15 years of hands-on experience in kitchen design and remodeling, with reputable ethics and a passion for perfection. We're also quite pleased with our artistic eye and meticulous attention to detail, not to mention our white-collar experience, dedication to our client's needs, and our forward-thinking, futuristic outlook. Get in touch with us now if you're looking for brand-new kitchen cabinets in the Oswego area.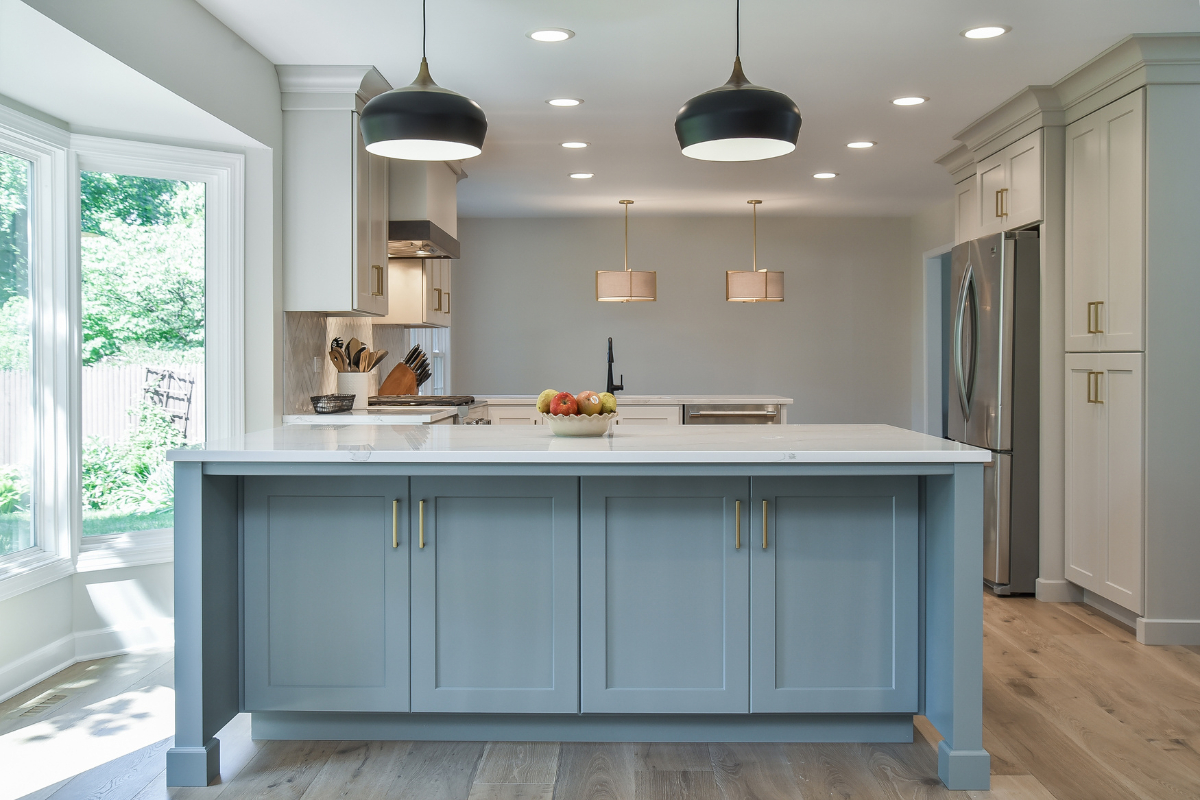 Sebring Design Build's dedication and pride lie in the fact that we work closely with our skilled in-house design team and, just as importantly, with you. Since your individual goals, the overall design idea, and the highest-quality renovation procedures are all intertwined, we take a bespoke approach. Only by combining them will we be able to create a kitchen that you and your loved ones will truly appreciate.
CHALLENGES OF KITCHEN REMODELING
Your kitchen remodeling project in Oswego, IL, or the surrounding area will be meticulously planned, expertly built, and artistically finished when you hire our experienced, reliable, and reasonably priced remodeling contractors. We work hard to get the job done as soon as possible, with as little hassle to you and your family, and at the lowest possible cost. Our team of kitchen redesign Oswego professionals is not only well-known for their friendliness and dependability but also for the quality of the materials and fixtures they supply at no extra charge. Contact us right now if you want to find out how much it will cost to remodel your kitchen.
One of the most common problems with kitchen layouts is a lack of storage space. Confusion, turmoil, and stress are possible outcomes. If you plan carefully and creatively, even a tiny kitchen can accommodate substantial upper and lower cabinets.
If your kitchen is poorly organized, you will spend more time cooking and cleaning than necessary. Create a kitchen that fits your lifestyle by customizing the layout, appliances, and more.
To accomplish this, your designer will need to gather information about you and your family, including the number of people living there, the number of individuals who cook, and your preferred cooking style. Your layout should make use of all of this data.
WHY HIRE SEBRING FOR KITCHEN CABINET DESIGN & COUNTERTOPS IN OSWEGO
Having insufficient or improperly placed counters is a common design flaw. Since you'll use your counter for almost everything you do in the kitchen, it may also be one of the most unpleasant.
Because the countertop is an integral aspect of the kitchen, you can utilize this to determine the best placement and quantity. The most frequent mistake is not allocating sufficient room near or across from the appliance. This layout shows how having counter space near or across an oven and stovetop is convenient and essential for safety. This way, you won't have to carry steaming plates around the kitchen looking for a place to set them down.
It is essential to think about how you now use, and how you intend to use, your counters before beginning any design work. Space for many cooks, a place for your partner to relax and chat with you as you get ready, and a quiet spot for the kids to do their homework are all necessities for every household.
To ensure your complete pleasure, we back all our kitchen cabinet designs and remodeling services with a satisfaction guarantee and only use the highest quality materials. In addition to extending our gratitude to our longtime customers in Oswego, IL, Sebring Design Build is pleased to announce that we are now accepting new clients in the nearby city of Oswego, IL, who are looking for a reliable company with which to work their long-awaited kitchen renovation.
Call us at 630-369-6829 today if you have any questions about our free, no-obligation consultation, our professional, high-quality, and affordable kitchen remodeling services in Oswego, Illinois, or if you would like to learn more about our services. Give us a call or send us an online form to schedule your free consultation, and we'll help you learn about all the possibilities for designing a kitchen that suits your home's aesthetic and your family's needs, likes, and preferences precisely. Our designers and painters will work together to create a beautiful new look for your kitchen cabinets. Look at the featured images to see examples of our work in kitchen redesign.
OSWEGO BATHROOM REMODELING AND DESIGN
Is the sight of your ancient restroom giving you headaches? Is the shower stall so cramped that you hardly have room to turn around? If so, you should make your bathroom shower as relaxing as possible. Additionally, if your shower leaks and your bathroom is located on the second story, you already know the havoc it can create to the first level ceiling. Sebring is a reputable local bathroom remodeler serving Oswego, IL, and the nearby communities. All these problems can be avoided by using our high-caliber bathroom remodeling and design services.
PLANNING YOUR BATHROOM REMODEL IN OSWEGO
From our viewpoint, the key to a relaxing and enjoyable restroom experience is in the planning stage. The size of your bathroom is one of the considerations we give special attention to. Keep in mind that you'll spend most of your time here daily. However, what if you and your partner want to use it simultaneously? That implies you'll need to install a couple of sinks, if not a complete pair, and a lot of storage space. Oswego bathroom designs are tailored to each customer. Remove the tub and make the shower bigger to free up more area in your bathroom. You may want a shower that is easy on the body and doesn't limit your range of motion.
We take into account several features while planning the rebuild and design of your Oswego toilet. Toilet and vanity tower cabinets, custom glass shower enclosures, linen storage cabinets, thermostatically controlled heated floors, shampoo niches, handheld and body spray shower heads, ceramic and porcelain tiling, natural stone, glass, and granite countertops, Hanstone, Caesarstone, Silestone, and Cambria countertops, and much more are just a few examples of the luxurious fittings that can be found in these facilities. The goal is to make you feel more at ease and rejuvenated after a visit to the bathroom. You, too, can get the rewards of our superior assistance.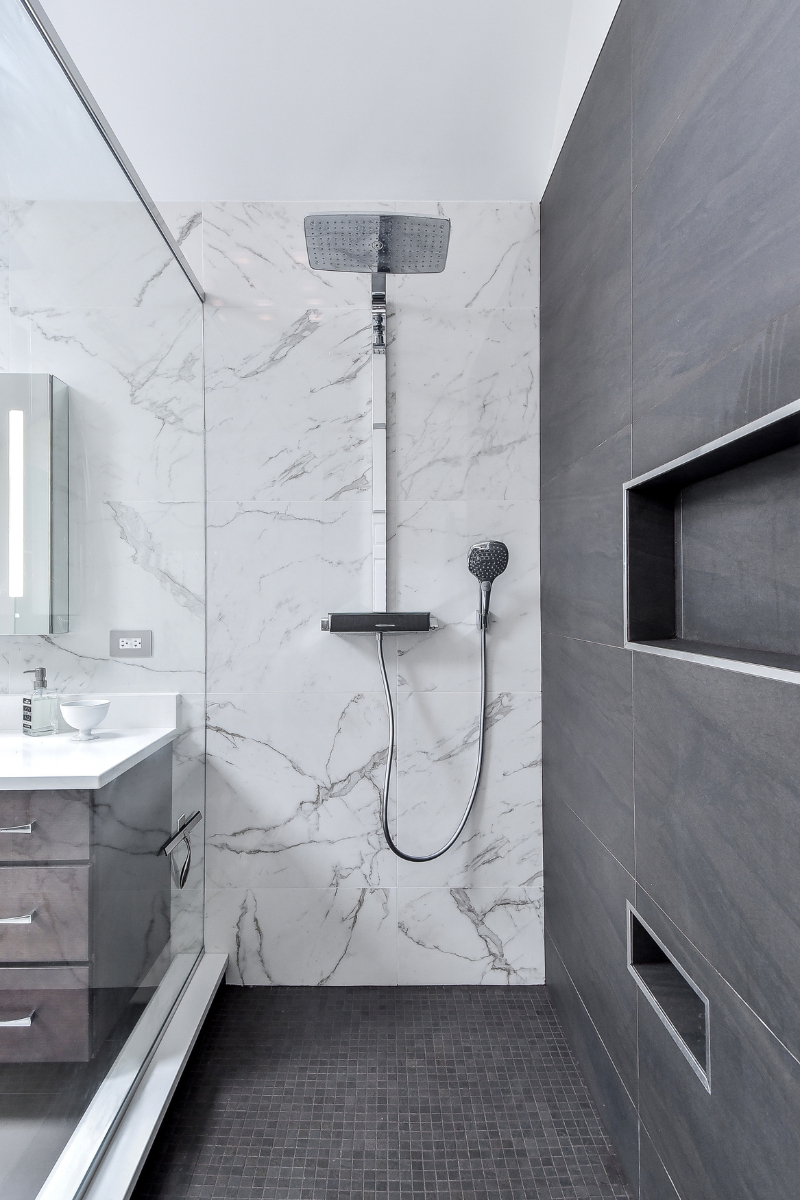 Choose Sebring to Design Your Oswego Bathroom
Whether you need help with design or construction, we can transform your bathroom into the oasis you've always wanted. We are the experts you can count on for a bathroom remodel that goes off without a hitch. Our services offer guaranteed long-term benefits. We also assist you in selecting high-quality materials for your bathroom makeover to meet your needs and complement your home's design. We tailor our services to fit your financial plan.
The best return on the money you spend on a bathroom makeover in Oswego will be when you sell the house. If you're considering putting your house up for sale soon, a bathroom remodel is one of the best investments you can make. We promise that the new shower and bath we put in your bathroom will solve all of the difficulties you've been having, such as water damage, discoloration, cracking, and mildew that makes cleaning a chore. You'll have a fantastic remodeling experience with us since we break down the process into manageable phases. Our dedication to serving our clients thoroughly ensures satisfaction. To help you realize your goals, we tailor our high-quality services to meet your specific requirements. Don't hesitate to contact us so we can discuss your home improvement plans and help you make the best possible investment.
Oswego Basement Finishing and Oswego Basement Remodeling
Parents often grow weary of having their family room become a hazard due to children's toys. This means, especially if they have teenagers, they'll need to provide a space where the kids can store their toys and bikes and hang out with their pals. Basement remodeling is a simple way to accomplish this. This renovation project will give your children plenty of room for play and socializing at a low cost. As a result of this work, what was once a dark, damp, and cold basement is now a warm, dry, and attractive rec room.
The project is complex, so you'll want to team up with an expert to ensure its success. Sebring Design Build is well-known in Oswego and all of Illinois for remodeling basements. Since we opened in 1999, we've completed and rebuilt more than 400 basements. As a result, we have developed a streamlined procedure that facilitates the completion of any basement renovation job. We can create a unique wine cellar and spacious new living area for you. It is our policy to tailor each basement renovation project to the specific requirements of our customers.
Most Common Finished Basement Spaces In Oswego Include:
Bathrooms: There is a wide range of lavatories, from the bare minimum to elaborate suites with spa-style showers, steam rooms, and even heated flooring.
Bedrooms: Separate sleeping quarters are ideal for elderly relatives, noisy teenagers, or guests who like quiet time.
Game rooms: There are game rooms with classic arcade machines, table tennis, and pool tables.
Workout rooms: Rubber flooring, full-length mirrors, and plenty of light are all welcome additions to exercise facilities.
Specialty items: Crown molding and wainscoting, bespoke built-ins, ceilings, wine cellars, and fireplaces are just a few examples of our specialty products.
TV areas: Various television-centric spaces, including luxurious screening rooms and media lounges.
Extra rooms: Rooms beyond the main living area, such as those used for work, hobbies, or kids' play.
Wet bars: Small beverage centers and individualized wet bars are called "home pubs."
Choose Us For Your Basement Remodel in Oswego IL
If you want more living space in your house, completing the basement in Oswego is a great option. With our help, we can plan a basement expansion that meets your demands. To guarantee that all of the homeowner's preferences are taken into account, we involve them in the process from start to finish of every project we undertake. To make sure everything goes according to plan, we have a project management team coordinating the work of all contractors and conducting regular inspections.
Additionally, you can coordinate with our production crew to review and approve installations and product choices via our online project management system. The program will ensure that you are always aware of where your project stands in terms of time. We are well-equipped to implement any of your basement design plans.
It's crucial to give each area a unique look and feel during refurbishment. This is the single most critical element to maintain stability in the family. This is a must if you're hoping to boost your home's curb appeal. We provide first-rate work that will make your home improvement project seem fantastic. When you call us, we'll walk through your home with you to get a good feel for the layout.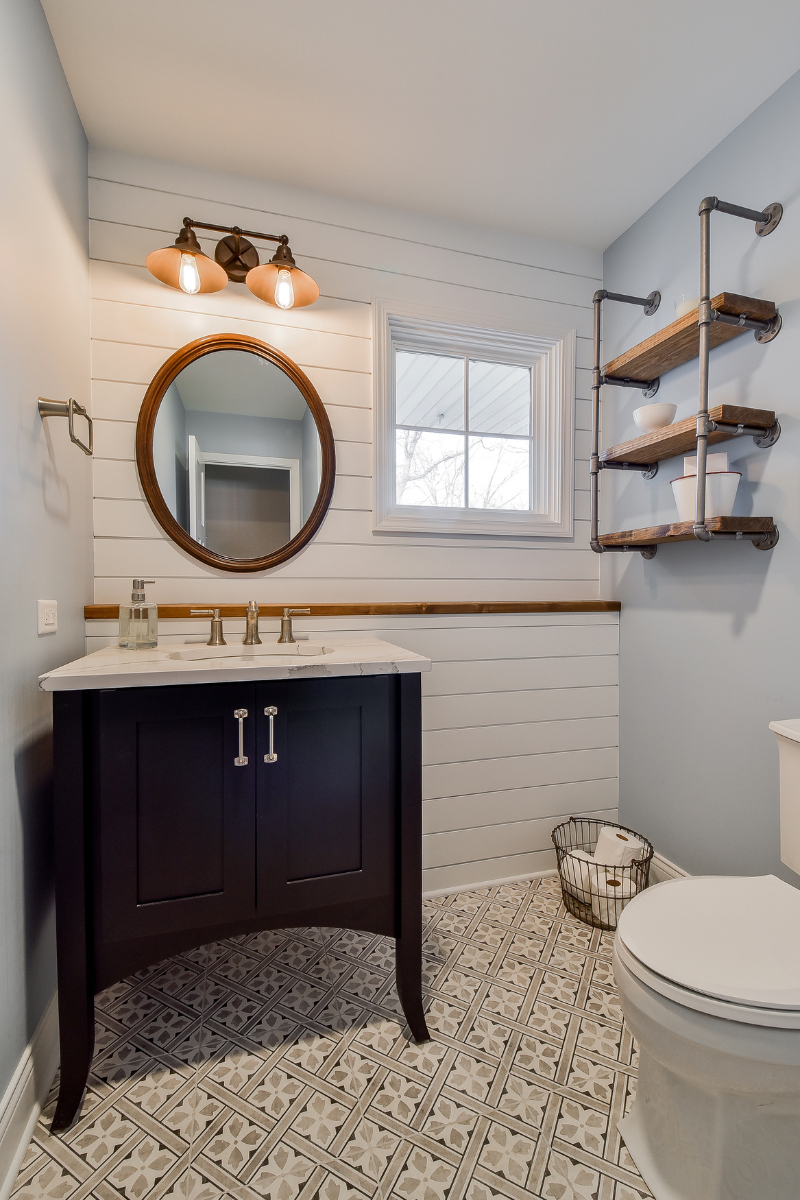 It is important to note that we inspect every room to ascertain the precise results of the improvements. Just give us a ring when you have a good idea of how big the job will be. If you need assistance, our staff is ready to provide it right away. They'll consider a wide range of details and considerations as they craft a custom plan for your house. These are just a few examples of the most frequent services we provide:
Whole Home Remodeling

Oswego Kitchen Remodeling

Oswego Basement Remodeling

Oswego Bathroom Remodeling

Attic Remodeling

Mudroom Remodeling

Single Floor Remodeling

Room Additions
No matter how big or small your job is, our experts will ensure you get the most for your money. Ultimately, we want your remodeled home to be where you feel comfortable and proud to entertain guests and family. We have handled a variety of remodeling jobs in Oswego, Illinois, during the past few years.
You may count on our affordable costs and high-quality work whenever you consider remodeling or upgrades. We guarantee continued customer satisfaction by emphasizing form and function in our work. The fact that we have such a high proportion of returning customers proves our quality.
Designing and Remodeling Basements in Oswego IL
Thanks to our loyal and hardworking workforce, we've built a solid reputation over the years. The professionals we hire meet or exceed all of these criteria in spades. We will discuss the project details with you to ensure your satisfaction with the final product. We tailor our services to meet your unique demands. We guarantee the highest quality work regardless of whether you like a classic or contemporary aesthetic for the home. We watch out for issues and fix them before they become a problem for you.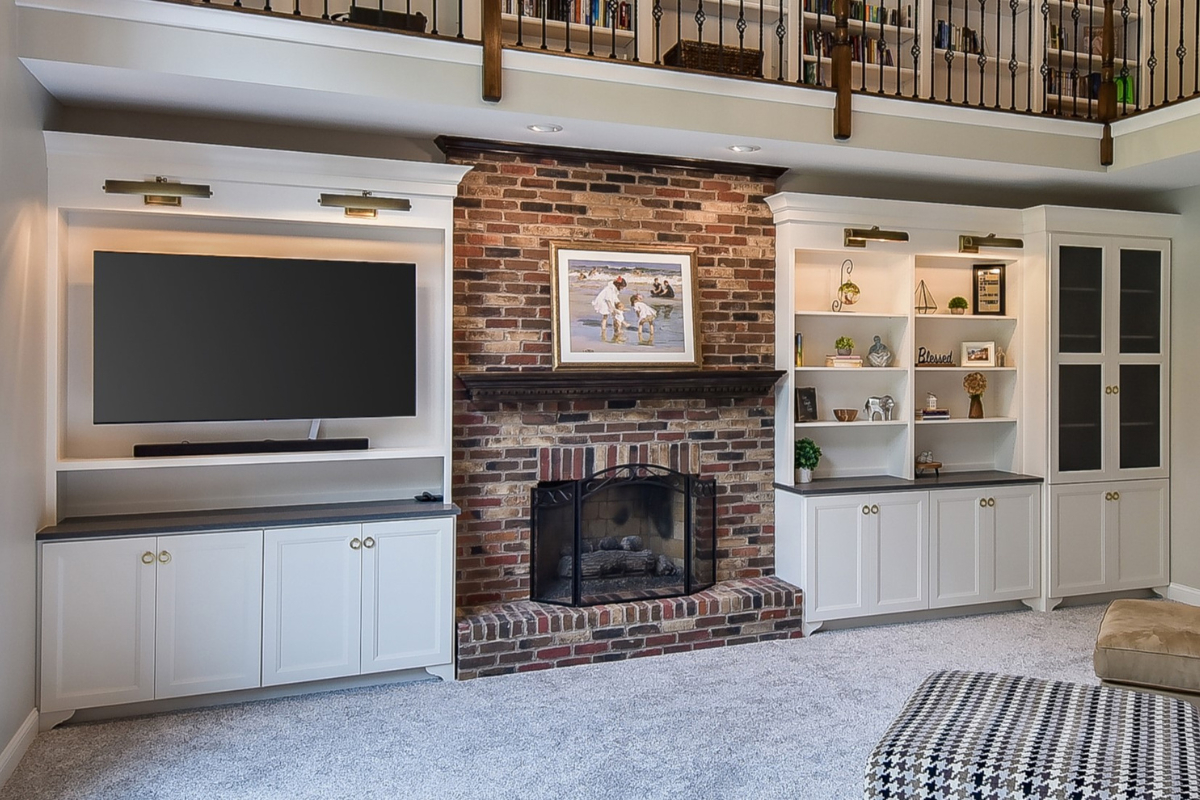 To us, every remodeling or renovation job is crucial. When we put in the time and effort, we always provide the best services possible. There is never a compromise in the quality of our services, no matter the project's scope. Nothing is too large or too small for us. We give our full attention to every single one of our projects.
The residents of Oswego, Illinois, have benefited from our excellent service for many years. Because of this, we've established ourselves as industry leaders. Because of the quality of our services, we have a high percentage of returning customers. Anytime you need us, all you have to do is give us a call.