Burr Ridge Kitchen, Bathroom and Basement Remodeling
Chicago Suburbs | Dupage County | Will County
Burr Ridge Home Remodeling and Renovations
It's inevitable that a house may begin to seem a little outdated at some time. It's the same paint color and texture on the walls and wood floors and the same fixtures and furniture layout. Isn't it time for a major overhaul?
A complete home remodel in Burr Ridge might be time-consuming and expensive, but it is well worth it in the long run… You not only increase the worth of your house, but you also give it new vitality. It's going to be a whole different kind of house! With the amount of time and money that goes into home improvement, it's critical that you choose the finest people possible. At Sebring, we are committed to providing our customers with the finest expertise, elegance, and enthusiasm. We believe that a well-executed home remodeling project is only possible if we are willing to go the additional mile to ensure that your house has a new appearance. If you say yes to all of this, then don't hesitate to get in touch!
Construction, real estate, interior design, and contracting sectors utilize renovation and remodeling terminology often. However, there is a significant distinction between the two. To renovate means to "revive" or restore anything back to its original state by making changes such as painting, repairing, or refacing. On the other hand, to remodel is to reorganize the present in order to "remake" them.
The broadest meaning of renovation is the act of making everything fresh again. However extensive the renovations are, the original design remains mostly unchanged. It doesn't matter whether you're in an office or a kitchen. In order to fit the rest of the design in the office or home, it may be readily mended and changed. Renovations are often carried out in order to accommodate newly discovered or previously unidentified needs.
A remodeling project is different from a renovation in that it involves making changes to the structure or function of an area. This has a significant impact on the design of the room, kitchen, or other remodeling targets. A complete overhaul of a room's design, layout, structure, or aesthetic is called remodeling.
Burr Ridge Home Remodeling Pictures
Naperville IL Master Bath Remodel Project Photos
Bryan Sebring
2023-09-25T13:34:25-05:00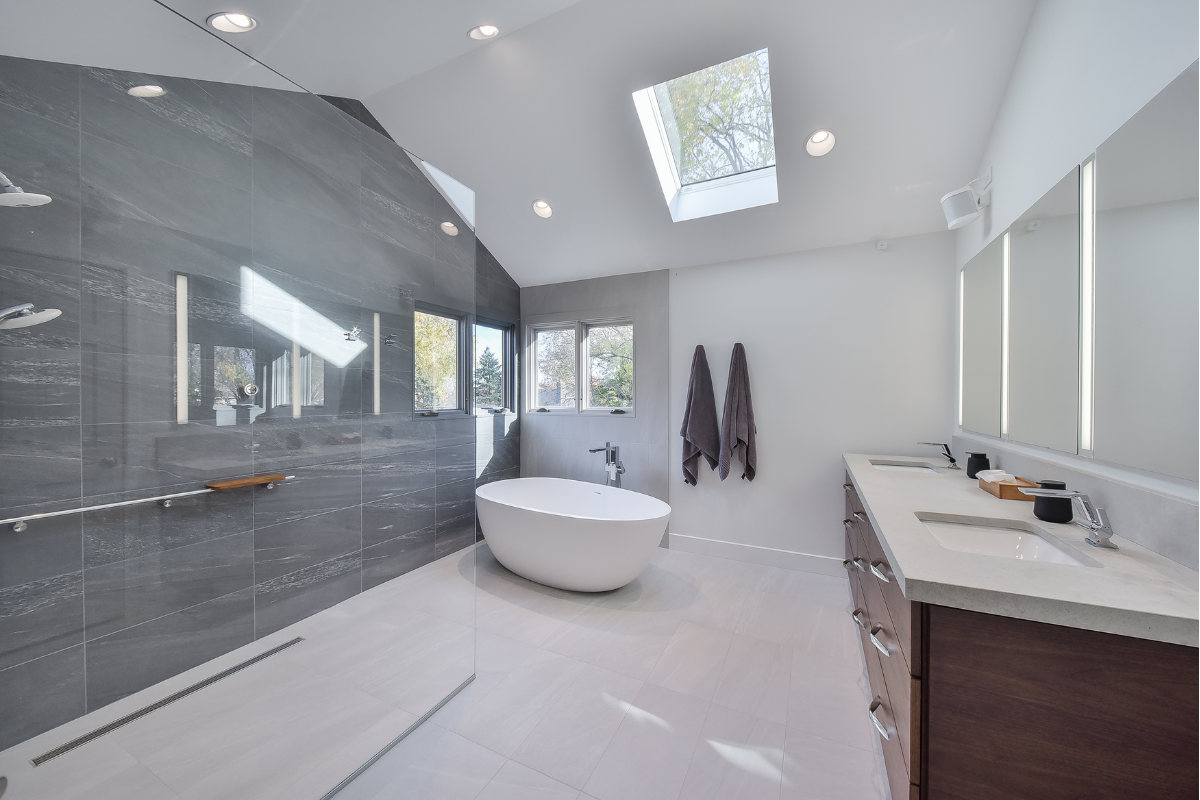 Burr Ridge Remodeling Reviews
" As soon as I had a meeting with Bryan Sebring and he drew up an initial proposal, I knew I was done shopping for contractors. When you meet someone that you know you can trust implicitly to assist you with major decisions and send you to good suppliers, and whose staff you can trust in your house for 8 weeks without any homeowner supervision, your decision transcends price… "
" I would highly recommend Sebring! All those that were involved in my home remodel were both professional AND nice. Bryan provided all services that were expected and on some occasions went beyond with what was necessary just to make us happy. Thanks Sebring! "
" My experience with Sebring felt right from the start – I felt comfortable and at ease from the first meeting and throughout the entire project. The entire team was extremely friendly and professional and always helpful! They were prompt in answering questions and returning calls and very accommodating. They were clean and courteous and respectful, which I truly appreciated. I would definitely recommend using Sebring!! "
" We used Sebring to remodel our bathroom. They were very professional and the end result is just beautiful! Everyone was prompt, courteous and very skilled. The price was very fair. Justin, in particular, went out of his way to make sure everything was perfect! I highly recommend Sebring! "
Burr Ridge Kitchen Remodeling and Burr Ridge Kitchen Design
After a hard day at the office, there is nothing better than coming home to a warm and welcoming kitchen. Colorful and beautiful cabinetry is a natural remedy for stress. When you have a lovely kitchen, you have a gathering spot for your family and a place to spend your weekends cooking up your favorite meals.
If this isn't the case in your home, a kitchen renovation project is in order. Good kitchen design may provide a lot of joy and pleasure to the home cook and family. It becomes the heart of the house, a place where family and friends may congregate for meals and fun. It's okay to do something about it if you do not like how your kitchen is looking. Renovating & installing a new kitchen is a great way to transform your home.
Why Choose Sebring for Your Burr Ridge Kitchen Remodeling Project
It's been an honor for us at Sebring Design Build to see the sheer delight on our clients' faces when we deliver their brand-new kitchens. A formerly dingy and crowded area is transformed into a bright, attractive, and joyful area. Customers in Burr Ridge may count on us to do the same.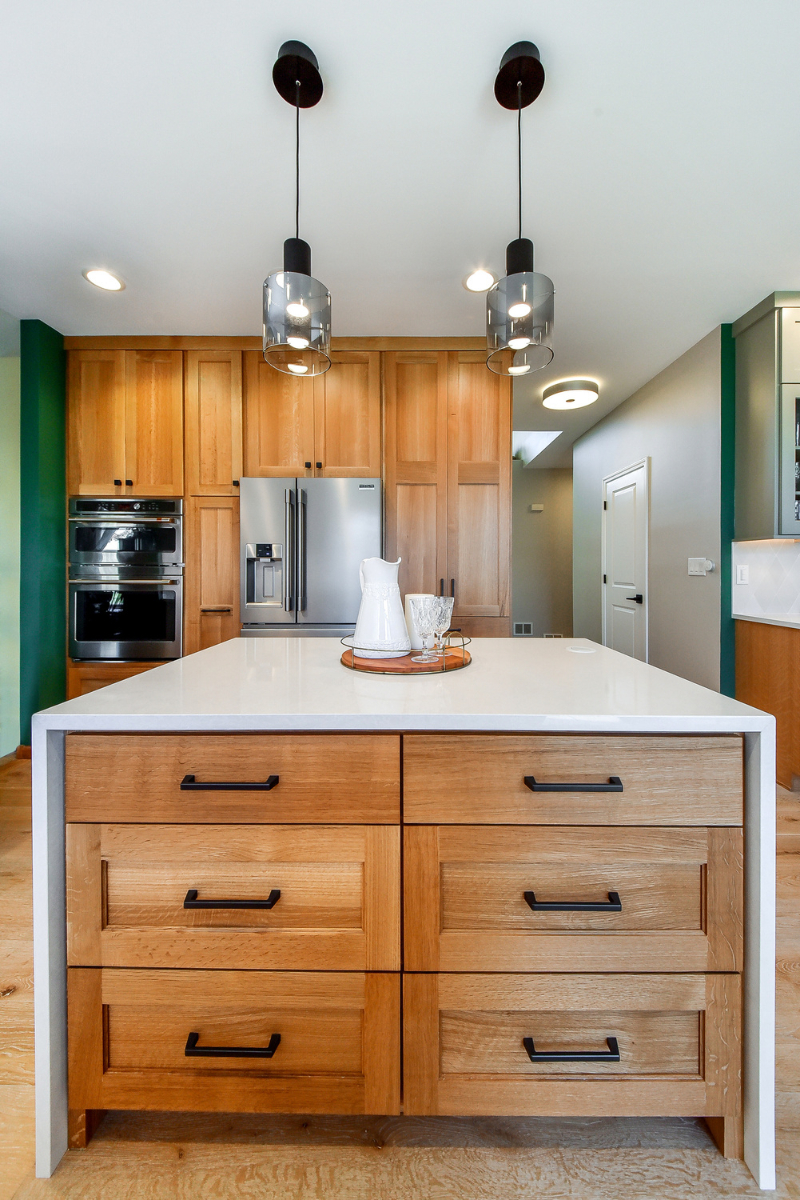 Remodeling a kitchen in Burr Ridge needs both intellect and strength. In order to realize your vision of a dream kitchen, you'll need to have a thorough understanding of how to combine different colors, materials, and layouts, as well as how to make them all work together harmoniously. What a work of art! It needs a high level of expertise and extensive training. Both are in plenty here at Sebring Design Build. With our expert designer, you may have the kitchen of your dreams. For more design ideas, have a look at our highlighted work in our portfolio!
So much can go wrong when redesigning a kitchen without prior preparation. Choosing a color for your walls isn't enough; you also need to think about the flooring material, the cabinet design, the amount of light coming in, the location of utilities, and so on.
Putting all of these aspects together into a single renovation design demands a lot of knowledge. Sebring Design Build has been in the Burr Ridge kitchen renovation business for over 15 years and has completed hundreds of jobs throughout that time. We've seen just about every issue there is, and we've come up with innovative ways to get each job finished on time and on budget.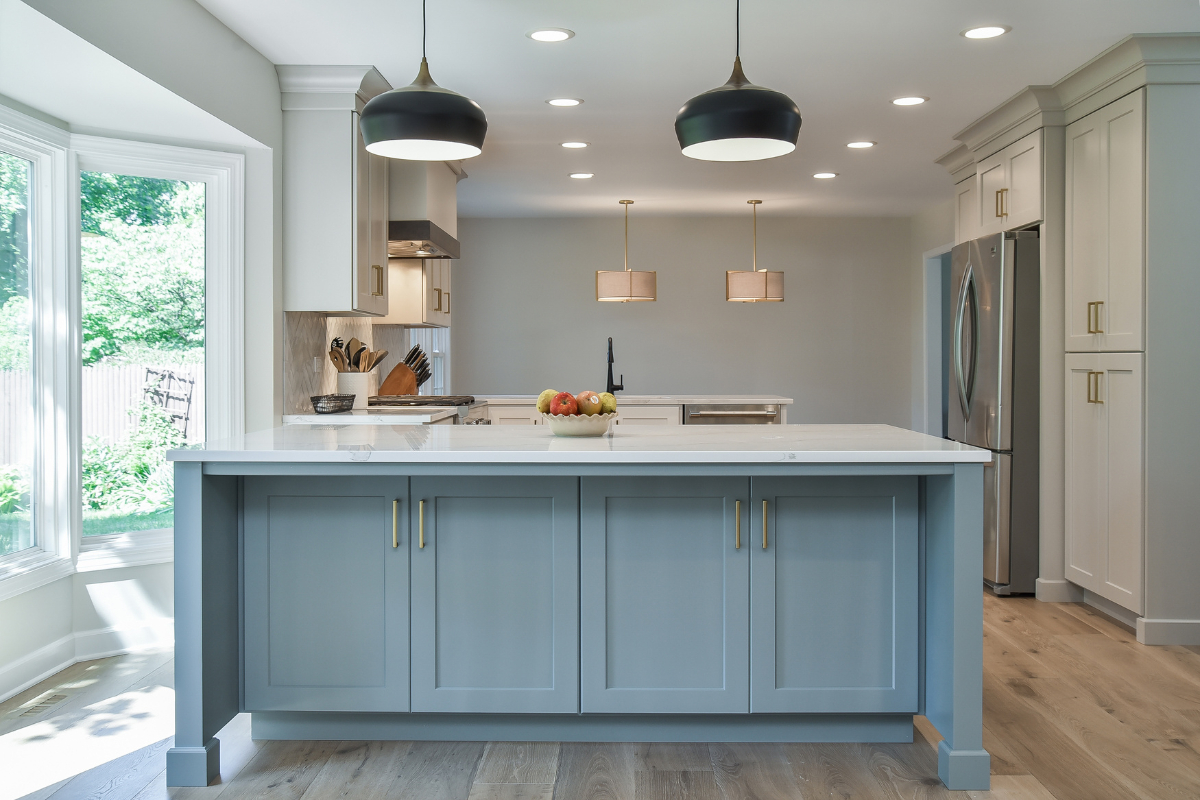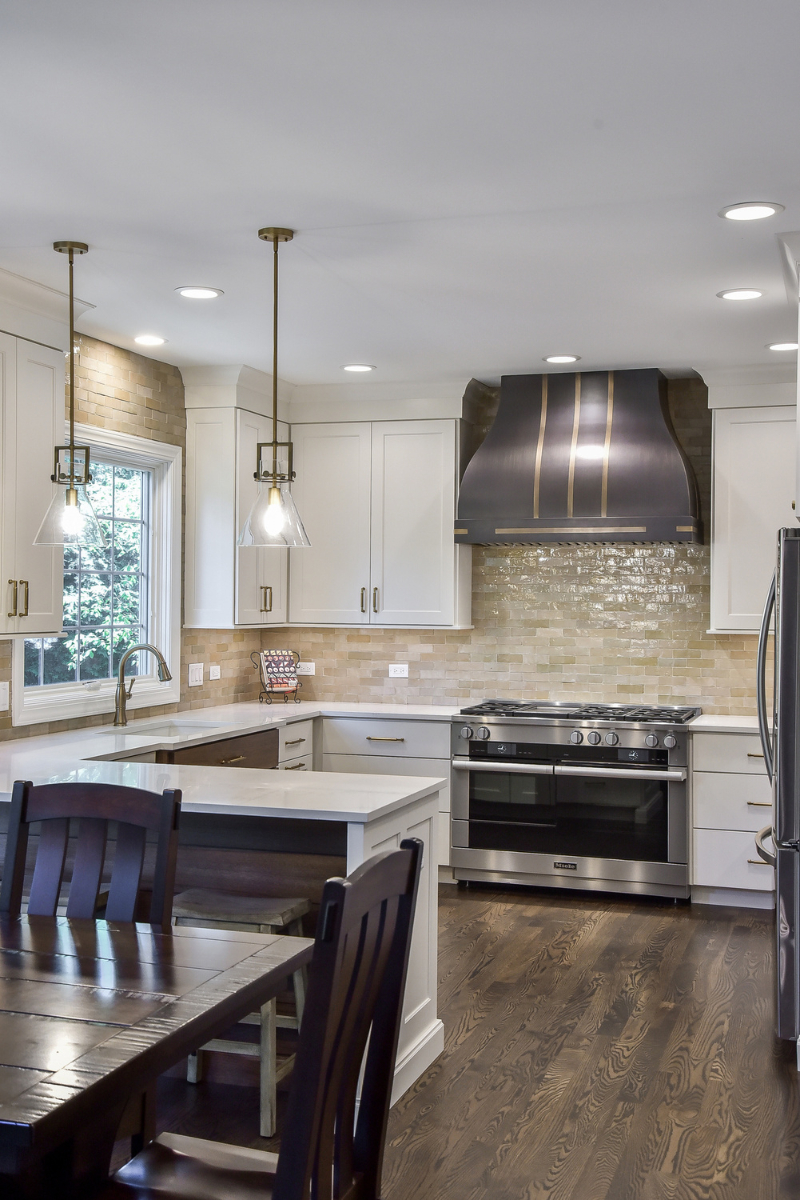 Our Burr Ridge kitchen renovation services come with a satisfaction guarantee that stands behind everything we do. To ensure that your project is indeed a success, we put all of our years of experience, honesty, knowledge, and professionalism to work on it.
If you live in Burr Ridge and would like a free consultation, please contact us by phone or email now. As a team, we can construct the kitchen of your dreams.
Burr Ridge Bathroom Remodeling and Design
What is the bathroom of your dreams? Maybe there's a gorgeous rain shower with a mosaic tile wall, or a spacious bathtub with a view of a tranquil flower garden, or marble floors and shiplap-type walls in the cottage style.
Time to bring your ideal bathroom to life in your own home. Quality, ethics and professionalism are the cornerstones of our remodeling services in Burr Ridge. Customers at Sebring expect nothing but the finest from us.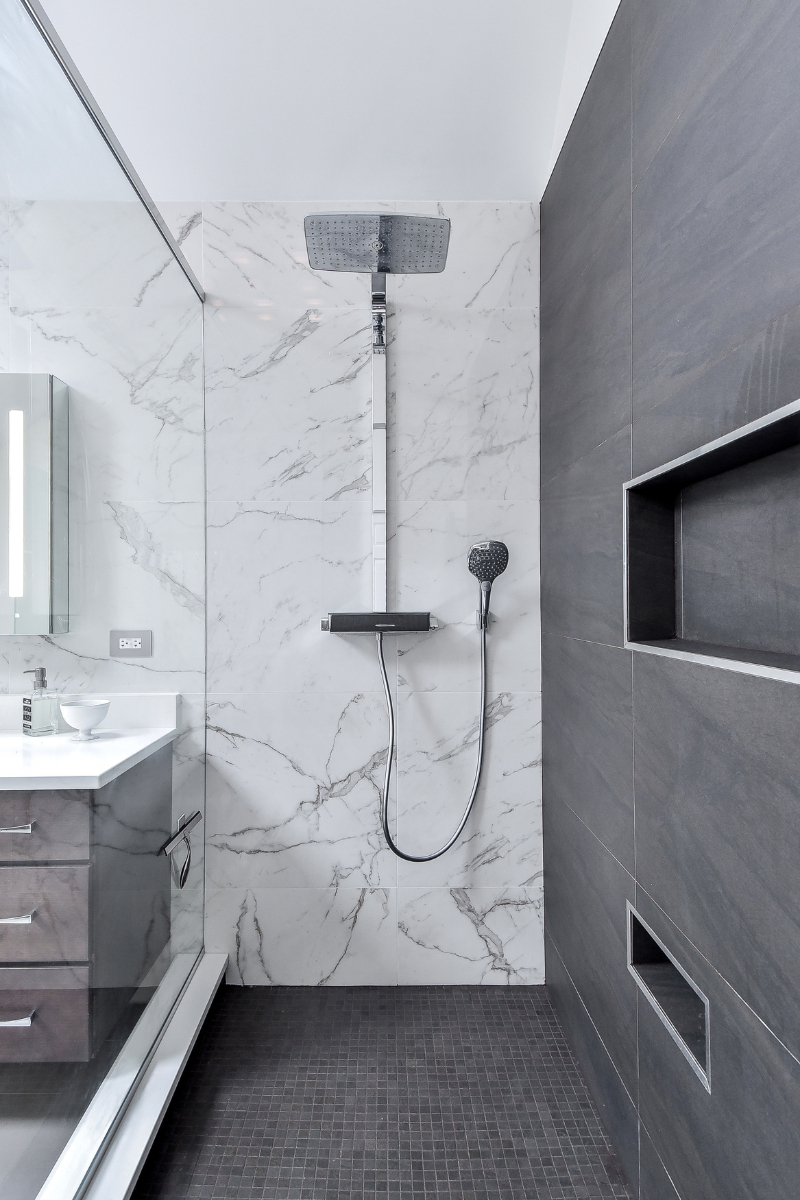 Choose a Great Company for Your Burr Ridge Bathroom Remodel
What's the state of your bathroom's design? Is the design jarring and out of character? A bathroom redesign may be in order if this is the case. Upgrades or rebuilding your bathroom may have an enormous influence on the value of your home, whether you're moving in or looking to put it on the market. It is possible that remodeling your master bathroom, guest bathroom, or powder room can increase the value of your house and lead to a higher sale price in the future. There are some basic things to know before hiring a professional for your bathroom renovation project.
Before you begin your bathroom renovation project, consider these four items:
Set a fair budget for bathroom renovation.
Consider the scope and timetable of your bathroom renovation project before getting started.
Make sure you use the finest interior design company for your bathroom remodel.
Make a list of all the stuff you like to do to your bathroom!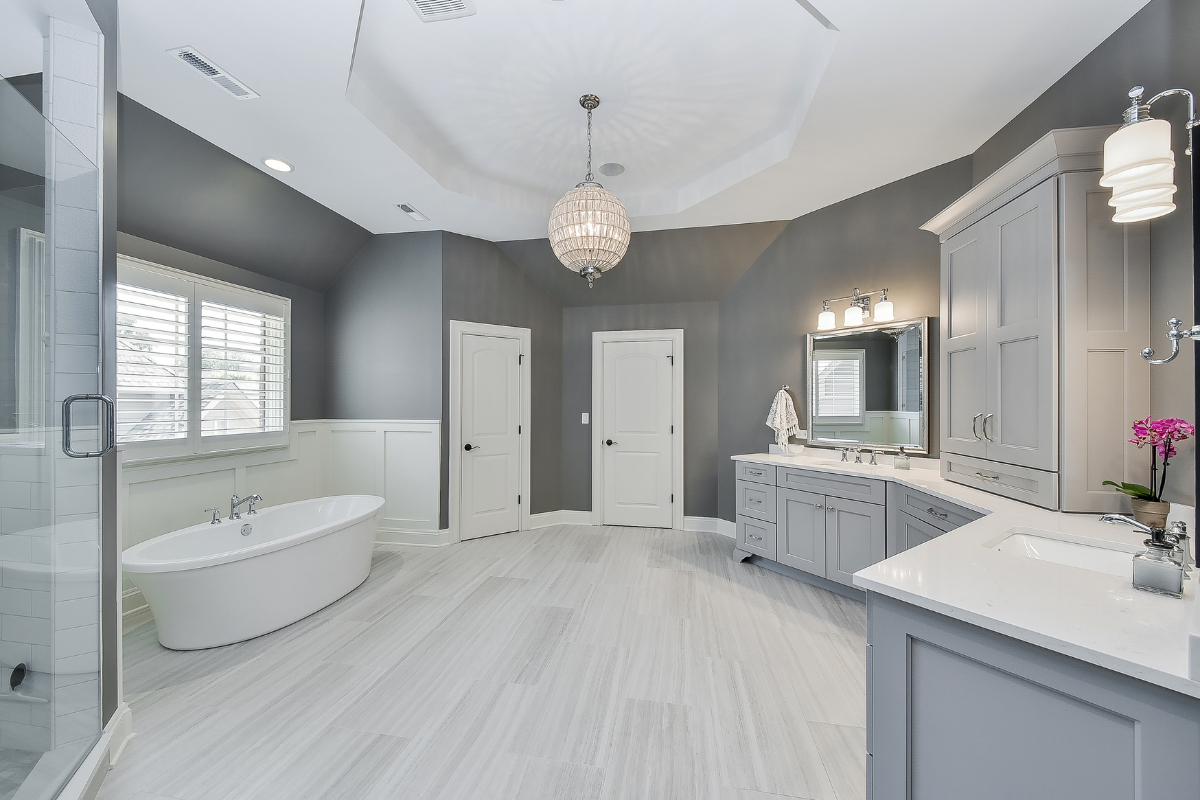 Bathrooms may take a variety of forms. We'll help you design a bathroom that's both attractive and functional based on your choices and requirements. It's a good idea to go vintage if you're looking for something rustic and attractive. You may want to choose a modern style if you love neutral hues and a lot of natural light. A luxurious bathroom is something we can create for you if you're a fan of the luxurious bathrooms shown in high-end magazines.
When it comes to fashion, Sebring sees it as a way to express individuality. We're constantly up for new challenges since we know that individuals have different preferences and personalities. If you have a vision of the bathroom you want, bring it on. We have the ability to accomplish it all.
More than a decade of combined renovation expertise is at your disposal at Sebring. We go the extra mile to ensure that our consumers in Burr Ridge get nothing but the best.
We begin by drawing out a detailed strategy to help you through the renovation. The knowledge we've gained over the years has allowed us to develop comprehensive plans that account for all of the project's details, even those that may come unexpectedly.
In the next step, we go to work on bringing your vision for your construction to life! We'll stop at nothing to ensure that we meet or exceed your expectations while still remaining within your budget and on schedule. When it comes to our job, we place a high value on maintaining open lines of communication with our clients and demonstrating professionalism even when things don't go as planned.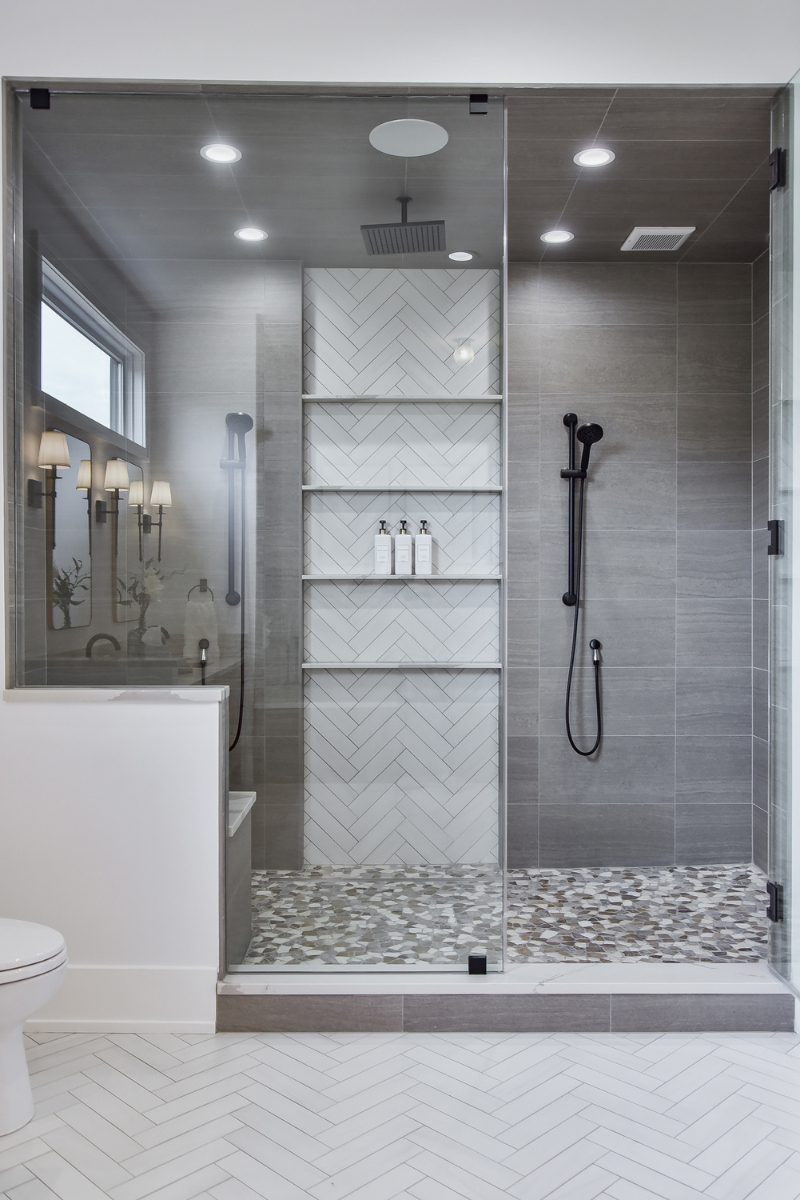 Let Us Help You With Your Burr Ridge Bathroom Remodel
We have developed a superb reputation over the years by consistently delivering the best. We have left a trail of pleased and delighted customers. To get started on the road to your ideal bathroom, give us a call now, and we'll set up a free consultation.
Burr Ridge Basement Finishing and Burr Ridge Basement Remodeling
One of the most underutilized areas of the house is the basement. Many house owners utilize it as a place to store their unwanted and out-of-date belongings. Using the basement to its full potential may add a lot of value to your house, both monetary and non-monetary.
A gloomy and dreary basement in Burr Ridge may be transformed into a bright and inviting living area with a major basement renovation project. Professional Burr Ridge basement renovation services are available from us, allowing homeowners to increase the value and comfort of their properties.
Our Experience in Basement Finishing Burr Ridge
Renovating a Burr Ridge basement is no small feat. Attempting to do it yourself is not an option. Aside from the fact that it is time-consuming and labor-intensive, it is also costly. In the end, do you really like to gamble with your hard-earned money? Professional Burr Ridge remodeling services are highly recommended to guarantee that the job is performed safely, on schedule, and to the best quality standards possible by homeowners.
Your basement may be transformed into anything by our team of experts. We have more than 15 years of expertise and hundreds of basement renovation jobs under our belt.
We've built a perfected procedure from planning to execution for basement renovations. Every renovation job is unique, which is why we develop individualized plans to make the process run as smoothly as possible. Our customers in Burr Ridge can count on us to remain within their budget, stay on schedule, and produce nothing less than the finest. We strive to be the best.
It's not enough to just repaint the walls and add new flooring when remodeling a basement. People's lives are at risk if you don't take care of moisture concerns correctly. You need to manage the temperature in the room to ensure that everyone is comfortable (heating, cooling, and humidity). To successfully handle all of these critical challenges, it is necessary to have extensive expertise and unmatched competence. Thanks to our basement specialists and technicians who have spent years developing dream basements for our devoted clients, Sebring has all these features and more!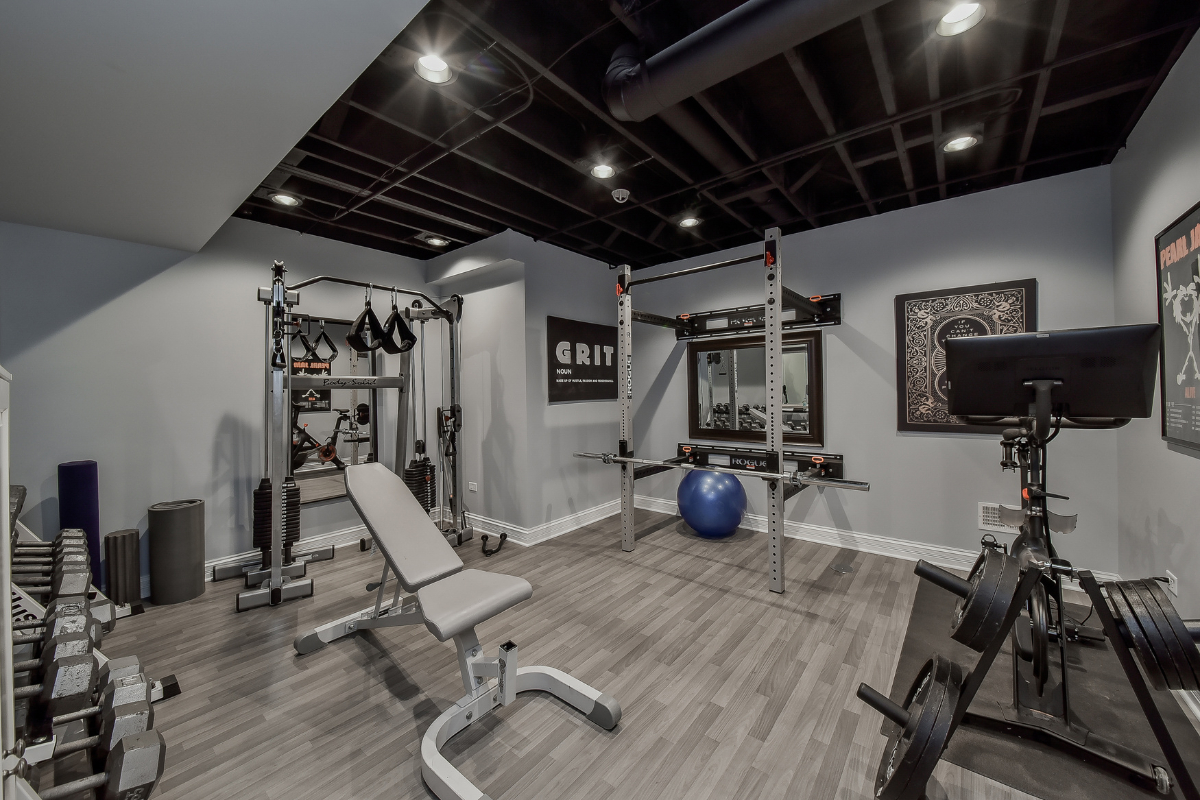 Additionally, we can aid you in brainstorming ideas on how to use your basement. There are so many possibilities. Choosing a course of action is mostly a matter of personal preference. The basement is a great area to add a bedroom if you're running low on space. A peaceful library or man/woman cave is a terrific option if your home tends to become a little cluttered. We collaborate with our Burr Ridge clients to determine the optimum use for the below-grade area available. If you want to change it into a bar instead of a bedroom, you'll have to weigh the pros and downsides and the costs and time commitments needed.
When it comes to improving the look of your basement in Burr Ridge, we're the team to contact. Please don't hesitate to call us right away.
Choose Sebring for Your Burr Ridge Basement Remodel
The best home remodeling and design services in Burr Ridge are here.
Renovation of a home in Burr Ridge is no small undertaking. There must be a detailed strategy for the project that takes into consideration all issues, even those that may arise at the last minute. You should also consider your budget when deciding how much you can spend on your ideal house. Time is also a significant factor to consider. A well-executed renovation project adheres to a rigid yet flexible calendar of completion dates. For the sake of cost-cutting and speedy completion, this is essential.
We're here to make things appear simple, even if it is a little daunting at the moment. We've been working in Burr Ridge for many years, so we're well-versed in the area. We've dealt with various situations during the many years we've been helping people remodel their houses. We've tackled some of the toughest challenges in the industry, devised innovative solutions, and worked tirelessly to see each client project through to completion. It is, however, the expression on our customers' faces when we give them the final product that we look forward to most.
We do what we do because Sebring Design Build knows that we helped our clients achieve their goals. As a result of our home remodeling services in Burr Ridge, we strive to make dreams come true and ensure that our customers see their dreams come to fruition.
How to Start Your Burr Ridge Basement Finishing Project
Planning, experience, and expertise are all necessary ingredients in the recipe for a successful renovation project in Burr Ridge. In the eyes of Sebring Design Build, our work is more of a duty to our clients. If you live in Hinsdale and are looking for the best renovation services, look no further.
We may collaborate on anything from a simple room extension to a major home renovation. We'll start by setting up a no-cost consultation with you. Set a date by contacting us right away. We then develop a detailed project strategy from there. Let's get to it, shall we? We can't wait to see people's hopes and wishes come true.