Congrats to the 2023 Winner: Nadine Cristobal!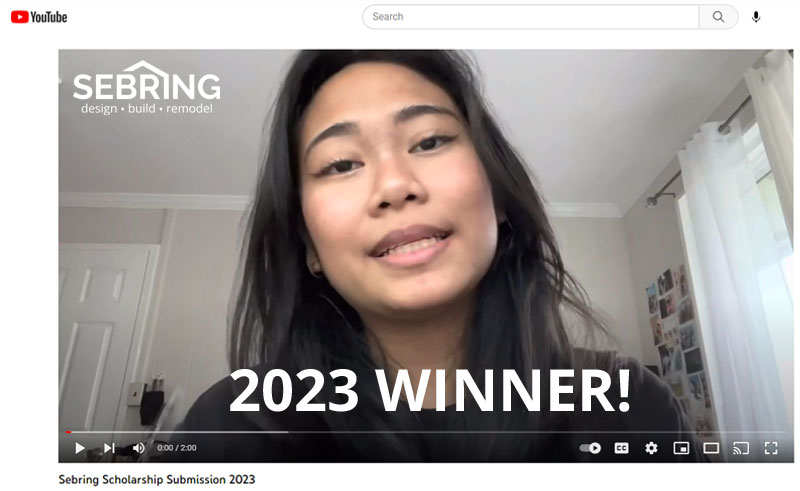 The Sebring Scholarship was started by Bryan Sebring, it offers current high school seniors or current college students the opportunity to win $500 worth of financial aid.

" Our goal is simple; we want to give back to our community. This scholarship award will help students achieve their goals, in whatever direction that may take them. "
-Bryan Sebring
Owner/Founder, Sebring Design Build
Video Submission for the Scholarship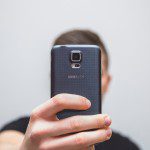 To receive the scholarship, you need to submit a great video, the details are listed below.
We want energy, enthusiasm, & excitement in every video submission. It needs to embody our core values and exude positivity. We are looking for the following to be included within all submissions:
What is the your story? Where have you been and where are you going.
What have you done with volunteerism and community service?
How is this scholarship going to help you to achieve your goals and to give back to society?
In addition, each candidate will be judged on the quality of presentation.
Our Mission Statement
To deliver high-quality, cost-effective projects in a timely matter by employing and supporting high character, trustworthy, motivated, flexible team members. We value the importance of our collaborative relationships and will continue to remain respectful, fair and true in our dealings with all employees, clients, & trade partners. We are grateful for every client; they count on our honesty, dependability, and our integrity. We will never stop growing and learning and will continue to strive for perfection in everything we do.
How to Apply for the Scholarship
1. Record a 1-2 Minute Video Describing What You Plan to Do With Your Degree

Videos should be posted to YouTube publicly with a link to Sebring Design Build (https://sebringdesignbuild.com) included in the video description. A short description of the main points from the video should also be included, then add the link to your video to our online form submission.
2. Fill Out the Online Form
Application End Date
Submissions for the Sebring Scholarship will end on Sunday, April 21th, 2024, the winner will be picked by the last week in May and will be contacted via email or phone. The next Sebring Scholarship will end in:
The Scholarship Amount
The scholarship is for $500.00 and will be awarded to the winning student.
The winner will be chosen by a panel made up of our community contributors.
We give the scholarship in the form of a check made out to the individual winner.
The Sebring Team
The Sebring team will be judging the video submissions and eventually narrowing it down to the winner. You can read our bio's here.
Please note: None of the scholarship entrants have any relation or connection to the judges or Sebring Design Build staff.
2023

Nadine Cristobal
Undeclared School – Psychology
2022
2021

2020
2019
2018

2017