KITCHEN REMODELING IN WHEATON, IL
CHICAGOLAND | WESTERN SUBURBS | DUPAGE COUNTY | KANE COUNTY | WILL COUNTY
WHEATON KITCHEN REMODELING AND DESIGN
The kitchen is the heart of every home. It is among the most commonly used rooms and you should always be proud of it.  It is also the space where you experience some of the most comforting moments–from sipping coffee in the morning to sitting around your kitchen island with your family sharing the day. So, how do you create a completely new look in your kitchen to make it more vibrant, inviting and multi-functional? You only need to hire Sebring who will ensure your new Wheaton kitchen design matches your individual tastes and reflects the style of your home.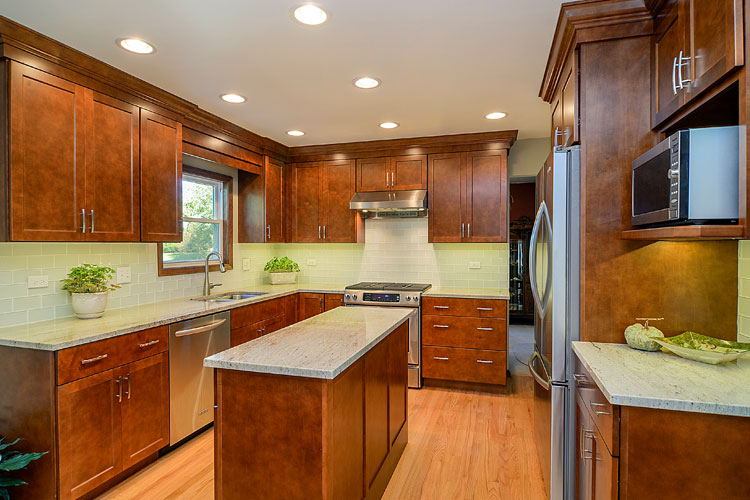 This is the right place to start, especially if you have been considering a Wheaton kitchen remodeling project. Sebring has the necessary expertise and experience to guide you throughout the process. We will help you redesign and remodel your kitchen with high quality products. Our team consists of experienced craftsmen who are supervised by knowledgeable project managers. Our design layouts and plans will turn your old kitchen into a more functional working space with a higher aesthetic value.
WHY HIRE SEBRING TO REMODEL YOUR WHEATON KITCHEN
Our team will do its best to include all your needs for a perfect kitchen remodeling design. You only need to list all the features that you want in your kitchen, and we will look at them and help you come up with a perfect design for your kitchen. Consequently, it doesn't matter if you want to remove some walls for a more open kitchen design, because our team will assess your kitchen to determine if it is feasible.
We have completed a wide range of kitchen remodeling project in Wheaton IL and DuPage County. You can rely on us to provide a full kitchen remodeling service that will definitely result in sensible functionality and excellent design. Some of the projects we have completed include installation of cabinets, countertops, sinks, faucets and kitchen islands.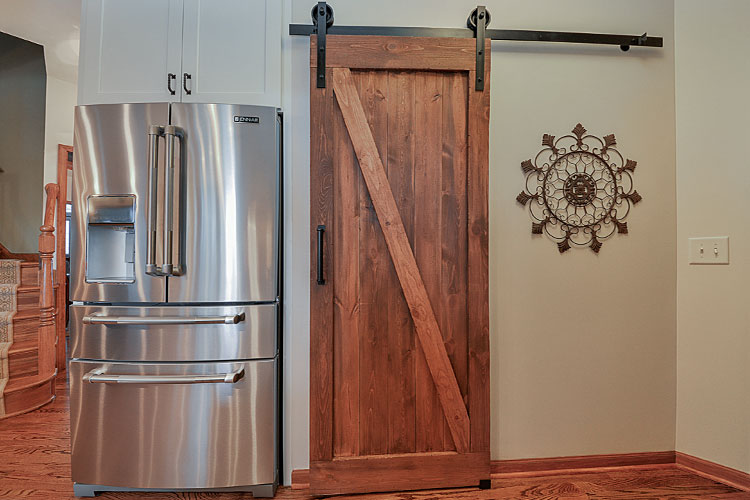 We look forward to working with you to help you remodel your Wheaton kitchen with ideas and features that will impress. We can provide you with customized design options that satisfy your individual requirements. We understand that you spend more family time in the kitchen. Subsequently, we will enhance smooth mobility from one point to the next while taking all your needs into consideration. Is your kitchen space limited? Do you want an updated look in your kitchen? Then try our services today. We will listen to all your concerns as well as the features that you want in your new kitchen.
If you are looking for professional help in remodeling and designing your kitchen, you don't have to look any longer. Give us a call today and we will talk with you about your new kitchen ideas. At Sebring, we always keep your budget in mind which allows us to have a more sensible conversation right from the beginning. Feel free to download our E-book: Remodeling 101. The E-book is free and it will really help you when looking for the best Wheaton kitchen remodeling contractor.
BUDGETING YOUR KITCHEN RENOVATION IN WHEATON, IL
WHEATON KITCHEN REMODELING PROJECTS
Tom & Marcy's Kitchen Remodel Pictures
Bryan Sebring
2019-05-21T11:17:11-05:00
SCHEDULE YOUR CONSULTATION
WHAT OUR CLIENTS IN WHEATON SAY ABOUT SEBRING
" Sebring Services is an outstanding home remodeling company. They recently completed a significant first floor remodel for our home. Sebring's workmanship was excellent. They completed our project on time. Additionally, our project manager was very attentive. We are very happy with the results! I would recommend Sebring Services to others. "
" When we first contacted Bryan Sebring of Sebring Services we felt a comfortable connection to his approach to our kitchen plans. We could not have experienced a better group of highly skilled people to remodel our kitchen. . .

. . . No matter how many changes we made there was never a problem. The quality of work was outstanding. Everyone who comes over is in awe of our kitchen. I tell everyone how wonderful Sebring Services is to work with and would recommend them enthusiastically to everyone. . . "
" We hired Bryan to remodel our outdated kitchen. We got several estimates before deciding on Bryan's company. He gave us a written estimate, as well as a detailed step-by-step timeline of when the work would be performed and who would be doing the work. He has a competent project manager who came by at least twice a week to check on the work, and to see if we had any concerns or issues. If for some reason something was delayed Bryan himself called us to explain the delay and to give us a completion date.

He helped us design our space and gave us information on where to shop for cabinets, appliances, tile, granite, etc. He worked with us each step of the way. His entire team is professional and respectful of your wants and individual circumstances. A few months after the job was completed we had a concern about something so we contacted Bryan. He came out with his project manager to talk with us, and the very next day he sent one of his best employees out to take care of our concern. He stands by his work no matter the issue or time lapsed from completion of the project. We were very happy with the job and have been loving our new kitchen. "
" My experience with Sebring Services felt right from the start – I felt comfortable and at ease from the first meeting and throughout the entire project. The entire team was extremely friendly and professional and always helpful! They were prompt in answering questions and returning calls and very accommodating. They were clean and courteous and respectful, which I truly appreciated. I would definitely recommend Sebring Services!! "
FREE REMODELING 101 E-BOOK