BASEMENT REMODELING IN PLAINFIELD IL
CHICAGOLAND | WESTERN SUBURBS | DUPAGE COUNTY | KANE COUNTY | WILL COUNTY
PLAINFIELD BASEMENT FINISHING & REMODELING
Do you need an extra bedroom for guests? Is your Plainfield home too chaotic to do any work from home? Are you in need of additional storage space?
If you have answered yes to any of these questions, we have a great solution for you–basement remodeling. Too often the basement is not considered as a living space. It is often neglected, resigned to holding old junk.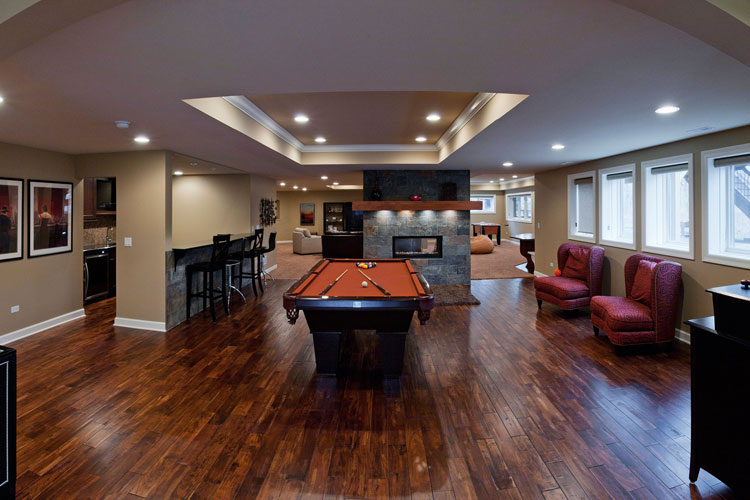 A neglected basement does not save you any money or stress. For one, it could harbor dangerous or destructive pests that could easily spread to the rest of the house. It could also be an entry point for moisture, causing the growth of mold, which is dangerous to your health. Any items stored in the basement could also be damaged by moisture or pests.
You are much better off renovating the basement into a warm livable space. In fact, you could add considerable value to your home while also enjoying the additional space. So instead of stowing the old freezer there or piling up old furniture in one corner, consider other beneficial uses for your Plainfield basement.
PLANNING YOUR BASEMENT REMODEL IN PLAINFIELD
There are so many possibilities for your basement. The first thing to consider is what would be of the greatest benefit to you. If you keep running out of sleeping space, either because of frequent guests or a growing family; then an extra bedroom in the basement is great idea. If you work from home and your home tends to get a bit chaotic and noisy, consider turning the basement into a cozy and quiet home office. If you are running out of storage space, consider creating additional designated organized storage areas in the basement.
If you are not in great need of practical space, find a fun use for the basement. For instance, it is the perfect location for a man/woman cave. You could also create a small bar and kitchenette or turn the space into a family and/or game room. If you love movies, consider having your own cinema room or home theater. If you are a music lover, a soundproof studio and/or stage area is also a great idea.
Whatever you decide to turn the basement into, the most important thing is to work with skilled and experienced Plainfield contractors like us. We have worked on numerous Plainfield basement remodels and we know the unique challenges that basement renovations bring.  Our basement remodeling services bring many years of knowledge and skill to the Plainfield area.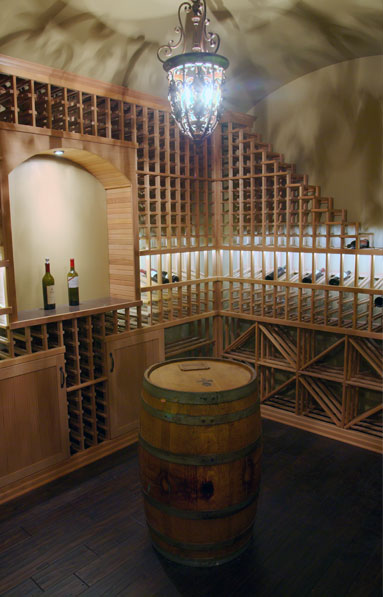 CALL US TODAY TO BEGIN YOUR PLAINFIELD BASEMENT RENOVATION
So much potential lies in one of the most neglected spaces in the house. Contact us today and see just how much value–financial and otherwise, you can get from your home. Call us to arrange a consultation with our experts and discuss the best steps forward.
BUDGETING YOUR BASEMENT RENOVATION IN PLAINFIELD, IL
PLAINFIELD BASEMENT REMODELING PROJECTS
Kevin & Julia's Basement Remodel Pictures
Bryan Sebring
2019-07-08T09:06:18-05:00
SCHEDULE YOUR CONSULTATION
WHAT OUR CLIENTS IN PLAINFIELD SAY ABOUT SEBRING
" Sebring Services finished the basement at our home and remodeled an investment property for us. In both cases the Sebring team was organized and professional from start to finish. Communication throughout both projects was very good. The tradesmen were helpful and courteous when I visited the work site. I would use Sebring Services for future projects and I would recommend them to friends and family. "
" Overall, we are very happy with our decision to use Sebring Services. The project exceeded our expectations as was completed on-time and within budget. The quality and craftsmanship was excellent and each worker in our home was courteous and professional. . . "
" First I want to say, growing up with a family of contractors and working as a project manager myself, I have never worked with such professional, accountable, friendly and organized contractors as I have with Sebring Services. Bryan came in and was honest and frank about what our options were. We made multiple changes to the original plan and he didn't even flinch. He made the process of planning enjoyable and extremely stress free. Once his team was onsite our project manager. . . "
" Sebring Services recently finished a full basement remodel for us, including a finished play area, home theater, gym, storage, and a full bath. They were easy to work with, and professional from start to finish. We started out not including the bathroom and decided on Day 2 of the project to add it in. They shuffled things around and made it happen. We were faced with a tight deadline due to family coming in, and even with the bathroom being added into the project, Sebring pushed hard to make sure everything was done in time for our company, without compromising high quality work. Everything turned out great, and we use it every day!

As an aside, as a stay at home Mom, I never worried about all of the people who were coming in and out of the house. All of Sebring's workers were polite and respectful, and did a good job cleaning up after themselves. . .

. . . I wholeheartedly recommend Sebring for any remodeling project you may have. We will definitely use them again in the future if we decide to undertake any other major renovations! "
FREE REMODELING 101 E-BOOK