BASEMENT REMODELING IN HINSDALE IL
CHICAGOLAND | WESTERN SUBURBS | DUPAGE COUNTY | KANE COUNTY | WILL COUNTY
HINSDALE BASEMENT FINISHING & REMODELING
The basement is one of the most overlooked spaces in the house.  Many homeowners resort to using it as a storage space for old and unused junk. The basement is precious real estate that when well utilized, could add a lot of value to your home, monetary and otherwise.
An extensive basement remodeling project can turn the dark and neglected space into a beautiful and cozy living space. We provide professional basement remodeling services in Hinsdale, helping homeowners add more warmth and value to their home.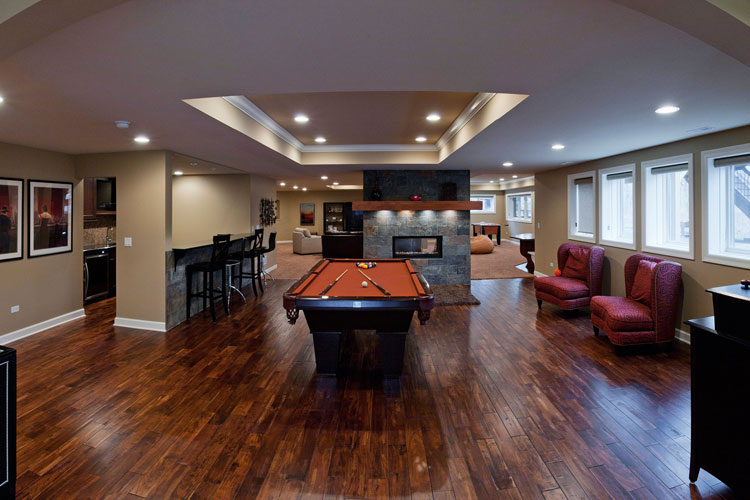 Remodeling a basement in Hinsdale is not an easy job. It is not a project that you can just decide to DIY. Not only does it require a lot of work, it is also relatively expensive. Do you really want to risk your hard-earned money by not getting a professional? We highly recommend that homeowners seek out professional Hinsdale remodeling services to ensure that the project is completed safely, on time and with the highest quality standards.
We have the skills and experience necessary to turn the basement into whatever you want. With over 15 years' experience and hundreds of basement remodeling projects under our belt, you can be assured that we are the best people for the job.
WHY HIRE SEBRING TO REMODEL YOUR BASEMENT IN HINSDALE
We have transformed dingy basements into beautiful spaces, and we have developed a refined process from planning to completion. We create customized remodeling strategies for each project, ensuring that everything goes as smoothly as possible. Our aim is to stay within budget, keep to the timetable and deliver nothing short of the best to our Hinsdale clients.  We aim for perfection.
Remodeling a basement is not just about giving the walls a fresh coat of paint and installing new flooring. You have to think about the safety of its inhabitants; you may have to tackle moisture issues that can wreak havoc if not dealt with properly.  You need to make sure the space is comfortable through proper climate control (heating, cooling and humidity). To bring all these crucial issues together under successful project management, vast experience and unparalleled skill is indispensable.  Sebring has all of these–thanks to our experts and technicians who have spent years creating dream basements for our loyal customers.
We not only help you with the remodeling, we also assist with ideas on what to do with your basement. The options are endless. What you choose to do should depend mostly on what your greatest needs are. If you are short of bedrooms, the basement is an ideal place to set up an extra one. If the house tends to get a bit chaotic, a quiet library or man/woman cave is a great idea. We work together with our clients to decide what the best use of the space below would be. This includes considering the cost comparisons (e.g. cost of renovating it into a bedroom vs. cost of turning it into a bar) and taking into account the complexities involved.
If you think your Hinsdale basement space needs some sprucing up, we are the people to call. Feel free to reach out to us today.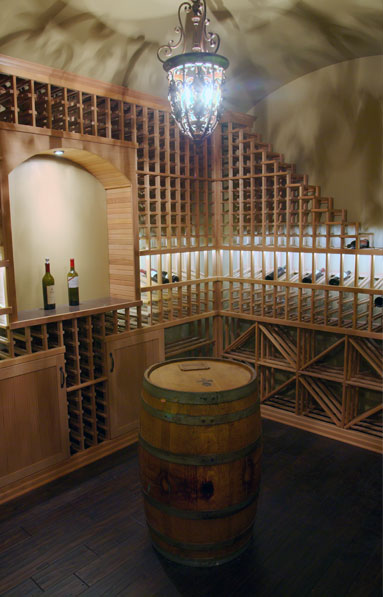 BUDGETING YOUR BASEMENT IN HINSDALE, IL
HINSDALE BASEMENT REMODELING PROJECTS
Kevin & Julia's Basement Remodel Pictures
Bryan Sebring
2019-07-08T09:06:18-05:00
SCHEDULE YOUR CONSULTATION
WHAT OUR CLIENTS IN HINSDALE SAY ABOUT SEBRING
" Sebring Services finished the basement at our home and remodeled an investment property for us. In both cases the Sebring team was organized and professional from start to finish. Communication throughout both projects was very good. The tradesmen were helpful and courteous when I visited the work site. I would use Sebring Services for future projects and I would recommend them to friends and family. "
" Overall, we are very happy with our decision to use Sebring Services. The project exceeded our expectations as was completed on-time and within budget. The quality and craftsmanship was excellent and each worker in our home was courteous and professional. . . "
" First I want to say, growing up with a family of contractors and working as a project manager myself, I have never worked with such professional, accountable, friendly and organized contractors as I have with Sebring Services. Bryan came in and was honest and frank about what our options were. We made multiple changes to the original plan and he didn't even flinch. He made the process of planning enjoyable and extremely stress free. Once his team was onsite our project manager. . . "
" Sebring Services recently finished a full basement remodel for us, including a finished play area, home theater, gym, storage, and a full bath. They were easy to work with, and professional from start to finish. We started out not including the bathroom and decided on Day 2 of the project to add it in. They shuffled things around and made it happen. We were faced with a tight deadline due to family coming in, and even with the bathroom being added into the project, Sebring pushed hard to make sure everything was done in time for our company, without compromising high quality work. Everything turned out great, and we use it every day!

As an aside, as a stay at home Mom, I never worried about all of the people who were coming in and out of the house. All of Sebring's workers were polite and respectful, and did a good job cleaning up after themselves. . .

. . . I wholeheartedly recommend Sebring for any remodeling project you may have. We will definitely use them again in the future if we decide to undertake any other major renovations! "
FREE REMODELING 101 E-BOOK