HOME REMODELING AURORA IL
CHICAGOLAND | WESTERN SUBURBS | DUPAGE COUNTY | KANE COUNTY | WILL COUNTY
Certified Aurora Remodeling Company
Sebring is a licensed and insured contractor in good standing with the City of Aurora Building & Permits Office and  we take care of submitting all of the necessary documentation to the city for each project.
Helpful Aurora Remodeling Costs Links
These pricing pages are to provide a starting point for people at the start of the remodeling process.
SCHEDULE YOUR CONSULTATION
WHAT MAKES US DIFFERENT
#1: We Return Phone Calls Promptly and Show Up on Time
At Sebring, we confidently guarantee that your calls will be answered every single time. Other contractors are happy to put up their phone numbers on their sites only for you to have to wait forever to speak to someone. Even worse, many never keep their promises to show up at the agreed upon time, forcing you to keep rescheduling your calendar to accommodate their inconveniences.
We pride ourselves on maintaining the highest level of courtesy to our customers. This means being available for your calls and most importantly, showing up when we say we will.
Like everything else in life, unexpected things come up and we too are not immune from such situations. If, for whatever reason, we cannot make it on time we will give you a call to inform you that we are running late. Our customers are the most important aspect of our business. As such, we do our best to maintain your confidence in us. You can trust our promise.
GET TO KNOW US
" Remodeled master bathroom, remodeled guest bath / shower, upgraded sinks, faucets and vanity tops in guest bath and powder room, and upgraded kitchen counters and backsplash, sink, and accent lighting.

Work was completely professional and clean. The finished product was very appealing to the eye. Granite fabricator used by Sebring Services was very good.

We could not be more pleased with the overall outcome and will be happy to provide references and pass our experiences to friends and neighbors. "
" Our experience could not have been better. From our initial call to Sebring (which was returned in 10 minutes!!) through to completion, the whole team has been incredibly responsive and supremely professional (respectful of us and our home, prompt, always cleaned up, and just very nice!). Strong communication is a hallmark of the process with an easy to navigate website that includes a secure site for all updates and questions. Our project manager, in particular, was great. He always made us feel like we were his top priority. We highly recommend Sebring Services and will definitely use them again! "
" We hired Sebring Services to finish our basement and I am very pleased with the results. Percy managed the project and was great to work with. I was prepared for a challenging and stressful time but it actually wasn't. Bryan and Percy provided all the details of the project up front and then an on-line tool that allowed me to follow along with the schedule, selections and progress throughout the renovation period. Whenever I had a question, Percy was always quick to respond and helpful. We had a couple of unexpected issues crop up along the way which were no fault of Sebring's but Percy always managed to find a work-around to resolve the issue right away.

I highly recommend Sebring Services. "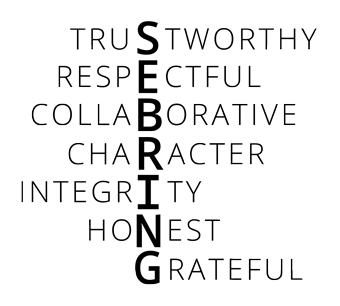 " This was our first significant remodeling experience utilizing a contractor. I was impressed by all of the positive reviews that Sebring Services had received, so I put them on my bid list for our Hall Bathroom remodel. Although they weren't the lowest bid, they were the most detailed and thorough and gave me confidence that they were the correct bid to take. Sebring Services differentiates themselves by being very process oriented which sets the project up for success…

…Overall the project was completed several days early and resulted in our hall bathroom being the nicest room in the house! Bryan, Nancy & Alvaro were a pleasure to work with and I highly recommend them to provide a smooth and uncomplicated remodeling project. "
FREE E-BOOK: REMODELING 101