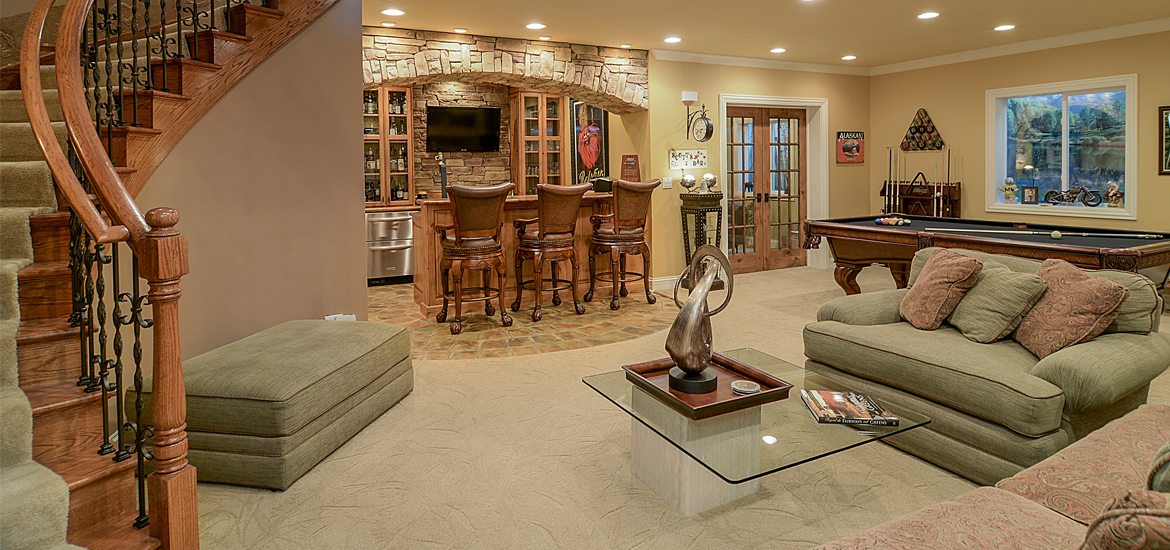 Years ago the term "basement finishing" meant walling off a section of your cluttered basement storage space, sticking a single bed, night table, and lamp inside and call it a new spare bedroom. Typically, this drab space was only used for the occasional house guest that you were not wildly interested in impressing anyway.
Thankfully that dated mindset is long gone! Today's basement finishing project can turn a once drab basement into a preferred destination for everyone in the house. From spare bedrooms that invite a guest to stay awhile, to entertainment areas that keep the party going for hours. Basements can be the most versatile rooms in the home.  Here are six reasons why finishing your basement should be your next home project
1. You are Tired of Tripping Over All the Toys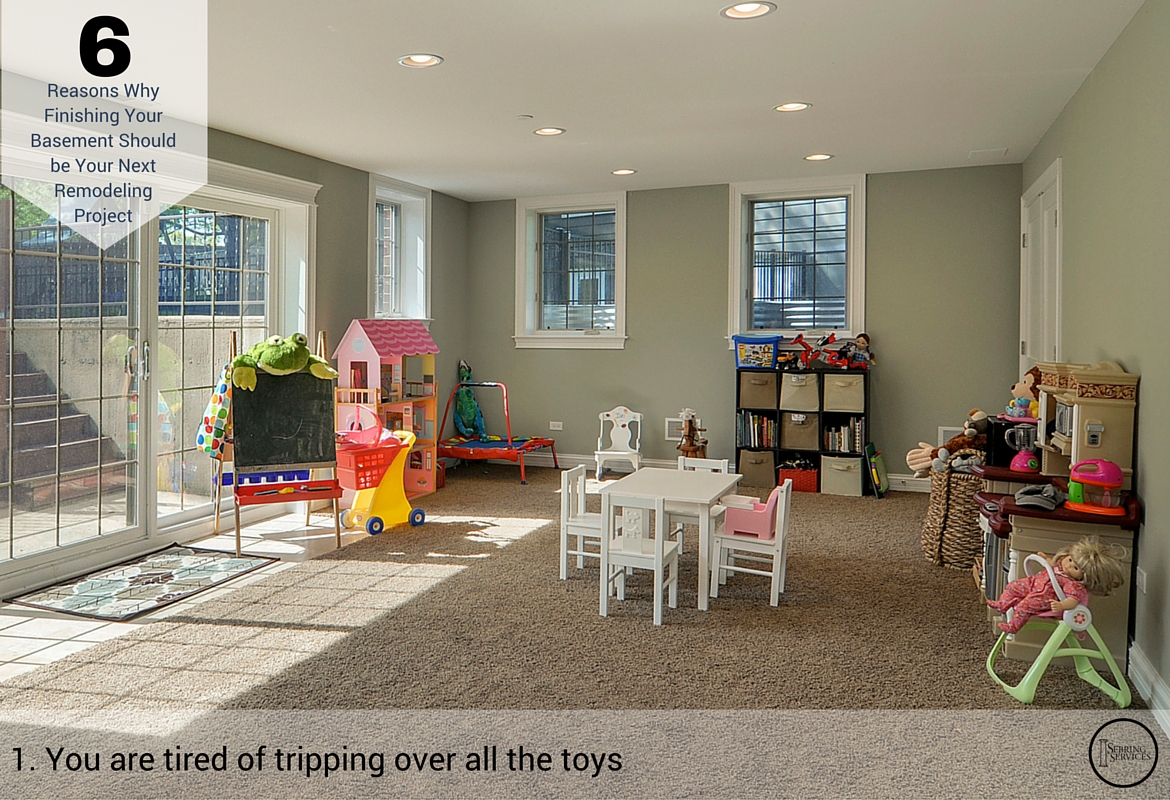 Are you sick of all the toys lying around your house?  Basements are a great way to add that extra toy room for your little ones.  You can build a spacious closet, a make believe house under the basement stairs or a large toy chest.   So let them play and not worry about the mess they leave.
2. You Want Your House to be the Hangout Place for Your Teenager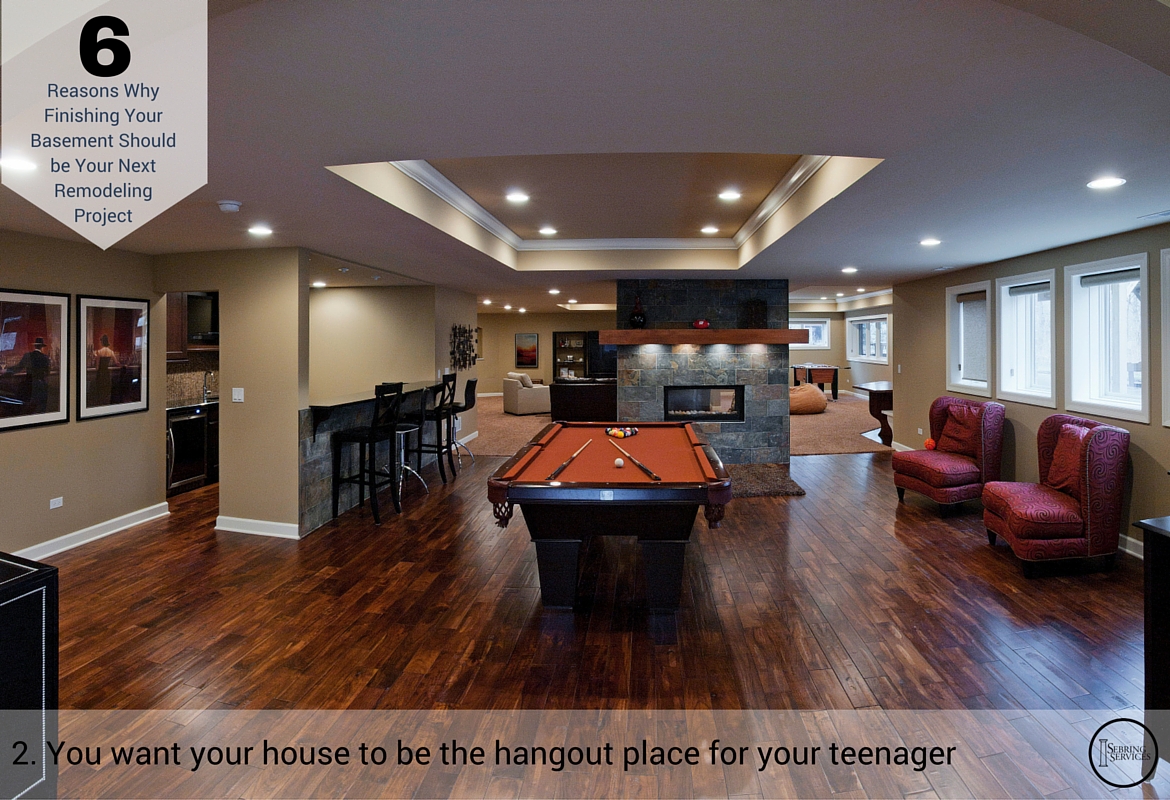 I hear it all the time from homeowners, "I want to keep an eye on my kids… in my house".  Teenagers love a comfortable space to hang out with their friends.  From playing video games to shooting pool, basements make a great space for teenagers.  They have the privacy they want in a place where you can still secretly supervise!
3. You Want a Space to Watch the Big Game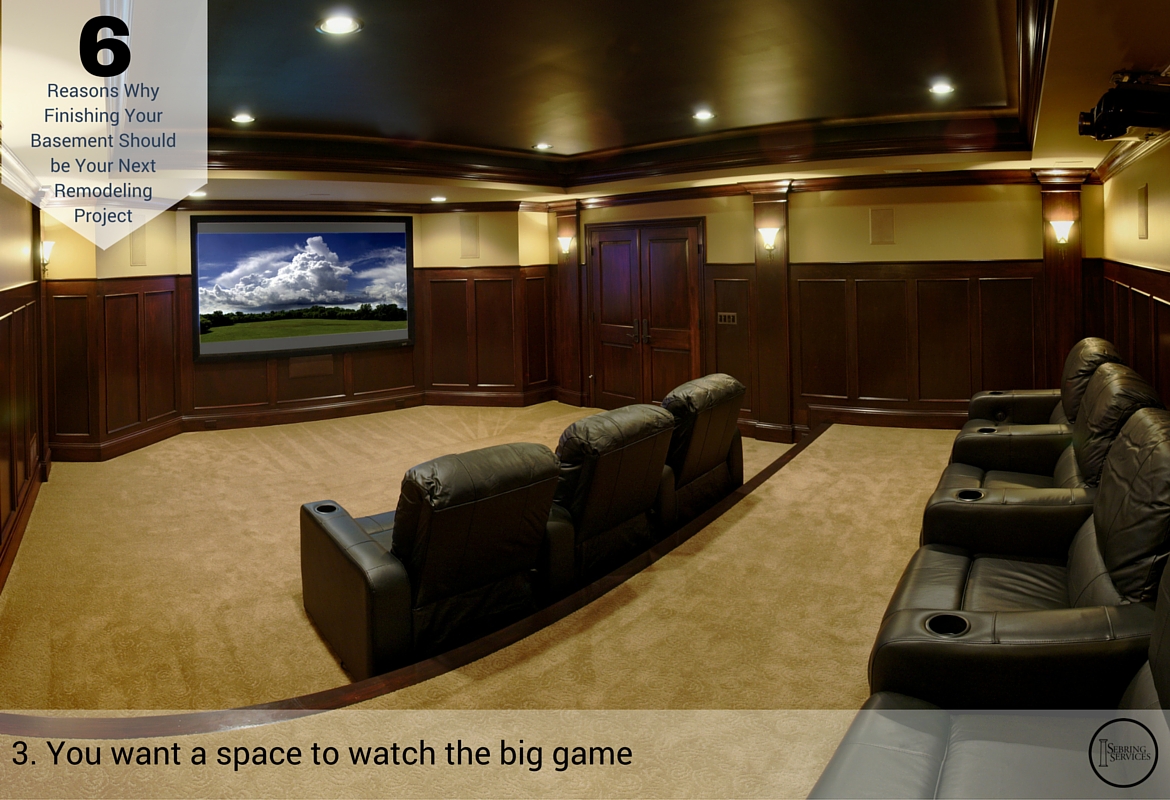 Who says you can't have your own space and enjoy it too! With a nice wet bar and a large flat screen TV, there won't be a better space to hang out with your friends to watch a sporting event.  With the addition of a surround sound audio system it will feel like you are at the game.
4. You Work From Home and Need a Quiet Space to Work
With the use of sound insulating products, creating an office in the basement can be a great way to get the peace and quiet necessary to work from home. Because it is isolated from the upstairs, you can have that important conference call and not have to worry about hearing the kids upstairs.
5. You Are Sick of Driving to the Gym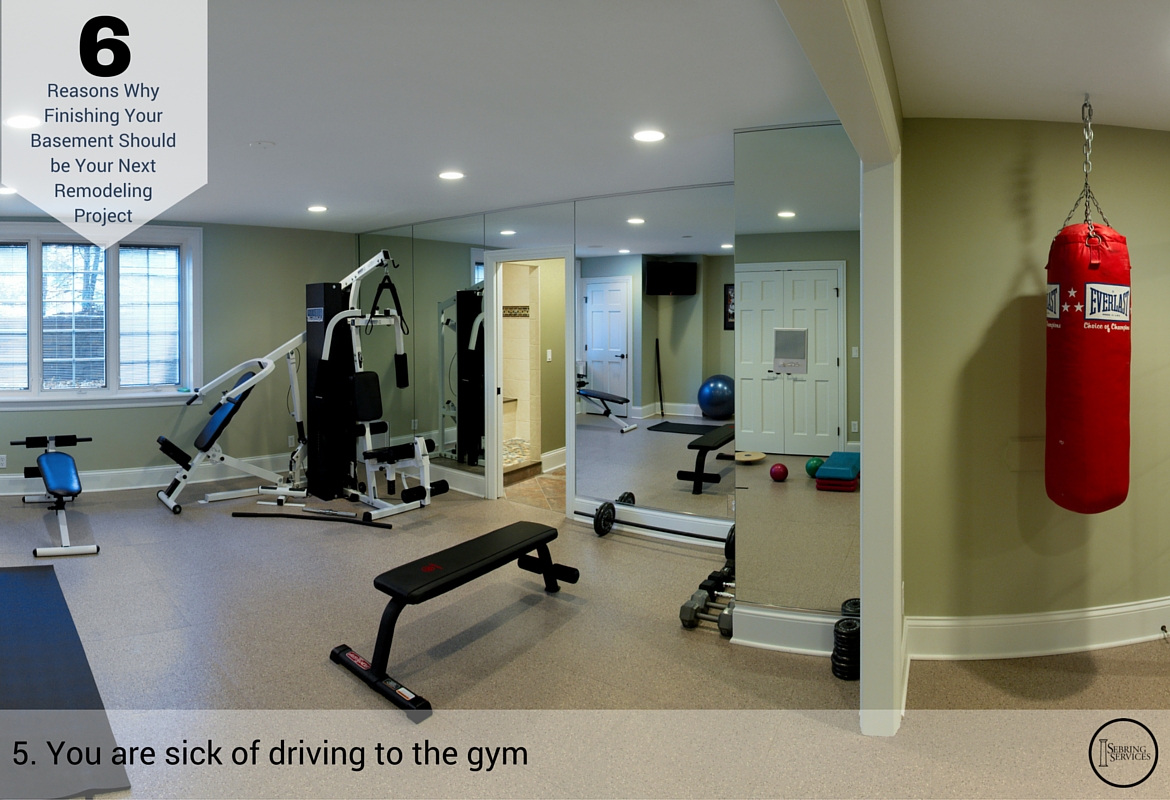 If you like to work out, but you never seem to be able to make it to the gym, a home gym might be a good solution.  Home gyms are one of the most popular rooms to add to a basement.  A home gym is much more convenient and private. Between monthly membership fees and gas, it is less expensive in the long run.
6. You Need a Space for the In-Laws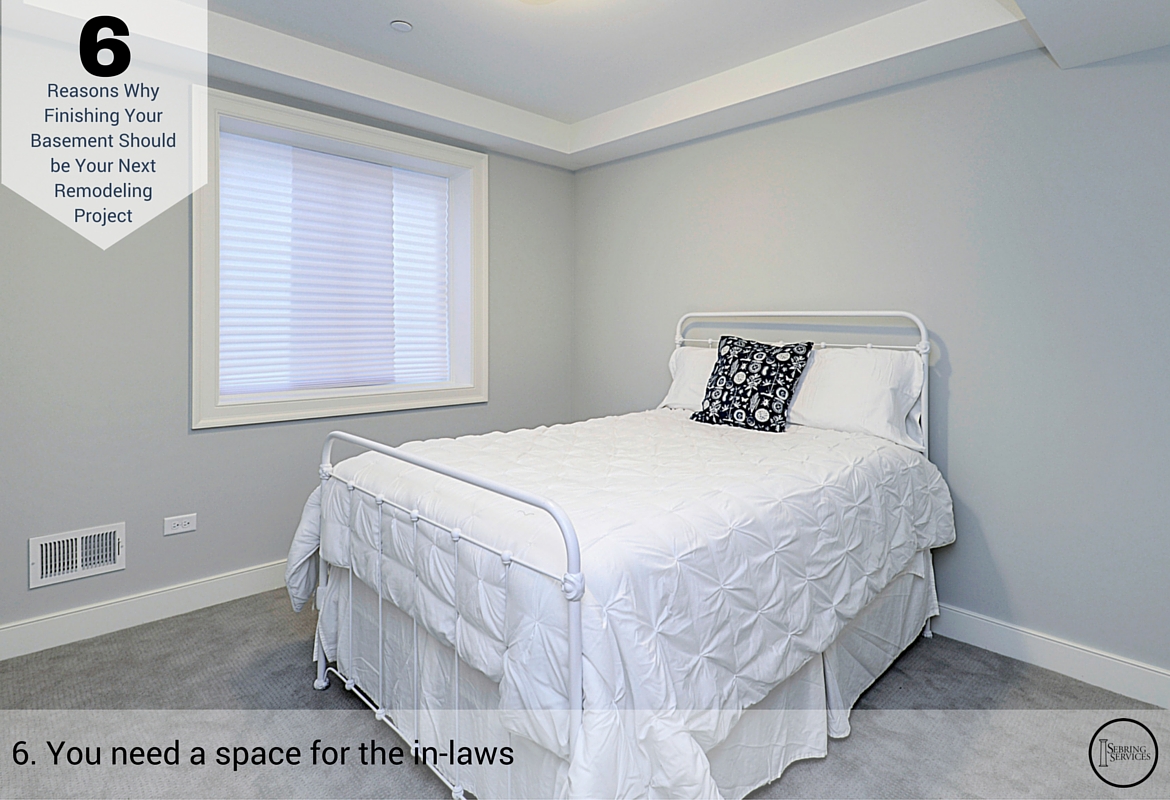 Having an extra bedroom and bathroom in a separate area of your home can be a nice retreat for out of town guests.  Giving them their own space means you don't have to share bathrooms either! Keep your sanity during the holidays and give you guest their own private space to relax.  Secondary master suites are also a great way to add value to your home as well.
Whatever your reason, finishing your basement is the most affordable way to add extra living space to your home. Contact us if you have any questions about your basement finishing project. We are happy to help!

Share this Image On Your Site